Love. Either we have experienced it, or we hope for it. These feel-good love stories will give you a great break from your day.
"Love of My Life"

When I was 14, my friends convinced me to go to a high school football game. I noticed this boy around my friends that I'd never seen, but he just looked perfect. Later we were all talking behind the bleachers when I started singing a My Chemical Romance song and that boy started singing along.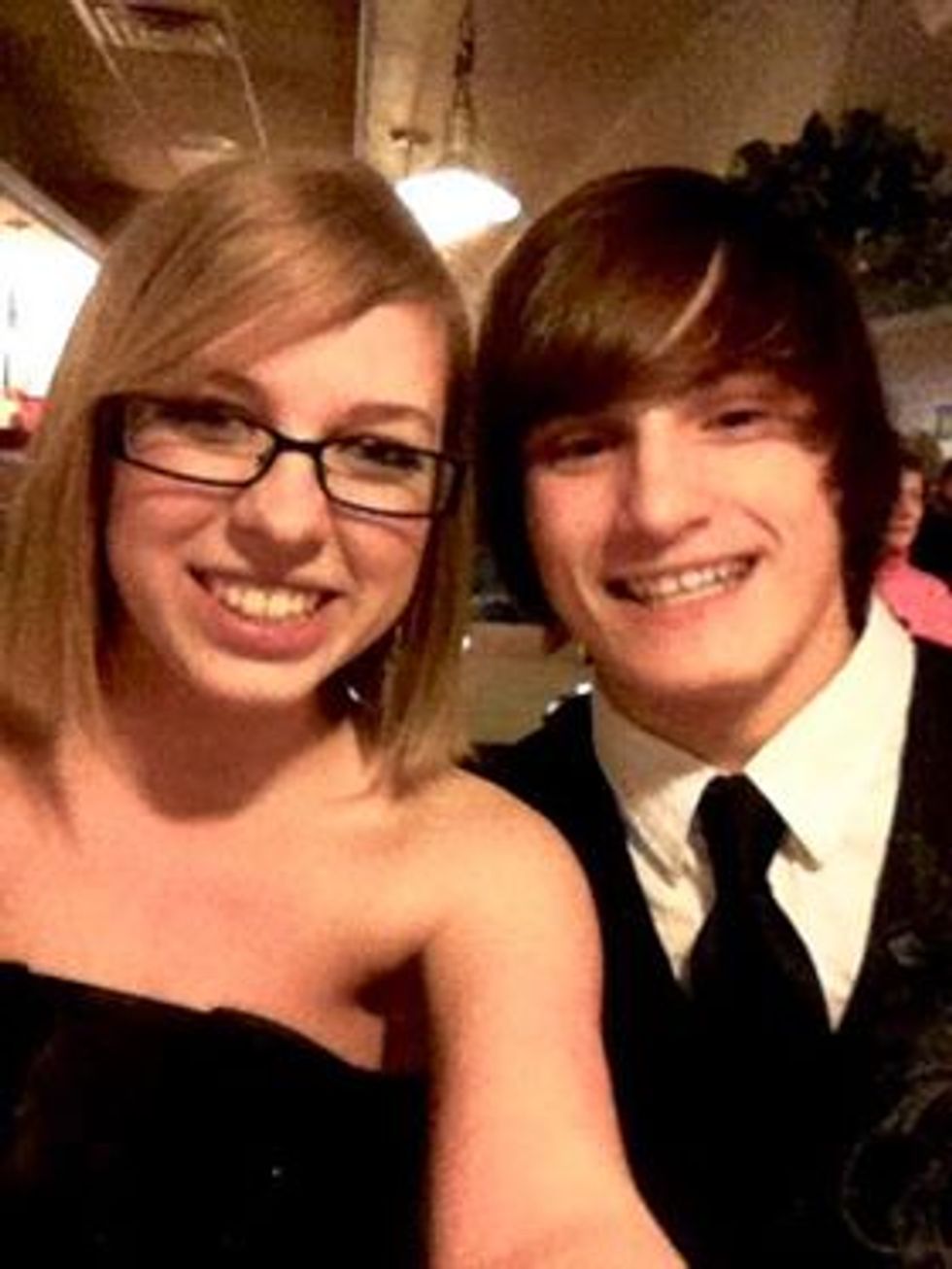 I just stopped.
I looked him in the eyes and immediately I swear alarm bells went off in my head. He was the one. I asked my friend about him and found out he had a girlfriend. I was crushed.
Months later, he and his girlfriend broke up, and the next day I saw him at the mall. We hung out for hours and texted all night after that. He asked me out a few weeks later.
That will have been four years ago on February 15th, 2017. I have never once doubted that we were soulmates. When we're together it feels right. This is true love.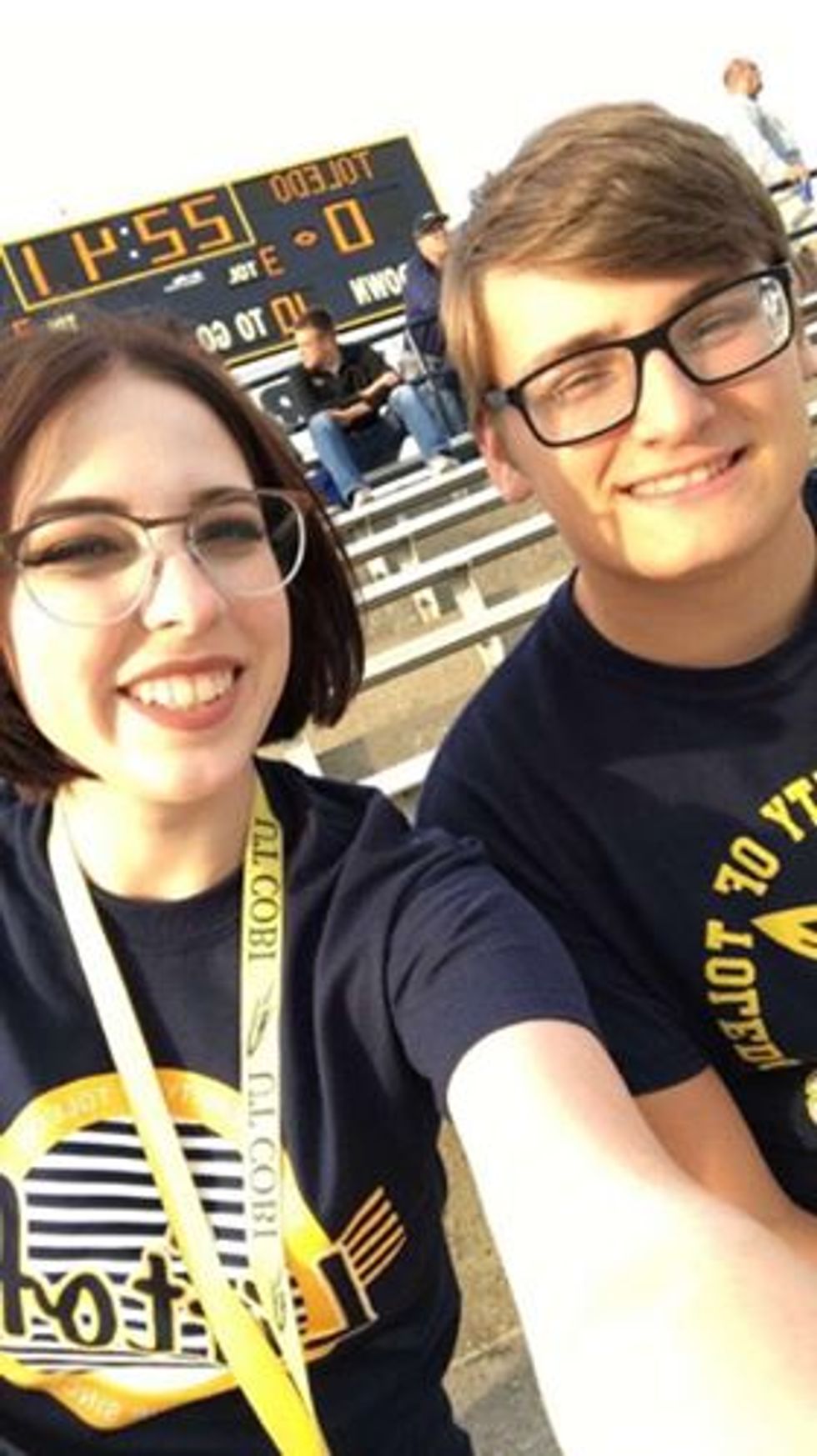 "A Sign From God"
The first time I remember Thomas is at church. While I was with the band practicing, he and his family were in charge of the audio and visuals. At the time he had super long hair and kinda looked like a girl but, boy, did he make my heart jump. I tried and failed horribly at flirting.
The next week was Vacation Bible School (VBS) at church, and he and I got partnered up to decorate. We spent more time talking than anything else. Puppy love had struck...hard.
The whole next week we spent all of VBS together. I was a puppet and he controlled the video and my microphone.
I remember fidgeting with my neckless a lot, and Thomas turned to me and said, "You know, girls only play with their necklaces like that when they like a guy." I totally denied it. By the third night, I had decided I was going to tell him I liked him. It wasn't until the last day I finally got the courage to do so.
I walked to the sound booth looked him directly in the eyes and said. "Do you remember how you said I was playing with my necklace because I liked you? Well, I do. OK. Bye." Then I walked swiftly away to go do something I'm sure was very important. Thomas says I ran away and hid behind my mom. But who are you going to believe?
That Sunday, we exchanged phone numbers and started our long distance relationship. But it gets better. After we had been together at least a year, if not more, I was making a scrapbook for my graduation open house and stumbled across two old pictures. I was standing in my hallway hugging and kissing this little boy. When I asked my mom who it was, she told me it was Thomas.
God had the man I now call my husband picked out for me for so long, and those pictures are evidence. Thomas's family and mine used to be best friends, but when his parents got divorced, I never saw him again until that day of band practice.
Thomas remembers us playing house, he would be the dad and I would be the mom. If that is not a sign from God, I don't know what is. This past October we celebrated 12 years as a couple and two years as husband and wife. I'm so blessed.
"Ours"
Greg and I met at work and just immediately clicked, we started talking all day every day and then eventually started hanging out every day. He and his wife have really taken me in and made me a part of their family.
I've never had anyone in my life understand me like he does, and I think it's because he and I are so similar. He knows when I'm having a bad day within seconds of seeing me and immediately goes into action trying to fix whatever it is that's wrong.
He and I share everything with each other. We always joke that neither one of us have anything that's just his or mine, it's always 'ours.' I love him with my entire being and would literally die for him because he's just the most special person I have in my life.
I honestly don't know what I'd do without him in my life. He's made such a huge impact on my life. He's gotten me to be more comfortable with myself, to not care what anyone says about me, and to look on the brighter side of life. He's like my big brother.
More Life Stories: