Fashion is a language in itself, a visual, wearable medium. A way to communicate through wardrobe. But speaking through sartorialism and sartorialism speak are two totally different things. And the language of fashion—fashion writing—is DEAD.
Just as it's said there are seven deadly sins, so too are there seven deadly stylistic sayings...that can pretty much go back where they came (you know—that place where the devil wears Prada?).
Proceed at your own risk:

---
Welcome to the fashion phrases gallery of HORROR. keyphrases and catch-words found used everywhere from online articles, magazines, to even the most "#basic" of style blogs.
Here are some of the worst of worst offenders in buzzkillwords:


7. Must-have.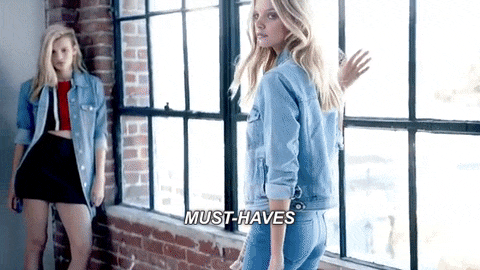 "Block heels are a must-have for this fall"
I must have seen this phrase a thousand times, I have sometimes dreamt this phrase, I have even caught myself dropping it in waking hours.
Not. Everything. Is a must-have.
I get it, it gives a sense of immediacy—everyone is going to have this, so pick it up now, this is THE trend to have.
Honestly, this phrase has been used for, like, EVERYTHING in the past season-and-a-half. Thanks to rapid internet interactions, "must-have" is already riding high next to LBD, but this is one phrase, with its over-garnered use, I can't get behind having in the fashion lexicon hall of fame. 🚫

6. Simple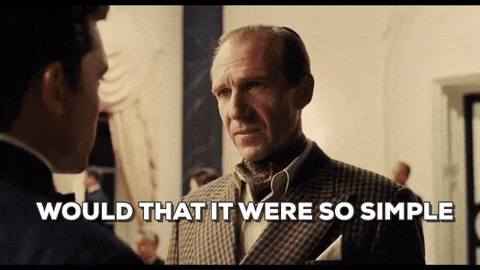 "Wearing a simple garment," "paired with a simple top, the denim becomes the focus." Every time I read this phrase, the scene with Ralph Fiennes from The Cohen Brothers' Hail, Caesar comes to mind.
Is the term "minimal" dead? Was minimalism so overly-adored in 2014/15 that we wore it out? Are thee no other adjectives in circulation?
There is also major difference between describing something as "simple," simplified, and simplistic: Jill Sander, simplified—well-cut, minimal looking, sleek designs.Yeezy tees, simplistic...please stop cutting holes in t-shirts and calling it design. Please. We get it. Calvin Klein, simple—exactly what you need, the basics.
Something that is truly simple? Using a thesaurus or synonym search. 🙄
5. Pop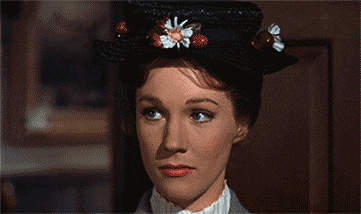 "The red accents add a great pop of color to the otherwise monochromatic look."

Can we just not?
This one has seemed to have "popped" up (I'm so sorry) just in the last season like a clump of nettles in a flowerbed and it. Just. Won't. Die.
Also like nettles, it seems to attach itself to just about every fashion post or column lately.
Please, like Midwesterner's soda, this one should still be consumed in moderation and not jostled around too, too much. 💥
4. Basics

"Basic," besides Starbucks, Uggs and black leggings has also stretched it's meaning out to mean just about anything that's not the statement piece in a look.

Like you are not LITERALLY going to die if you don't get you hands on a Vetements piece this fall, not EVERY monochromatic garment or accessory is a "basic." 💅🏻


3. Rocked/Rocking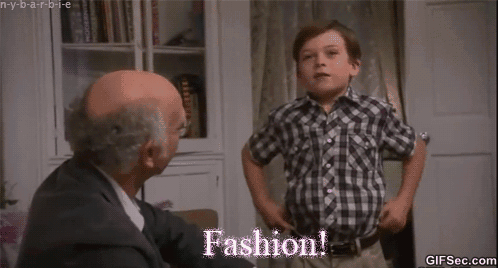 "...seen rocking a trendy Zara bomber jacket," "Fashion bloggers are already rocking the cropped pant," "Guys are rocking this fresh men's fashion staple everywhere at the hedge fund conference of the year,"

That last example from Business Insider, of all places. Yes, the '70s and '90s have been hardcore trending for a few seasons, and now we're seeing the '80s wedge their way (fittingly) back in stores and on the runway, but can we leave the lingo (and lycra) out of it? If I have read one more time how "so-and-so really rocked the suede and denim look," please, fuck me gently with a chainsaw. 🙃
2. Especially/Impossibly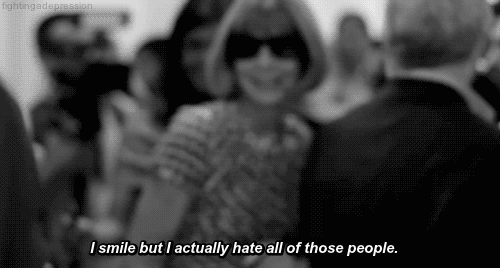 Okay, yeah, fashion's about taking things to extremes but not Every pair of this season's denim is "impossibly perfect."
The fact the "Ray Bans worked especially well paired with his especially well-tailored Tom Ford jacket," is great, but have you ever heard of a thesaurus? What about trying out the new line of adjectives, such as Incredibly? Impeccably? Extraordinarily? Remarkably?!

There are so many styles to choose from and there are so very many descriptors for each and every one.

I really want read articles abut trend updates and style insights, truly I do, but with the same verbose verbiage used from Vogue to small style blogs, it turns fashion dialogue to a bout of déjà vu.


1. Boho-chic


"With the floral and lace detail, it gave her outfit a hint of boho-chic," "Though otherwise minimal, her boho chic booties added a touch of texture"
Possibly and probably the worst offender.
Boho-chic: An ambiguous style term often thrown around to refer to something that might be found in a boutique-type store border lining Free People, but with more suburbia thrown in. At least, that's how it reads to me.
However, this term seems to have taken on a life of its own, tossed about ad hoc to describe pretty much anything in the realm of long skirts, paisley prints, flowy silhouettes or flower crowns. And, just as those certain floral prints and lace seems to have overstayed their moment from 2010/11, so too has this term; it's time to let go and say boho-bye.

However, if a sudden surge of La bohéme Art Nouveau-inspired looks become a trend, count me in—that's the kind of boho-chic I can get with.


---
... So, can the next accessory of the season/year be a thesaurus? 'Cause Bill Cunningham is probably turning in his grave.
Language is constantly evolving, fashion is constantly evolving, yet the same buzzwords keep coming up.
What gives?