Currently, in the NFL, 44 players that are still playing have been accused or convicted of crimes involving sexual assault, sexual violence, domestic abuse, or rape. While this is just a small fraction of the total amount of players in the league, the following is a list of very successful players whose careers barely suffered despite their actions.
Warning: Some content may be graphic and triggering.
1. Ben Roethlisberger, quarterback for the Pittsburgh Steelers: multiple rape allegations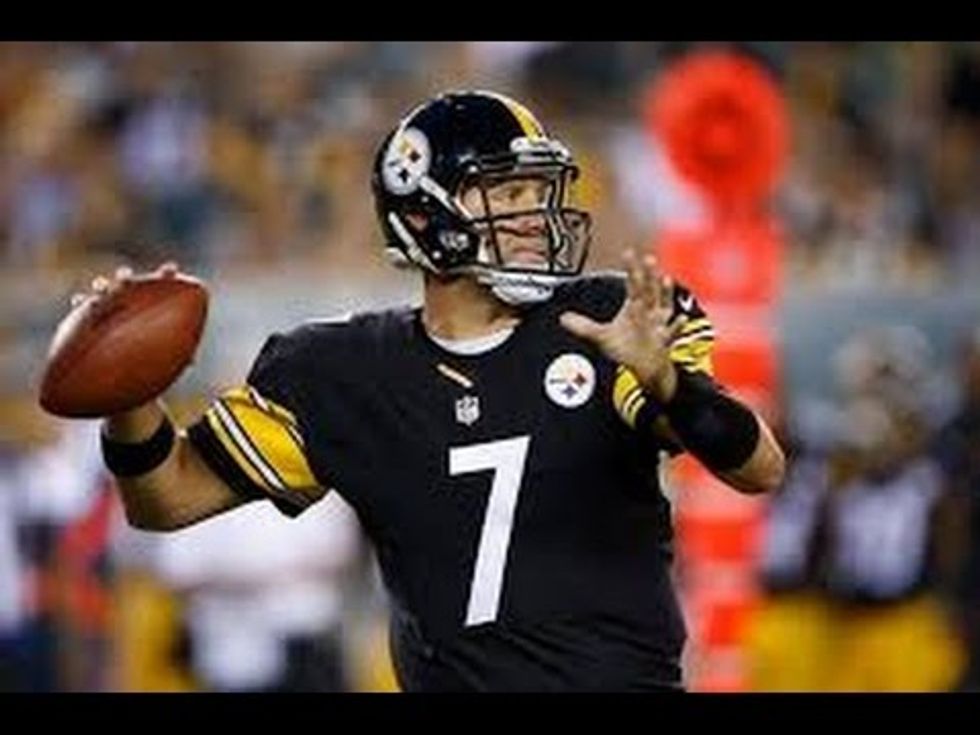 Big Ben has been accused of sexual assault twice with both accusations involving rape. One of these incidences involved Roethlisberger raping a 20-year-old female college student who went and got tested immediately after the incident. Three of her friends saw him drag her down the hallway and yet her story was buried by Georgia police who had taken pictures with Roethlisberger hours earlier.
A civil suit was filed and settled in 2012 with no further action taken. Oh, and Roethlisberger got a six-game suspension that was eventually reduced to four because jeopardizing the Steelers chance of winning a Superbowl is more important than a college student's well being.
2. Adrian Peterson, running back for the Arizona Cardinals - reckless/negligent injury to a child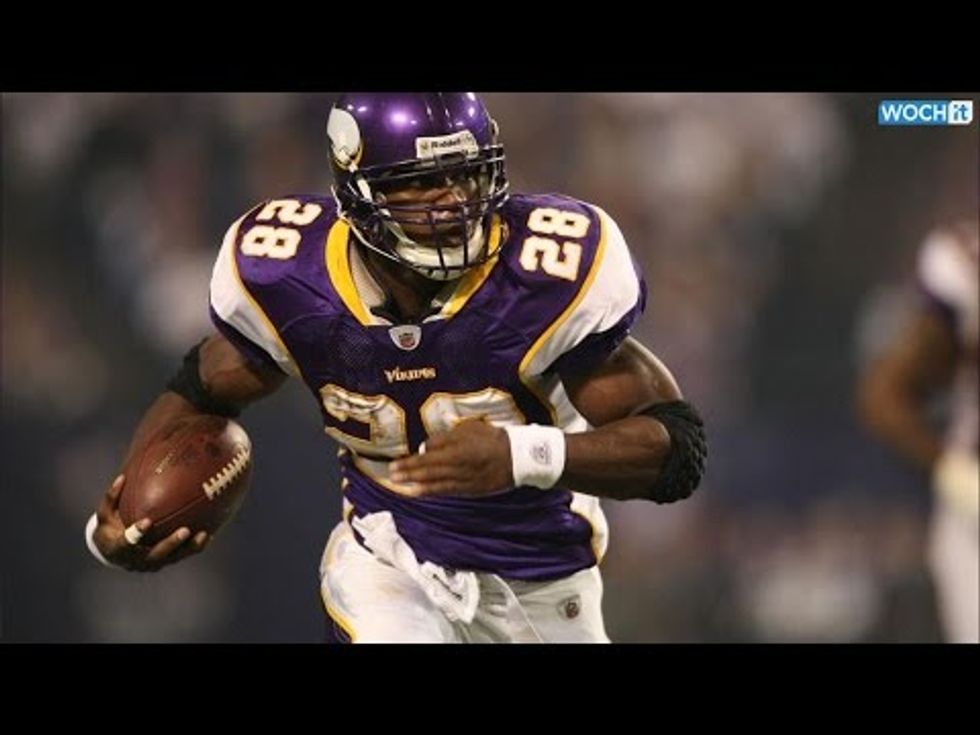 Peterson was accused of assaulting his four-year-old son after photos surfaced of the boy with multiple lacerations on his legs. He had apparently used a thin rope and had inflicted injuries on multiple areas of the child's body. The NFL did suspend him for the entirety of the 2014-2015 football season but after a grand jury failed to convict Peterson, he was allowed to pay once again the following season. To make the abuse worse, however, is the fact that Peterson has never acknowledged it as such and has said it was "just discipline".
3. Terrell Suggs, linebacker for the Baltimore Ravens - accused of repeated domestic assault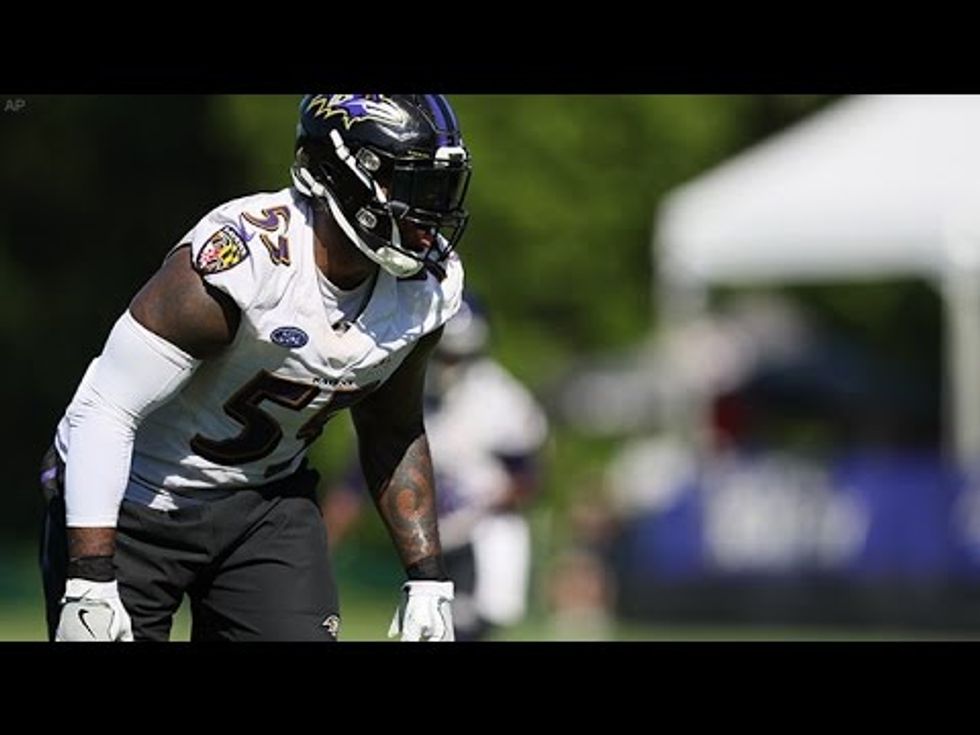 While no criminal charges have been filed against Suggs, his actions are still disturbing. The first incident involved Suggs throwing a soap dispenser at his girlfriend and holding a bottle of bleach over her and their one-year-old child. The second occurrence involved Suggs punching and dragging her girlfriend beside their car with their child inside. Suggs was never suspended for his actions and is currently going to the Pro Bowl in 2018 and has a Superbowl ring. Oh well.
4. James Harrison, linebacker for the Pittsburgh Steelers - arrested and charged with simple assault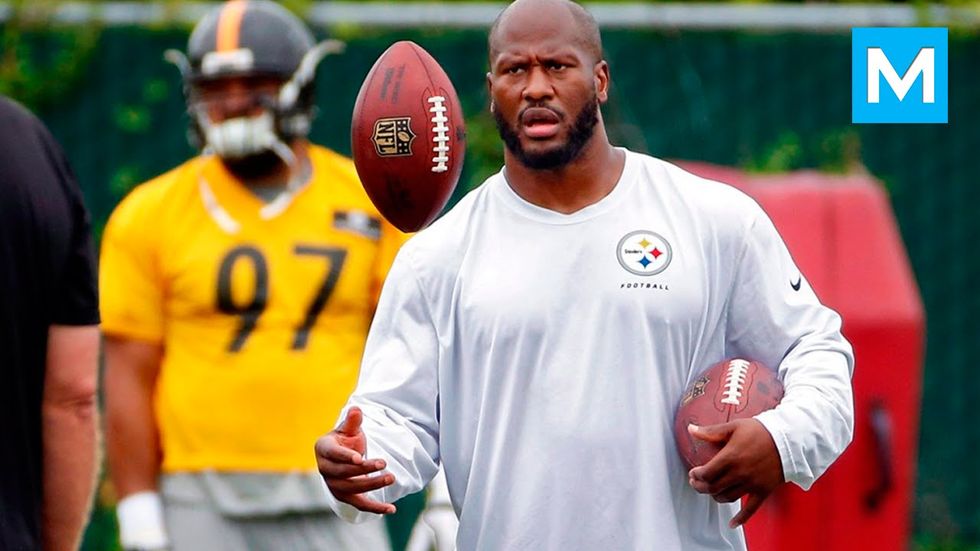 In 2008, Harrison was arrested and charged with assault concerning a domestic altercation with his girlfriend. He completed anger management counseling and was released. Both the Pittsburgh Steelers and the NFL never suspended or took any action to formally come out against Harrison. Harrison has won the Superbowl twice and is currently the Steelers all-time sack leader. Wouldn't want to impede his career with any pesky suspensions.