Ivan Bilibin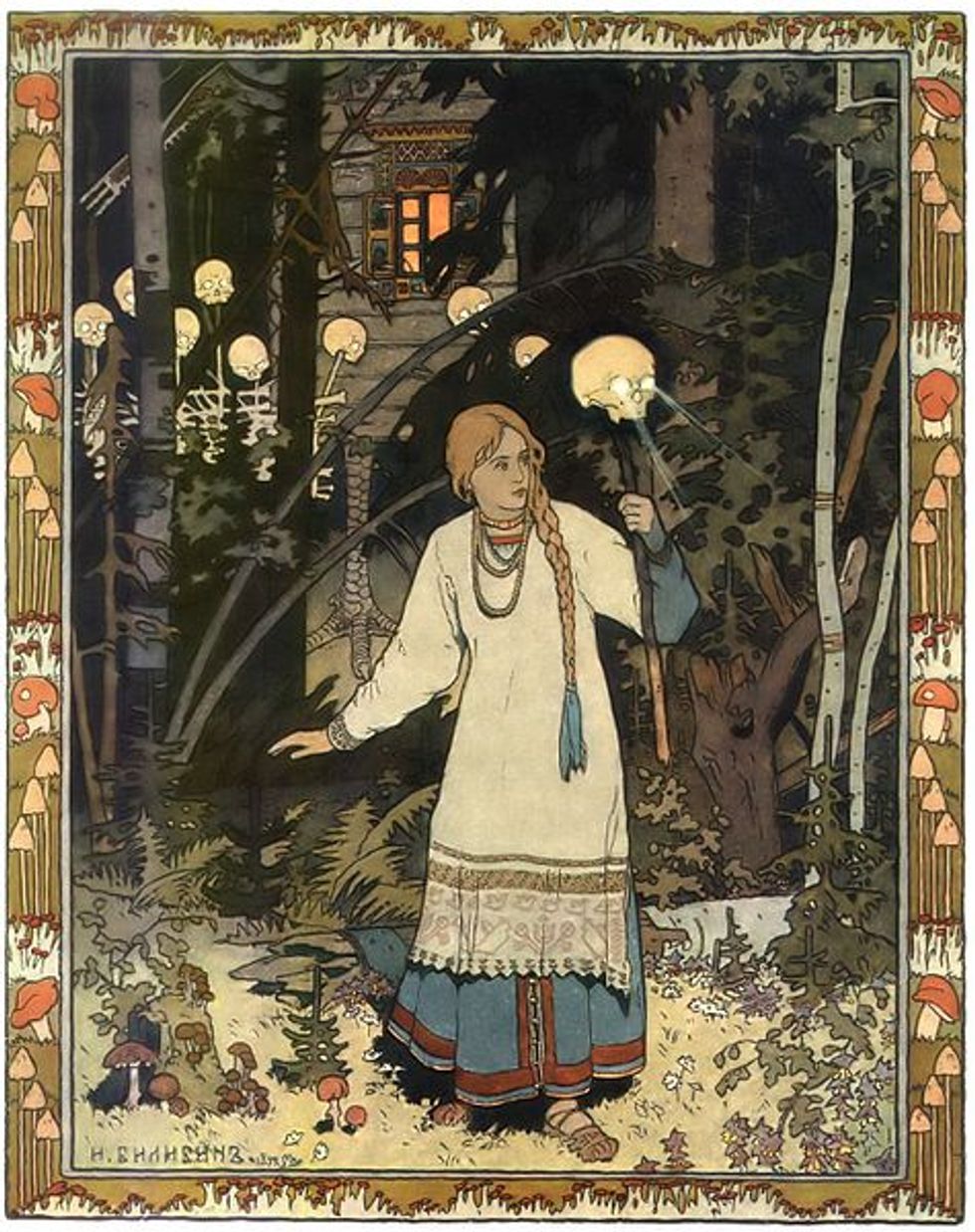 The A prominent Russian illustrator, Ivan Bilibin was born in St. Petersburg in 1876. However, he studied art in Munich under the noteworthy Ilya Repin. Inspired by Slavic folklore, you might know him from The Tale of the Little Golden Cockerel. Though most of his work was for Russian publications. On a side note, he had a pension for marrying (and divorcing) his younger students. Three times.
Virginia Frances Sterrett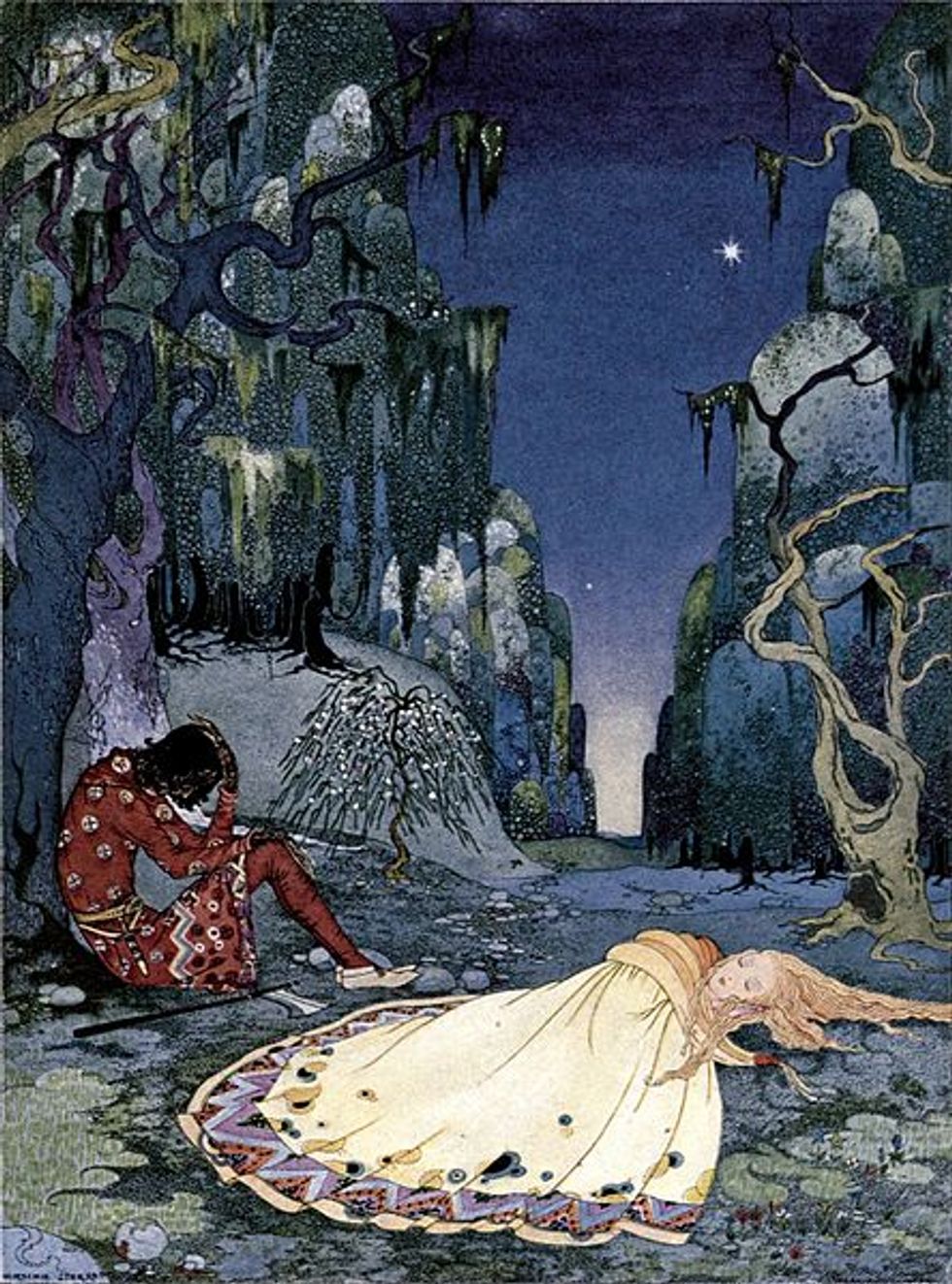 Born in 1900, Virginia received her first commission at the age of 19, Old French Fairy Tales. However, she developed tuberculosis which would hinder her artistic capabilities. She was only able to complete Tanglewood and The Arabian Nights before the disease took her at the age of 31.
Kay Nielsen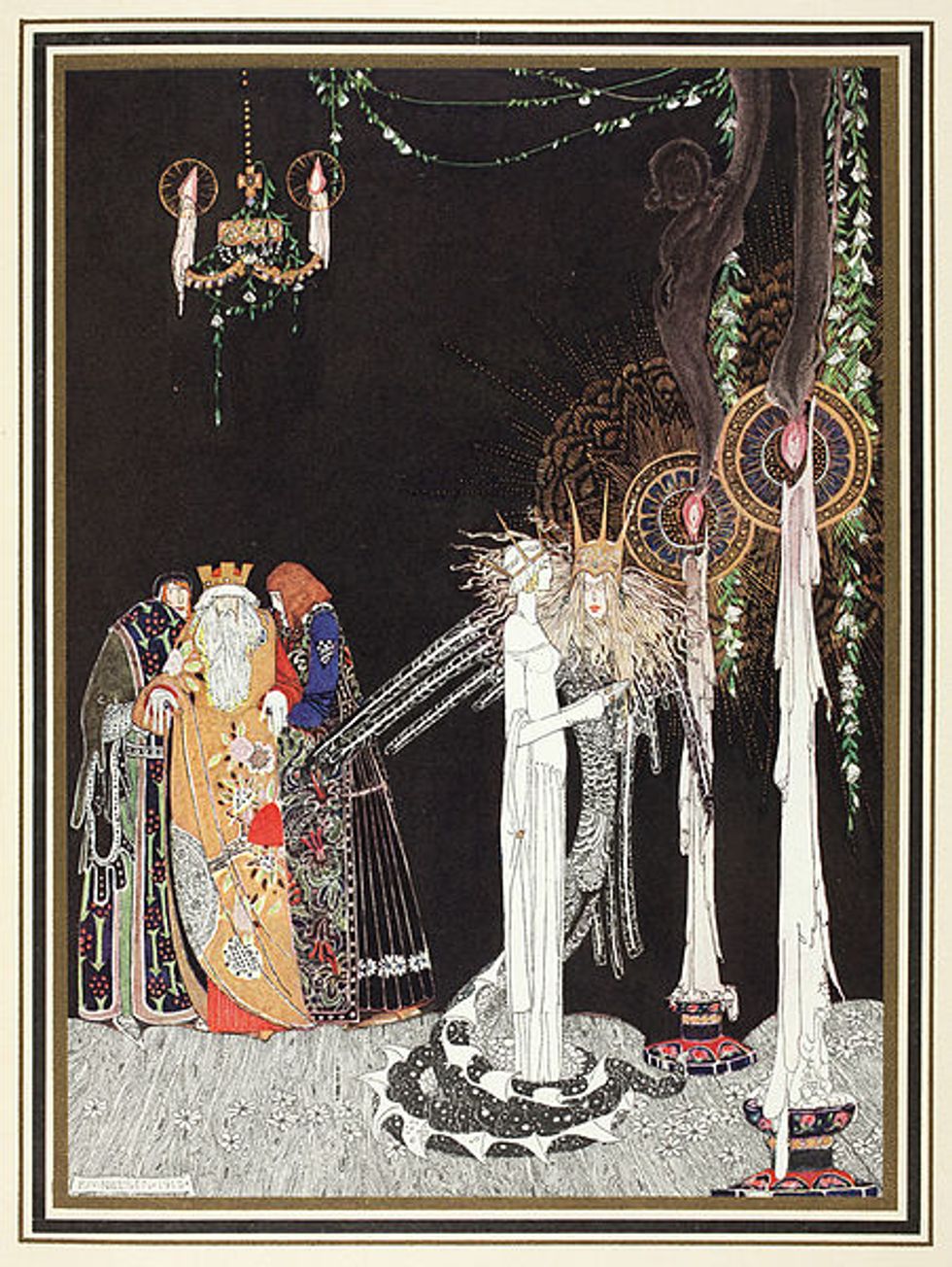 Born in 1886, Kay Nielsen was a Danish artist prominent during the golden age of illustration. He joined the ranks of Arthur Rackham and Edmund Dulac. Some of the works he illustrated include, In Powder and Crinoline and East of the Sun and West of the Moon as well as for the Brother's Grimm and Hans Christian Andersen. His paintings are easily identifiable as his own, with high-contrast strokes and an etched quality about them.
Edmund Dulac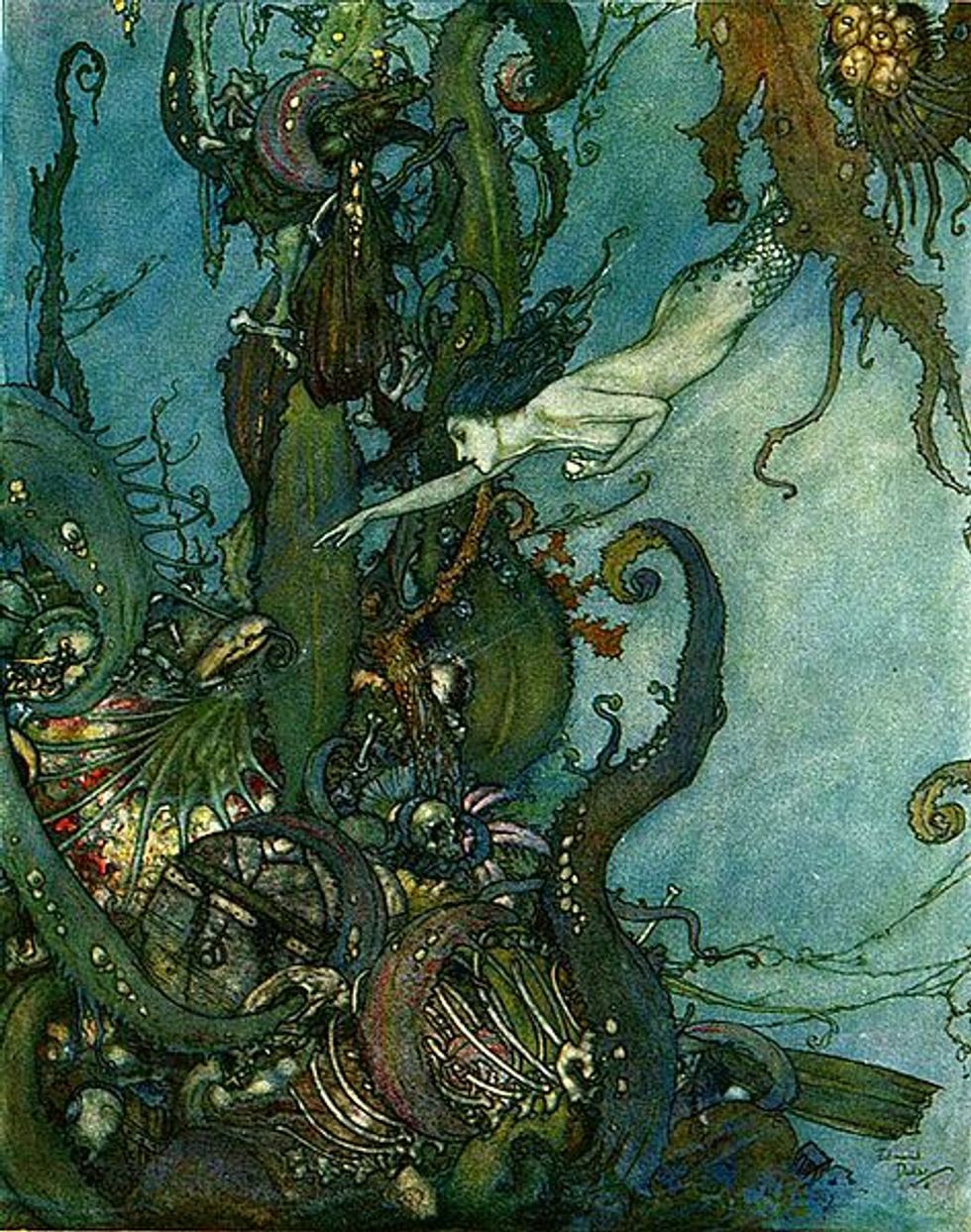 Born in France in 1882, Edmund Dulac started to study law before switching to art. In 1905, he immigrated to Britain. His first commission was to illustrate novels for the Brontë sisters. He also designed banknotes and stamps for the British during WWII, most notably the stamps honoring Queen Elizabeth II's coronation. Some other works you might know him from Hans Christian Andersen's' Fairy Tales and Edgar Allen Poe's The Bells and Other Poems.
Walter Crane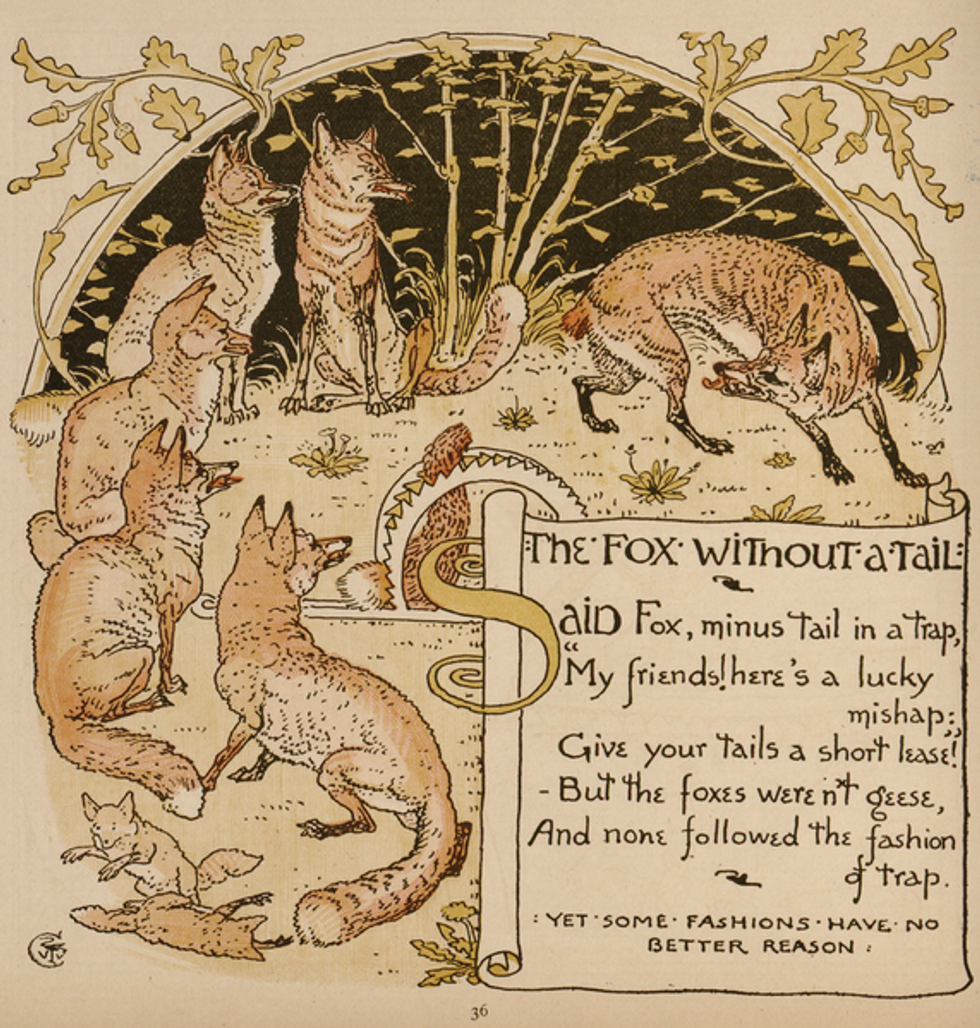 Born in 1845 in England, Walter Crane is considered the most influential and prolific of children's fairy tale illustrators. Born nearly a generation before his contemporaries, Crane's illustrations were likely what they saw as children. He was part of the Arts and Crafts Movement and noted for his images for the Socialist Party. He essentially helped create the children-in-the-garden motif surrounding fairy tales and nursery rhymes, which persisted for decades after his death in 1915.
Arthur Rackham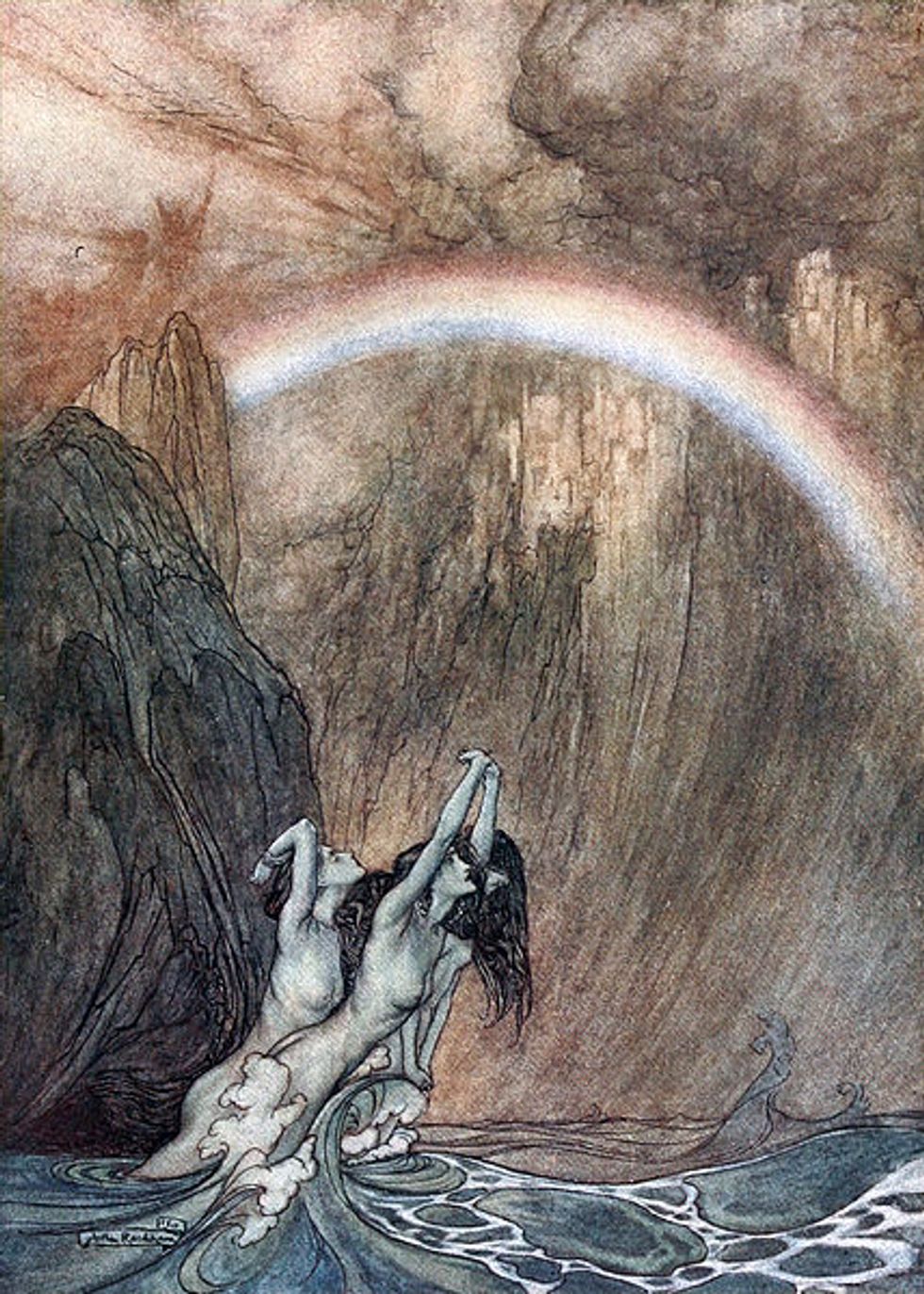 Another English illustrator, Arthur Rackham was born in 1867 as one of 12 children. He was sickly as a teen and his parents sent him on a sea voyage to Australia to improve his health. I don't know if that worked, but upon his return, he became the biggest name in golden age illustrators. Known for his pen and ink fantasy scenes, we know him today for his illustrations in the Brother's Grimm and Gulliver's Travels.
Warwick Goble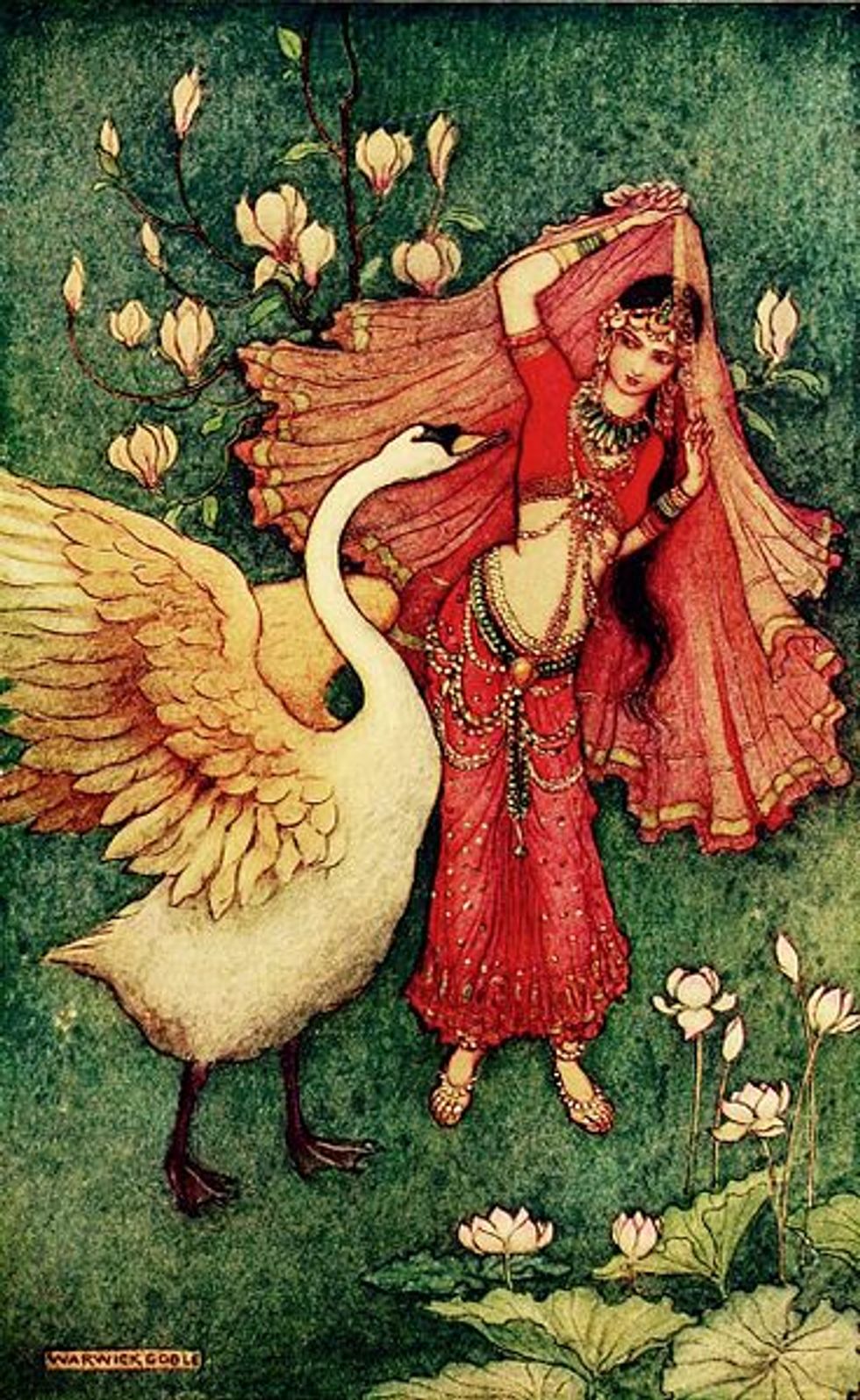 The War of the Worlds. What set him apart was his specialization in Indian and Japanese theme illustrations