Everyone knows how amazing fairs are, right?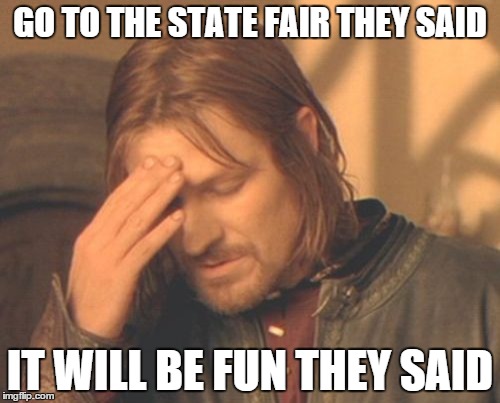 State fairs, national fairs, all of them. They just bring happiness to everyone.
Whether you're one of the people that goes to fair to ride, or if you're one of the people that go there just to eat the food (i.e. me or anyone in my family), you're going to have a food time.
And the thing is to have a plan. How long are you going to ride for? How much food do you want to consume before the end of the day? How many new things do you want to try? Do you want to watch this little shark exhibit thing that they didn't have lasy year.
With my family, the answers are most definitely a little skewed because my younger siblings are the only ones that cared anything about the rides. The older people in the family knew that we were there to throw down on food and throw down on food only.
You try the new and ridiculous foods. A fried pop tart? Fried cheese fingers?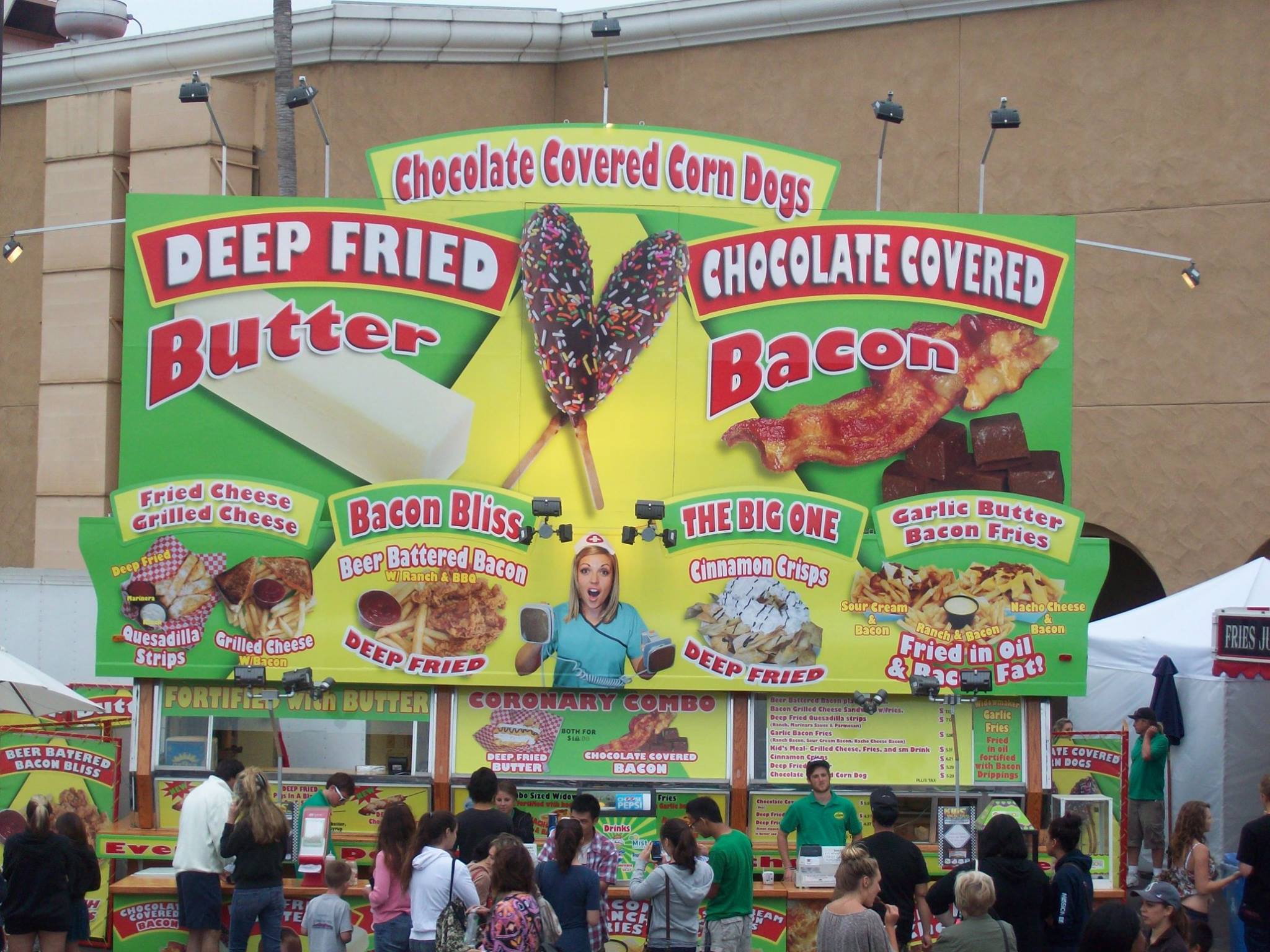 YES SIGN ME UP.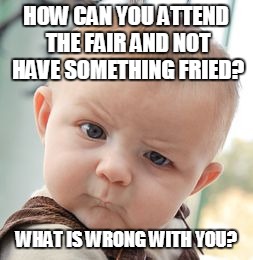 Enjoy fairs.
Most of them only come once a year so you really have to cherish the time that you have there. Sometimes, they're a tradition with your family and it's the one time that you get to spend with your entire household family.
They're just peaceful.
The lights that appear at the end of the fair, how happy and excited everyone seems to be, and even just the seemingly escape from reality, even if it is only for a couple of hours.
So the next time you get to go to a fair, take the chance!
Go spend some time there even if you have to go by yourself.
Enjoy yourself and the fair.
Eat as many turkey legs as you can get, but personally I'm a fan of the fried oreos.
I'll have 12 please.