At the 2018 Grammys, the display of the #MeToo movement was supported by many artists from Kesha to Ne-Yo by wearing a white rose. The white rose historically stands for hope, peace, sympathy and resistance, similar to the white dresses the suffragettes wore. Many in the music industry wanted to highlight that sexual harassment, unfair working conditions and unfair pay are huge issues in both the music and film industries. Artists such as Lady Gaga, Miley Cyrus and Janelle Monae made their statements in support of the Time's Up movement.
Voices in Entertainment, the group that encouraged the wearing of these white roses, made a statement saying: "Please join us in support of equal representation in the workplace, for leadership that reflects the diversity of our society, workplaces free of sexual harassment and a heightened awareness of accountability that our sisters started on January 1st and continued through the Golden Globes and onward".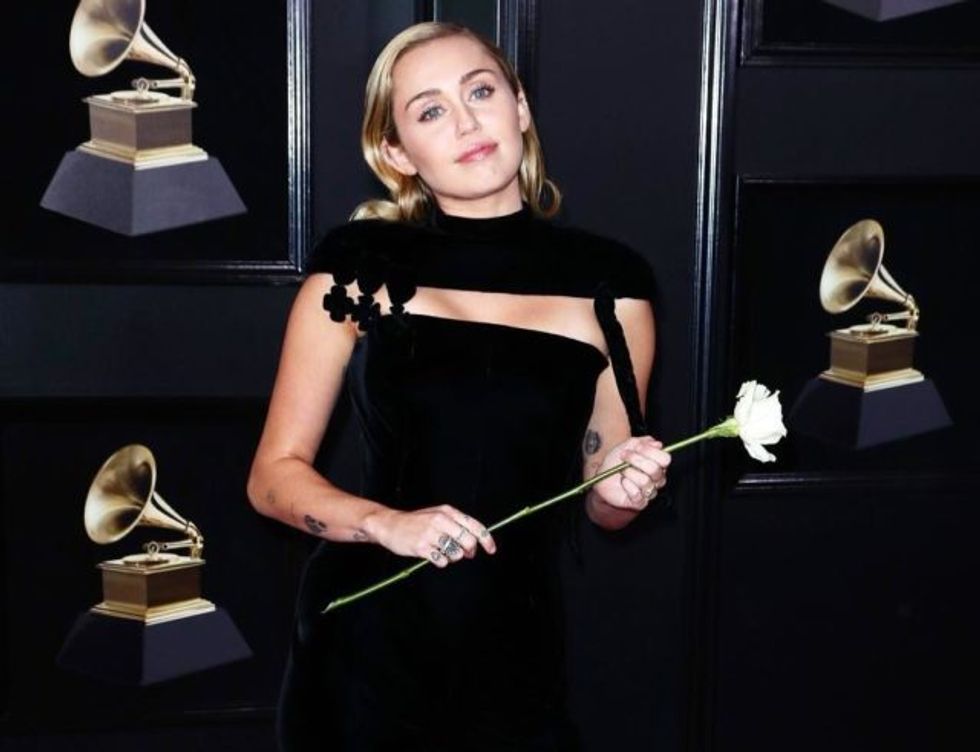 At the event, Kesha sang a breathtaking performance of her song "Praying," which she released shortly after the news of her sexual assault lawsuit against Dr. Luke was made public. Kesha has made her experience as a victim of sexual assault very public and has raised awareness with her song "Praying." Many victims can relate to Kesha's lyrics in the song, "'Cause you brought the flames and you put me through hell, I had to learn how to fight for myself." She is an advocate for women, and that showed through in her emotional performance at the 2018 Grammys.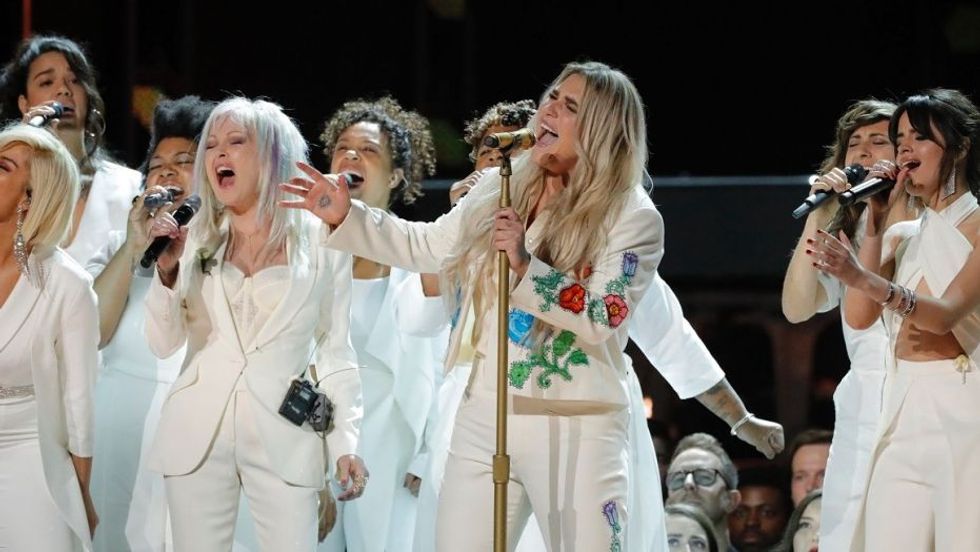 A notable speech given by Janelle Monae also brought the Time's Up and #MeToo movements to light at the 2018 Grammys. She addressed the movement head-on, stating that, "We are also daughters, wives, mothers and human beings. To those who would dare try to silence us, we offer you two words: Time's Up. We say Time's up for pay inequality, discrimination or harassment of any kind, and the abuse of power. We come in peace, but we mean business."
She stressed that the problem is not just in Hollywood or Washington, but in the music industry as well. Janelle Monae is one of the few brave public figures that used her platform at the Grammys to talk about a bigger issue and to address the problems that have been ignored and are going on in the music industry. Monae introduced Kesha as she sang her powerful song "Praying." These are two women have spoken out about that wrongs they have experienced and have turned them into good by creating music and raising awareness on the issue.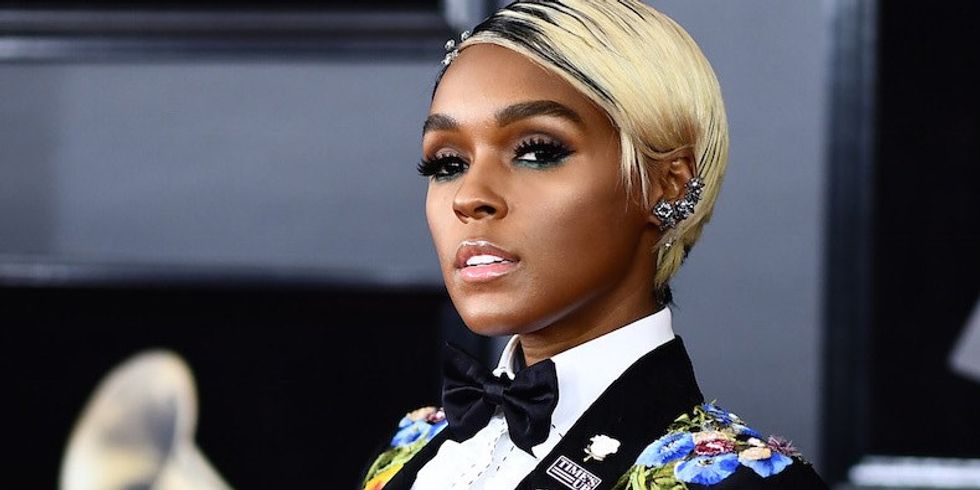 To Janelle Monae and Kesha, we say thank you for being the brave figures that many women need in their lives, thank you for being role models and activists, thank you for sharing your story; we stand in solidarity with you. The time is up on sexual harassment and inequality. Equality should not just be a word, it should be a way of life.
It is important for celebrities and public figures to wear pink hats, and all black and white roses, because if they don't there will be no movement. We look to figures like Janelle Monae and Kesha to be the voices for those who are voiceless.