There are so many great female characters across media that I feel don't get their proper time in the limelight or in the heart of fans. Here's just a few of them:
1. Chani Kyenes.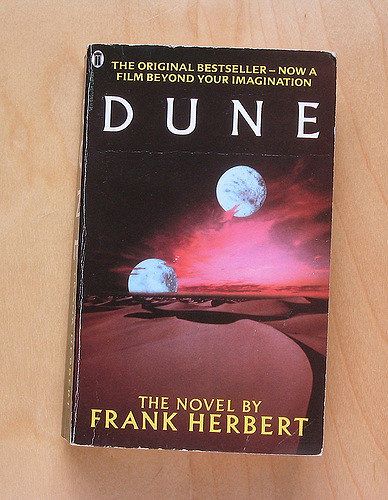 "Tell me of the waters of your homeworld, Usul."
Chani Kyenes from Frank Herbert's "Dune" makes the list because she has only been immortalized in the film twice, once in the "Dune" miniseries and once in the laughably bad film adaption. Chani is a warrior hardened by the desert, but she also exhibits a much softer side in her role as a partner to the Emperor. Despite that, she is more than a love interest, she is a fierce warrior, a loving daughter, and a protector of her tribe.
2. Elizabeth Swann.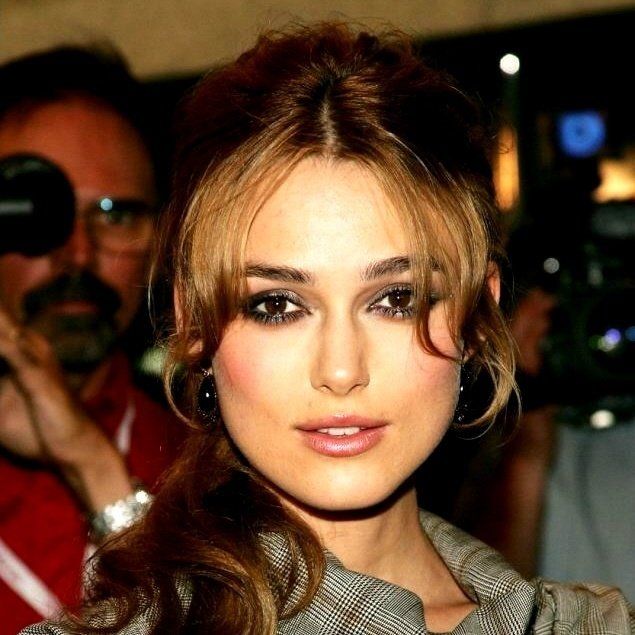 "The Brethren will still be looking here, to us, to the Black Pearl to lead. And what will they see? Frightened bilge rats aboard a derelict ship? No. No, they will see free men! And freedom!"
Elizabeth Swann often sneaks under people's radars as an interesting character. She is strong willed, leaves behind a rather privileged life to become a pirate, and ends up becoming the King of all Pirates. With a rousing speech, she leads the rest of the pirates into battle and its a shame we didn't get to see much of her in the most recent addition to the franchise.
3. Claire Temple .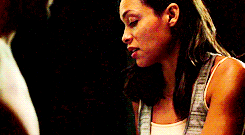 "I am no one's sidekick."
Giphy
I don't think Marvel fans realize important she is. Claire appears in all of the Marvel "Defenders" Netflix shows at least once. Claire Temple is the nurse that stitches together the Defenders, without her, the team probably wouldn't have been alive to save the day, let alone meet each other. Claire is the Night Nurse and spends her time giving medical aid to the vigilantes who can't go to the hospital. Not only is she a healer, she's a darn good fighter and I wouldn't want to be on her bad side.
4. Claire Underwood.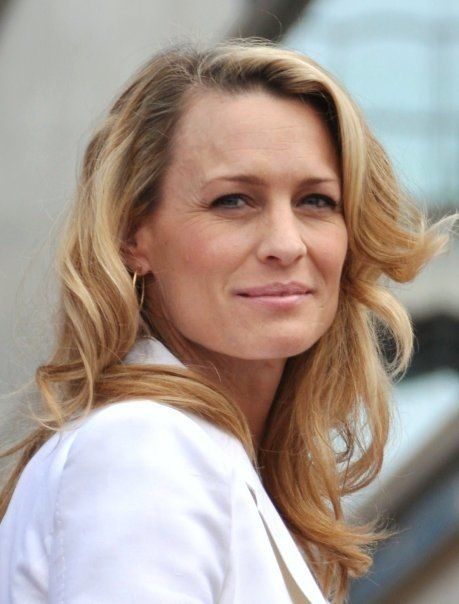 "My turn."
The loyal wife to Frank Underwood in "House of Cards," Claire stays by his side for years and sacrifices her own wants, needs, and ambitions in order to see his through. She knows how to play the game just as well as he does, however, and I can't wait to see what she does that it's her turn in the seat of power.
5. Sansa Stark.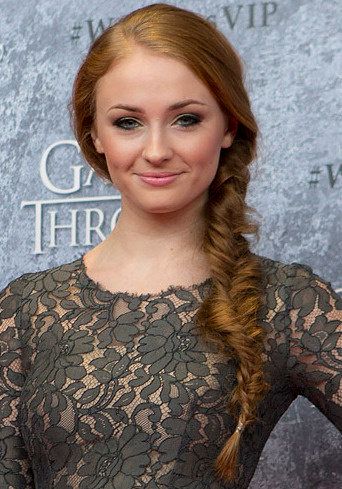 "My skin has turned from porcelain, to ivory, to steel."
Sansa Stark has gotten quite a bad rap from fans of George RR Martin's "A Song of Ice and Fire" series. That's unfair. The hate boils down to Sansa's behavior as an adolescent girl with a really really really really terrible crush.
I mean, Joffery makes Justin Bieber look like a Catholic Saint.
Sansa has lived through more than anyone should have to and all because of a misguided crush. She may not be an assassin like her younger sister, but if anyone knows how to play the "Game of Thrones" its Sansa.
6. Scarlett O'Hara.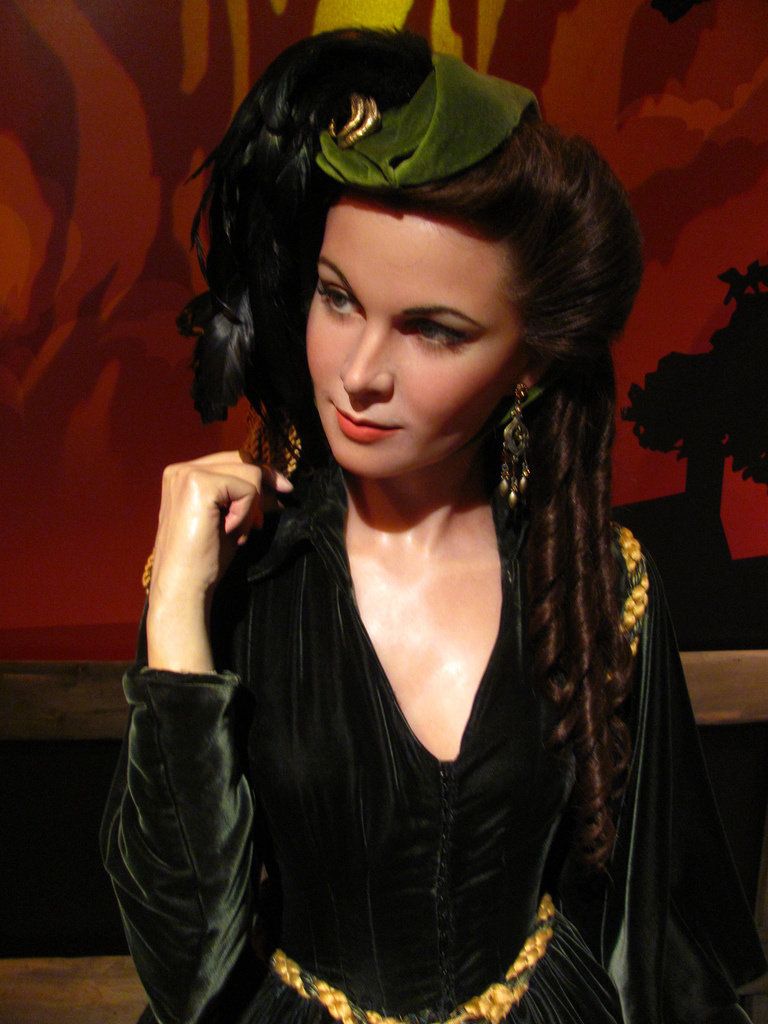 "Great balls of fire. Don't bother me anymore, and don't call me sugar."
Scarlett O'Hara makes it onto the list because, although she is often regarded as a bit of callous woman, she has a spirit in her that some wish they could have. Scarlett is told to be softer and gentler to men by her mother, in a time where that was expected of women and she refuses. Scarlett is loud, opinionated, and marries multiple men for their money and the security of it. But she is wickedly smart as well. She ends up running her own business when one of her husbands is too stupid to do it and she even has the ingenuity to make a dress out of the window drapes when all else fails.
7. Martha Jones.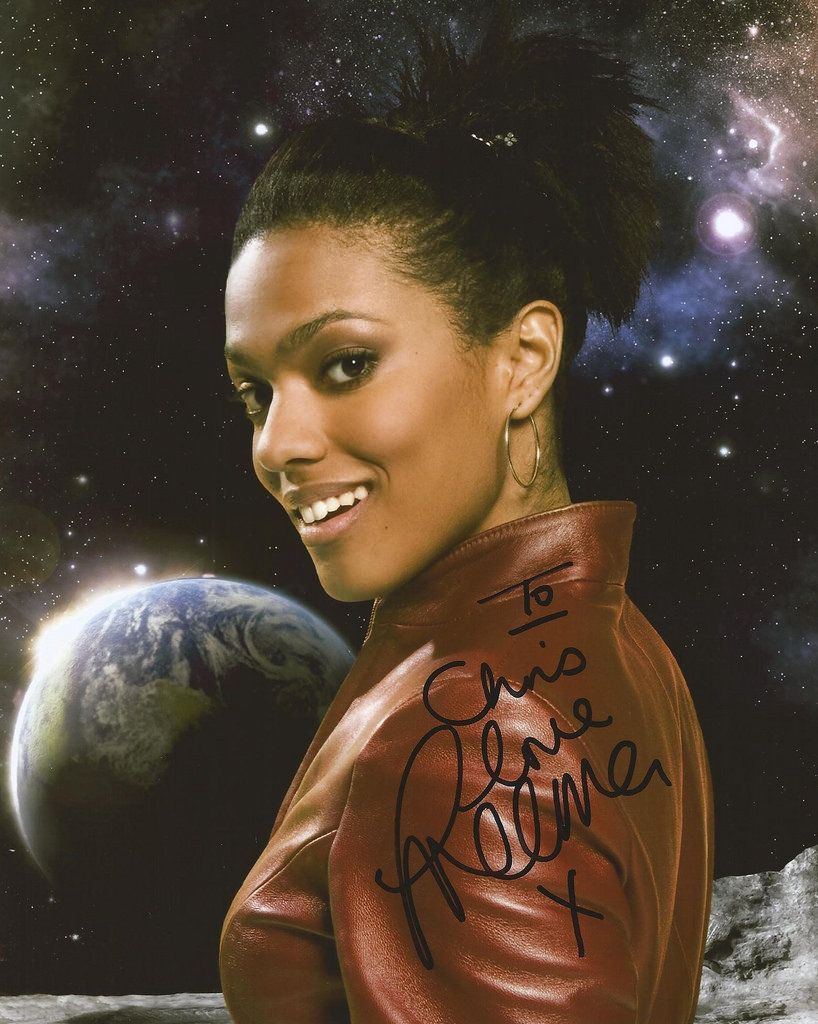 "I spent a lot of time with you thinking I was second best. But you know what? I am good."
Martha Jones is the Doctor's second companion, a black female on her way to becoming a doctor. As such, she deals with horrific prejudices when she goes back in time with him. She even has to deal with the Doctor's harshness towards her, a result of his heartbreak over Rose Tyler. But once Martha realizes that he will never return her feelings, she recognizes that she deserves better and leaves his side. The ultimate sign of strength, in my opinion.
8. Padme Amidala.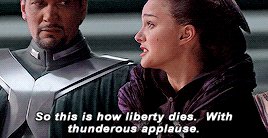 "I call this aggressive negotiations."
Giphy
Padme Amidala is regulated to a love interest in the "horrible" prequels by many. However, she was elected Queen of Naboo at the age of 14 (let's not get into how many things are wrong there) and forced to deal with the genocide of her people unless she signed an unfair trade treaty.
Can you imagine yourself doing that at 14? Yeah. Not only does she manage to stop the assault on her people when her time as a queen is up, she continues to serve them as Senator, even while pregnant to the twins that will save the Rebellion.
9. Mulan.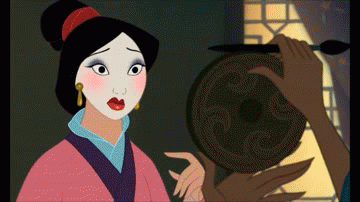 "You said you trust Ping. Why is Mulan any different?"
Giphy
Like other women on the list, when presented with the traditional role of femininity, Mulan doesn't feel like she belongs. Yet, she still tries. So when her disabled war veteran father is called to serve in another war, this time, Mulan takes up the mantle. She cuts her hair with a swipe of the sword and rides off into the night on her father's horse. And in the end, she does not save China as Ping, but as Fa Mulan. Why isn't there to love about that?
10. Colleen Wing.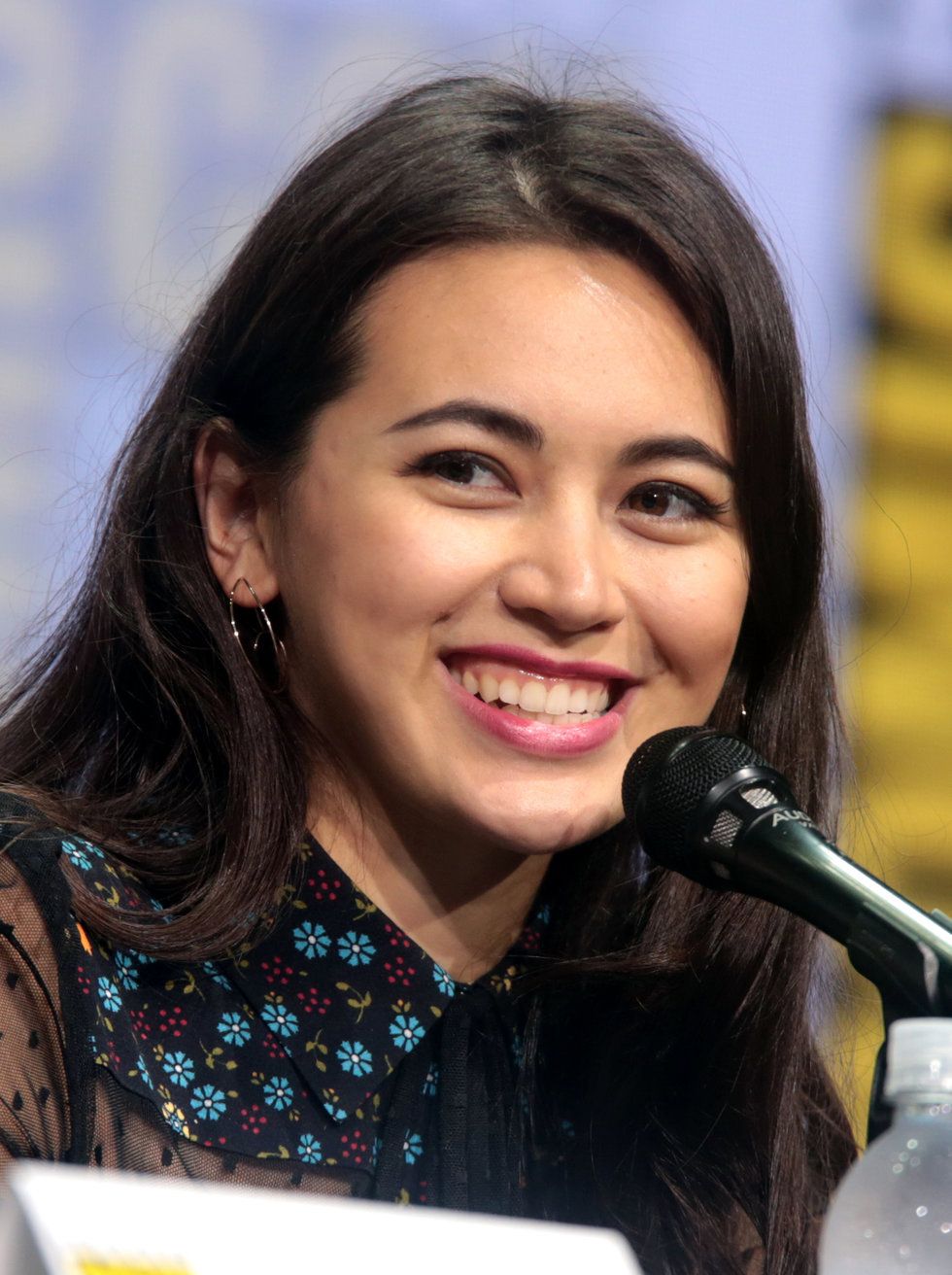 "There are people who run away from the fire, and people who run into it."
Colleen Wing earns her place here because she reminds us that Asian women can be love interests while at the same time being independent, fierce, and karate masters of their own. When it comes down to it, when Collen is in distress, she does not wait for the Iron Fist to save her. She saves herself, defeats the man who betrayed her and even manages to take the higher road. A role model we should all look up too.
11. Maeve Millay.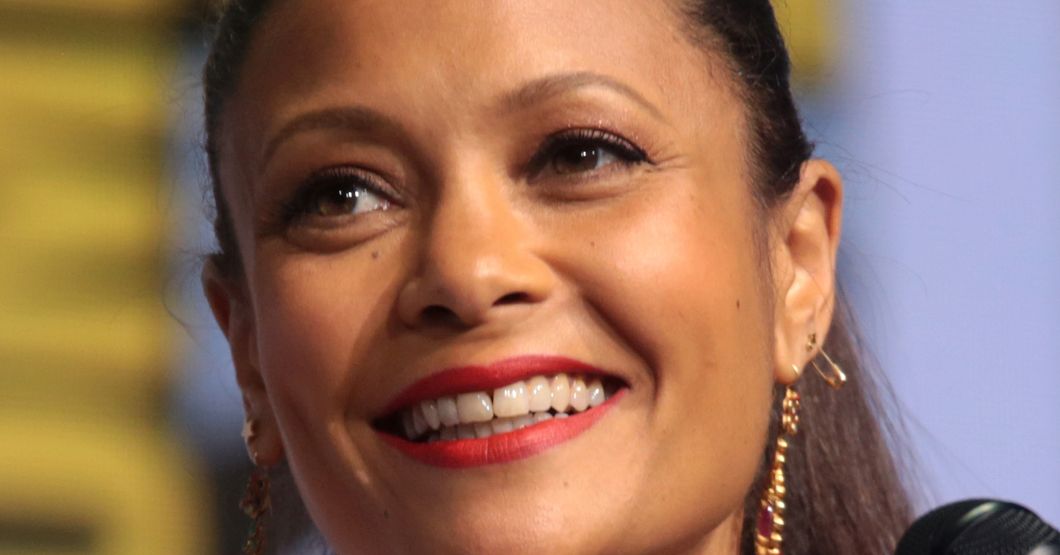 "At first, I thought you and the others were Gods. Then I realized you're just men. And I know men."
Maeve begins the story as a madame in a brothel for the AI world of Westworld, with no free will of her own. Alongside Dolores, she begins a journey to finding her free will. In a surprise twist, she is given the plotline most often given to the white female protagonist and therefore the one that viewers assumed would go to Dolores. But no, it is Maeve who begins the journey of leading other androids into the promised land.
12. Leslie Knope.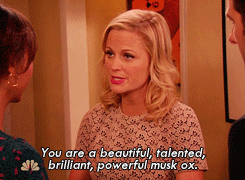 "What I hear when I'm being yelled at is people caring really loudly at me"
Giphy
Leslie Knope is special and beloved to me for so many reasons. I could talk about her for hours on end. But one of the most beautiful things is that unlike many other female characters in power, she cares. Leslie Knopes genuinely wants to see the Pawnee Parks Department Flourish under her care and she shows her friends the same generosity and love. I wish I could have a Galentine's Day with her.
.13. Princess-GeneraL Leia Organa.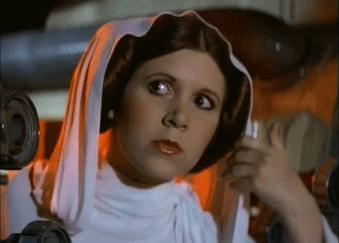 "Someone has to save our skins. Into the garbage chute, fly boy."
Princess turned General Leia was the first woman that I really wanted to grow up and turn into. A clever politician who had a glamorous fashion sense, just like her mother. Leia proved her worth time and time again, saving her own rescue mission multiple times and then becoming a General in the Resistance against the First Order. She even strangled Jabba to death with the chains he had enslaved her with. You could only hope to be so cool.