Everyone loves Emma Watson. You know why? She's Hermione Granger, she's got a sick accent, she's beautiful, she broke our hearts in "Perks of Being a Wallflower" and advocated for the movie in the first place, she's smart (she graduated from Brown and attended Oxford during filming the Potter films), and, most importantly, she's a bad-ass who recognizes how important equality is for you and I.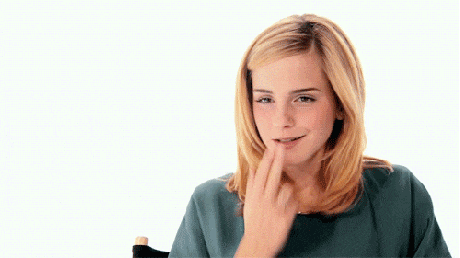 Emma is a heavily dedicated activist for gender equality by serving as the U.N. Global Goodwill Ambassador for HeForShe, a campaign that supports equality for women as a basic human right that benefits us all. She has spoken out on the topic in front of world leaders and stood up on National Women's Day, but it was during Watson's jaw dropping equality speech at the UN Headquarters in September 2014 that earned her as the #1 feminist in the media.
The speech went viral, and Watson encouraged everyone to realize what true feminism is, equality. Contrary to ignorant, yet popular, belief, feminism is not hating men, nor about one's sexual preference. Equal opportunities?! Sounds so, (gasp), human!
Watson said, "I think it is right that I am paid the same as my male counterparts. I think it is right that I am should be able to make decisions about my own body. I think it is right that women be involved, on my behalf, in the policies and the decisions that will affect my life. I think it is right that socially, I am afforded the same respect as men. But sadly, I can say that there is no one country in the world where all women can expect to receive these rights."
Mic drop.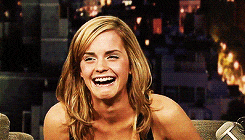 However, when the video was released recently, Watson unveiled in her Porter magazine spread the truth behind the speech. Before the speech, Watson was told not to use the word "feminism" in the speech, as if it were considered disgusting or dirty (probably because of those stereotypes I mentioned two seconds ago) .
"I was encouraged not to use the word 'feminism' because people felt that it was alienating and separating, and the whole idea of the speech was to include as many people as possible," Watson said to Porter. The thing is, most people think this about the word feminism. Okay, I'll give you the fact that it doesn't sound alienating because it isn't called "femin-men-trans...ism," which could go much longer with additions. But honestly, that what education is for and why it is important. For people to realism that we all should be feminists, fighting for equality.
Since Watson is a fearless feminist bad-a**, however, she decided to use it many times in her speech to make a point. She addressed the issue that by asking her to not use a synonym for equality, it prolongs the social stigma attached to the word. "I thought long and hard, and ultimately felt that it was just the right thing to do," she said. "If women are terrified to use the word, how on earth are men supposed to start using it?"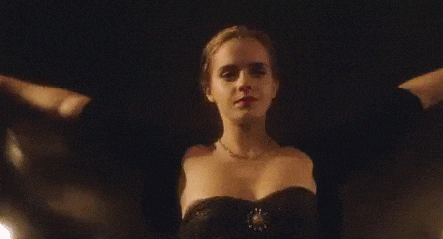 In addition, Watson addressed the issues with men being unequal emotionally as well. She expressed how feminism fights for these rights as well. Feminism is equality of rights, not one gender surpassing another. All humans deserve equality in who they are and in what they choose to do. She said, "When at 15, my girlfriends started dropping out of their beloved sports teams, because they didn't want to appear muscle-y, when at 18, my male friends were unable to express their feelings, I decided that I was a feminist."
Overall, every single human being should be given equal opportunities and respect. If Hermione Granger fearlessly supports it, you should too. If you're a man, woman, transgender, etc., you deserve equality. Well done, Watson, for her being brave enough to stand up against this misconception about feminism.
Step aside, Queen B, Queen E is coming through.
Click here to revel in splendid speech.