Once again, a family in Pennsylvania is facing a wealthy corporation's plans to clear trees for a pipeline route on their homestead without permits or permission from the landowners. If this sounds familiar, it's because it's happening all over Pennsylvania right now. In this case, however, the pipeline in question is the Mariner East 2, the second Mariner East pipeline to carry natural gas liquids (NGL) across Pennsylvania to supply an export terminal in the eastern part of the state where ethane (a liquid used in plastics manufacturing derived from fracked shale gas) is shipped overseas. The company behind this development, Sunoco Logistics Partners, is a for-profit company owned by Energy Transfer Partners of Dallas, Texas. For local residents, this all means that a non-local company is profiting from dangerous uses of local land for a product that will be exported and not benefit the people whose land it came from. But one family in particular is leading the front lines against the Mariner East 2.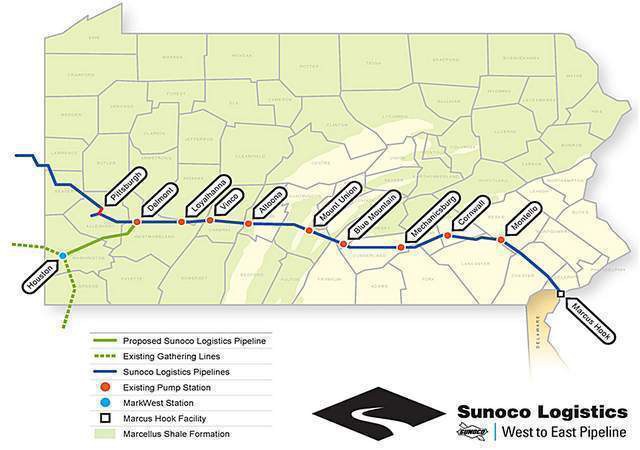 Map of proposed Mariner East 2 pipeline route

The Gerhart family property was condemned via eminent domain to the clearing of three acres of their trees along the Mariner East 2 route. The Gerharts have stewarded their forests since 1982 and placed it under the Forest Stewardship program more than 20 years ago, intending to protect it from development. The family refuses to accept any easement or settlement offers from the company due to their concerns that the pipeline will harm their community's health, well-being, property values, potentially endanger families, and pollute the local environment.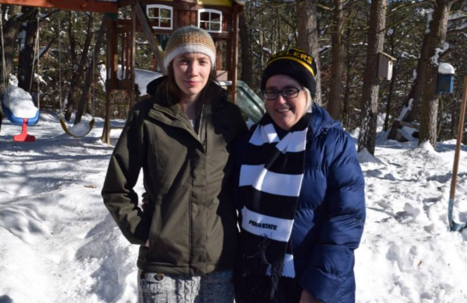 L-R: Elise and Ellen Gerhart

Sunoco plans to cut the trees on the family's Huntingdon County property to make way for its project by April 1st. However, Sunoco lacks necessary water-crossing and erosion permits and its claims to eminent domain are being challenged in Pennsylvania state courts.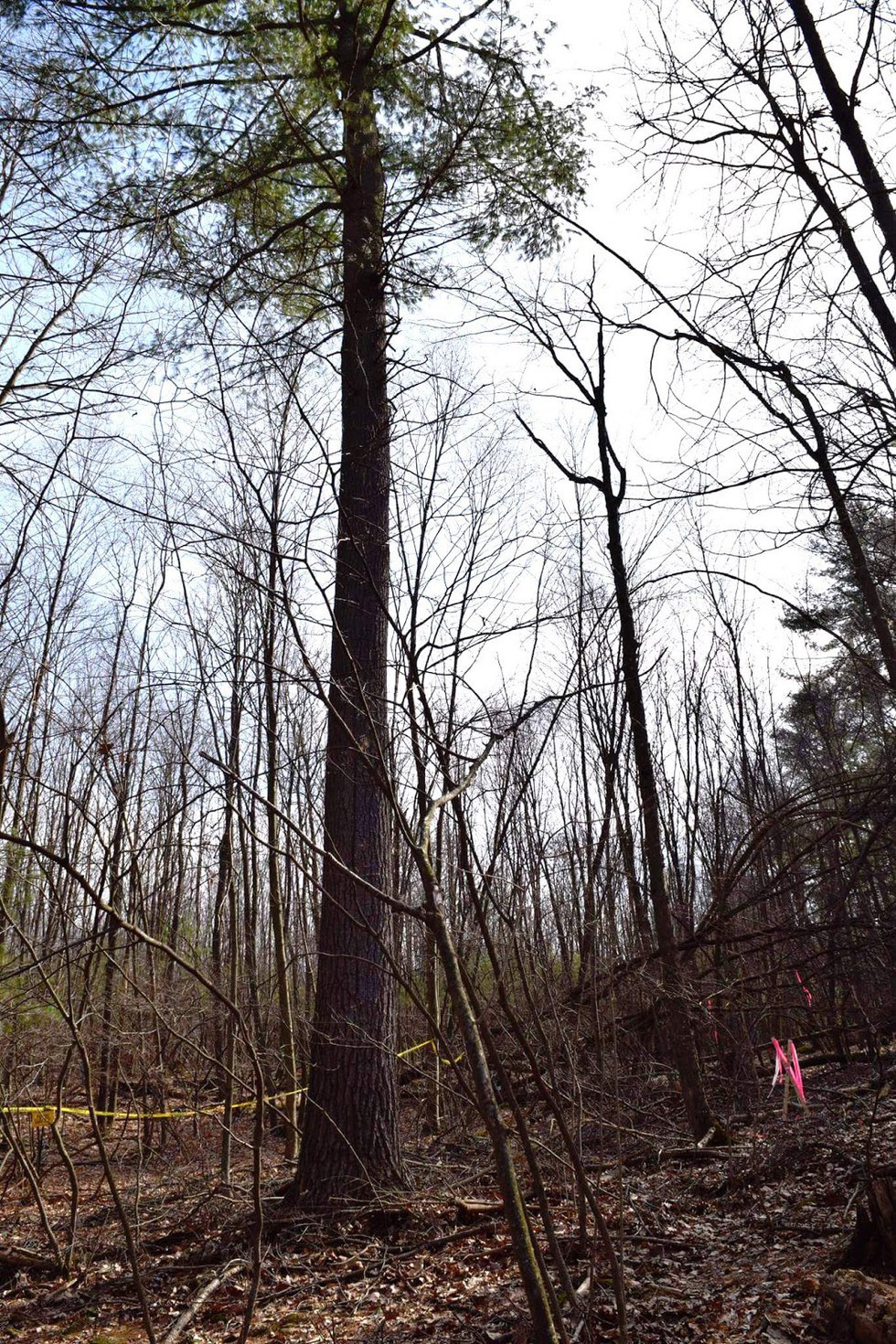 Pine tree in pipeline's right-of-way path on Gerhart property

"They shouldn't be allowed to do work on our property while we're appealing the eminent domain case," said retired teacher and landowner Ellen Gerhart, in a recent press release. "We haven't been compensated and they're trying to come in without wetland and stream crossing permits. They don't have a good mitigation plan for the inevitable damage they would do. Our opposition to the project doesn't have to do with compensation, it has to do with our rights as property owners and stewards of the environment. You would think that government officials who have sworn to uphold the Pennsylvania Constitution would do so, but they're ignoring their responsibility and allowing out-of-state companies to run over the rights of Pennsylvania citizens."

The Gerharts also ask the PA DEP to halt the tree clearing until Sunoco secures the proper erosion and water encroachment permits (according to chapters 102 and 105 of Pennsylvania's Clean Streams Law) necessary for the development, such as a temporary refueling space, on the wetlands and streams included in Sunoco's mapping for the planned project. A group supporting this family also urges others to take the time to contact the PA Governor Tom Wolf, Secretary John Quigley, and the PA DEP, with instructions and talking points available.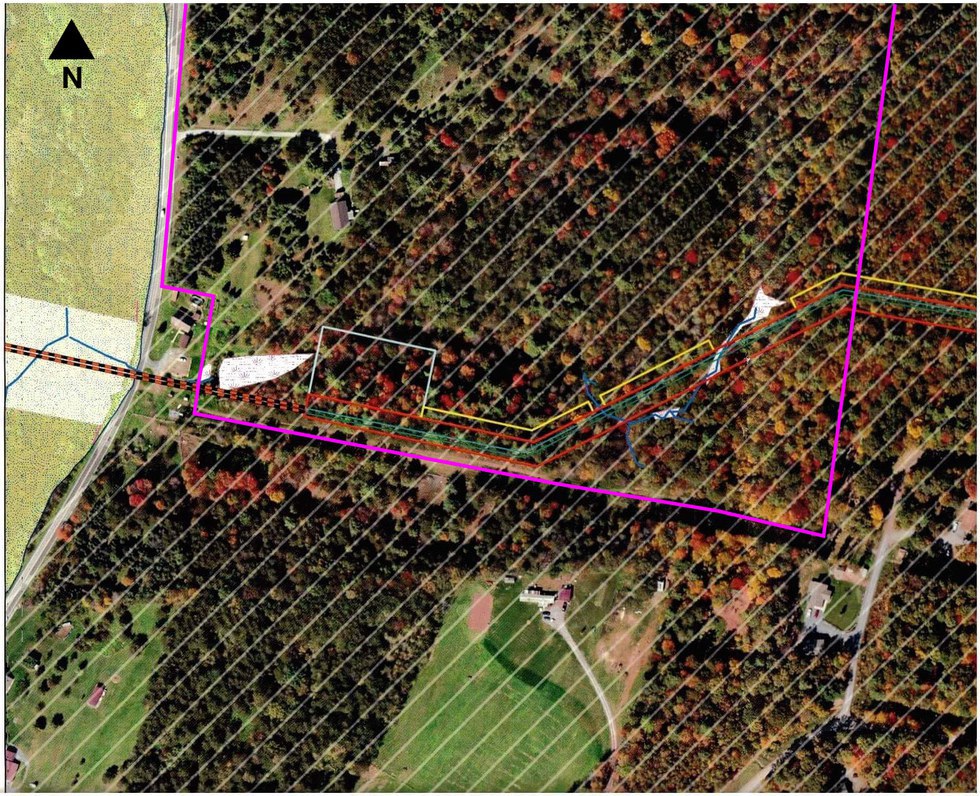 Map of proposed right-of-way within Gerhart property (magenta line)

Sunoco's Marcus Hook terminal has already sent Pennsylvania Marcellus Shale ethane to a petrochemical plant in Norway as of March 11. The Intrepid, a 575-foot tanker commissioned by chemical manufacturer INEOS Europe, was loaded with 173,000 barrels of ethane transported to Marcus Hook from western Pennsylvania through the Mariner East 1 pipeline, according to Sunoco spokesman Jeff Shields.
Many local residents openly oppose this project, claiming it does not provide domestic benefits but unnecessarily disrupts and damages local property. Indeed, pipelines are not yet found to be safe in use, despite many years of explosions in the past.
As these stories tend to go, it is an expensive uphill battle for one family to go up against the Goliath that is the oil and gas industry. The Energy Justice Shale Initiative (known for their successful effort to fund and carry out a federal jury trial for two families in Dimock, PA with contaminated water), through 501(c)(3) Action Center, Inc., has set up a donations page for anyone concerned to donate to support the Gerhart family and their community in this fight to protect their land and safety.
Additionally, a Facebook page is open for anyone interested in more information.