Being in college, I find that sometimes it's hard to get into the Christmas spirit. With the amount of exams, papers, and projects that are crammed into the two weeks after Thanksgiving, college has a way of making December a lot less fun than it used to be. For someone who loves Christmas as much as I do this is a little upsetting. Christmas is (and always has been) my favorite holiday, and because of that, December is my favorite month of the year. Although the weeks leading up to and including finals are stressful, I don't want to let December and Christmastime be totally ruined by exams. So I put together a list of all my favorite quotes from Elf, one of my favorite Christmas movies of all time! Hope you enjoy!
"Buddy the Elf, what's your favorite color?"

"Some call it 'the show' or 'the big dance;' it's the profession that every elf aspires to—and that is to build toys in Santa's workshop."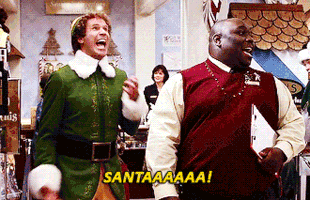 "I just like to smile, smiling's my favorite."

"As you can imagine, it's dangerous having an oven in an oak tree during the dry season."
"I'm singing! I'm in a store and I'm singing!"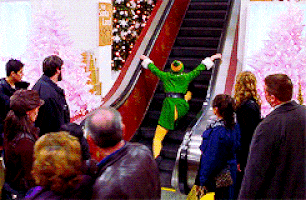 "We elves try to stick to the four main food groups: candy, candy canes, candy corns and syrup."
"Have you seen this toilets? They're ginormous!"
"This place reminds me of Santa's Workshop! Except it smells like mushrooms and everyone looks like they want to hurt me."
"Son of a NUT-cracker!"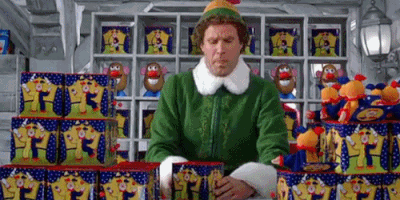 "Nice purple dress. Very purpley."

"You sit on a throne of lies!"

"I think you're really beautiful and I feel really warm when I'm around you and my tongue swells up. So… do you want to eat food?"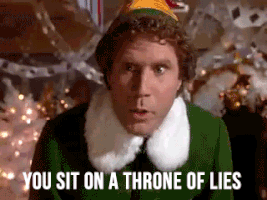 "What about Santa's cookies? I suppose 'parents' eat those, too?"
"I'm sorry I ruined your lives, and crammed eleven cookies into the VCR."

"It's just nice to meet another human that shares my affinity for elf culture."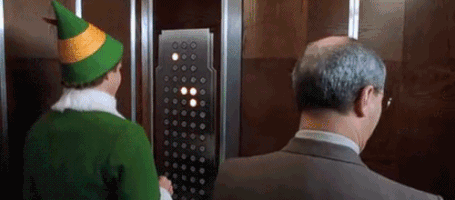 "He's an angry elf."
"Son of a nutcracker!"
"I passed through the seven levels of the Candy Cane forest, through the sea of swirly twirly gum drops, and then I walked through the Lincoln Tunnel."