We have all been here, you meet someone fantastic and they give you their number, only to not respond when you contact them.
Personally, my rule of thumb is to give a 24 to 36 hours period after the initial text has been sent to send another. But what happens when there is still no response? The worst thing that we can think of, sending ANOTHER text!
Today's ladies have come to realize that chivalry is dead and not every boy you meet will be prince charming, but what if we are the ones who have to do the chasing. What if we have to send another message that says something to the effect of, "Hey (insert name here), just wanted to see how you're doing, I had a great time with you last weekend." This is when these thoughts begin flooding our minds.
"Oh my gosh, what if he thinks I'm super into him and I just want to give this a shot"
~Wait~ "Never mind he couldn't think that, he got to know me really well and he thinks I'm cute!"
"Oh, but what if he was just saying that and he doesn't actually think I'm that cute."
"Here, I'll text (insert BFF) and she'll tell me the truth"
"Now she's not texting me back"
"WHAT IS GOING ON?!"
"Maybe I should go to the gym more and not eat these brownies"
"Nah, if he really likes he, he won't care if I'm fat"
"Well, still no text, it's fine though, I've got Netflix and my brownies. They'll never let me down."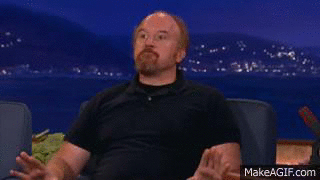 30 minutes later
HE TEXTED ME BACK! OH MY GOSH, I THINK THIS IS LOVE!

As independent as we claim to be today, self image is a key player in our self confidence. Unfortunately, we have come to believe that if we have to multi-text (as I like to call it) we are automatically seen in a bad light. As if we are clingy and in love or just a chatterbox. So, remember this, even if you send 500 texts, if he wants to talk to you he will, and if he doesn't, you should probably put down your phone and go have fun with your girls, because the more fun you have, the more fun life will be.
Second texts are only a big deal if we make them out to be, so ladies, second text away because at the end of the day, what do you really have to lose?!