I can't lie. I am a raging shopaholic, and I am proud of it. I am also a very broke college student. Since I love the idea of being independent, I am as independent as I can afford, but I also love to reward myself for doing well in school or just when I feel I have done a great job surviving through the circus of life. There's nothing wrong with that, I think people underestimate the power of treating yourself. The issue is, I seem to always deem any successful thing worthy of reward and that is where I end up broke.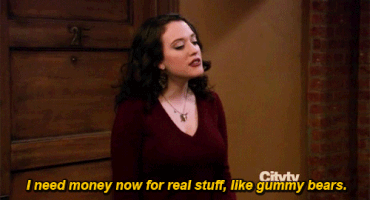 However, there are a few tips you can follow to make you feel better about your financial status.
First off, always pay your bills first! It may make you have a mini heart attack when you see all your money go at the beginning of the month, or whenever they are due, but you will find it is much easier afterwards to judge what you should spend.
Secondly, you should sign up for those annoying emails. I recommend making a new email account specifically for this. Only chose the ones you will really use. I am subscribed to many but the ones that have the best deals and the most helpful coupons/information are Ulta, Victoria's Secret, Bath and Body Works, Redbox and The Limited.
If you sign up to receive the catalogs in the mail you will also receive coupons for free items and items at extremely discounted prices. Ulta always has a coupon in their catalog for $3.50 off of a $15 purchase which is nice. Victoria's Secret and Bath and Body Works have coupons for free items (underwear and mini size lotions/sprays/body wash, respectively) without any purchase. If you sign up for the points system at these places, you can receive free items or a credit on your account.
The amount of money you save and the credits you'll get on your account will have you feeling yourself like Beyoncé in a pool of money.

Let's get to the part we all love — food.
In terms of food at the grocery store, go to a place like Winn-Dixie, Kroger or Ingles where they give you a card for discounts and you can use points you get towards gas.
Don't be afraid to split large portioned meals with your friends and split the bill. Most of the time the portions are too large when you eat out anyways, so why not split the bill and the food without over eating or worrying about the weird smell in your fridge when you forget about the leftovers.
Another easy thing you can do is to buy fresh veggies and fruits and cut them up yourself. It may seem tedious, but it will most definitely save you money and you will most likely have a bigger reserve of fruits and veggies. Also, don't be afraid to coupon. I use the Sunday paper and coupons I find online like Retailmenot or on Coupons.com.
When you are looking to save some on fast food, don't forget to fill out those surveys! They take about 3-5 minutes and you can get a free entrée the next time you go! Saving all this money on food and learning new recipes to cook real food will make you dance like Carlton for at least a day.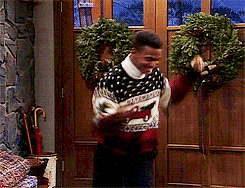 Lastly, use your student discount! It is so helpful and it does not make you look cheap, it makes you look resourceful!
So, I hope you take these tips and successfully ball in your lane, as the kids would say. College is a time of learning and that means learning how to budget your money and how to work with what you have. Remember, money is not everything and you can make some fantastic memories without money, in fact some of my favorite memories have come from times where I spent no money or I was trying to survive off of $10. In a nutshell, I'd say having to learn to take care of myself financially is a very important skill and if being a broke college student is my yellow brick road then so be it! I will always be proud to be a resourceful, young, broke college student pride for life!