1. They are always so excited to see you.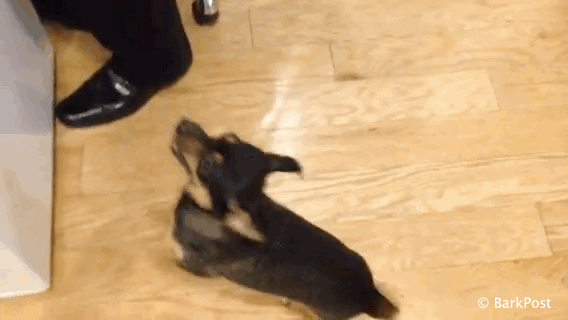 They cannot stand it until you come back home. I have no clue if they have any sense of time, but it seems to me that no matter whether I've been gone 5 days, 5 hours, or 5 minutes, my dog still acts like I'm a rockstar that she's been standing in line to see for 2 days.
2. They don't hold grudges.
No matter how many times you have to tell them no, they still love you and think you're great. You can discipline them, and they won't be butthurt about it later.
3. They won't tell you what to do.
Never ever will your dog tell you to get up off the couch and go get things done. Dogs are such blessings.
4. They're always down to cuddle.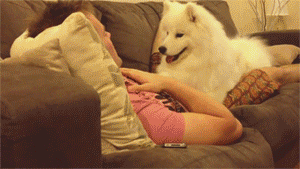 Sometimes finding a good cuddle buddy can be hard to do. Adopt a pup and you have the perfect built in cuddle bud! They're warm and cute and snuggly. They like naps, possibly more than you do. A beautiful relationship is born.
5. They're the best listeners.
They are easy to talk to. Let's face it: sometimes you just need to vent, without hearing someone else's opinions.
6. They share your appreciation of food.
Sometimes it can be really great to have someone around who understands why you need to eat that entire bag of chips, that pint of chocolate chip cookie dough ice cream, and a bag of Skittles. While they will sit there and beg you to share, you don't even have to feel the obligation. Unless you give into those puppy dog eyes...
7. You're the most important person in the world to them.
They love you unconditionally. You give them food, you give them water, and you give them a warm place to sleep. They would follow you to the ends of the earth if that's where you wanted to go.
8. They give the best kisses.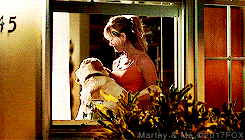 Their licks and kisses show their enormous amounts of affection, in the form of cold, wet slobber.
9. They are protective.
They care about your well being. We've all seen those cute little videos of animals protecting little children. It melts your heart every time. They are wary of new people coming up to your door, especially when they ring the doorbell. They are suspicious of anyone who isn't you, because they trust you and love you.
10. They will always love you no matter what.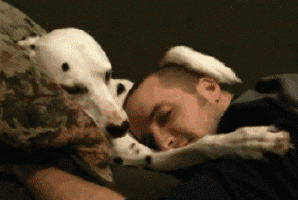 To be cliche with a Pinterest quote: "They might only be here for a small part of your life, but for them, you are their whole life."