No matter where you come from, what you do for a living, how old you are or even what religion you follow, there is one thing that everyone has in common: the universal love for Disney movies. From princesses to Marvel superheroes to Pixar animated movies — Disney has ruled the film universe, creating movies for all ages. Recently at the D23, Disney announced some movies that you should be excited for. So without further ado, it's time to bring back all those childhood Disney memories, because it's about to get awesome.
Note: all release dates listed are based on U.S. time.
---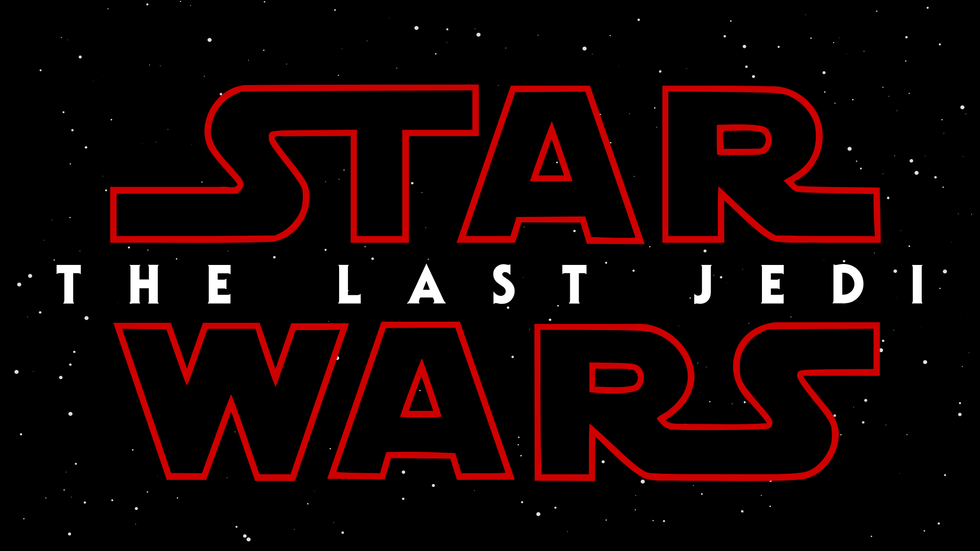 Dec. 15, 2017
The "Star Wars: The Force Awakens, The Last Jedi" will be answering tons of questions that "The Force Awakens" left us hanging with. Questions like, who is Ray? Where has Skywalker been this whole time? Is the last Jedi really the last Jedi when the force has now awoken again?

Feb. 16, 2018
For all the Marvel fans out there, we heard a little bit from Black Panther in "Captain America: Civil War." While we saw what was going on in the present-day terms, Boseman's character did come out of nowhere, but it is no longer a mystery. Coming to theater in less than a year is a movie all to T'Challa's self. We'll be sent into the past, discovering how T'Challa became the Black Panther, where he received his powers from and maybe just maybe, there's a chance that we could get a glimpse of the future, after the events of Civil War.
March 9, 2018
Not many people know about this age-old classic, but this movie will be based off of Madeleine L'Engle's book. The story revolves around a young girl, her little brother and her friend who travel to another realm, a utopia where everything is in sync. Together they must defeat the evil ruler, IT.
March 9, 2018
Ready for a reunion between all the Disney princesses, because that's whats making this movie stand out. All the princesses that have voiced Disney princesses are going to be playing a role in the second "Wreck It Ralph." The story is going to revolve around Ralph's adventure into the Internet realm.
May 4, 2018
This movie is going to be the Marvel movie of the century. We'll see all the MCU super heroes unite in the fight against Thanos, who we've seen in credit scenes. Thanos, who is in a race to collect infinity gems in order to become the mighty ruler of the universe, will have to face off with heroes like the Avengers (who might still be fixing relations after the events of "Civil War"), the Guardians and many other heroes we still haven't heard from in other Marvel movies.
May 25, 2018
Taking a break from the "Force Awakens" series, this Han Solo spinoff will give us all the background info on Han Solo and his young self before he met Luke and Princess. We'll get to see how the scoundrel became a fan of doing his illegal works and perhaps how he even met his Wookie friend) before he became a member of the Star Wars trio. The actual name for this movie is currently unknown, but Disney has confirmed this Han Solo story.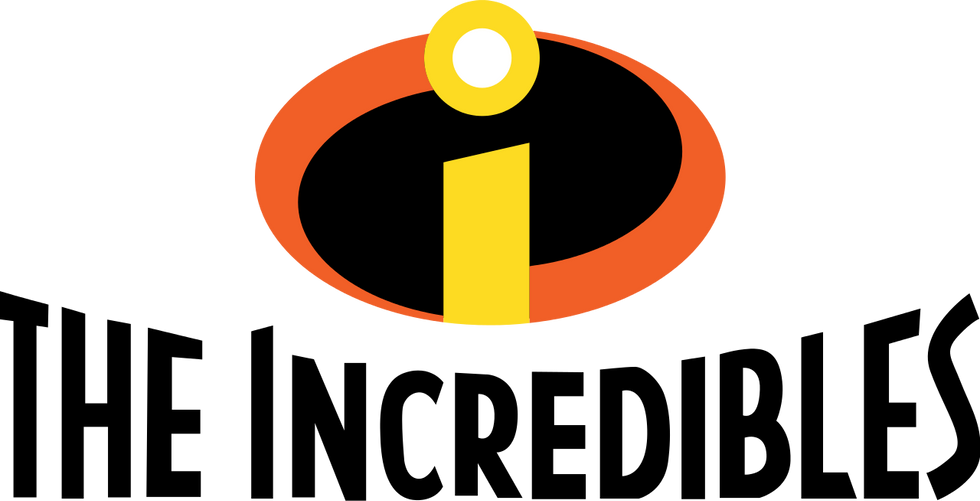 June 15, 2018
It's been 13 years since the release of the first "Incredibles," and I personally was dying for a sequel. I absolutely loved the first movie with all the action and family drama. Finally, after more than a decade, our voices have been heard. Shockingly, the sequel will pick up right after the first "Incredibles" events take place, meaning our characters haven't aged. Who else can't wait to see what happens between Violet and her mystery crush?!
July 6, 2018
This is another Marvel movie that fans might be unsure as to what time this is taking place in the MCU. The events will probably be happening before or after (most likely before) the Infinity War, because Marvel still has to release the second part. Ant-Man will be in the first Infinity Wars, but it is most likely the Wasp won't have a role in the "Infinity War" movies. So the timing and plot is a bit difficult on this movie making it all the more mysterious with the release of "Infinity War Pt. 2" in 2019. If the movie takes place during the Infinity War, looks like Ant-Man will have a lot of running to between his role with the Wasp and his role in the Avengers.

(unknown specific date — 2018)
Ahh, a real classic. The first "Deadpool" is definitely not for children — an adult's classic more likely. Currently, the plot is unknown, but you can definitely expect constant laughter from our favorite confusion (probably since he's not a villain... or a hero?) He's one of those protagonists that no one knows what to do with, because he lacks the heroic qualities as well as the villain qualities.
Nov. 2, 2018
While I personally never watched the "Nutcracker and the Mouse King," Disney is making a live remake of this Disney classic. The story goes that young girl finds a Nutcracker doll among her Christmas gifts and is told to care for it due to it's special powers. Christmas movies have always been my personal favorite due to the cute cliches, so I'll definitely give this movie a try!

Nov. 2, 2018
This Disney princess is my most favorite princess in all the realms. Her character and background story is absolutely beautiful and is a pure representation of what feminism is, in my opinion. Seeing a live remake will make her movement all the more real. Mulan's heroics were just meant to save her dad, but reality is, she introduced a whole new culture to women, showing that women could truly do anything! But currently, it looks like the main male character, Li Shang, is being replaced, which is not making many fans happy (including me)! He's being replaced by a new man, Chen Honghui? To make it worse – currently, the director isn't focusing on adding songs to the movie so our favorite "I'll Make a Man Out of You" might not make the cut (grrrr....)
Dec. 25, 2018
The first movie is older than I am, but I'm still so excited to see this childhood classic's sequel! The movie will take place in the mid-1930s, during the Great Depression era. The children are now all grown up; in fact, they have their own kids! Knowing that it's the Great Depression, tragedy has struck the family, but no fear! The old nanny is here, make sure to catch the sequel in theaters next Christmas.
I'm sure it's going to be supercalifragilisticexpialidocious!
March 8, 2019
Captain Marvel is said to be introduced as a superhero during the "Infinity War," so of course, before we hear the end of "Infinity War," we'll need a little background on Cap! There's not much known about Cap's role yet, because she's new to the MCU, but, ultimately, a very powerful female superhero in the comics. With superhuman strength, speed, durability and energy projection/absorption, I'd say she could give the Avengers (especially Captain America) a run for their money!
March 29, 2019
Our favorite big-eared, sky high flying elephant is getting his own live-action remake as well! The director is going to be the well-renowned Tim Burton starring Colin Farrell as Dumbo's caretaker, Holt Farrier. While not many details have been released, I'm sure this is a childhood story of which many people are longing to see a 21st century remake!

May 3, 2019
There is currently almost no information on the second part of the "Infinity War" series. Fans will be able to tell more about the second part after the release of the first movie, so for now, we'll just have to anticipate the events of the first part!
May 24, 2019
Currently, not much is known on Episode IX except the fact that it's supposed to be the last movie in the "Force Awakens" trilogy! Another issue that fans were worrying about is there was a flurry of worry going around after the passing of Carrie Fisher on how this would affect Leia's role in the last movie. Eventually, rumors were dispelled when the director made a statement addressing the issue saying that Leia would not appear in the last movie. I don't know about you, but this scares me into wondering how are they going to conclude Leia's character in the "Last Jedi."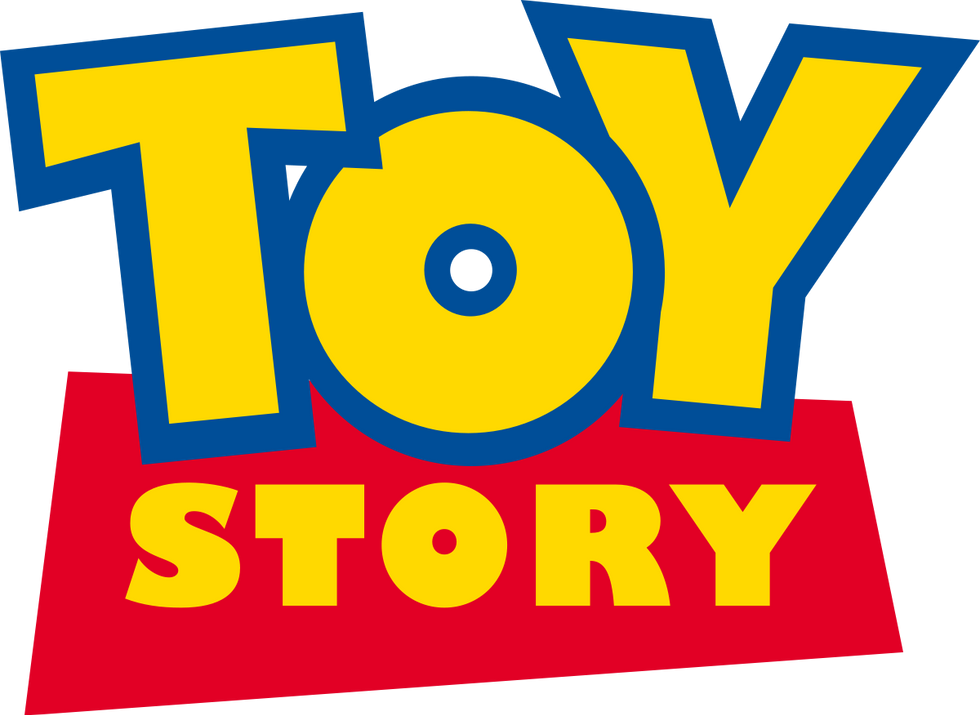 June 21, 2019
While this next "Toy Story" sequel is said to be a new chapter in the lives of the "Toy Story" gang, what's really getting me excited is that the directors have confirmed it's going to be more of a romantic comedy story between Woody and Bo Peep! Who's not excited to see that a little animated rom com!
Nov. 27, 2019
The first "Frozen" was a hit to say the least. The song, "Let It Go" was probably the Disney song of the century. My sister went to go see the movie, in theaters, about four times! And now, we're getting a sequel!
While much of the plot remains unknown, there are, of course, rumors. But I have to say, some of these theories are pretty legit. For one, people believe that the story might give us an insight into how Elsa truly got her powers. Another theory states that Tarzan is the brother of Elsa and Anna. That would be a long but legit stretch, but I guess we'll just have to wait and see!

(Unknown specific date - 2019)
"Aladdin" has recently been casted with all time favorites like Will Smith (the Genie) playing some of the roles. While we all the know the classic Prince Ali and Princess Jasmine love story, is anyone ready to ask the real question? How are they going to make the carpet fly?
Seriously though, please take a look at the "Aladdin" cast, because it defines Hollywood's progress in diversification.


(unknown specific date - 2019)
If the animated version made us cry, get ready for the live action remake. Tears. Sobs. This upcoming film is bound to make you emotionally unstable, to say the least. I'm not ready to see Mufasa's death live!