The other day I came across the meme that reminded me that I am becoming older and I no longer have any idea who sings the songs that are in the Top 40 countdowns and I'm not obsessed with Snapchat.
Before I go any further, I want to point out that Millennials were born between the years of 1982-1996 and Gen Z was born between the years of 1996-2012. I am not a younger Millennial, but I am not an old Millennial either. At this point I classify myself as an older Millennial at the age of 27. As a member of the Millennial generation, I remember we had our trends that older generations didn't understand.
Here is the meme in question: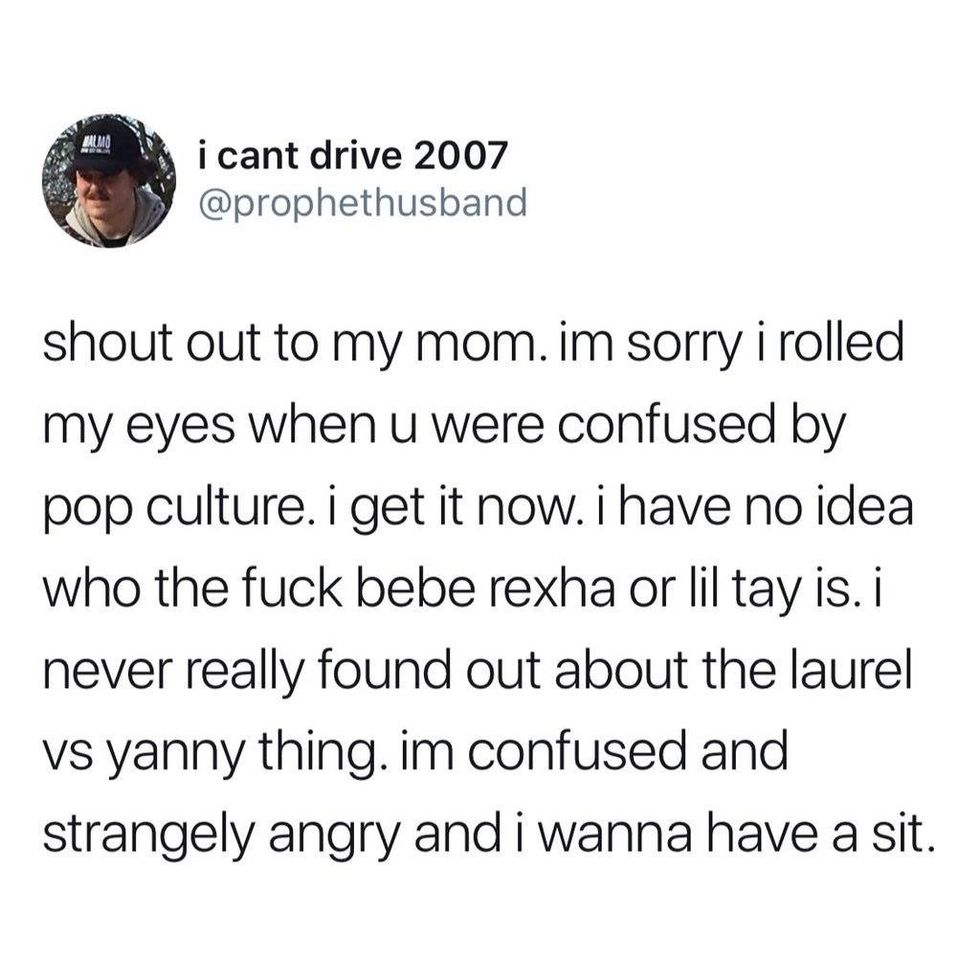 Who the fuck IS Bebe Rehxa or Lil Tay?The Dad, Facebook
Now I understand the confusion and frustration that my parents had when I was a child/teenager and would blast Britney Spears/Lil Jon/Good Charlotte while my mom had no idea who these people were and didn't care.
Here are 5 things that older Millennials such as myself just don't get about Younger Millennials and Gen Z:
I feel so old right now.