Wayne's World

There's a scene in the film where Mike Myers plays an executive from EMI records, Ray Foster, and the band plays him the album they had just finished recording "A Night at the Opera." They're arguing over which one will be the single, and the band is pushing for Bohemian Rhapsody. He claims that "Bohemian Rhapsody will never be the song that teenagers can crank up the volume in their car and bang their heads to." Which is ironic, because that is exactly what Mike Myers's character, Wayne in "Wayne's World" does.
Bohemian Rhapsody Wayne's World HD www.youtube.com
According to Queen guitarist Brian May, apparently this scene in "Wayne's World" helped the band regain popularity in the United States after Freddie Mercury passed away.
Roger Taylor's Jewelry

Something that truly blew my mind was how close they paid attention to detail in the film. Queen's drummer, Roger Taylor, was into wearing a lot of jewelry around his neck and they made sure to include it in the film.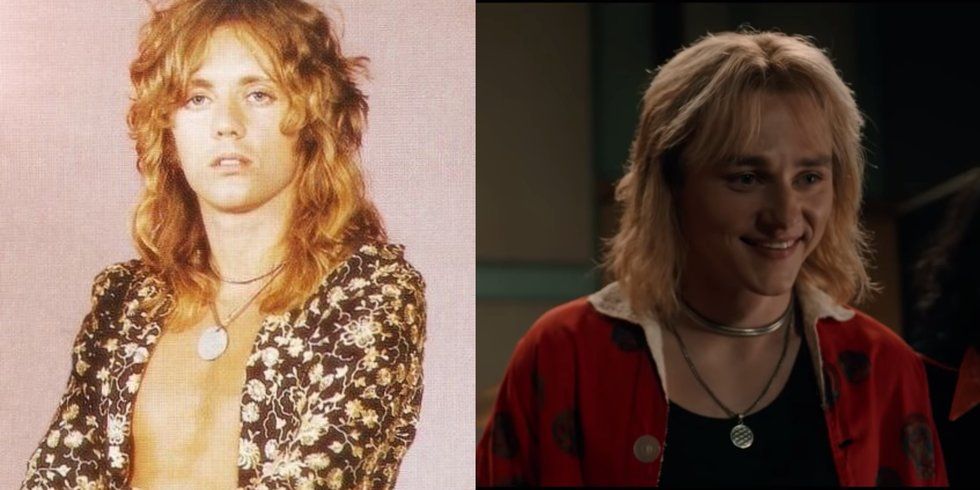 https://www.youtube.com/watch?v=-EJNxPZQq8Q & https://www.pinterest.com/pin/404831453996115845/?...
Live Aid Concert
One of the film's most iconic moments and arguably the band's best performance, was their appearance at the Live Aid Concert, a benefit in 1985 for the famine in Ethopia. Many iconic bands and artists were on the lineup such as Elton John, Paul McCartney, Bob Dylan, and U2. In fact, U2 even makes an appearance in the film.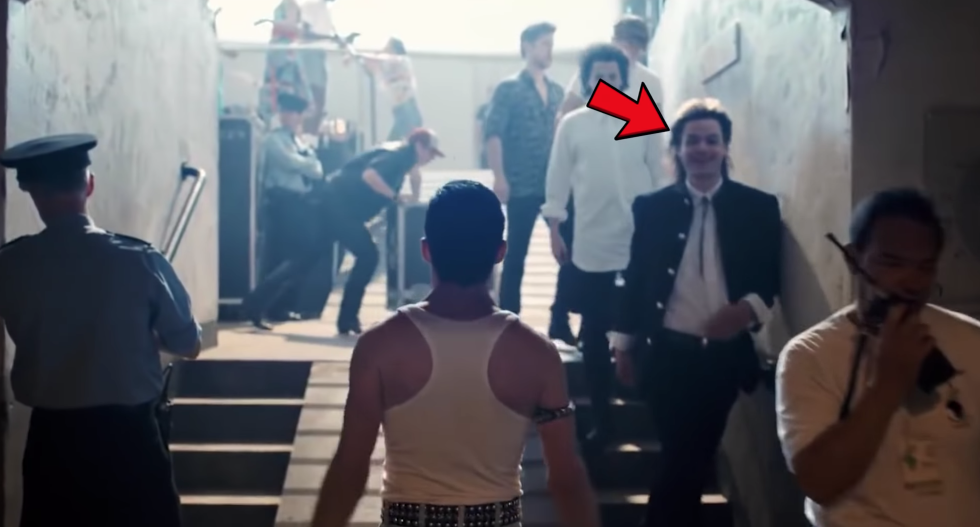 https://www.youtube.com/watch?v=8luoUB2tNss
The singer pointed out in the photo is U2's frontman, Bono. Along with Queens, they too put on an astounding performance at Live Aid.
While on the subject, the film completely outdid themselves replicating Live Aid as a whole. The stage, the outfits, the crowd, and even the beer and Pepsi cups on top of the piano.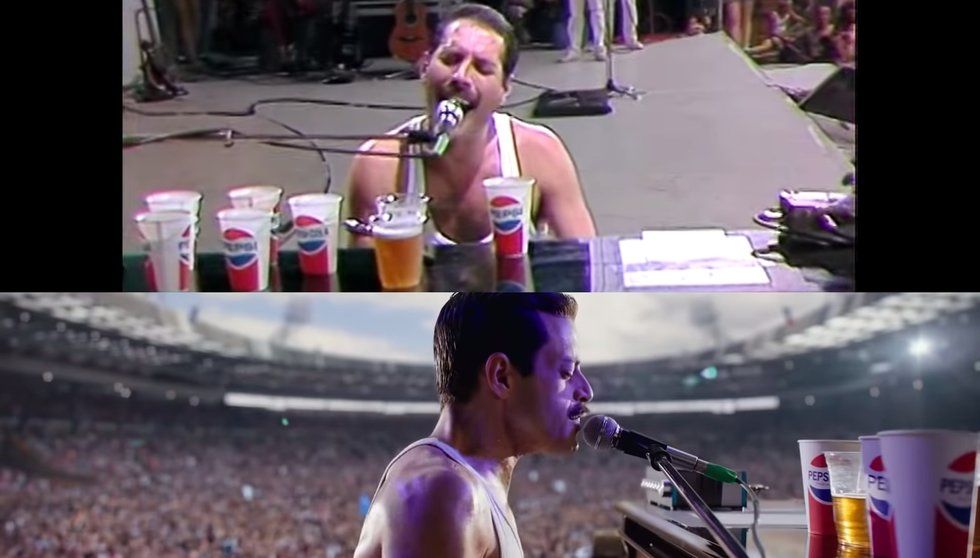 https://www.youtube.com/watch?v=8luoUB2tNss & https://www.youtube.com/watch?v=ktYlzVYQbwY&t;=77s
Bohemian Rhapsody Inspo
In an opening scene we see Freddie has a photograph on his wall of Marlene Dietrich which ultimately inspired Queen's "Queen II" album cover, and the Bohemian Rhapsody video.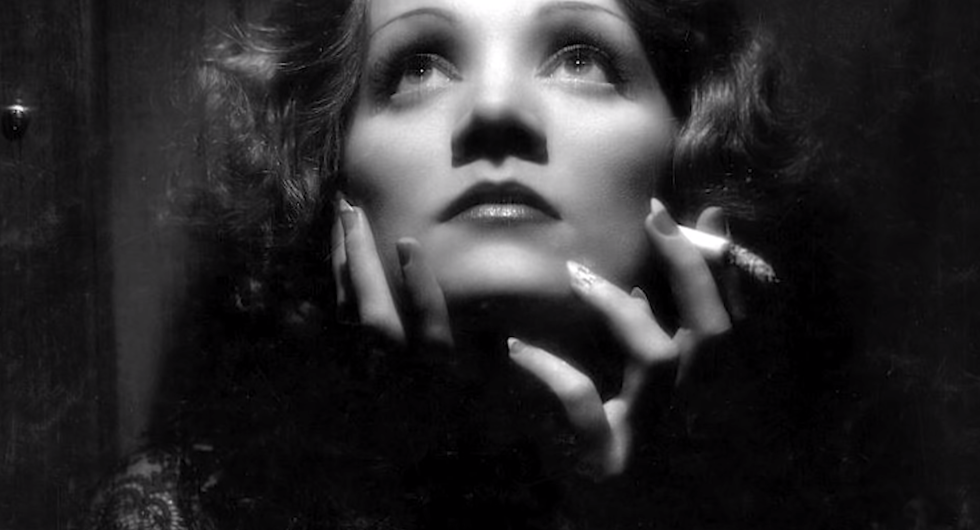 https://www.youtube.com/watch?v=8luoUB2tNss&t;=108s
This photograph was from the actress's film, "Shanghai Express," and the band used this framing and lighting for their music video and album art.
If you haven't seen the film yet, I urge you to do so. The band is so important in the history of rock n' roll, and broke many barriers with the songs they produced and the way they carried themselves. Freddie Mercury is no exception to this, with his crazy outfits and bits that he did while performing. The film perfectly captured their story, and will only make you fall more in love with the band.