When it comes to Disney movies, the princes are almost as important as the princesses they belong to. They have the power to make every girl swoon over their courage, sincerity and good looks or to make us yawn out of pure boredom. Just like with their female counterparts there is an obvious hierarchy among the Disney men and I have made it my mission to figure out exactly where each Prince belongs.
10. Prince Ferdinand/Florian from "Snow White and the Seven Dwarves"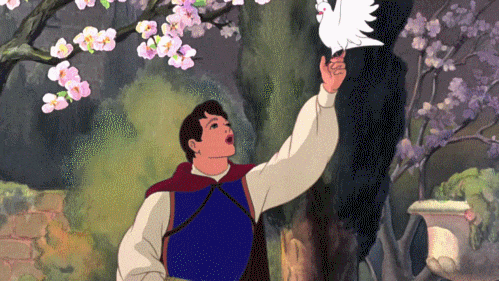 I think the fact that he doesn't even get a name means he can't be that great. I had to do some major Googling to figure out what to call this guy, and even then no one could make up their minds between Ferdinand and Florian. He's boring, not very good looking and totally okay with kissing a dead girl. That's weird.
9. Prince Charming from "Cinderella"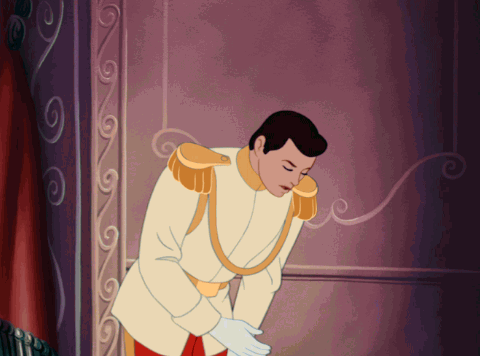 I'm not sure how he got the title of "Charming" because this guy is a major snooze-fest. Plus he managed to forget what the love of is life looked like after just one day; so clearly he's a genius.
8. Prince Phillip from "Sleeping Beauty"

Of all the O.G. Disney Princes, Prince Phillip is the best, which is sad considering he has the personality of a rock. But, really, nice job slaying that dragon, dude.
7. John Smith from "Pocahontas"

Homeboy has some eyebrows that any girl would be jealous of and that jawline looks like it was chiseled by the gods, but those might be his only redeemable qualities. Let's not forget he's part of a group that refers to Native Americans as "savages" and is dead set on stealing their land. Not to mention, Mel Gibson lends the character his voice, which is reason enough to land him a low spot on the list.
6. Prince Naveen from "The Princess and the Frog"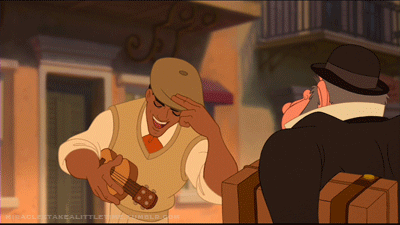 I'm not saying he's a gold digger… wait, yes I am. I won't argue with the fact that Naveen is by far the most interesting of the Disney Princes, but while others find his charismatic personality refreshing, I find it creepy and narcissistic. He does get bonus points for his smooth accent and musical abilities. Plus he wasn't totally gross as a frog.
5. Li Shang from "Mulan"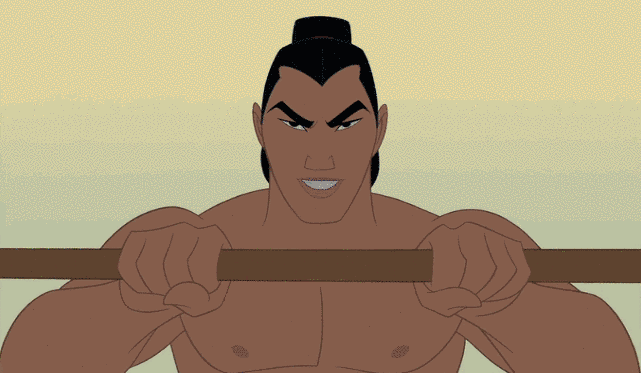 He doesn't need a damsel in distress; he's totally progressive and cool with dating a woman who can kick just as much Hun-butt as he can, so points there. However, he didn't listen to Mulan when she warned him about the Huns
and
while his speaking voice sounds manly and perfectly fitting to the way he looks, when he sings he sounds like Donnie Osmond and that just doesn't add up
4. Prince Adam a.k.a. The Beast from "Beauty and the Beast"

I went back and forth on where to rank Prince Adam for a really long time. There's the obvious point deduction for the tiny fact that he locked Belle in a castle and because he was scarily possessive of that rose. But underneath the tough exterior, Adam is just a softy who desperately yearns for someone to love him beyond the way he looks. Plus, he's surprisingly handsome once the curse is lifted.
3. Aladdin from "Aladdin"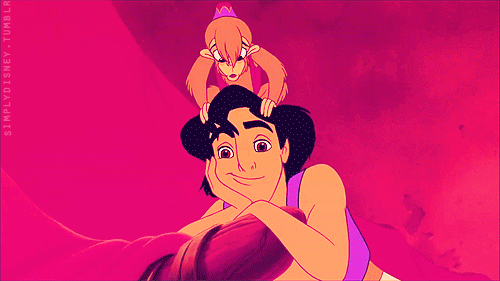 A flowing head of hair and a heart of gold make Aladdin a dream hunk among Disney men. Not to mention the way he talks about Jasmine as if she's the most beautiful woman he's ever seen gave every little girl high expectations for their future prince. But let's call it like it is: Aladdin is a liar. He made Jasmine believe he was something he isn't so she would fall for him. You can say he did it out of love, but I say Aladdin is a player
2. Eugene Fitzherbert a.k.a. Flynn Rider from "Tangled"
Started from the bottom now we're here. Or should I say, started as a lying, scheming, thief and transformed into a sweet, self-sacrificing man who is madly in love with Rapunzel. Flynn Rider definitely wins the award for most improved prince. The only reason he isn't number one is his extreme cockiness. He could stand to be knocked down a peg or two.
1. Prince Eric from "The Little Mermaid"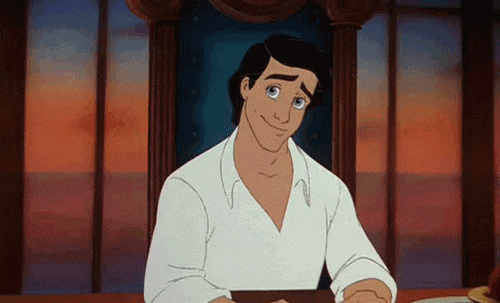 Moment of silence to admire how beautiful Prince Eric is. Those eyes. That hair. He is the epitome of cartoon physical perfection. Not only did he have the courtesy to take Ariel out on a proper date, he was a total gentleman while doing it. Add that to the fact that he put his life on the line to fight an evil sea which and save his princess's life and you have yourself all the makings of a perfect Disney prince.