Rethink. Redesign. Replace.
This is the mantra of DAME, the first company to design a reusable tampon applicator. Meet "D", what DAME is calling their applicator. D is a sustainable alternative to feminine hygiene products that require waste to be disposed of every time one is used.
Alec Mills and Celia Pool were motivated by several factors to draw up the first D prototype. They realized after selling period products to women across the UK that they were helping to produce an "enormous waste" from "everyday items". How much waste exactly?
Here's a few facts DAME provides:
50% of plastics are used once and then thrown away
8 million pieces of plastic enter our oceans each day
A third of the fish we eat already contain plastic
100 billion menstrual products are thrown away globally each year, each taking 500 years to degrade.
As they say, "It's time to Bleed Red. Think Green…"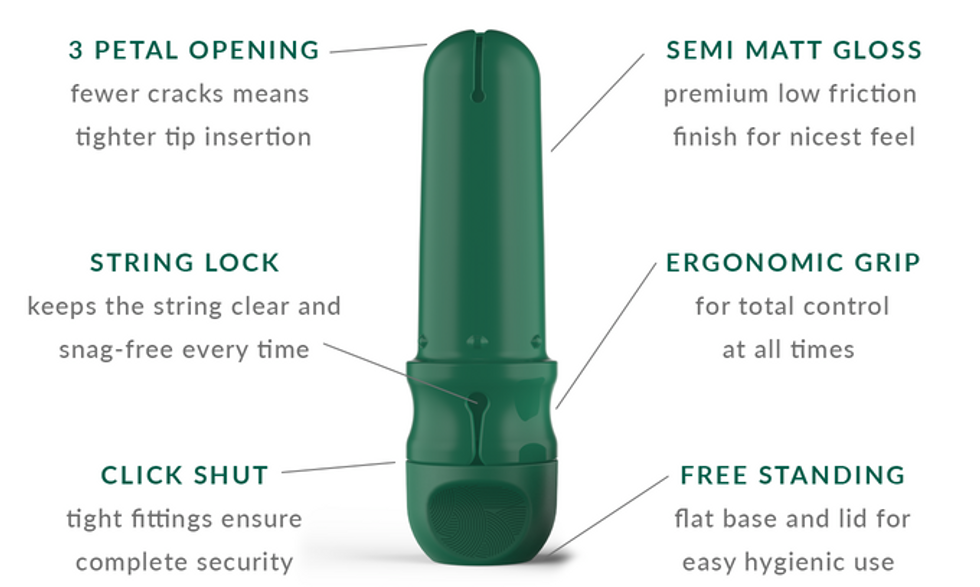 They spent a lengthy 14 months designing their current prototype, teaming up with medical engineers who helped make sure D is hygienic and comfortable. The plastic is BPA free, leak free, and built to last. It is antimicrobial. And it has a finish to ensure it is the "most comfortable applicator you'll ever use".
Sure, you might be thinking. It's comfortable, but how sanitary is it? It's incredibly clean! After inserting a tampon like normal, the D just needs to be wiped off, rinsed, and stored properly in its case afterwards. It's also heat resistant so if you feel the need to really sterilize it - your D will survive!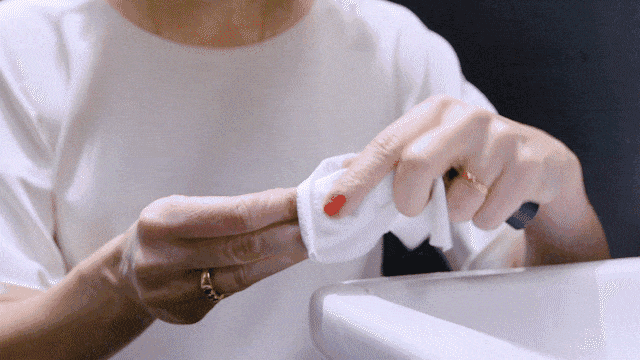 Not only does DAME have this revolutionary product idea, they also have organic tampons available. They are SO important to women's health. Did you know the FDA does not require manufacturers to disclose what ingredients and materials are used in tampons? That doesn't matter to DAME, who wants us to know their tampons are:
Bleach free
Rayon free
Pesticide free
Fragrance free
Biodegradable
100% organic
Even their packaging is compostable and resealable. (Can you hear the environment thanking you already?)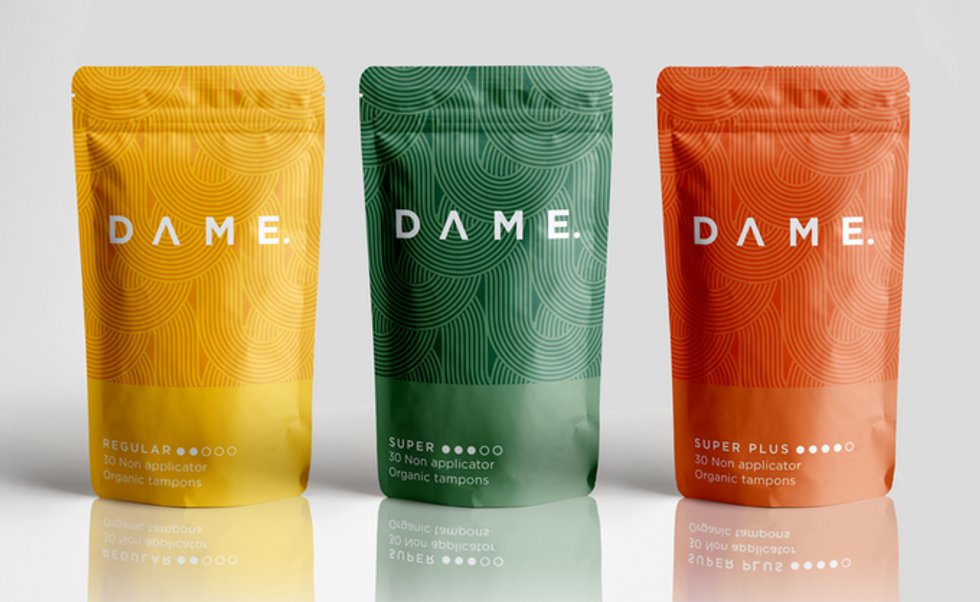 As someone who wants the environment to thrive, but also hated her run with a diva cup - the D might just be the solution to my problem. Like DAME has realized, changing someone's habits can be so difficult, so changing the product they love while keeping it familiar is brilliant.
Interested in supporting their project? Check them out on
kickstarter
and consider supporting their goal! With each supporter, we're one step closer to a future free of bloody plastic.