Sending a box of sunshine can be the perfect way to make someone's day and it is so easy! Most products can be made or bought at the dollar store. You can personalize every box as well, while still staying in theme of a sending sunshine.
For the snacker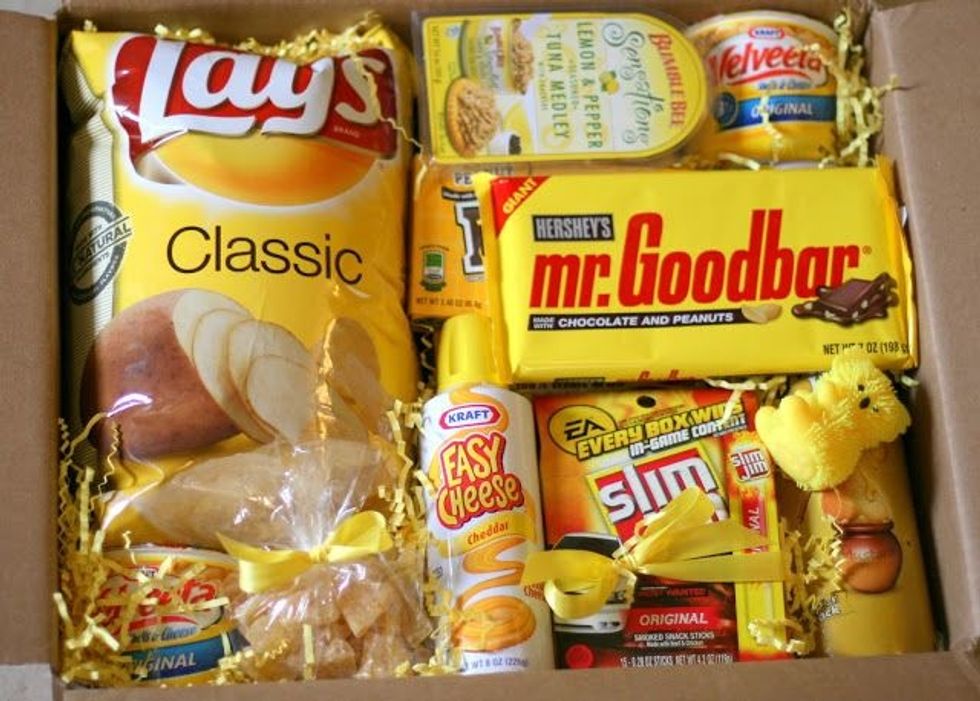 Via Pinterest Cynthia Combs
There are so many yellow packaged snacks that can be sent in the mail. You could use chips, lemonade, pop corn, candy and so much more!
The perfect chill and cozy gifts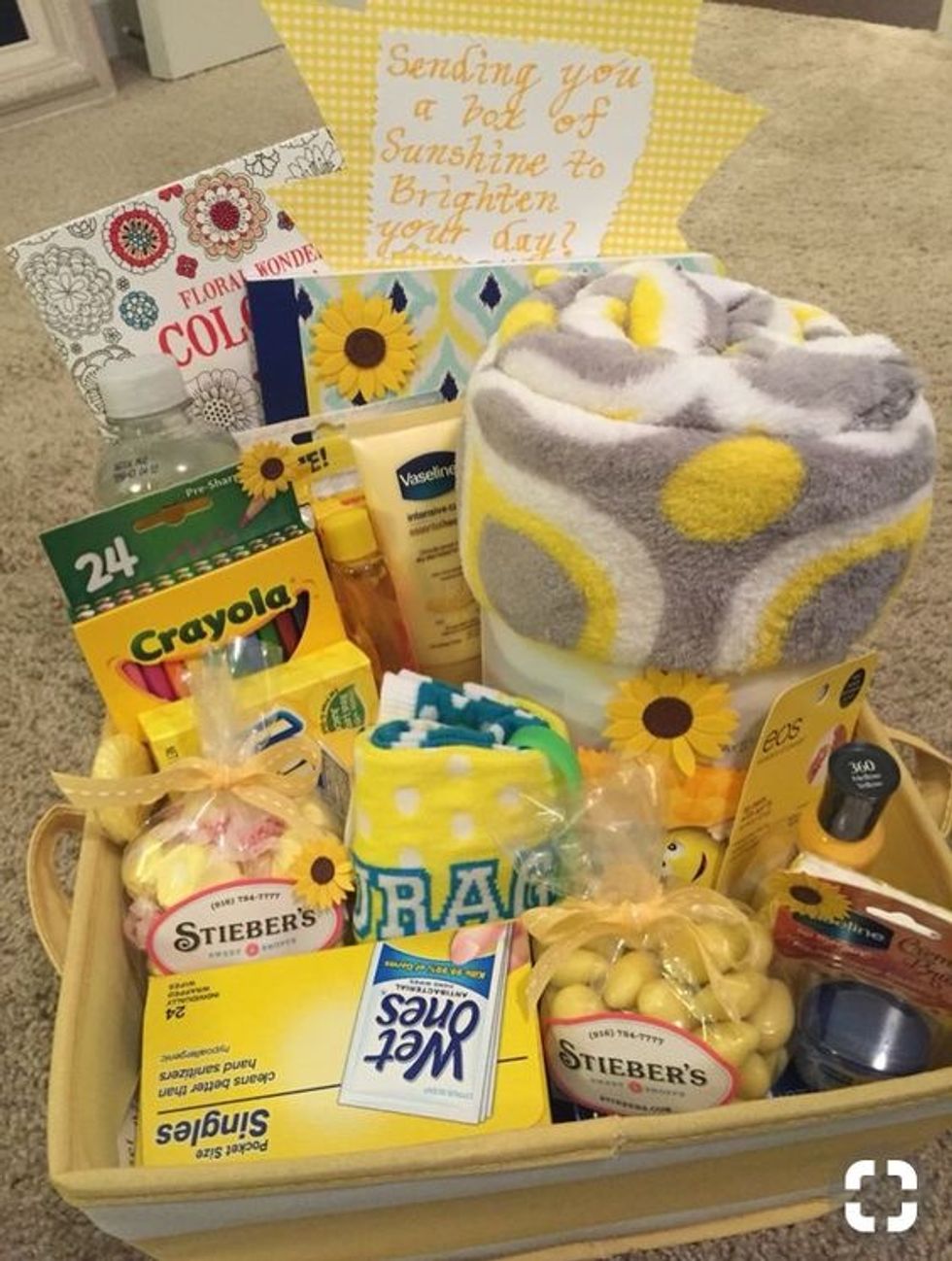 https://handmadeterri.com/diy-summer-gift-basket-ideas/
This is such a fun way to bring comfort to someone, especially in quarantine! From coloring books to wet wipes, theses items would be put to good use.
For the friend who loves surprises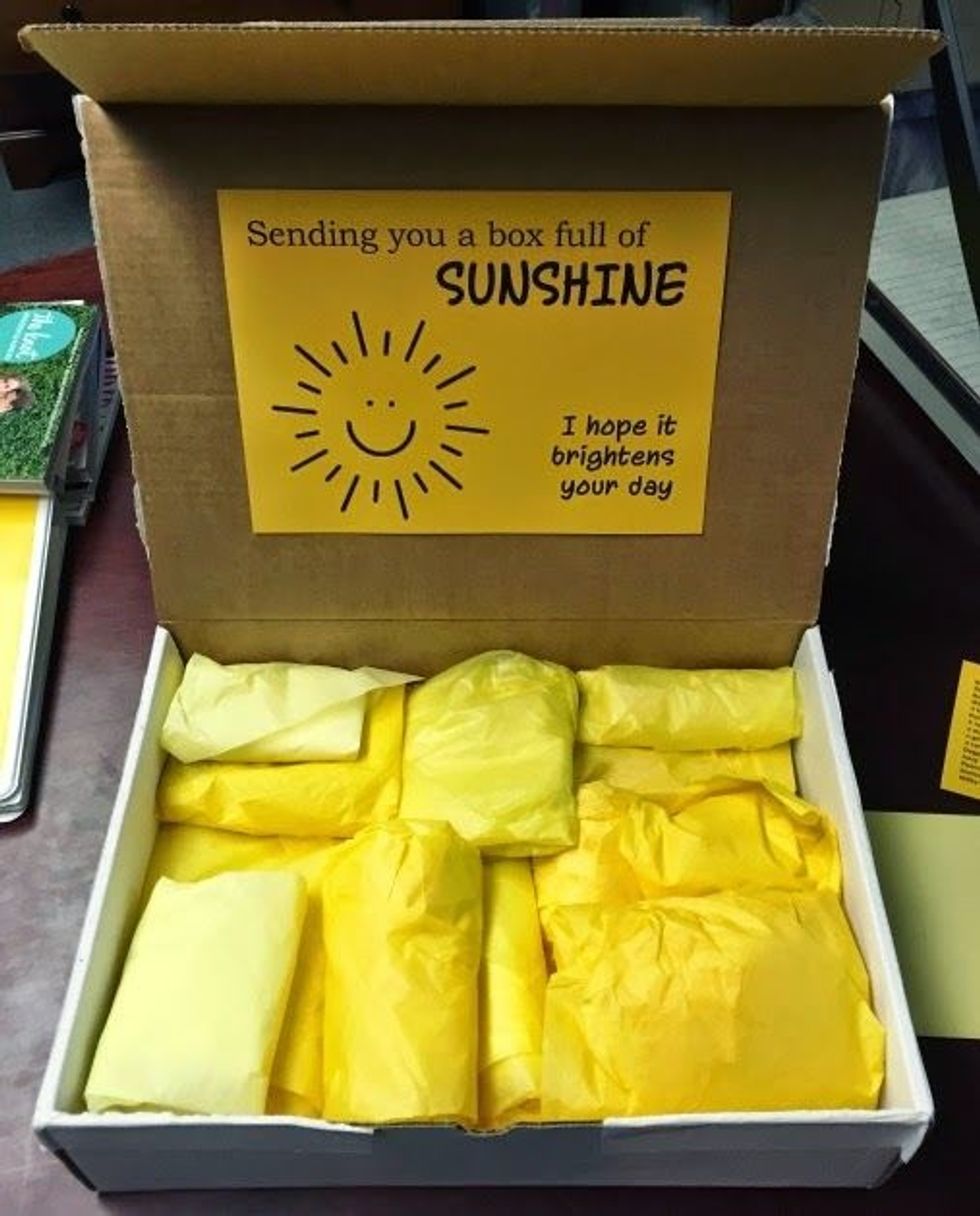 Via Pinterest Tristin Gavin
If you can't think of yellow packaged items that someone would like, wrap them in yellow paper! It stays in theme and you don't have to worry about buying things they wouldn't like.
Non food ideas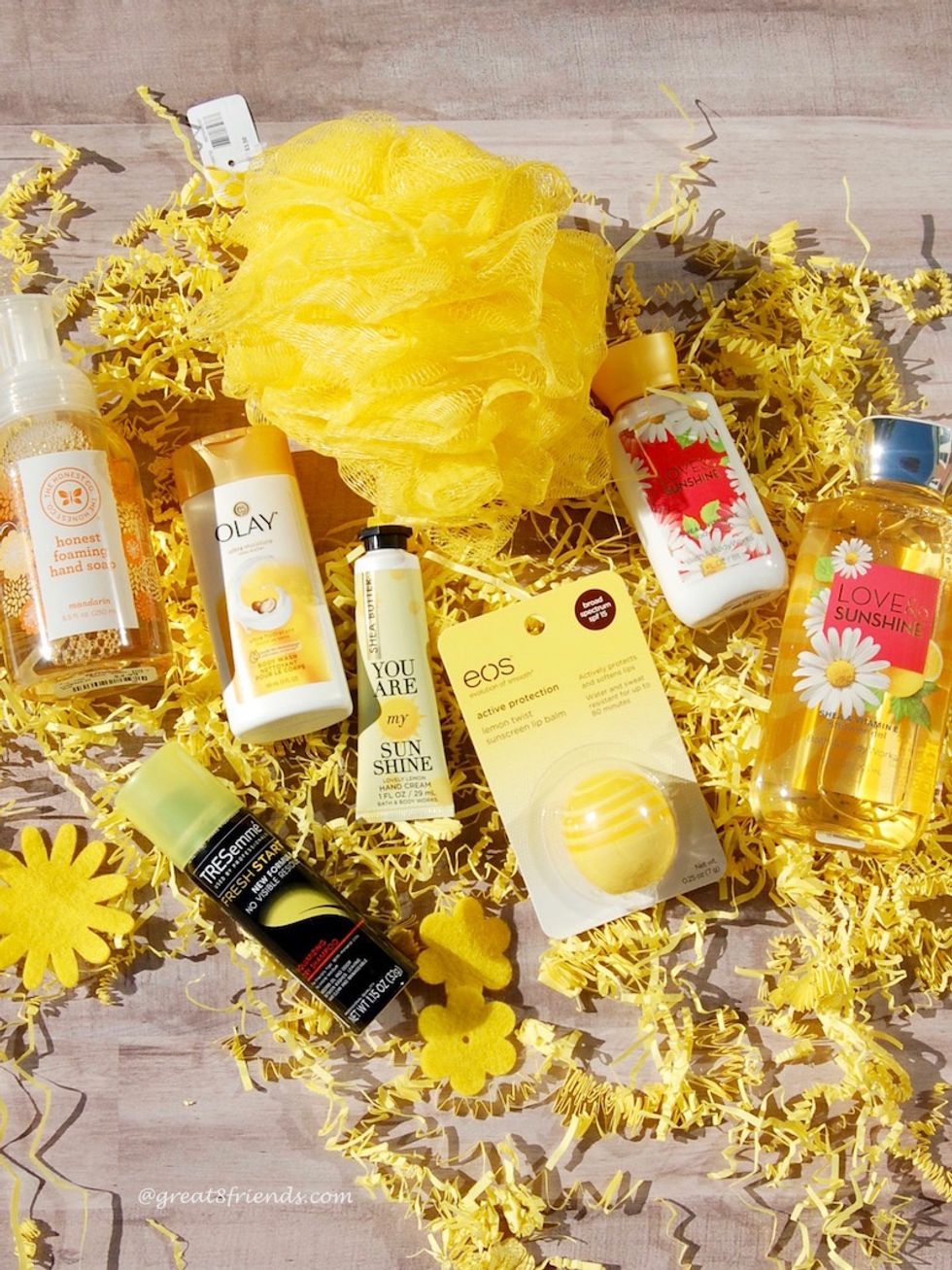 https://greateightfriends.com/a-box-of-sunshine/
There are so many alternatives other than food, that still will make people smile and use just as much.
Spa Day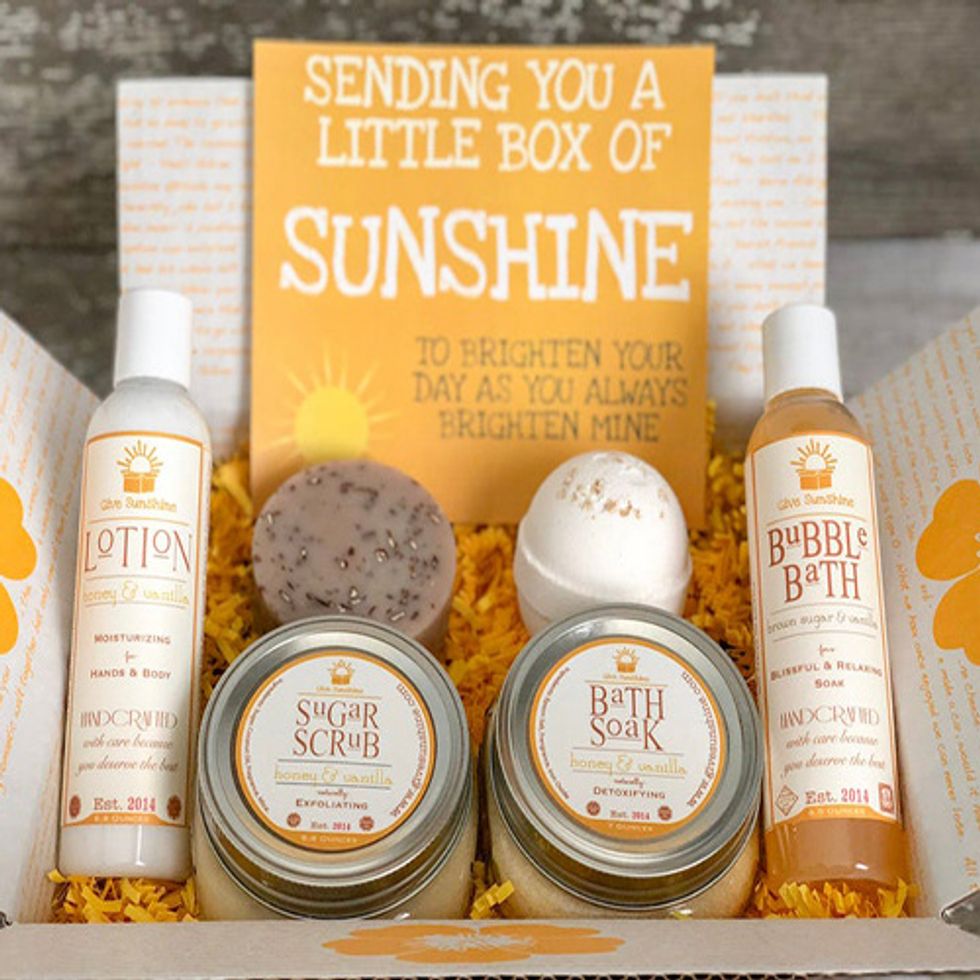 https://allgiftsconsidered.com/mothers-day-gift-ideas-hard-to-buy-for-moms/sunshine-spa-set/
This is the best box for someone who needs a relaxing spa night. There are so many great soaps, bath bombs, or body scrubs that anyone would could use when they want to unwind.