A photographer's website is like a virtual storefront. It provides prospective clients with all the information they need to hire you. It should be easy to navigate and comprehensive. Your website is one of the strongest marketing tools you have because you have complete control over its appearance and contents.
Photographer jargon can be confusing and starting a website can seem like a daunting task so today I'm here to make it simpler! I'll be discussing 6 key components / pages of a professional photography website and why they're important.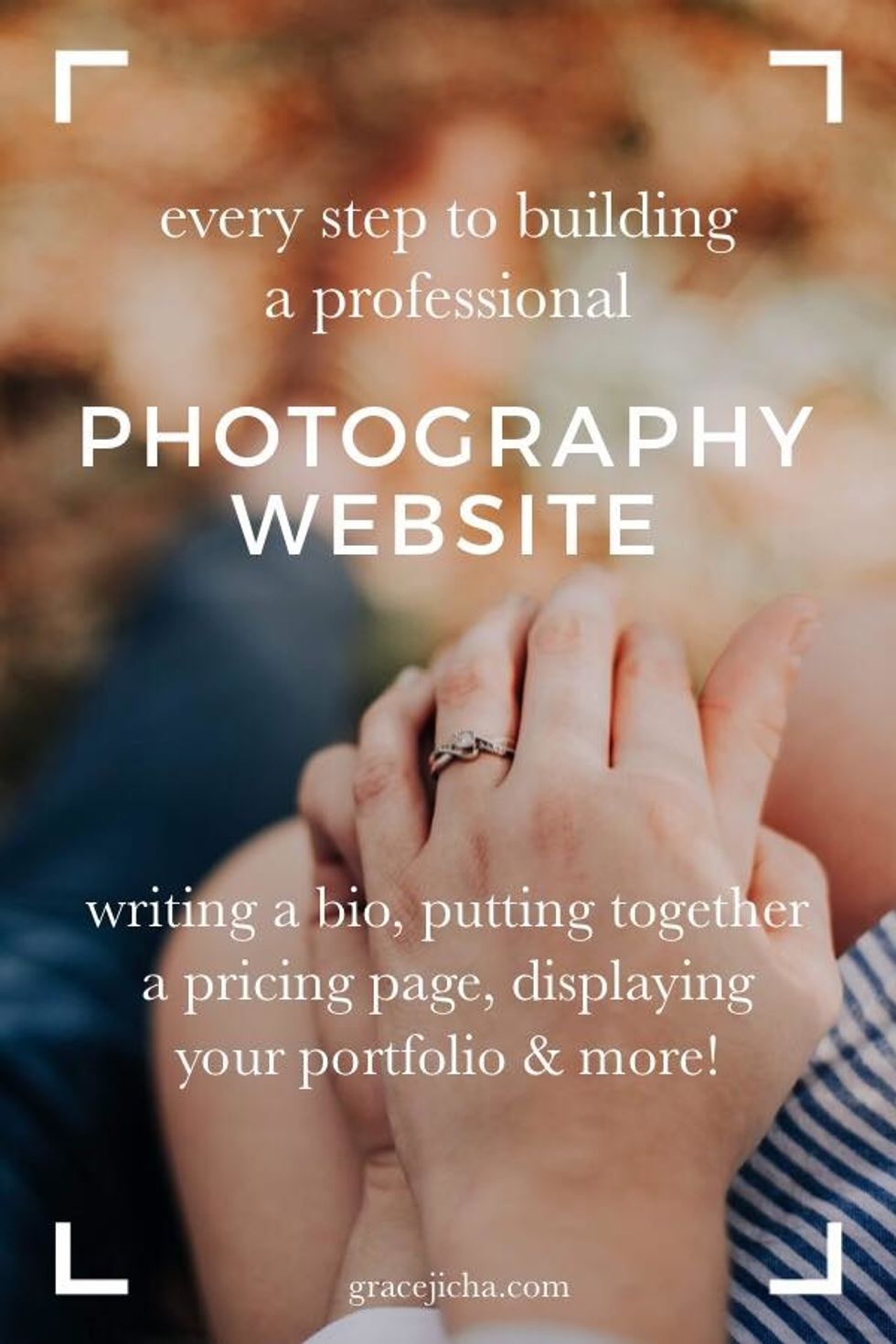 Grace Jicha Photography
So, there you have it! 6 key components of a photography website. Just remember: consistency, easy accessibility and making it all about your client!