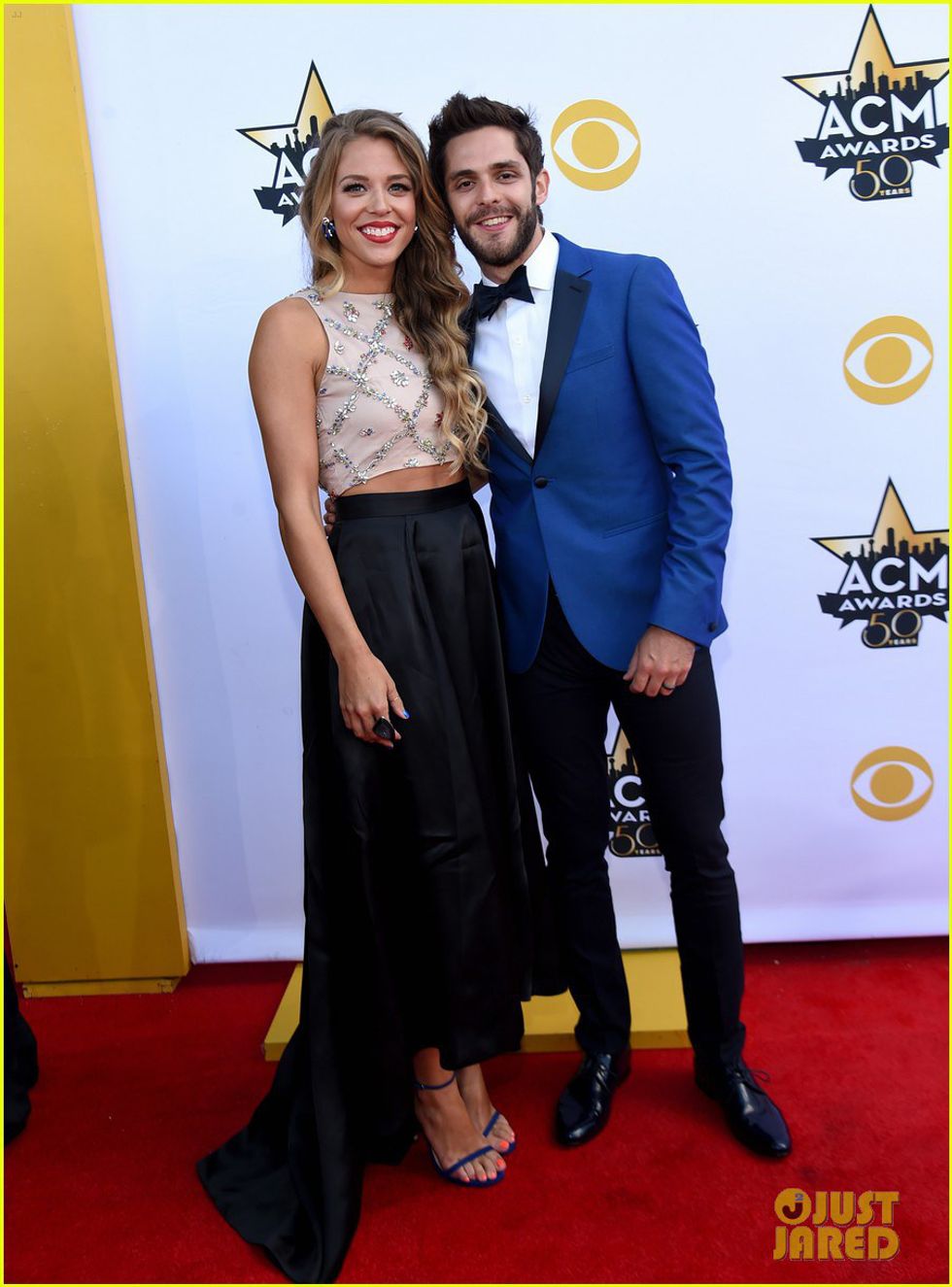 1) Thomas Rhett and Lauren Gregory
Thomas has known his now wife ever since they were in the first grade, but they began dating at age 16, right after Lauren had gotten out of a previous relationship. The couple got engaged in December of 2011 in a local restaurant in Nashville, Tennessee, where Rhett popped the question via silver Sharpie on a vine bottle and Frank Sinatra's "The Way You Look Tonight" playing in the background. Rhett and Gregory got married in October of 2012, and the rest is history.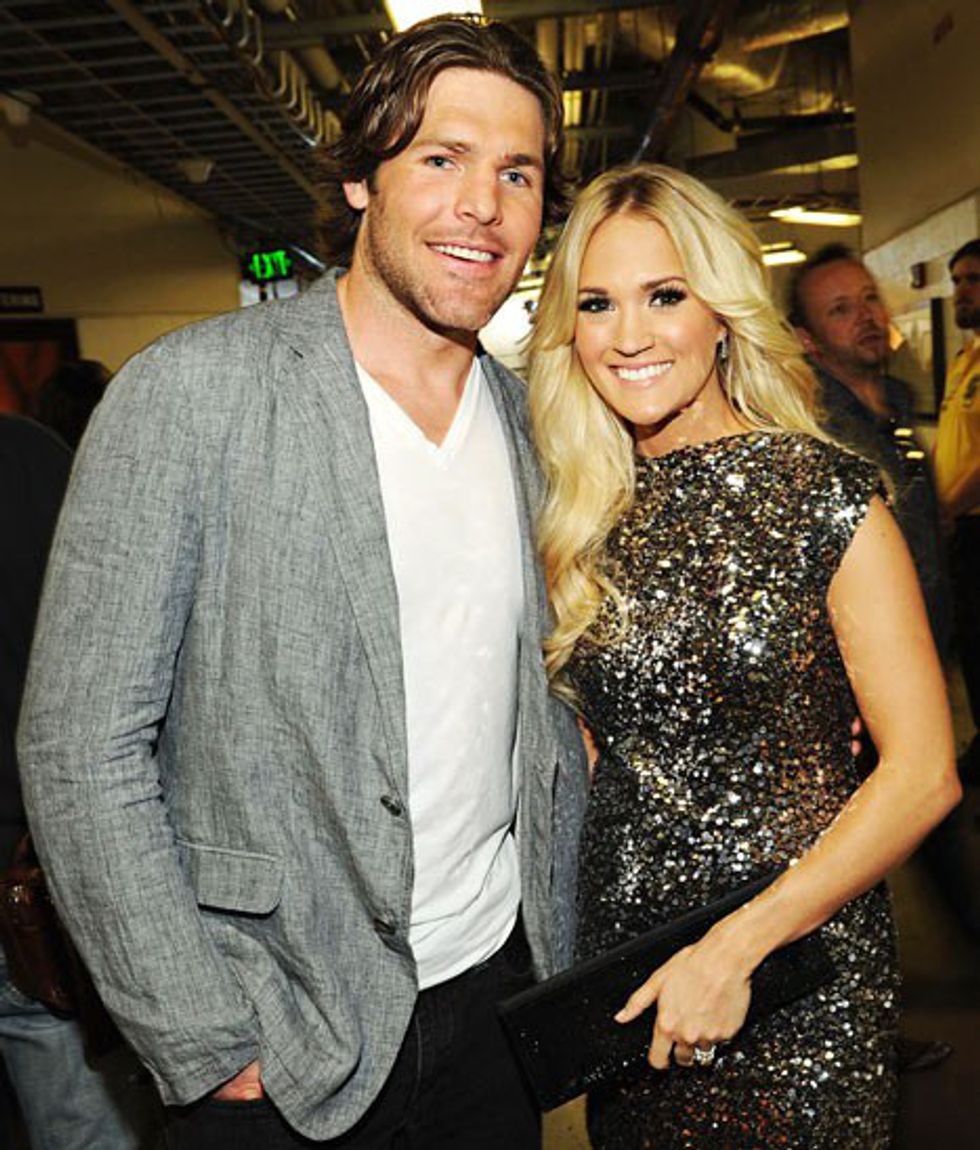 2) Carrie Underwood and Mike Fisher
Carrie Underwood and her husband, Mike Fisher, NHL player, first met back in 2008 backstage after one of her concerts because her bass player thought they should get together. Their first real date was on New Year's Eve, and their first kiss was when the ball dropped. Then, just one year later, Mike proposed to Carrie, and then the two got married in July of 2010 in Greensboro, Georgia. The couple added another family member to their family in 2015 when Carrie gave birth to their son, Isaiah.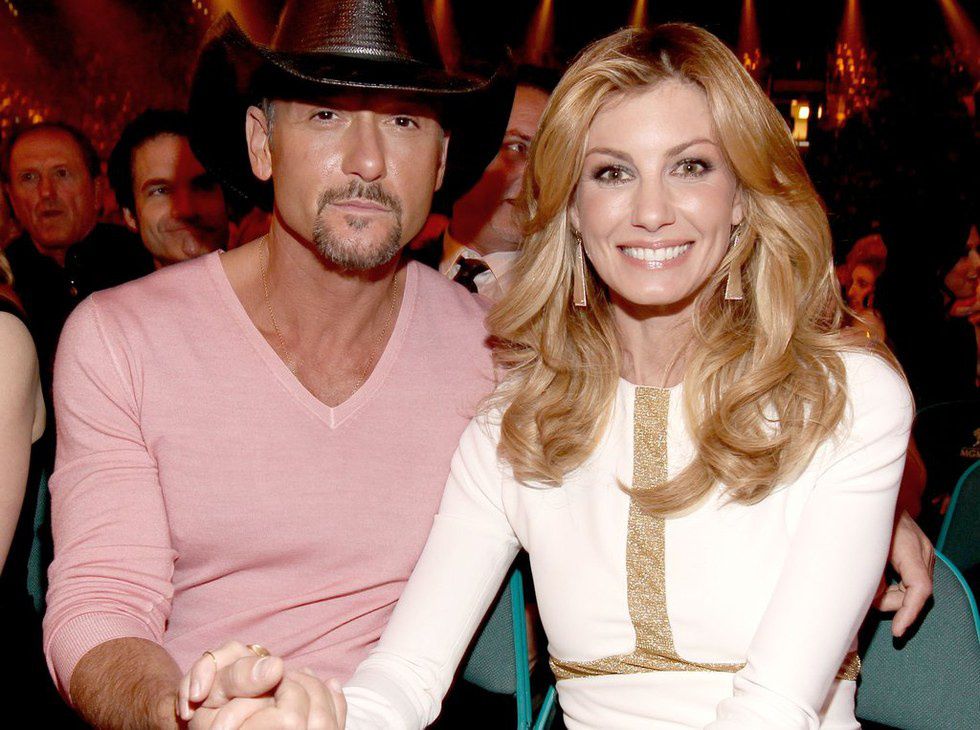 3) Tim McGraw and Faith Hill
Tim McGraw and Faith Hill first met at a radio station event in Nashville, but they didn't start talking with each other until Faith was opening for Tim McGraw's tour together in 1996, right after Faith went through a divorce, and Tim called off an engagement. The pair instantly clicked, and Tim eventually popped the question in Faith's dressing room. They got married in October of 1996. The couple has three daughters together.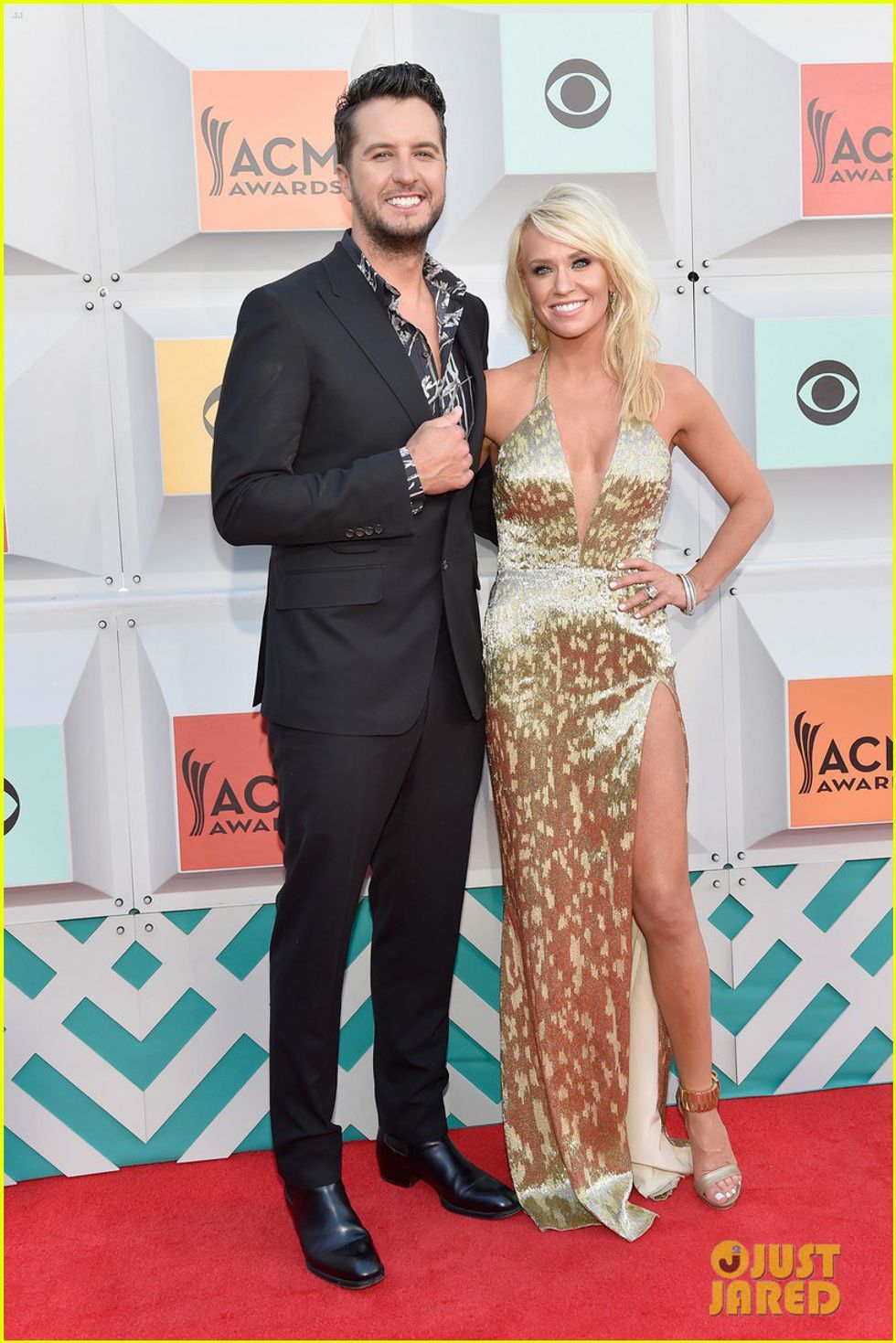 4) Luke Bryan and Caroline Boyer
When Luke Bryan was a senior at Georgia Southern University, he caught the eye of Caroline Boyer, a freshman at the time, and sparks flew. Luke admits that seeing Caroline for the first time was love at first sight. Caroline ended up kissing Luke first because Luke was scared of possibly crossing the line and making her feel uncomfortable. The couple dated on and off before marrying in 2006. They have since added two boys to their family.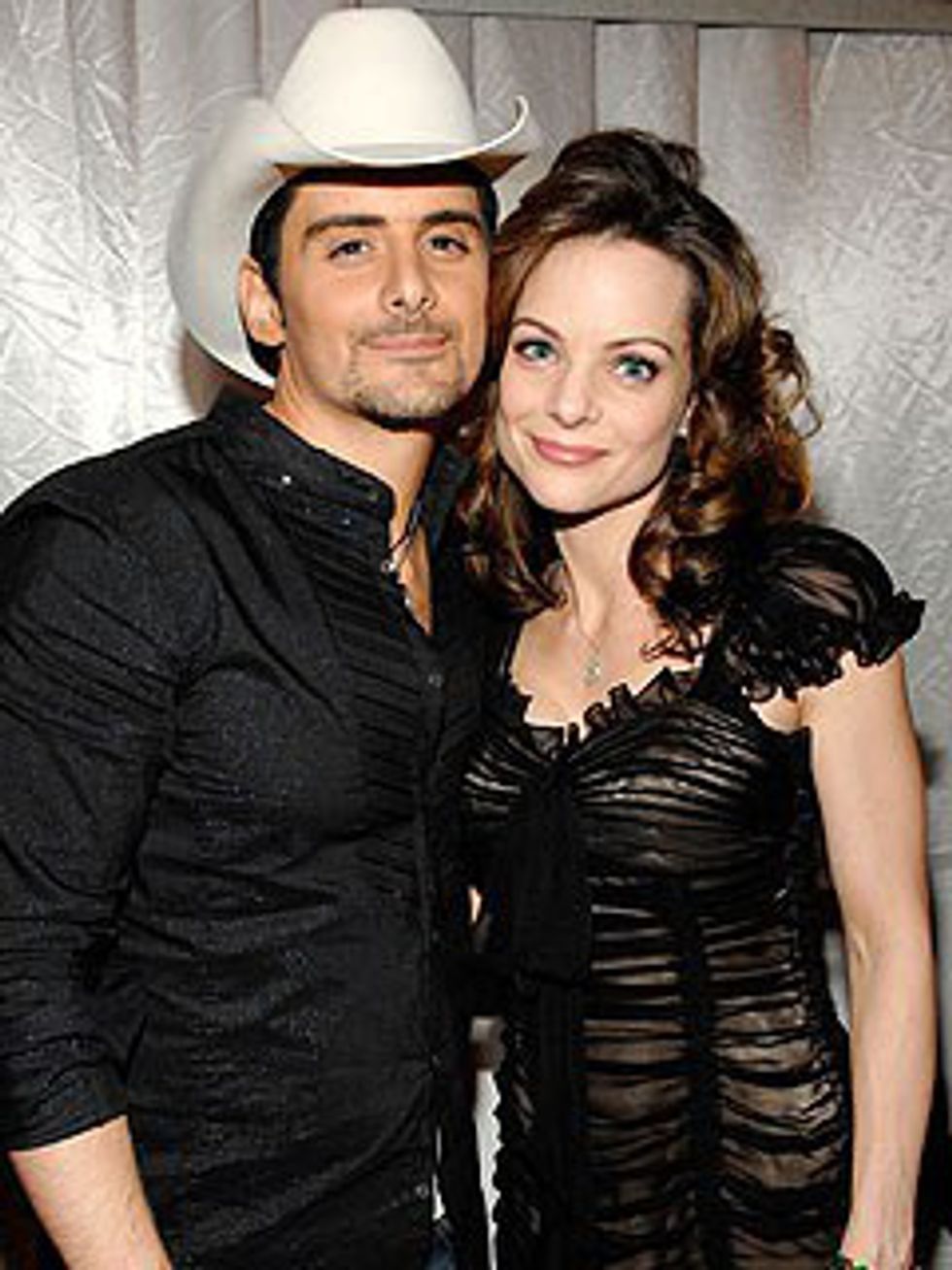 5) Brad Paisley and Kimberly Williams
Brad Paisley went to the movies as a teenager to see "Father of the Bride," and instantly began crushing on Kimberly Williams, the actress who played the daughter in the movie. With the hopes of winning her over, Brad casted Kimberly in his music video for 'I'm Gonna Miss Her.' After a couple months of talking, the couple began dating. They eventually tied the knot in December of 2003, and they have been together ever since. They now have two children together.