It's that time of year where football is taking over everyone's weekends. Whether you just go tailgating, watch the game on TV indoors, or have a season pass to all the games you're rooting for your team to win.
If you go to The University of Southern California then you don't have too much to worry about. As of right now, the Trojans are doing pretty well even though they did lose to Washington State a couple of weeks ago. They are currently ranked at #13 in the Associated Press' Top 25 Poll. The fun thing about football for fans, besides the sport itself, is that it brings so many people together especially college football. Most people feel very strongly about their college's football team even when they're no longer a student there. With no exception, some great country artists are very passionate about their college football teams!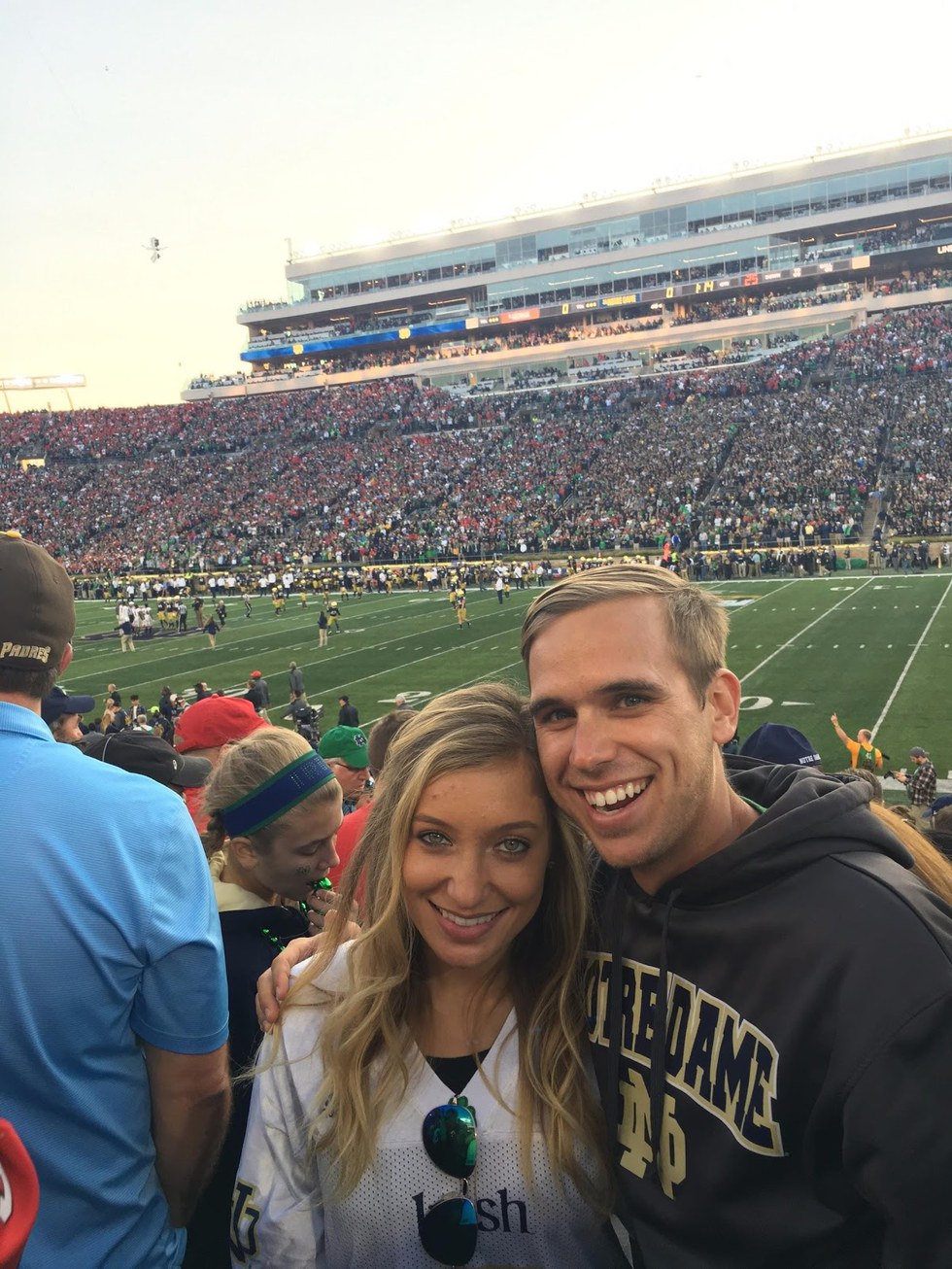 Zach Dubois, an alumnus from Notre Dame, loves looking back on his moments from Notre Dame games and the tailgates beforehand that he wrote a song about it,"I grew up in northern Indiana and graduated from the University of Notre Dame (class of 2011), so I'm a huge Notre Dame fan. Even though the football team had some rough years when I was in school, some of my best college memories were tailgating and going to the games with my friends. My song "Beer for Breakfast" was certainly inspired by those memories and wishing I could go back in time. Love thee, Notre Dame!"

I guess we'll see who proves to be triumphant in the game between USC and Notre Dame in a couple weeks Zach!
Being a Buckeye seems to become who you are at Ohio State, or at least that's the way it seemed to play out for Will Bowen, "Being a Buckeyes fan is a part of life in Ohio. No disrespect to the University of Cincinnati but it's not like the state of Michigan where it's fairly divided by Michigan and Michigan State. It's all Ohio State. We're proud, sometimes to a fault, but we love our state and our football team! ".

Many of his fellow country musicians feel similarly about being a Buckeye. While Canaan Smith didn't actually go to Ohio State he married someone that did, "OH! IO! I married into it, but now I bleed Ohio State red! You'd have a hard time finding fans more fanatical than the Buckeye Nation!".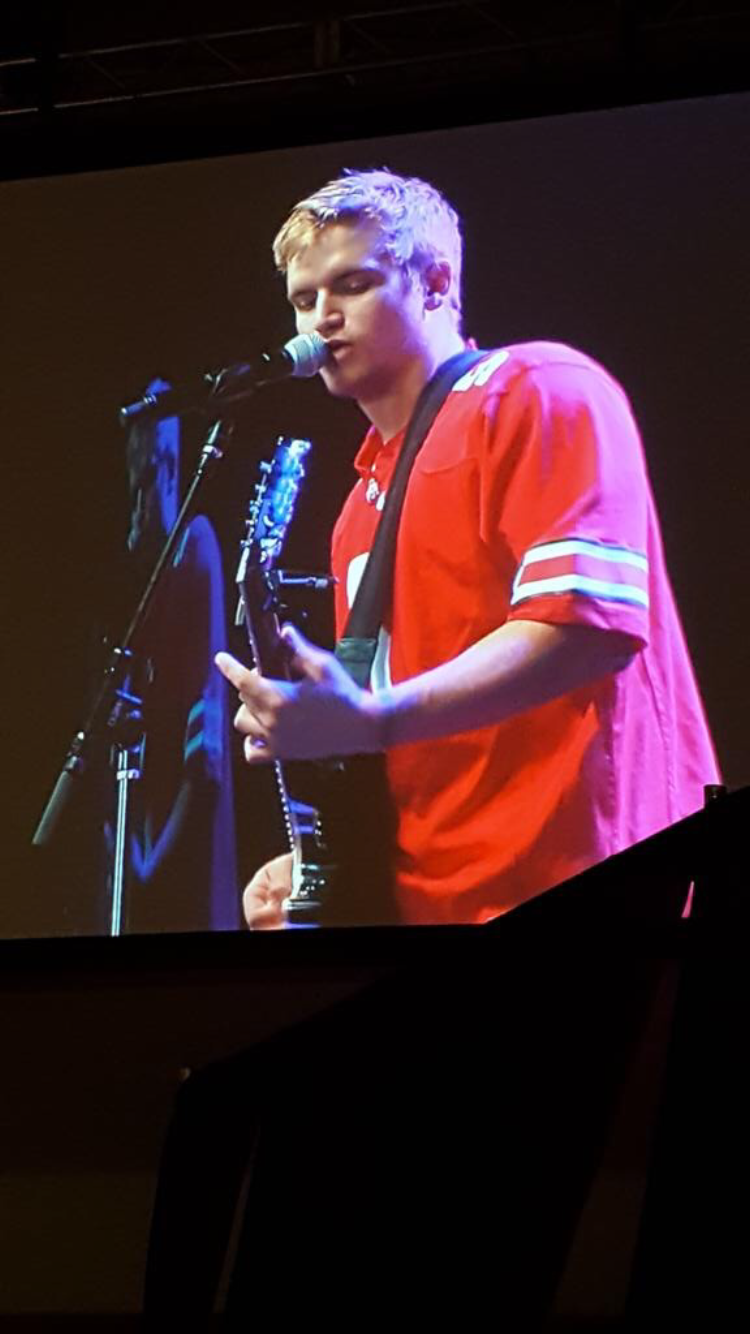 Levi Hummon, having half of his family be from Ohio, he, of course, feels no different, "'My dad's side of the family is all from Ohio. So I grew up a crazy Ohio State Buckeye fan. I love performing in that state and getting to rep my scarlet and grey. Go Bucks!".
With Alabama being ranked as #1 right now in the AP Top 25, their fans are bound to be pretty happy, and David Fanning is no exception, "I had 2 choices growing up Alabama or Auburn... I obviously chose the right one...BAMA! There's nothing better than the feeling you get when you walk into that stadium it's just amazing! ROLL TIDE!!!".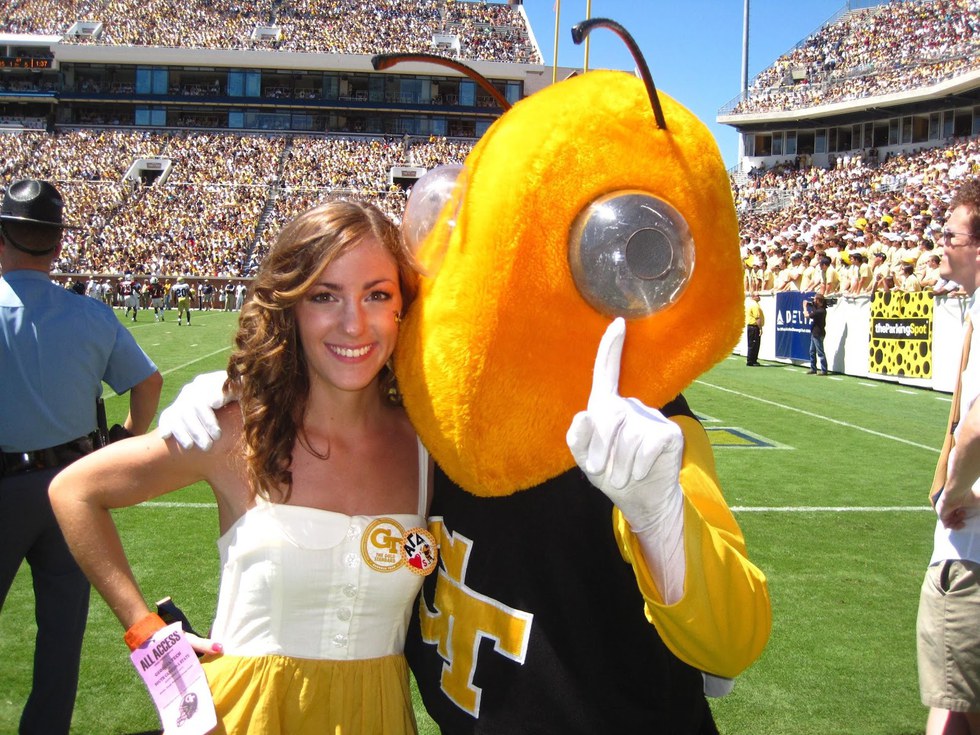 The Georgia Tech Yellow Jackets have tons of school pride that Caryn Lee Carter most definitely took part in, "I'm a Georgia Tech Yellow Jacket through and through! I grew up going to Tech games and ended up there for my undergrad degree because it felt like home. We may not always win, but we've got a ton of incredible traditions that make game day super fun! P.S. To Hell With georgia!"
The Vanderbilt Commodores have a fan base in which people who have not even gone to school there support them, such as Mary Sarah, "I would have to say my favorite college team is the Vanderbilt Commodores. I've sung the national anthem for them before and they've always been huge supporters of me! GO DORES!".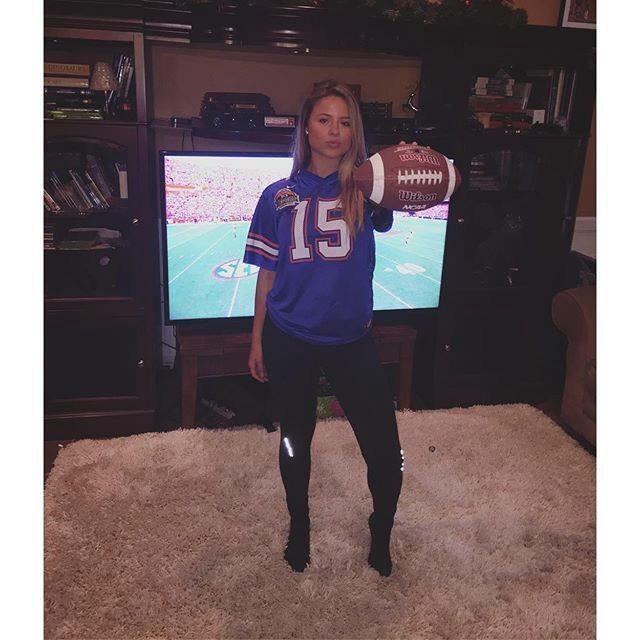 Some families have such strong connections towards a particular team, that as soon as you're born you've already become a fan of that team. That was the case for Christina Taylor, "My parents brought me into this world a Florida Gator, so it's practically in my DNA. I bleed orange and blue!!".
Football is a very big deal to many colleges. No matter what school you go to, if your school has a football team, you must go to at least one game over your college career. The energy surrounding you during a football game is that of which cannot be forgotten. A large component of that is music. Whether it's the Top 40 coming out of a speaker system or the marching band playing the fight song. It always adds a little extra to each game.
For your next game/tailgate feel free to check out all of the artists above and many songs/artists listed in the playlist below. Happy football season and Fight On!
Game Day Playlist
USC Band - "Fight On"
Caryn Lee Carter - "Single Again"
Zach DuBois - "Beer For Breakfast"
Van Morrison - "Brown Eyed Girl"
Nelly - "Shake Ya Tailfeather"
Miley Cyrus - "Malibu"
Luke Bryan - "Light It Up"
Cole Swindell - "Stay Downtown"
Carly Pearce - "Color"
Brett Eldredge - "The Long Way"
Martina McBride - "This One's For The Girls"
James Barker Band - "Lawn Chair Lazy"
The Chainsmokers - "Don't Let Me Down"
Bruno Mars - "Uptown Funk"
OutKast - "Roses"
Kip Moore - "Sunburn"
Dustin Lynch - "Party Song"
Thomas Rhett - "Drink A Little Beer"
The Reklaws - "Hometown Kids"
Ruthie Collins - "Get Drunk And Cry"
Steve Moakler - "Siddles Saloon"
Guns N' Roses - "Paradise City"
Bowen - "All I Ever Do"
Canaan Smith - "This Night Back"
David Fanning - "Ridin' To The Beat"
Josh Gracin - "Nothin' Like Us"
Ying Yang Twins - "Salt Shaker"
Journey - "Don't Stop Believin"
House of Pain - "Jump Around"
Ruthie Collins - "Get Drunk And Cry"
Bon Jovi - "You Give Love A Bad Name"
Christina Taylor - "That Girl"
Cardi B - "Bodak Yellow"
Billy Currington - "Drinkin' Town With A Football Problem"
Kenny Loggins - "Danger Zone"
DJ Khaled - "All I Do Is Win"
Meek Mill - "Litty"
Ace Hood - "Play To Win"
Schoolboy Q - "Man of the Year"
Tom Petty - "Don't Do Me Like That"
Kansa - "Carry On My Wayward Son"