As a first semester freshman, the transition into college was hard, but there was one thing I was not prepared for at all: dealing with college when you're sick. Especially now, it's finals week, everyone is stressed out, tired, and very prone to illness. Despite my hardest efforts to stay healthy (drinking lots of water, taking vitamin C supplements, washing my hands, etc.) I still managed to catch what everyone's been throwing around, and it is the worst.
Not only do I feel incapable of going to class, since my whole body aches, I just feel like sleeping all day, which means none of the work I need to get done is getting done. This would've been difficult during any other week, but it being finals week, I have more papers and quizzes and tests to complete than ever. I'm sure many college students can relate when I say: I just wanna go hooooommmmeee!!!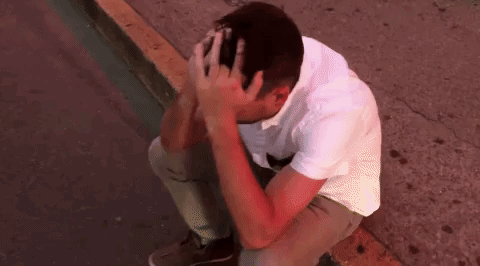 On the bright side, I also have amazing friends who are helping me out. In college, since everybody's going through the same struggle, I find that there's a greater sense of family here. A friend from my English class sent me some more Emergen-C, and one of my BFFs did a CVS run for me. So although I miss my mom's homemade soup and warm hugs, I can take comfort in knowing that there are people here who care about me and want to help me get better.

So to all my fellow sickies, a few words of reassurance: We only have about a week left to go, we can totally do this!! A few exams and papers got nothin' on us, we're tough and smart and capable!! If you need to take a sick day, please do. Nothing is more important than your health and well being, not even grades. Take some medicine, sleep it off, and get stronger tomorrow! Make sure to drink lots of water, and try to eat something, even if it is just dining hall grilled cheese (Linkins Dining Center, I'm lookin' at you!) Persevere for a few more days, and we'll all be back home, chilling on the couch, and getting yelled at by our parents to do our laundry in no time.
Sending you all love and positive vibes for this finals season!