College is not easy and isn't as glamorous as depicted in television and movies. There aren't parties every weekend, people will do the walk of shame, and you will get so stressed out by all of your assignments that all-nighters will become like second nature to you. Coffee and Red Bull will run through your veins. What better way to describe college than to use my favorite show, "Grey's Anatomy," where they show interns who just worked a 48-hour shift walking out of the hospital looking better than when they walked in with their hair done up and their makeup on? That is false advertising of a medical internship and here is how that relates to college.
1. The look you make when your teacher asks if everyone understands and you don't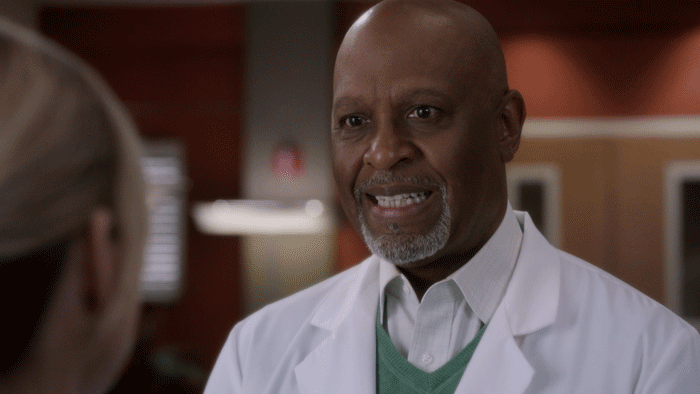 Let's be honest: we all have that one class where the teacher talks so fast about a topic that by the time your brain digests it she's already moved on to something else. Calculus, anyone?
2. When the professor asks you a question and you sound like a stuttering fool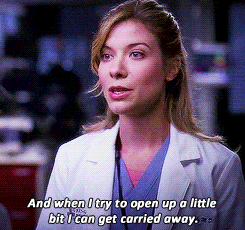 There are moments where you don't quite know the answer but if you talk long enough you may stumble upon it or sound like less of an idiot.
3. Getting a bad grade in a class for your major and second-guessing your choice of career path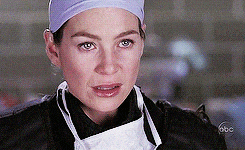 A C doesn't seem too bad in Beginner's Art unless you're an Art major, no that bad grades are to be taken lightly. We're all aiming for As, right?
4. When you see a cute guy in the dining hall and you look like a hot mess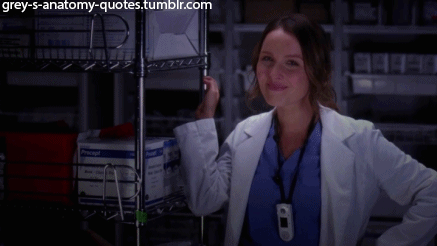 Nothing's worse than going to grab brunch with your friends in sweatpants and no make-up until you spot your crush and feel completely stupid. Seconds for dessert, anyone?
5. When you have three exams in one day and think your professors are out to get you
The only thing worse than studying for one test is having to study for more than one and it's always the classes required for your major. Chemistry and Physics can have a field day.
6. Hearing someone make a dumb comment in class

Have you ever wanted to slap someone sitting across the room for saying something irrelevant and stupid? No? Just me? Okay. It always seems to be right before a big exam, too. Just my luck.
7. When your phone is dying during your late class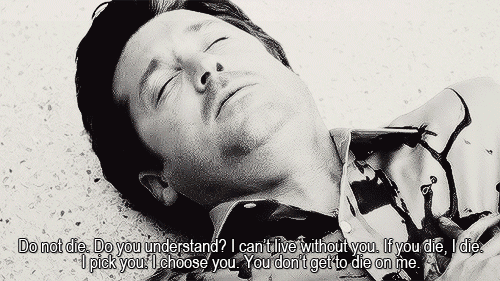 Late-night classes are undesirable to any college student but sometimes they are unavoidable. The only thing to keep you company during three hours of lecture is your phone, but you always conveniently forget to charge it before and there are no wall outlets near your desk. Sigh.
8. Acing an exam you didn't study for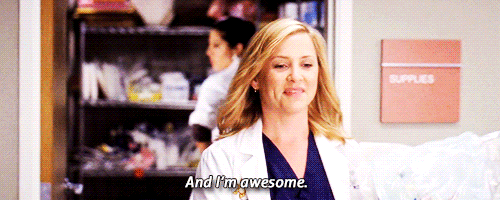 Admit it because we've all done it––walked into class on Monday morning after a long weekend to see an exam on the front desk. Sometimes the weekend flies by and you push off the studying or didn't write it down, but there is no better feeling than doing great on an exam you didn't study for.
9. When the professor calls on you and you weren't paying attention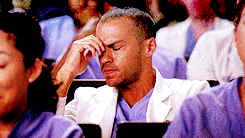 The amount of times this has happened to me is no longer countable on my hands. Teachers must have a sixth sense for knowing when a student isn't paying attention and calling on them. Sometimes you just daydream.
10. Walking to your 8 am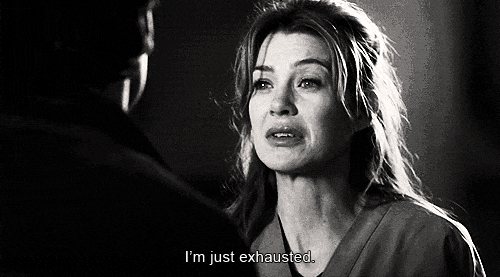 Oh, the dreaded 8 am class that you somehow got stuck with freshman year, sophomore year and junior year. Grab an extra-large coffee with an espresso shot and face the class with confidence. Or sleep. It's your choice.
11. Explaining your less-than-stellar grades to your family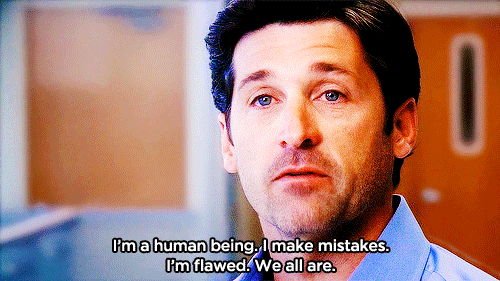 There's that one grade that will haunt you for the rest of your college career. Nothing's worse for building your self confidence than taking a class three times and still not passing, so gear up and face your family with pride and maybe slide over that grade. It's not like they have an eagle eye on you. Or do they?
12. Talking to your classmates after the hardest test of the semester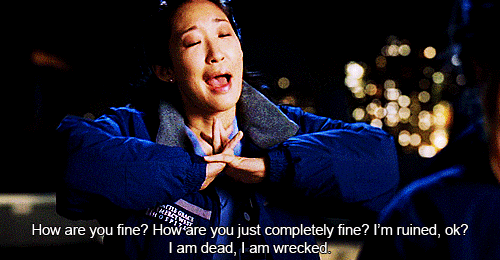 Physics, Calculus, Microbiology––pretty much every math and science course will have a hard test and nitpicking it after the fact can lower your confidence, so here's a tip: don't do it. The test kicked everyone's butt so just be quiet and move on. If the test was meant to be easy, they wouldn't call it a college course.
13. That feeling you get midway through the semester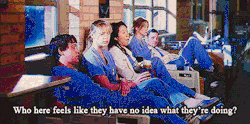 The week before break, better known as hell week, makes everyone stressed because the last thing on the mind is tests and classes. Teachers cram in everything they can because they know that you aren't going to be doing any work while on break and they know that you'll forget everything except your flight plans and what drinks you'll be having on the beach.
14. That feeling during finals week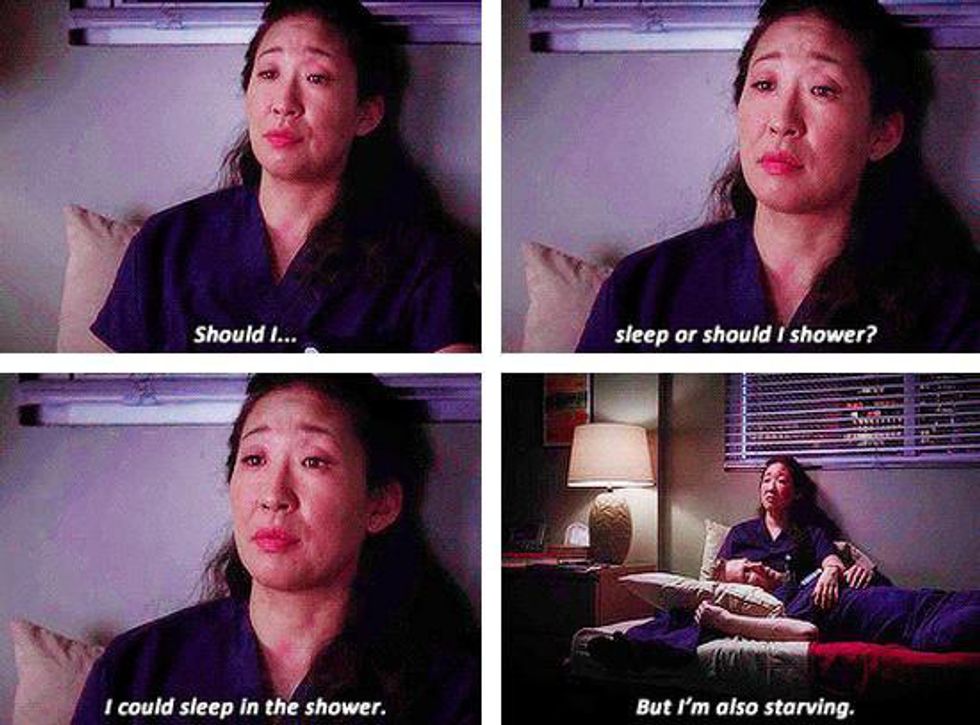 The ultimate dilemma: when you don't know whether to eat, sleep, or shower, or what order to do these in.
15. When you just need coffee, coffee, and more coffee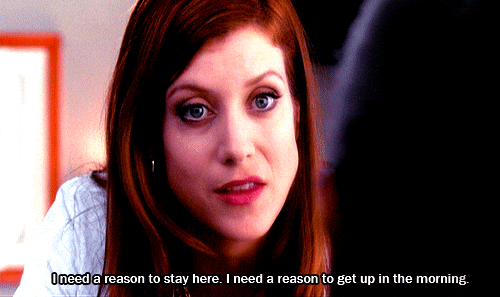 No matter if you just pulled your first all nighter or your fourth for the week coffee is in high demand and required if you plan on going to class or functioning.
16. When you see all your friends go on dates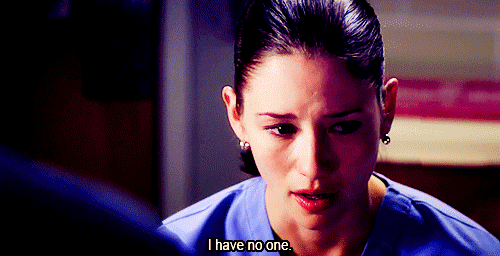 Being single doesn't last for long, I think, but think of all the money you're saving by not going out and how much more time you have to study (or sleep).
17. Talking to your friend after her breakup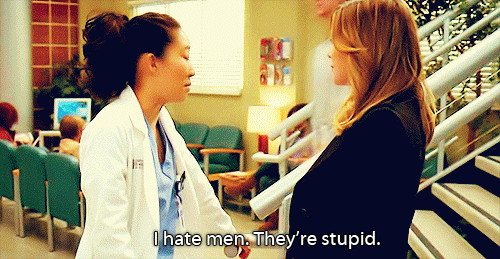 No matter the length of the relationship or how deep it went, there is one consensus after a brutal break up: all men are stupid. (Just kidding!)
18. When you're dragged to an event that you didn't want to go to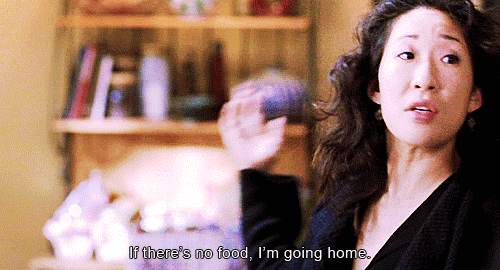 It's Friday night and you have a date––with your bed and Netflix. but your friends have other plans and invited you. There better be food or I won't be happy.
19. The one person who won't stop complaining about her classes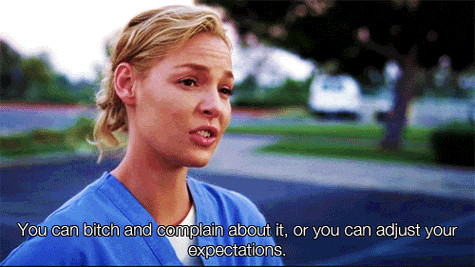 We get it, your classes are hard/easy/boring/political/etc. We don't really care.
20. When you find your best friend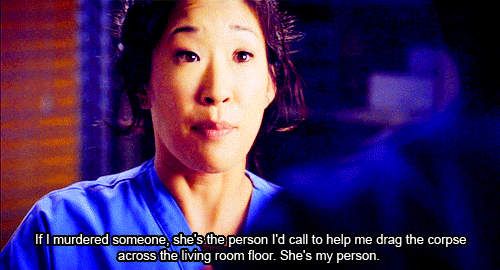 Whether it's freshman year or senior year, you will find your person and good luck to you when you do.
21. When you leave for the end of the year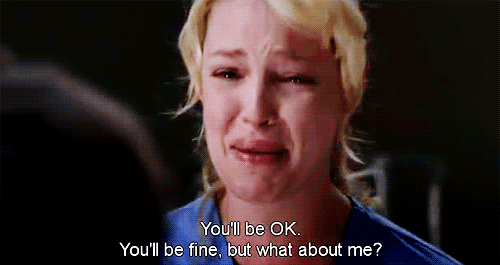 Realizing that you'll be leaving all your friends to go back home and either work or watch Netflix all day is the worst.
22. Realizing that you are now an adult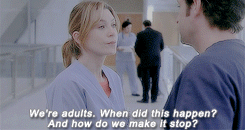 As Elis Grey said, "The carousel never stops turning."
23. Finals week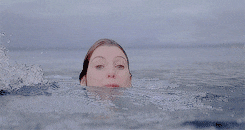 I feel like I'm drowning in shark-infested waters.
24. When It's Sunday night and you realize you have homework due Monday morning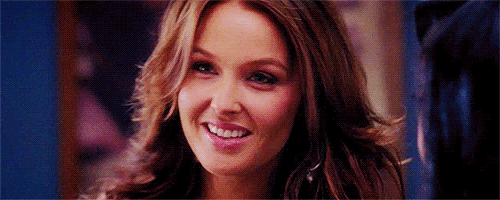 Nothing kills the great mood of the weekend more than remembering that homework is due Monday morning. The better question is: Do I do the homework?
25. When you realize it's Friday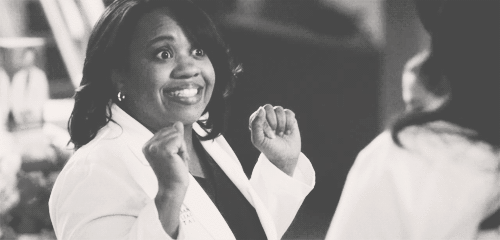 Or Thursday. TGIT. "Grey's Anatomy" is all new and the big question is: Who's gonna die tonight?
26. That feeling when you're asked a question in class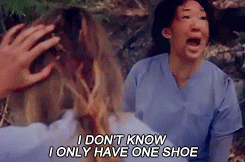 One of the finest moments for Dr. Yang perfectly describes what's happening in my head when I'm asked a question in class. Anyone else?