Who said growing up means forgetting your childhood completely?
I have always been one to say that our childhood is our most important development period. We learn valuable life lessons from not just our family and friends, but also from our TV shows, toys, even old chapter books. I sure as hell don't see myself ever forgetting my childhood as I grow older. Almost 21, I feel as though I've taken more inspiration from my younger days to showcase my true personality in the world I want to live in.
You may see me as the stereotypically fat, pro wrestling fan who eats cheeseburgers all the time, but it's a work in progress.

It's a high hill to climb, especially when it comes to commitment. I give up easily (I'm surprised I've gotten this far with writing this), but I know one person who has inspired me to give it 110%: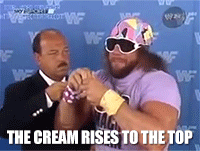 "Macho Man" Randy Savage was the earliest memory of pro wrestling I ever had when he showed up in Spider-Man with Tobey Maguire. His energy in the ring and on the microphone made me a fan years later, so whenever Randy Savage comes on the screen, I remember the scene in which he has Peter Parker for "three minutes of playtime."
A huge part of my childhood was knowing the difference between adults and children. Adults provided children with love, care, and support while children learned lessons about morality and respect.
And toys. Holy sh*t, the toys.
Let's be honest: toys were what we remember the most, right? Action figures, dolls, Hot Wheels, Tech Decks, and so much more. My favorites were Power Rangers, WWE action figures, and Lego. Wait, they still are. Sad, I know, don't remind me, dad. That's the thing I don't think parents get: they might throw them out or bash our hobbies later on, but the memories don't fade. We grow so attached to these toys because they entertained us in a way that we never really forget. I have countless flashbacks of tossing a Rey Mysterio figure off my bedpost onto a few other figures or building an entire Lego fort from scratch or the time I decided to declare war on the kids in the neighborhood by buying an arsenal of Nerf guns. That's what I remember the most.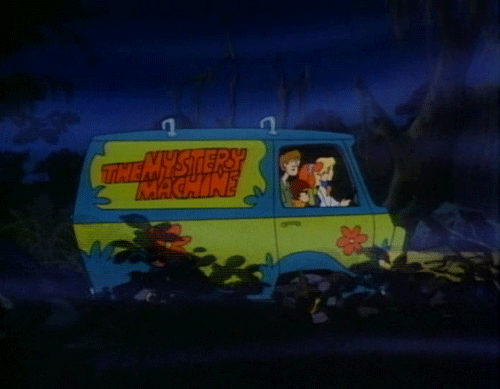 Ah, the OG Scooby-Doo series from the 1970s. That show was my favorite when Cartoon Network would air them or my local Blockbuster had VHS copies of special episodes from the old series. "Scooby-Doo and the Ghoul School" is probably the best animated movie ever made, don't @ me. Scooby-Doo holds a special place in my heart because of the easily-scared dog's charm in the show. He showed me that you can overcome something you fear, and I think that's very important for younger kids to understand. I can also lowkey do a Scoob impression that can easily replace Frank Welker once he retires.
The biggest thing from my childhood I'll remember will be my family's trials and tribulations.
Imagine the house you grew up in, the one your dad built with his hands, had an eviction sign thrown on it; those same toys being thrown into packing boxes as your mom tries to console you with "everything's going to be alright." Imagine living in a hotel for a month with no connection to other kids in middle school because they have homes and you don't. Imagine the joy on your family's faces when you find a new home and can finally stop ordering room service.
That's the toughest thing I'll remember. Forget falling down and getting a boo-boo, that entire ordeal hurt. Physically, emotionally, even spiritually.
My childhood died the day my family went through that hell.
But I never gave up, and I know that's the best part: memories can help heal the wounds as you begin anew. I can build a Lego project and remember all the times I walked into the Lego store in Natick. Hell, I can't even watch an old cartoon without remembering the time I had a Scooby-Doo themed birthday party.
I can't relive my childhood, I can only remember it. That's what truly matters.
The first song I remember singing from my favorite soul group.