Who doesn't love a BIG chicken biscuit, home fries, and bottomless mimosas?? If you live in Charleston, you know it's the hot spot for brunch! Whether you just want a good meal, a good insta picture, or both, here are 5 brunch spots you have to try!
Poogans Porch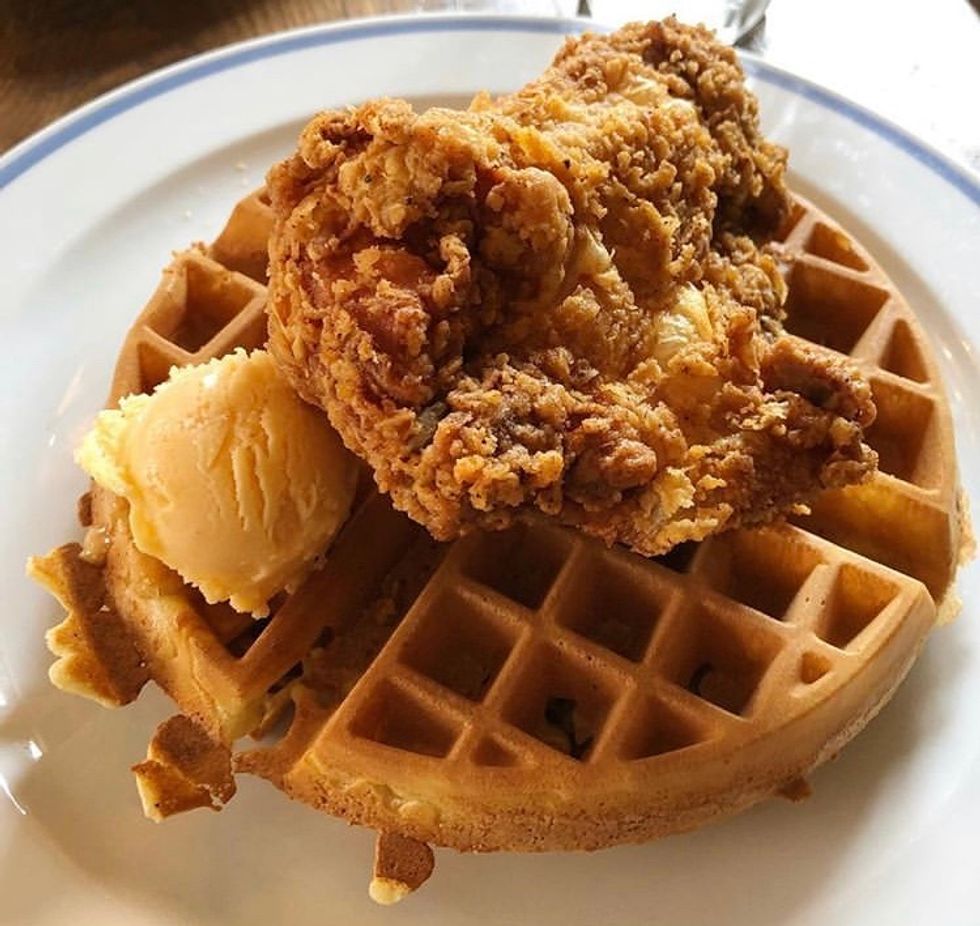 Lindsey Ramsey
Tucked away on Queen Street is a beautifully restored Victorian house that serves brunch and dinner daily. By far the best Chicken & Waffles I've ever had! But, if you're not a fan of that, then I highly recommend the Down Home Breakfast. The service is always amazing and you get fresh biscuits while you wait for your food!
Millers All Day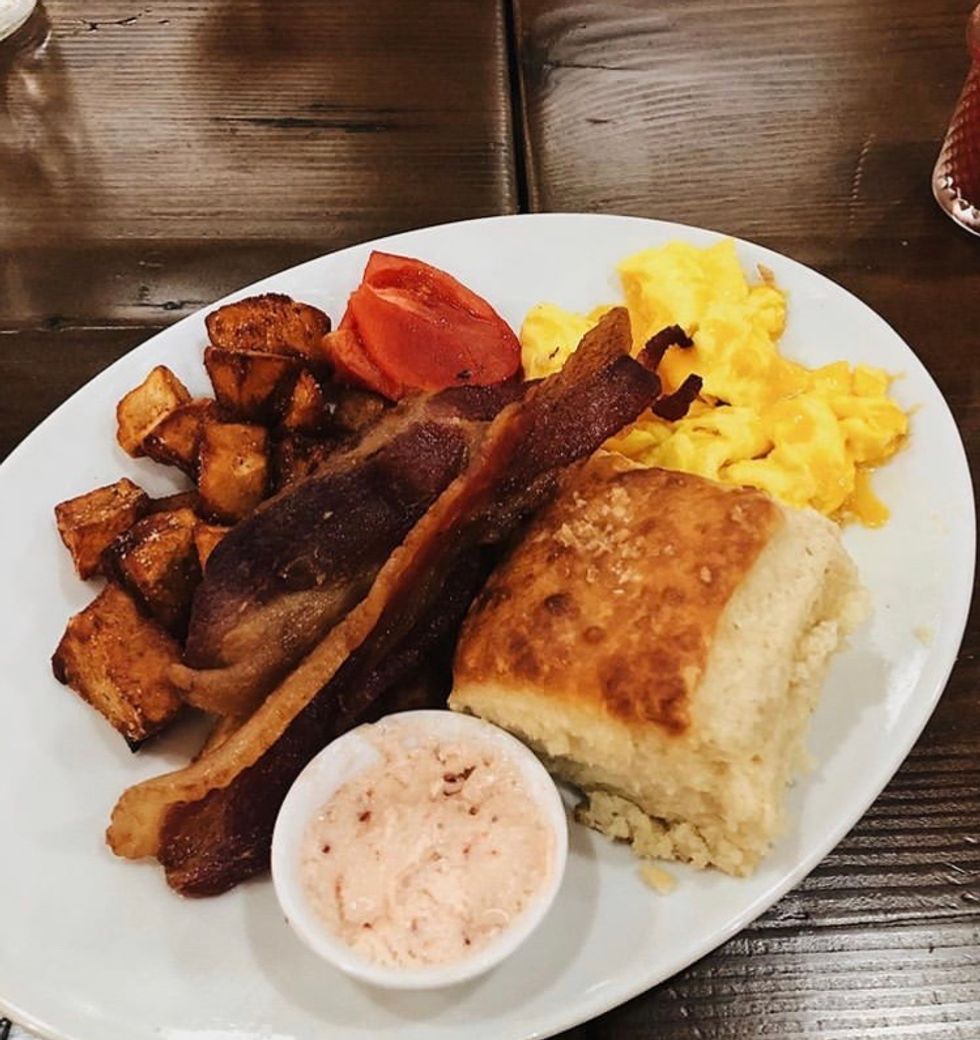 Lindsey Ramsey
Located on lower King Street, Millers All Day server's breakfast ALL day. The restaurant opened in 2018 and it's been busy ever since. I HIGHLY recommend you check this place out! I always get the Millers Plate, which has two eggs, bacon, home fries, and a biscuit.
Toast!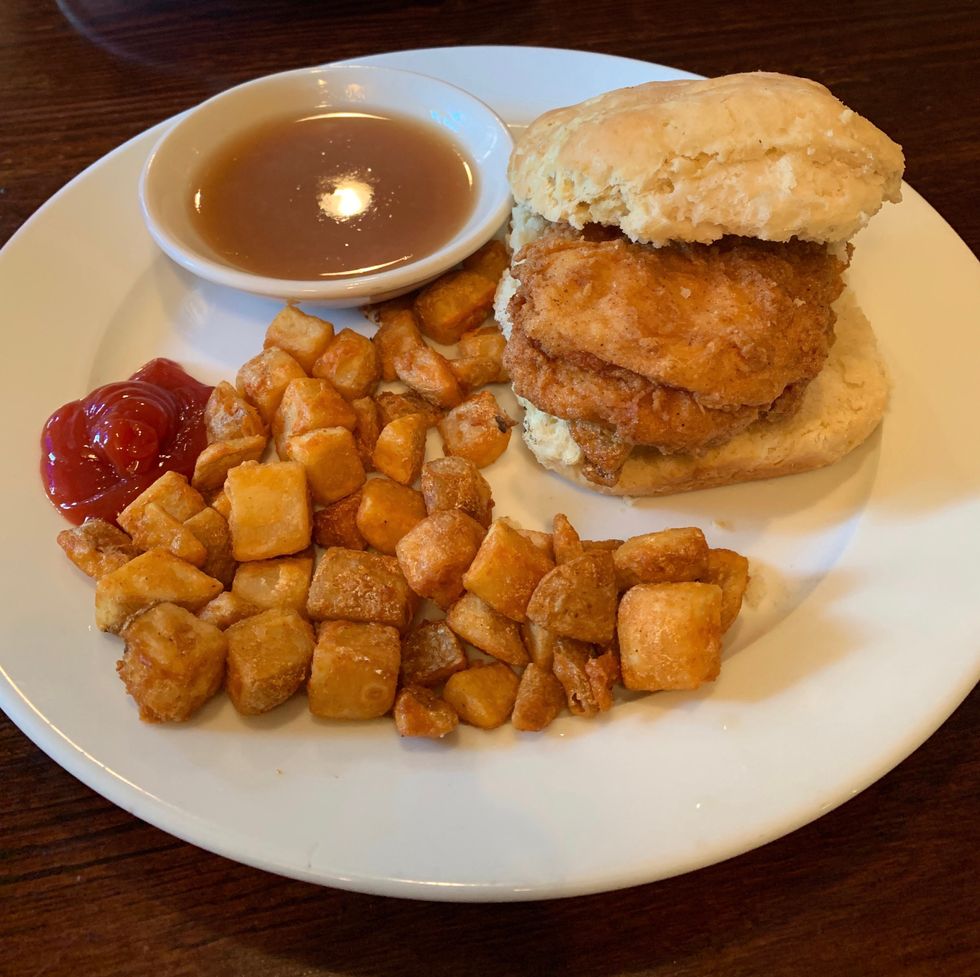 Emily Christian
Now I've only been here once, but it was SOOO good! It's located at the corner of Horlbeck Aly and Meeting Street and is always popping! When I went I got the chicken biscuit with home fries, and let me tell you I was blown away. It comes with a sweet tea glaze to dip the chicken in AND the biscuit is HUGE!
Caviar and Bananas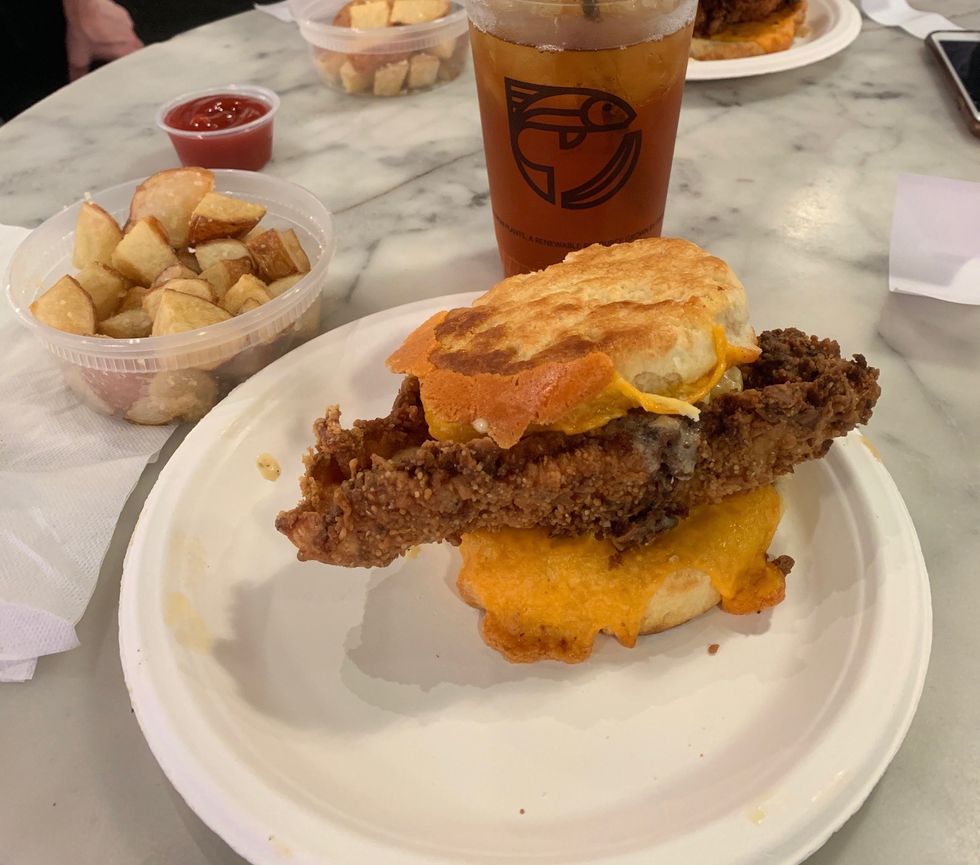 Emily Christian
Located right in the heart of College of Charleston's campus is every college students favorite restaurant. They serve anything and everything. Before class every morning my friend and I get a bagel, but on the weekends we get brunch. Now their brunch menu has all sorts of things, but we always get a chicken biscuit and potatoes. No joke, their chicken biscuit is the size of your face!
Callie's Hot Little Biscuit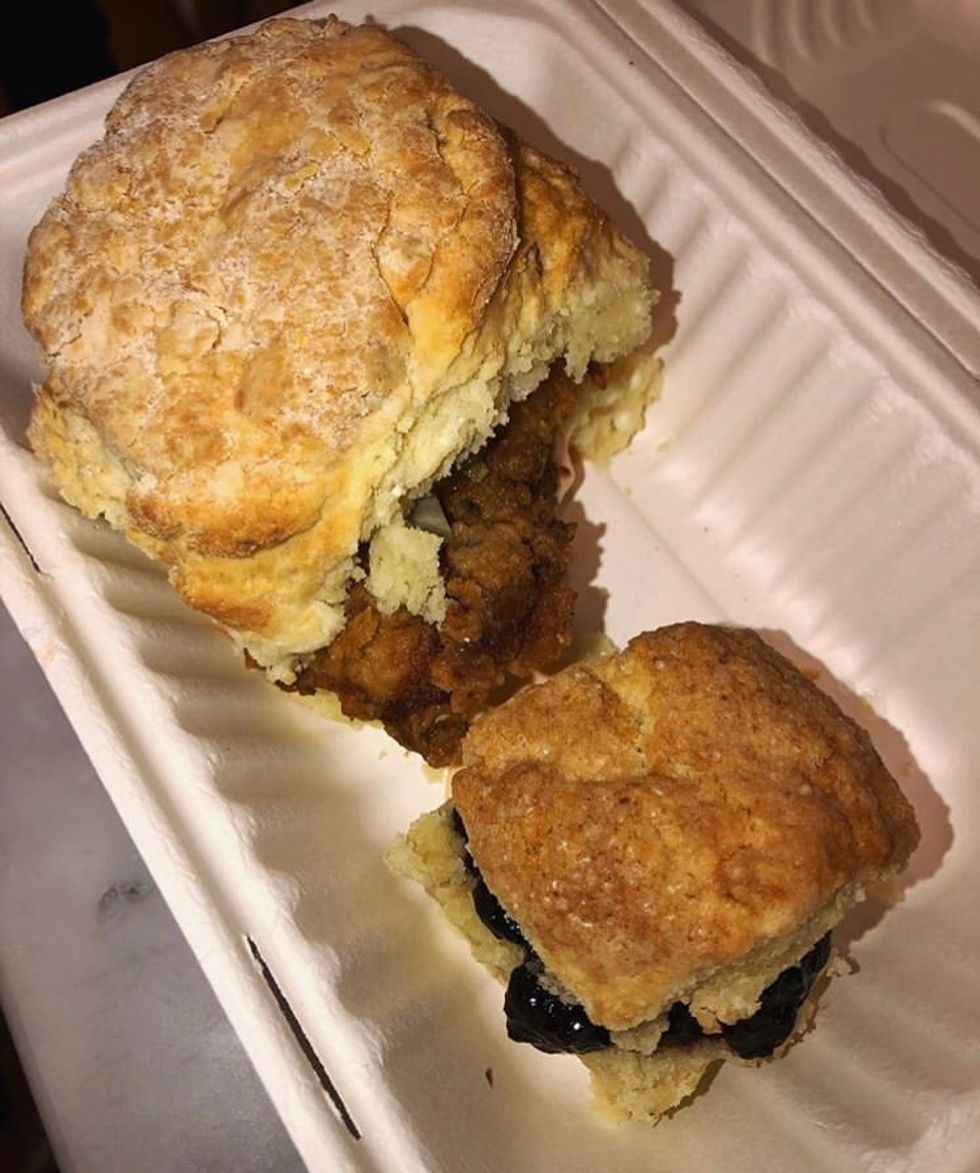 Lindsey Ramsey
Do you like biscuits?? Callie's has biscuits of any flavor or sandwich you want. My favorite is the cinnamon biscuit!! They're the perfect size for you to eat 4 at a time. Seriously once you have one you can't stop.
If you haven't noticed I love biscuits and I never stray away from it, but I hope you get to try some biscuits and other things when you visit these places!! Enjoy your brunch!!