We, as a society need to get rid of social stigmas. There is a social stigma surrounding many topics and, in a way, people, but one of these stigmas is playing a role in blocking getting help. The social stigma that needs to be eliminated immediately is the one surrounding people who struggle with the substance abuse/misuse disorder. Now I am sure some of you are probably triggered right now that I have identified this as a disorder and not just "addiction," but hear me out.
According to the Merriam-Webster dictionary, a disorder is "an abnormal physical or mental condition". And a person who struggles with the misuse of opioids fits that description because once they become dependent on the drugs, their normal state of being is gone, and they embody abnormal physical and mental conditions.
People with this disorder can get help, through rehabs and the correct resources and support, but with the way an overwhelming percentage of our population views this disorder, how can they? People become afraid, fear that they have no options for help because they don't think anyone will understand what they're going through, and they don't want to be an embarrassment.
According to drugabuse.gov, 70,237 deaths in 2017 alone were from drug overdoses. There is this high a number in deaths and people still just want to judge instead of educating themselves on what is actually going on. So many of these deaths are kept a secret though, not the death itself obviously, but the cause for the death. It is too often that people are afraid to speak up about a loved one's death being caused by substance misuse because they don't want people to judge them, or the deceased individual.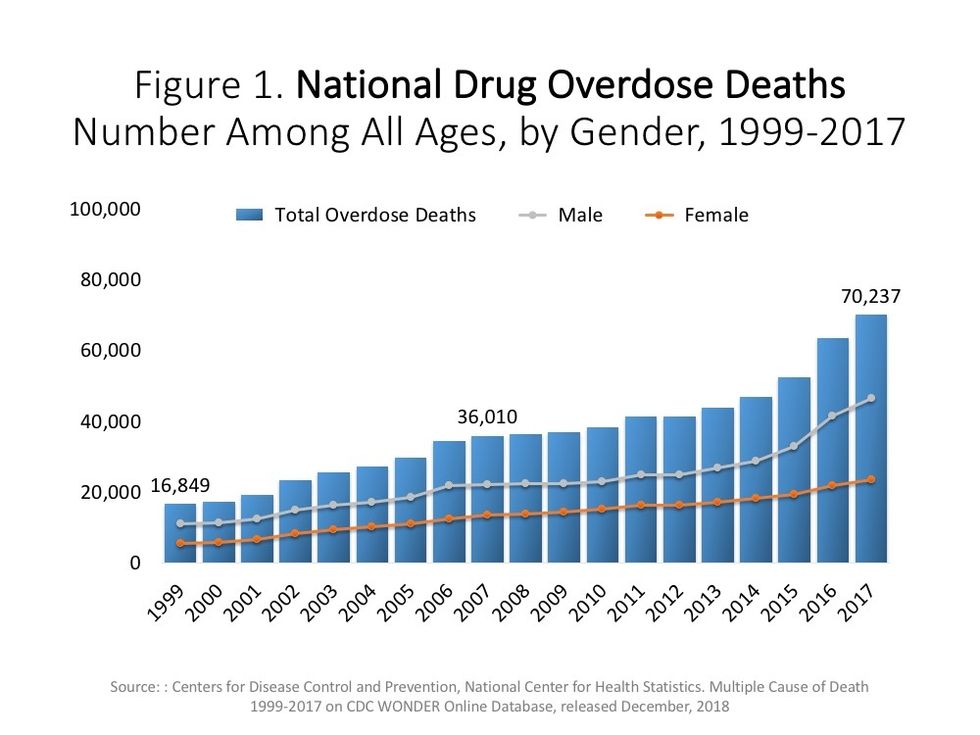 https://www.drugabuse.gov/related-topics/trends-statistics/overdose-death-rates
This is what creates the issue, we can't bring light to a subject if people are hiding from it. We can't begin to help those suffering if we judge them and make assumptions before we even meet them. And we can't begin to move forward and bring our country out of this epidemic if the stigma surrounding it is not removed.
We need to be better, as a society, as friends, sisters, brothers, moms, dads, cousins, as individuals we need to begin to be the change we want to see. We need to reach out to help if we see someone beginning to engage in this type of behavior. We need to stop judging what we don't know. And we need to embrace reality, accept deaths from overdoses and talk about them, not be ashamed and hide from it, but speak about it so that it can help others from losing someone too.
The negative stigma associated with substance misuse needs to end, and we need to take every necessary measure to help these individuals who are suffering.
The national drug helpline is available 24/7 with representatives who can help individuals suffering from substance misuse. If you or someone you know needs the help, call at 1-888-633-3239.