A 33-year-old CF patient and advocate is "rocking CF" and empowering members of the CF community through her very own nonprofit corporation, Rock CF.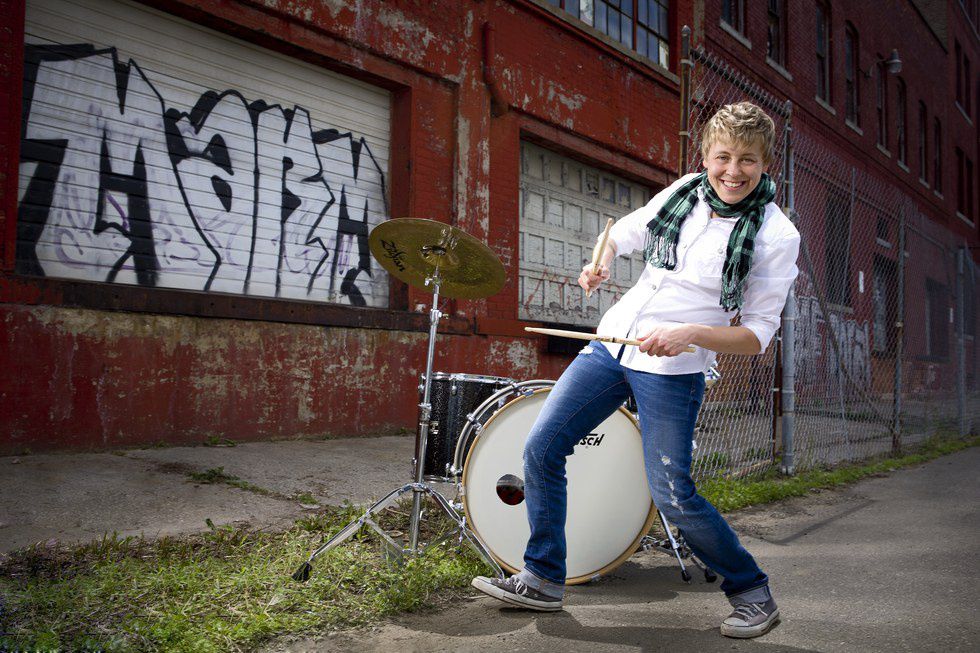 Emily Schaller is the founder and CEO of the nonprofit, Rock CF – dedicated to raising awareness for cystic fibrosis, empowering people with CF to lead healthy lives and spreading positivity in the CF community.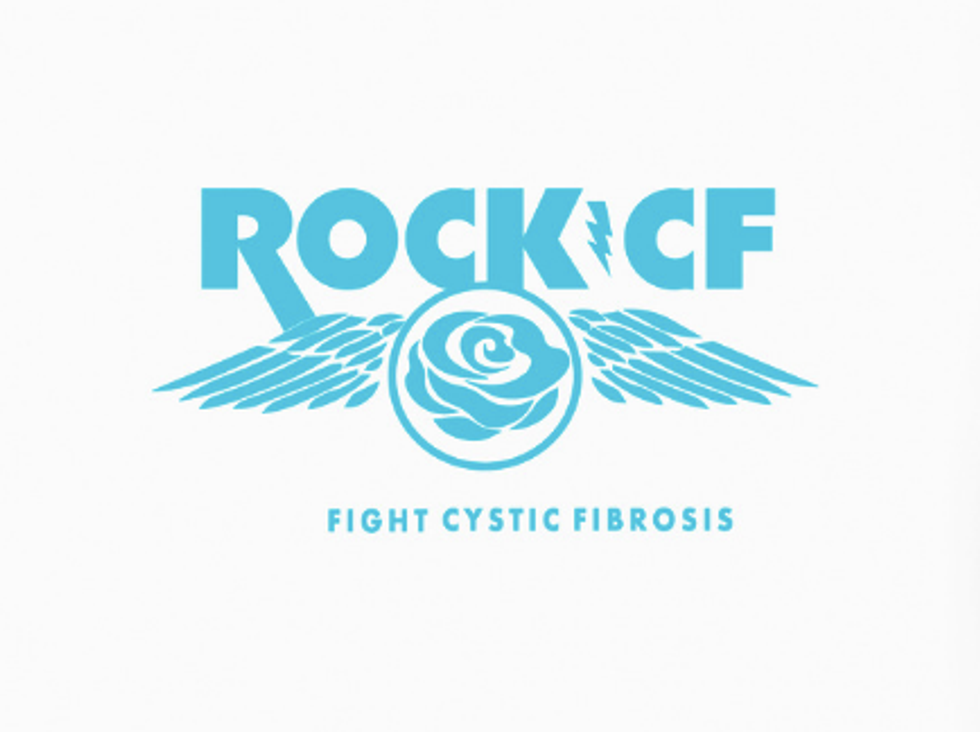 Emily was born in 1983, a time when there were few medical treatments available and a generally grim outlook for people with cystic fibrosis. Despite the possibility that Emily might not reach adulthood, she was raised to keep up with her two older brothers – and that she did.
Like many CFers, Emily maintained a mostly "normal" childhood and adolescence, seeing a fairly clean bill of health for the majority of those years. It was during her high school years that she began to see her lung function decline.
Following high school, Emily's health was taking a turn for the worst, resulting in many hospitalizations and negatively affecting her motivation to be physically active. But in her late 20s, Emily "became sick of being sick."
The desire to improve her quality of life encouraged her to get active and fight for her health.
Around that same time, Emily was directing a lot of time and energy into volunteering and raising awareness for the Cystic Fibrosis Foundation. She and her brother were hosting rock concerts to fundraise. The positive outcomes and huge amount of support surfacing from the events inspired Emily and led to the birth of Rock CF.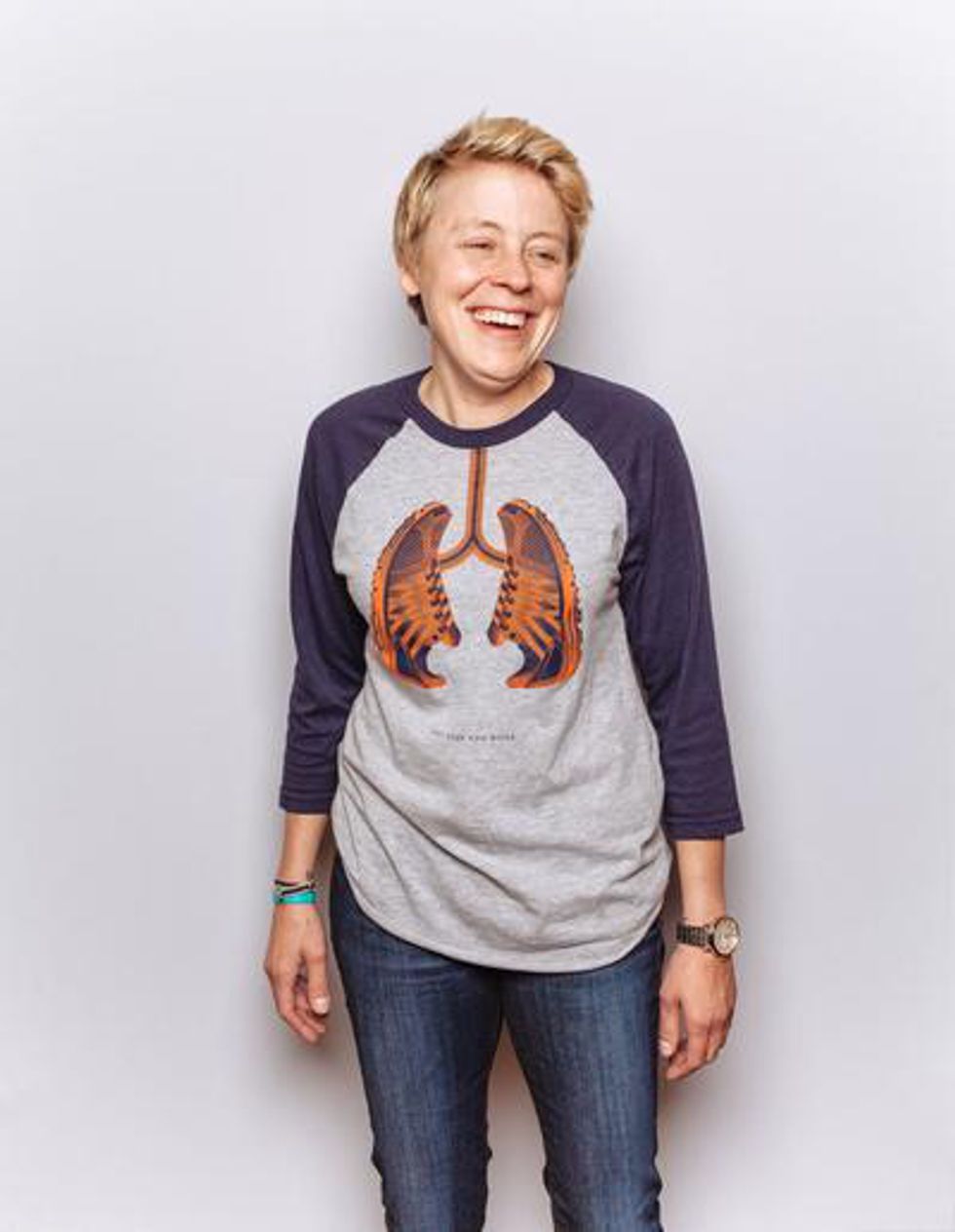 Realizing that the idea might just have a promising future, Emily applied for nonprofit status in 2007.
Now celebrating its 10th anniversary (congrats!), Rock CF functions out of its very own office in downtown Detroit, with many volunteers and one employee working under Emily.
The organization sells a wide variety of "Rock CF" gear, like beanies, snapbacks, and all sorts of athletic t-shirts for both children and adults.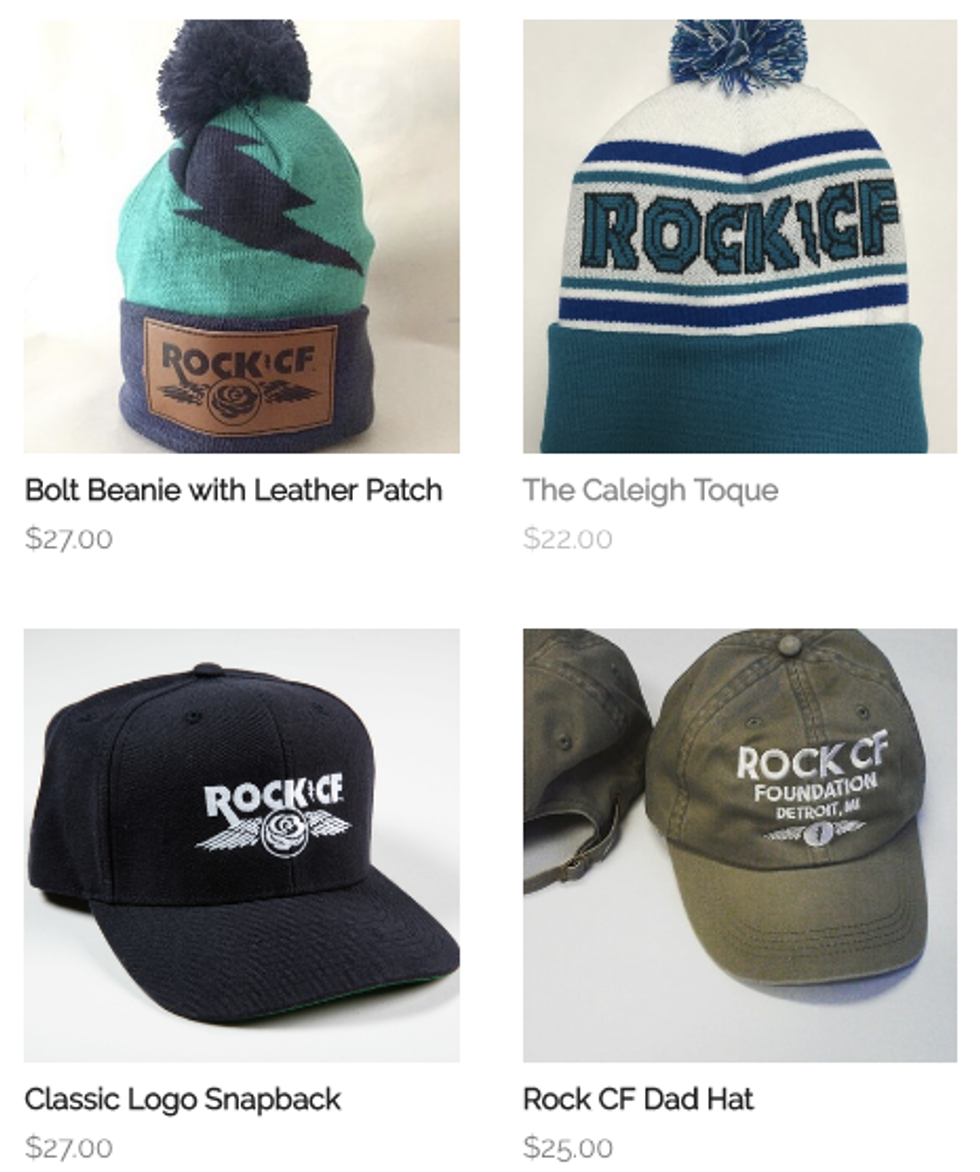 Through Rock CF, Emily participates in speaking engagements throughout the country to share her story and raise awareness for CF. In addition, Rock CF hosts an annual half marathon, sponsors CF projects, and encourages people with CF to improve their health through its "Kicks Back" program, in which Rock CF donates running shoes and registers participants for a running race of their choice.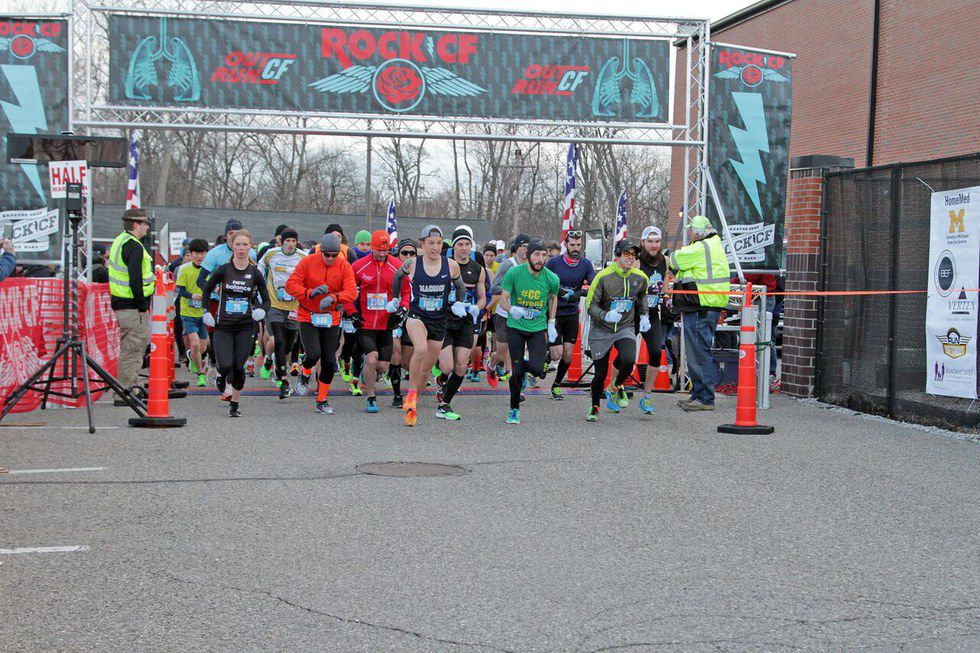 Emily says Rock CF has shipped somewhere around 20,000 Rock CF products around the world. She plans to continue growing her business, spreading awareness, and promoting running and biking as a tool for CFers to lead healthier lives.
Emily is also actively involved with the Boomer Esiason Foundation, through which she has participated in three different bike rides across the United States. The bike rides consist of Emily along with Jerry Cahill— a 60-year-old CF patient and double lung transplant survivor—traveling 500 miles on bike as part of a "Team Boomer" event series.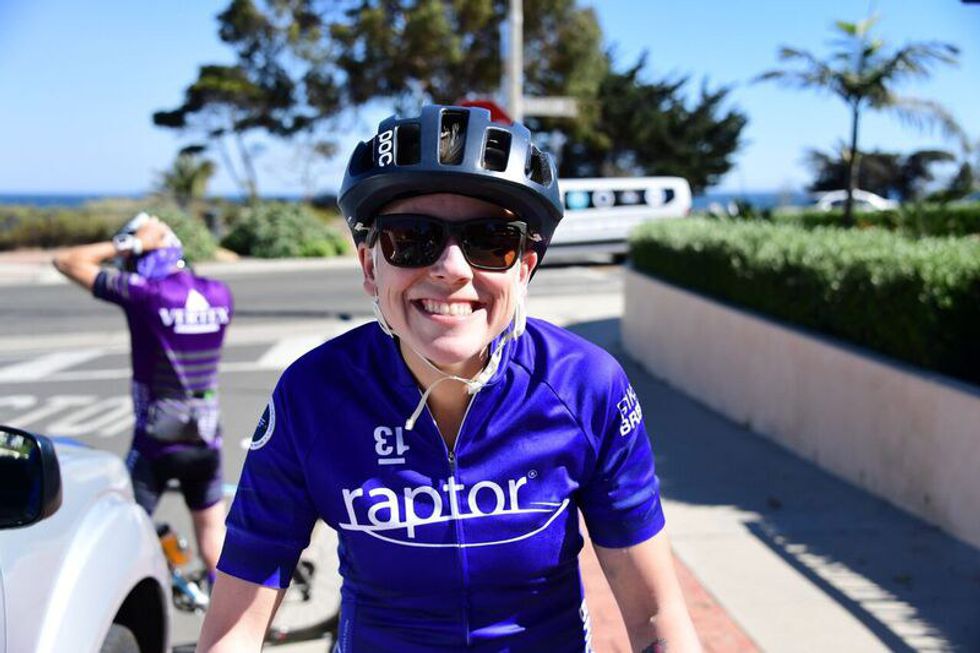 By raising awareness and contributing to the CF community, Emily is creating her very own miracle. She has used her powerful message, "Rock CF" to encourage people with and without CF to own their health and spread positivity in the community through exercise and fitness.
Emily is currently taking kalydeco and says she feels like a new person! She attributes her current health to the combination of exercise and kalydeco, and she plans to use her improved health to continue to grow Rock CF.
Interested in learning more about Emily's story and nonprofit? Click here, here, and here!
--------
I'd like to give a special thanks to Emily for giving me the opportunity to share her story with the world. Emily, I can only strive to be like you throughout my own CF journey, and I will draw from your successes and drive to push myself to exercise more and rock CF Kristy-style. I look forward to following your journey as you continue to kick CF's ass and do great things for the CF community!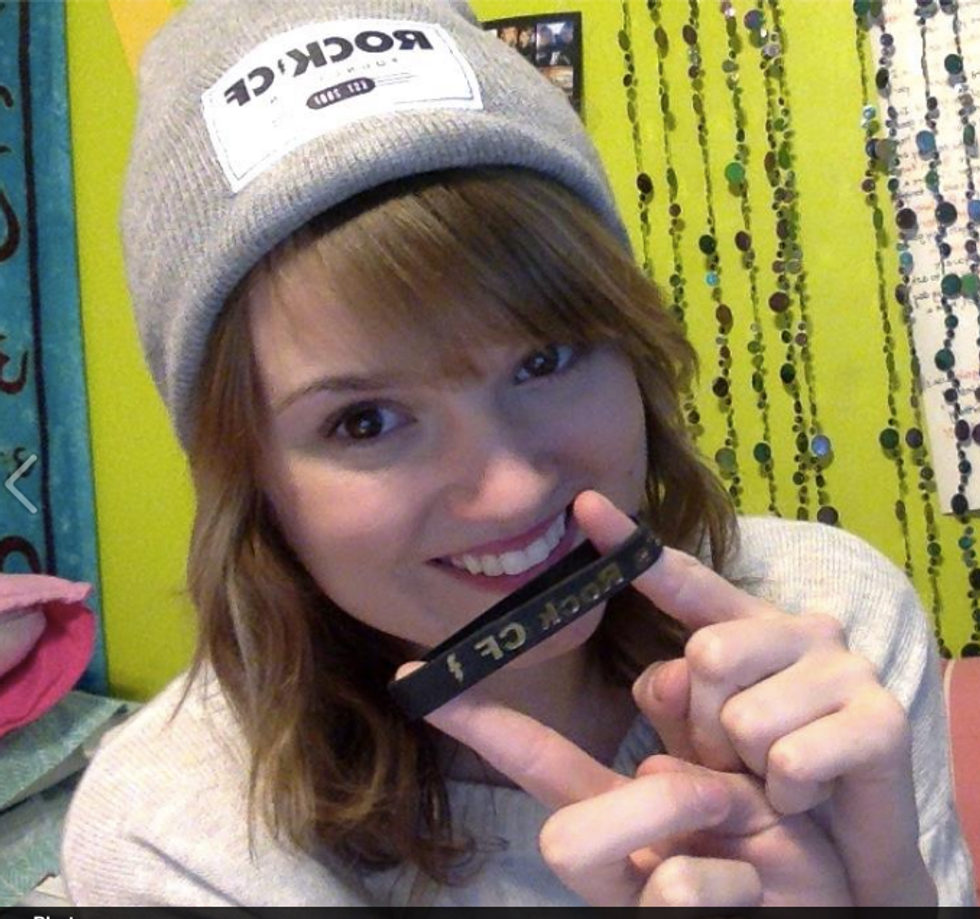 --------
PS! Amazon will donate to Rock CF each time you make a purchase if you choose Rock CF as your charity of choice, using this link!