As almost everyone must by now be aware, the great Carrie Fisher passed away on the 27th of December, 2016 after a massive cardiac episode four days prior. She'll be remembered as an actress, certainly for her role as Princess Leia Organa of the Star Wars film franchise, but also as a gifted screenwriter, an advocate for mental health following her own struggles with Bipolar disorder and substance abuse, and much more than I have space or skill to enumerate here with the eloquence any eulogy or obituary for her deserves. Instead, I'd just like to add a brief addendum to an article I published here which, by cruel coincidence, was edited and posted online the same day as Carrie Fisher's passing.
In that article, I was critical of one facet of the most recent film under the Star Wars umbrella, Rogue One: A Star Wars Story, which used computer imagery to recreate the countenances of Grand Moff Tarkin (Peter Cushing circa 1977) and a much younger Carrie Fisher, to decidedly mixed success. Although she had already completed the filming of her scenes for the upcoming and as yet untitled Star Wars: Episode VIII, Princess Leia's future as a character remains uncertain as the Walt Disney Corporation and Lucasfilm will have to decide how best to honor Ms. Fisher's memory while acting in accordance with the wishes of her family/estate, and maintaining some semblance of the series' continuity. It will be up to the studio, the editors and director Rian Johnson how best to use what footage they have and what can be accomplished with re-shoots using the remaining cast members to try and bring Leia's decades-long character arc to a satisfying conclusion. Many fans voiced concern that with her actress' passing Princess Leia would be brought back from the dead in Star Wars VIII, IX or another anthology film in the same...uncanny...manner as Cushing, but Disney has assuaged those fears by issuing a very brief statement to the contrary, reassuring her fans that Ms. Fisher's likeness will not be recreated digitally in any future Star Wars films out of respect. From their official website:
"We don't normally respond to fan or press speculation, but there is a rumor circulating that we would like to address. We want to assure our fans that Lucasfilm has no plans to digitally recreate Carrie Fisher's performance as Princess or General Leia Organa.
Carrie Fisher was, is, and always will be a part of the Lucasfilm family. She was our princess, our general, and more importantly, our friend. We are still hurting from her loss. We cherish her memory and legacy as Princess Leia, and will always strive to honor everything she gave to Star Wars."
As for how best for Disney to move forward, There have been a few precedents set in Hollywood following the untimely deaths of key actors in ongoing film franchises: Cody Walker reprised his late brother Paul's role as Brian O'Conner in Furious 7 after the elder brother died in a car crash during that film's production, necessitating a new ending be written which would end Brian O'Conner's arc and explain his absence from future installments while also being tasteful enough in deference to the very real loss of life which had mandated the change, to begin with.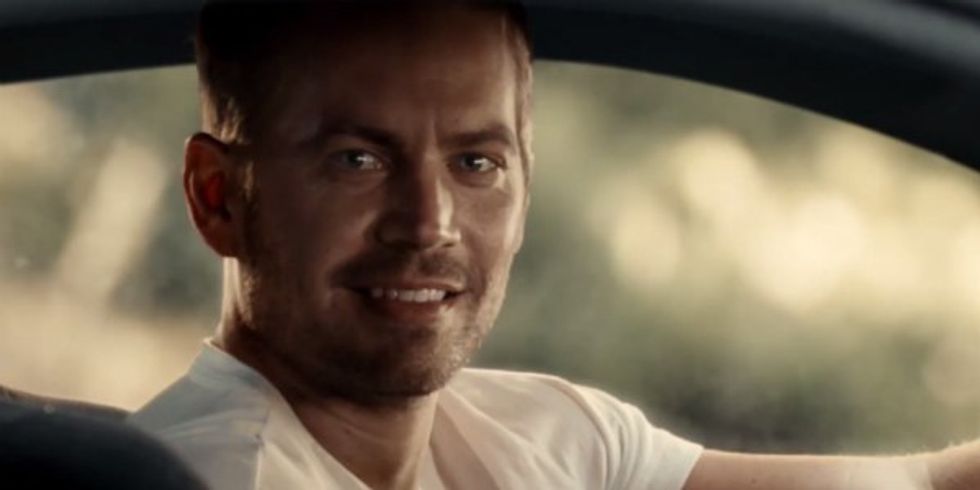 With his family's permission, the close resemblance between the Walker brothers allowed his character to be written out of the series rather than dropped entirely without a narrative explanation, giving fans of the series and the film's other characters a sense of closure, rather than expecting both the audience and screenwriters of future installments to simply ignore the elephant in the room caused by Walker's death. However, this approach did involve some digital facial reconstruction, an avenue Disney rejected in the statement above, and regardless Carrie Fisher had no twin sisters or other relatives who bear even a passing resemblance, as was the case with the Walker family. There was some speculation early in the development process of Rogue One that her daughter Billie Lourd could reprise her mother's role as a younger Leia, which may come into play againHe in the future if Disney plans to set more of its anthology films in close proximity to the events of Episode IV, but for now there's nothing on Disney's slate of upcoming films which would require that decision to be made, yet.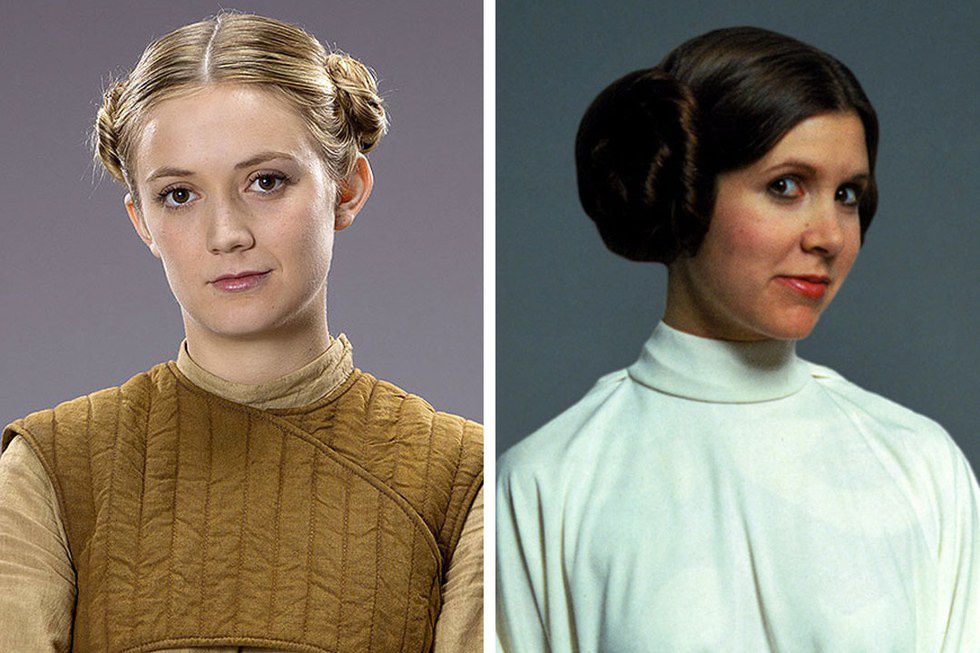 Other film franchises have dealt with the loss of key actors and their characters by simply electing not to bring the character back in subsequent films, though this does run up against the problems such a conspicuous absence can cause as mentioned above. Such is the case with the character of the Joker in the Christopher Nolan-directed trilogy of Batman films: the late Heath Ledger's turn as the archenemy of the Dark Knight is unquestionably the high point of the all three films. Ledger earned a posthumous commendation from the Academy of Motion Picture Arts and Sciences for Best Supporting Actor, and his untimely death between the release of the second and third films meant that The Dark Knight would be the Joker's first and last appearance, turning the fate of his character into an unanswered question which would never be resolved. The audience, like Ledger's tremendously compelling Clown Prince of Crime, were left hanging, and his studiously unmentioned presence casts a pallor over The Dark Knight Rises, which received a much cooler critical reception that its predecessor as a result.
If Leia is alive and well at the end of Episode VIII and is then cut from Episode IX entirely, with not even the barest pretense given by the screenplay as to Princess Leia's fate, Episode IX could find itself criticized in the same fashion. We, the audience, would know "why" Princess Leia isn't a part of the story, but the character is such a tremendous touchstone of popular culture it would be a tremendous disservice to Ms. Fisher's legacy to sweep Leia under the rug without a word and move on as if everything is the same as it was. The audience and much more importantly her memory deserve better.
Part of what I wrote in my article about the Uncanny Valley and CGI doppelgangers was the unfortunate "Damned if they do, damned if they don't" quandary of the needs of the film versus what's feasible and tasteful in cases such as these. That aspect of this debate hasn't changed: there still isn't a one-hundred-percent perfect way to make everyone happy in this very tragic scenario where a character in a film franchise outlives the actor who originated them onscreen, and it will be interesting to see how Disney and the minds behind the Star Wars franchise choose to honor the memory of Carrie Fisher later this year when Episode XIII debuts, and again a few years later when Episode IX enters production. All we can hope for is that the tremendous outpouring of love and respect which inundated the Internet in the wake of Carrie Fisher's death can also be shown to her most well-known character when it's time for her to move on, as well. In the meantime, May the Force be with her.