This hip food establishment serves VEGAN FOOD. I was extremely excited to try out almost everything on the menu. They do breakfast in some locations and brunch on weekends until 4:00 pm. Chloe's has everything. They have burgers, a meatball sub, salads, fries, pasta, mac & cheese, dips, soup, smoothies, a large array of desserts, vegan treats for your pup, their own gum, tee shirts, aprons, hats, and pins. All cruelty-free and vegan!
As I entered, I was welcomed by a fresh and contemporary atmosphere. A restaurant can be swarmed with the smells of different seasonings and that specific fried potato perfume without having rotting meat slapped on the grill with it. The workers were helpful and kind, it can be a little overwhelming tackling the large menu for the first time and weeding out what my stomach is grumbling for.
My girlfriend decided to get the Pesto Meatball. This delectable sandwich came with Italian meatballs (PORTOBELLO + VEGGIE), marinara, sweet peppers, basil pesto, cashew mozz, almond parm, all on a potato sub roll. We also got the Mac 'N Cheese, Avocado Pesto Pasta, and I had to try out their french fries, given my current addiction to the salty fried potato sticks.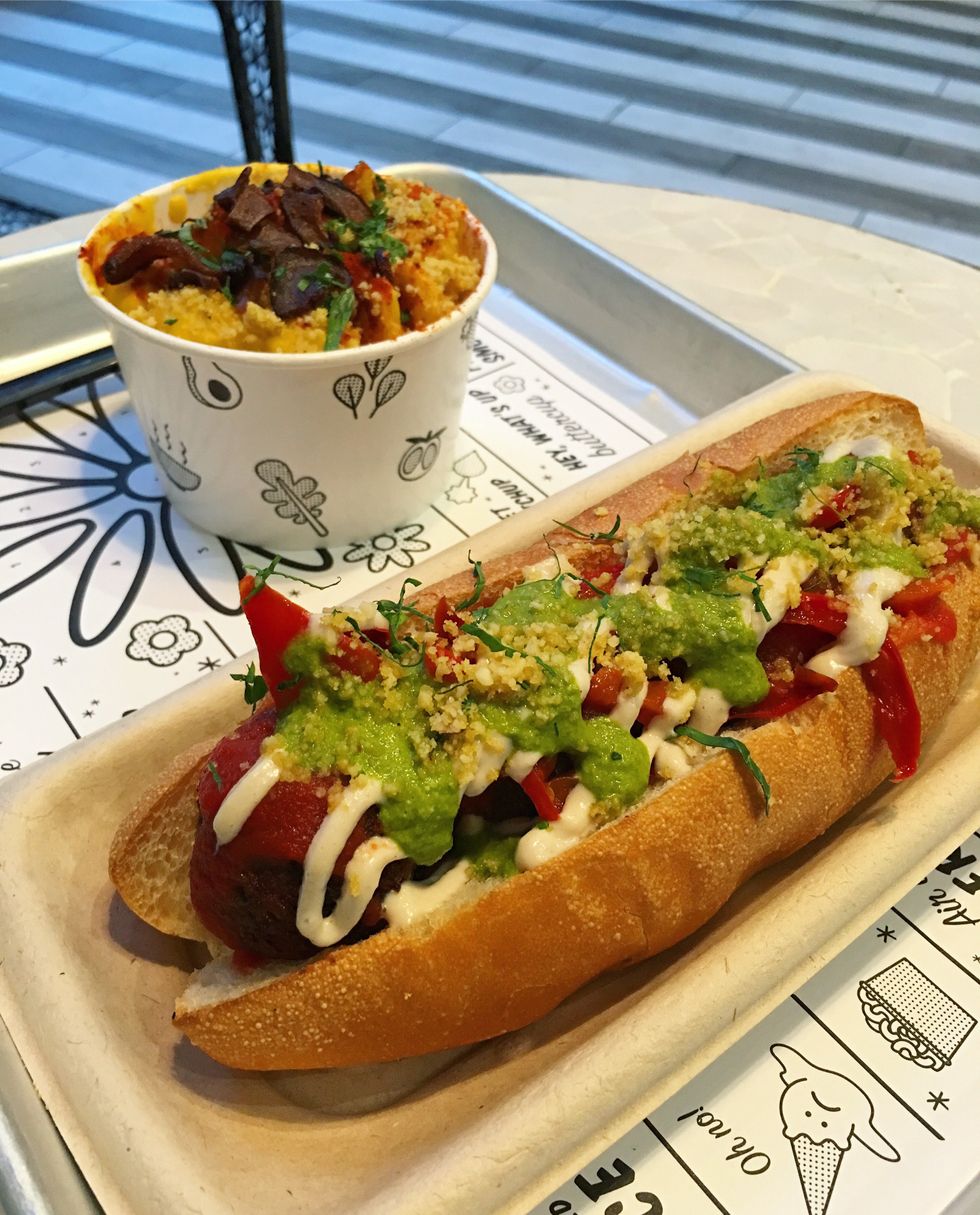 Pesto Meatball with Mac 'N Cheese from by CHLOE. in NYCInstagram - @baileyjeanfit
This meatball sub had my mouth watering as they called my name from the front counter to signify my order was ready. Chloe's pesto meatball looks like an elevated vegan version of the modern classic. The seasonings, sauces, and cheeses take the sandwich to the next level. As I crunched into this pesto meatball for my first bite, the sweet peppers help to balance out the seasonings in the meatballs. They also add a second crunch. The first crunch being the bread this deliciousness is being hugged with. I thought the cashew mozz was cheesy, the almond parm looks very much like parm and adds a nutty component to the dish.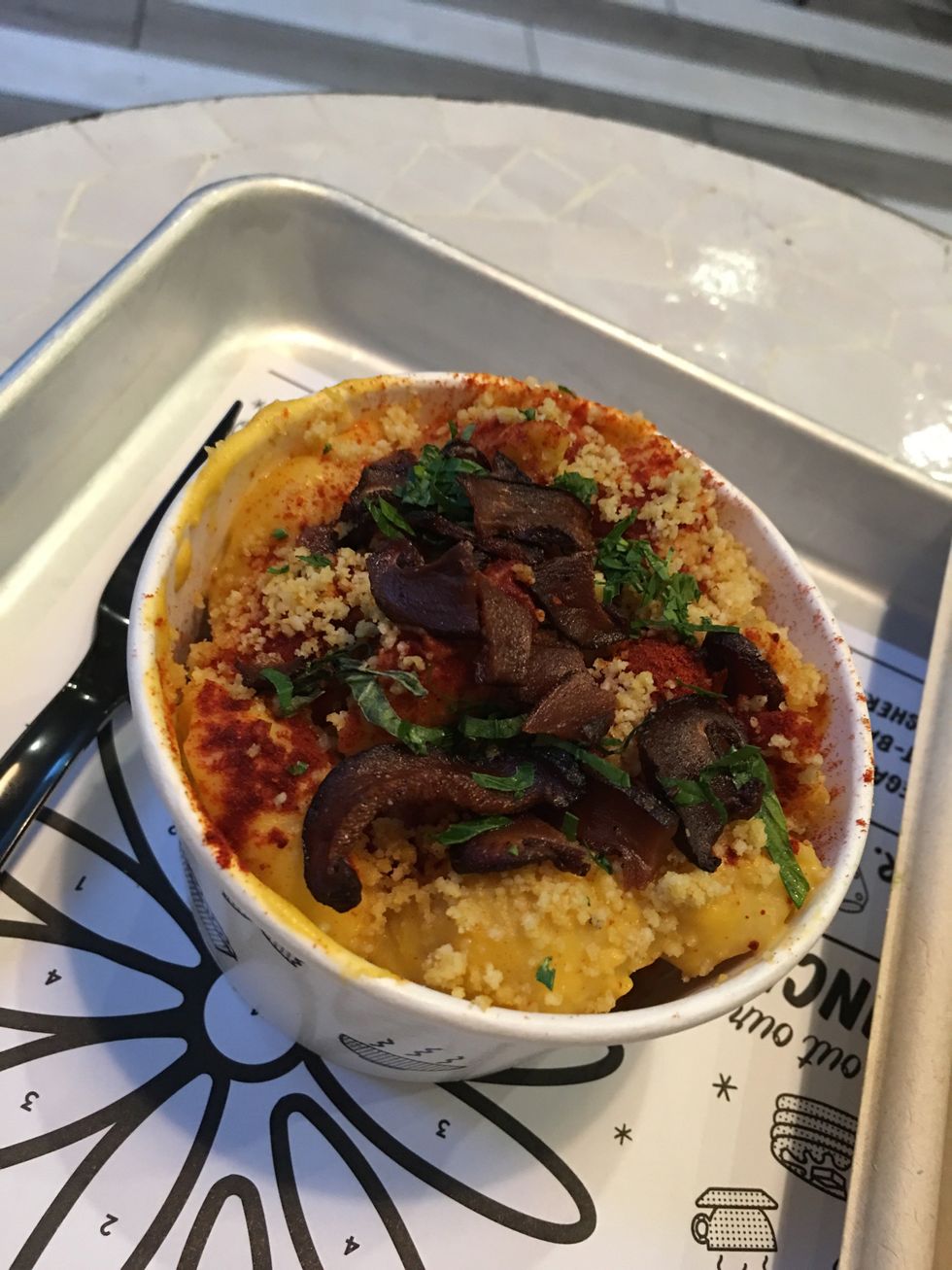 Mac 'N Cheese from by CHLOE. in NYCInstagram - @baileyjeanfit
I have become more and more of a mac 'n cheese enthusiast as the years pass. I have tried pretty much every vegan mac there is, from boxed to made from scratch. My experiences have taught me that toppings make the mac 'n cheese dish stand out. With Chloe's mac, I took a big bite of crisp shitake bacon, almond parm, and their creamy sweet potato - cashew cream sauce. From the first bite to the last, I had a smile on reaching from ear to ear. The pasta was slightly al dente, which I personally believe is the best way to eat pasta, the bacon was crisp and seasoned well, and most importantly, the cheese was gooey and creamy. This mac 'n cheese competes with the best of them. Go give it a try!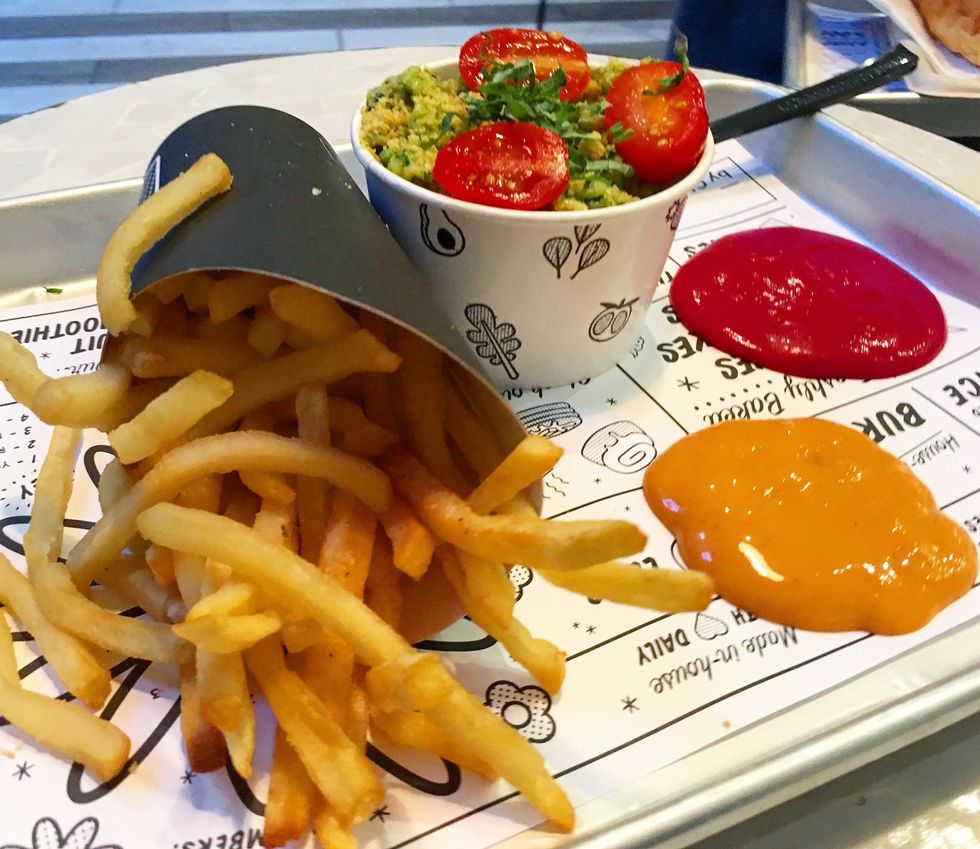 Original French Fries and Pesto Avocado Pasta w/ Beet Ketchup and Chipotle Sauce from by CHLOE. in NYC@baileyjeanfit
I will say this for the rest of my days, whoever invented sauces for food is a genius. These fries are not the most gourmet thing I have ever eaten, but paired with Chloe's housemade dipping sauces, I can't get enough of them. The red is a beet ketchup that honestly tastes like ketchup but the beets add a little bit of a sweeter taste. The orange is their chipotle sauce which is the first vegan sauce I have come across that tastes like honey mustard. My eyes lit up as the taste hit my tongue. The chipotle added a level of heat that matched the level of sweetness the beet ketchup had. by CHLOE. balances their foods very well. There isn't too much of one element that isn't matched with a counterpart.
The concept of balance is also evident in the pesto avocado pasta. There are three halves of cherry tomato to top off the pasta. The tomatos were my favorite part of the dish. They added a burst of freshness to even out the creamy avocado sauce. I also enjoyed the shape of the pasta as it varied from the shells that the mac is made from.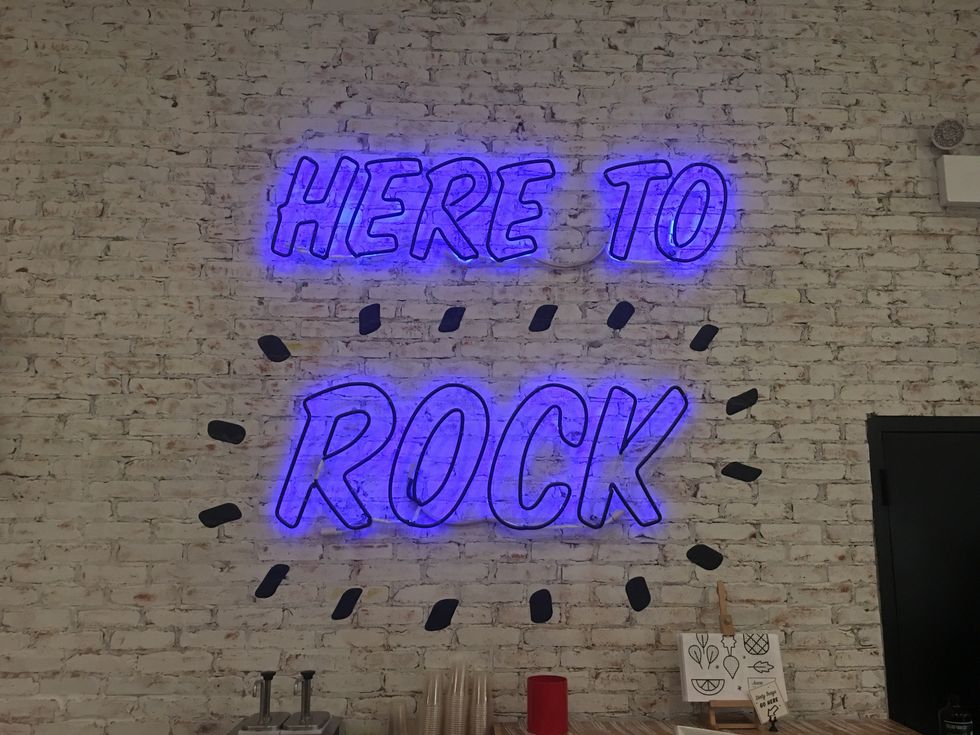 My first experience at by CHLOE. will certainly not be my last. The food combined with the decor and the hip atmosphere adds up to an amazing and memorable trip. I love the number of things they have on their menu, the fact that they serve breakfast until 4:00 pm on weekends, and that they have their own gum. If you don't live in New York, don't worry. They have a number of locations sprouting up around the states and Europe. Whether you are in Boston, New York City, Los Angeles, or London, make sure you stop in to try something at by CHLOE! All vegan and cruelty-free. Support your local vegan chefs.
Visit their website here: https://eatbychloe.com/
Related Articles Around the Web