The idea of becoming a larger piece of the universe than my human body allowed always intrigued me, and this new concept of organic burial pods is creating that reality. The Capsula Mundi Project starts a revolution of environmentally friendly tree pod caskets that creates a "new approach to the way we think about death".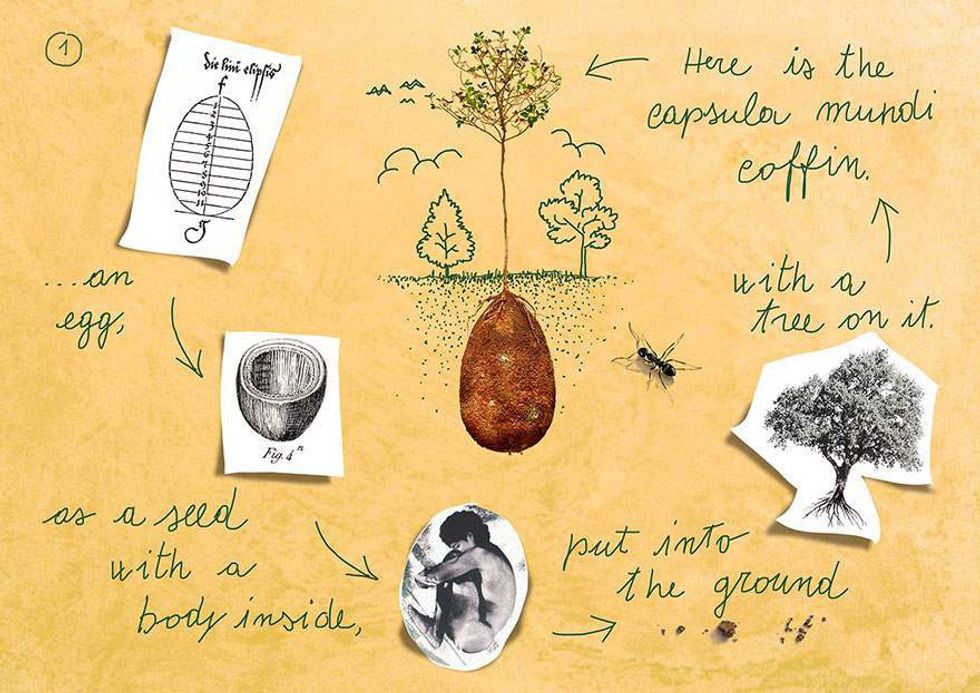 Burial pods are an eco-friendly alternative to cemeteries; rather than taking up towns with tombstones, they create lush forests. Cemeteries are incredibly space inefficient and seemingly unwelcoming. Cemeteries are taking up so much space that the city of London is promoting a new campaign called "Grave Recycling" where a grave site is leased by an ancestors family to a new occupant for burial. Instead, we should be planting aesthetically pleasing trees that families and friends of deceased loved ones can visit, aid in growth and discover peace with death.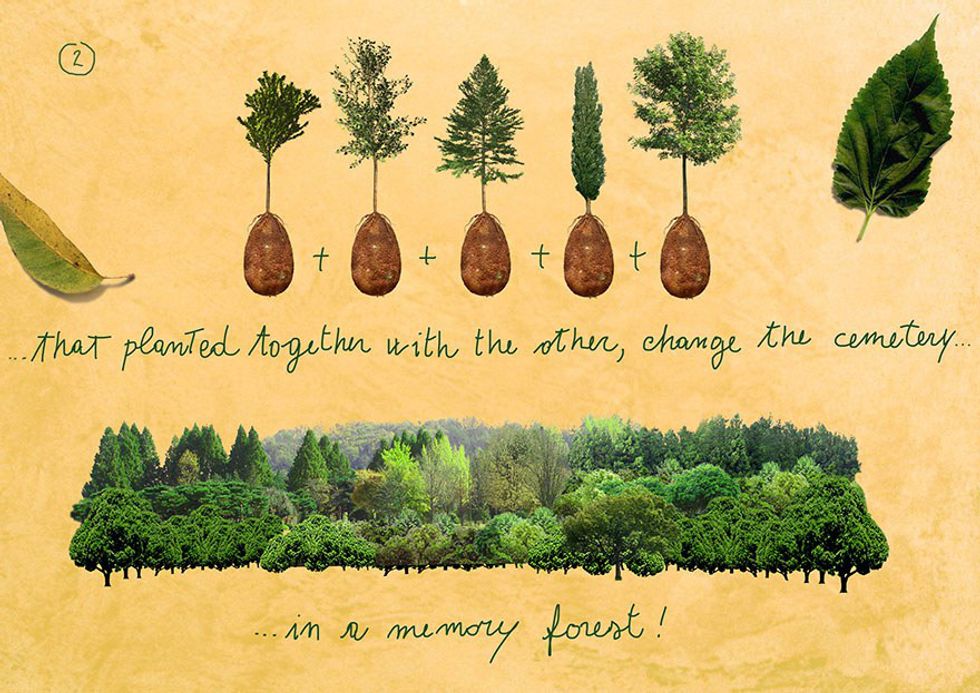 Cremations are proven to be harmful to the environment by the chemical release of the process. Cremations are becoming increasingly more popular, with 30 percent of the world choosing that path when they pass away. This process emits chemicals such as mercury, dioxin, and hydrochloric acid into the environment that are unsafe to the planet and other humans. Planting a tree that uses the nutrients of a body is environmentally sound and releases a healthy gas, oxygen, into the world.

To be reincarnated as a tree is the best way to be reborn into the universe. Burial pods are an eco-friendly and beautiful way to live on after your human experience is over. These pods are made with 100% biodegradable starch plastic which allows the organic matter of a body to transform into minerals, creating nutrients beneficial for vegetative organisms. The pods are planted in soil with a tree of your choice attached which uses the nutrients from the deceased to grow.
Imagine how much more lovely the earth could be if we reincarnated our loved ones into trees and replaced cemeteries with forests.