I've been an impassioned, outspoken person about bullying. It seems like the issue will just never go away and just continues to get worse regardless of certain efforts by communities and even lawmakers. Many people argue it is just a part of childhood, and that it teaches children how to be "tough" and how to "face adversity". They argue it builds character and people will bully you as an adult, too. Well, to those people, is suicide also a fact of life? Do you consider suicide a "rite of passage" as much as bullying?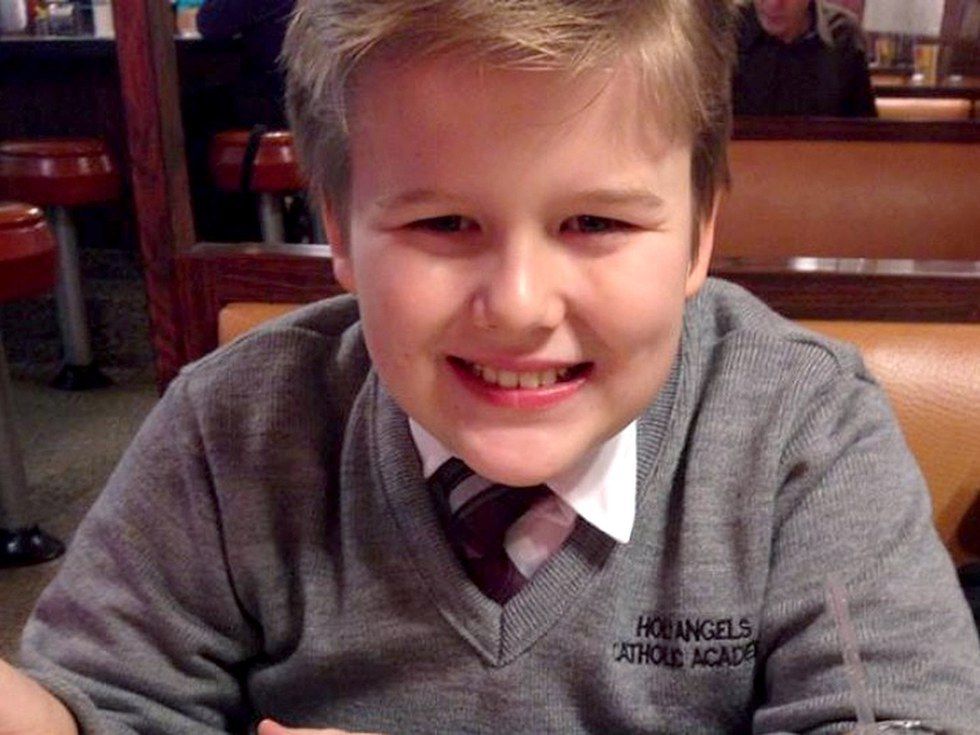 Recently in Staten Island, New York, a little boy committed suicide. He was 13 years old. His name was Daniel Fitzpatrick, and his parents have set up a GoFundMe account (consider donating). He had been bullied at a private Catholic school by numerous classmates. At 13, no kid should be thinking about committing suicide. The boy pictured told school officials who did not do anything to alleviate the bullying, telling him it will pass and not to worry. In other words, they essentially told him bullying is a fact of life. He is now deceased as a result of the blatant inaction.
Are you aware now of how dangerous the statement "bullying is a fact of life" really is?
Okay, I'm going to put this in different terms. Murder is a fact of life. Murder happens. People kill each other, daily, somewhere in the world. Does that mean when someone is murdered we look the other way, tell their loved ones it's a fact of life, and move on? Does that mean we don't hold the murderer accountable? Does that mean if someone goes to the police, and says, "I think I might be murdered by someone", we tell them it's a fact of life? It'll just pass, and don't worry?
No.
Bullying should not be treated any differently. Just because it's common does not mean it should be allowed to happen. Bullying, especially when suicidal ideations are involved, is a form of murder. Suicide is not an exceptional or rare response to bullying, either: a very large portion of bullying survivors either attempt or contemplate committing suicide (and in some cases, succeed). There is literally a Wikipedia article called: "List of suicides which have been attributed to bullying". I am sure that list is incomplete. This article includes names you have likely seen before or vaguely remember: Phoebe Prince. Tyler Clementi. Amanda Todd. David Molak. Perhaps the most interesting about that list, is that at least one of the people listed were no longer considered "children"; Tyler Clementi was 18 years old and in college. So if bullying is a part of childhood, why would it happen to an 18 year old in college?
Let me further explain: I am a bullying survivor. I love all the articles that say stuff like "Thank You To My Bullies", and "Bullying Made Me Stronger". Truly, I do. They might give people hope when there is no hope, and they might see their circumstances through or seek to change it. But let me also inform you of a few things.

True, traumatic bullying can actually change your brain chemistry. Bullying has long term effects into adulthood, such as anxiety, difficulty to form long lasting relationships, physical health issues, higher anxiety, and higher incidence of depression, to just name a few. You may also get lower grades well after the bullying has ended. They have difficulty trusting people. There are, of course, more effects that I have not listed. The dangerous way of thinking that "bullying is a fact of life" is literally helping people become traumatized - that is, of course, if they don't commit suicide. In other words, you shouldn't have to contemplate death to be "tough" or "face adversity". You shouldn't have live the rest of your life affected by what people did to you in elementary school because nobody would listen. There are other ways to become tough or grow as a person. Take up a hobby, maybe.
I can only hope with the national spotlight on such a young child who felt trapped by his pain can help change this way of thinking. Next time you say it's a fact of life, think of all the people you're telling there's no way out. Think of all the people you're telling there is nothing that can be done and they have to just deal with constant pain and harassment. Think of all the people who feel trapped and may resort to drastic measures.
Think of the preciousness of childhood, and that preciousness and that innocence being robbed of you, either through trauma or even death.
I don't know the right answer to stop bullying, but "it's a fact of life" isn't one of them.