Bowling Green State University has endless positive attributes, but here are eleven reasons why I am glad to call this campus my home. Choosing the right college for you is important. With so many factors to weigh, it can be intimidating. I hope that everyone deciding upon a university can feel the same way I feel about BGSU.
1. School spirit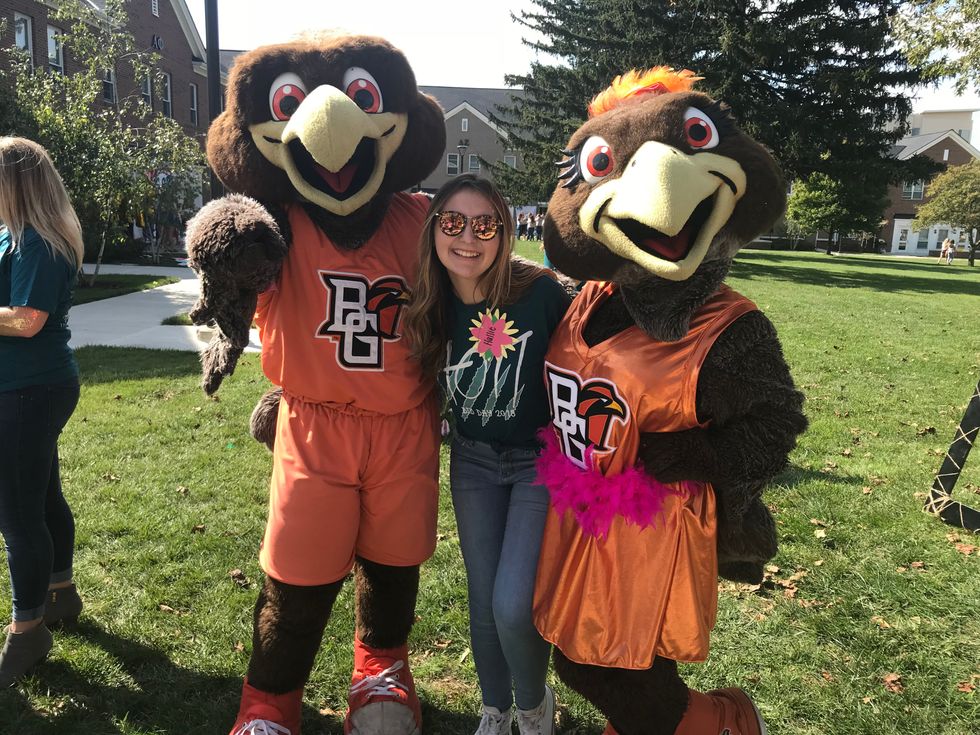 Hallie Cunningham
No matter the weather, winning record or any other deterrent, Falcon fans come out in full swing for all sporting events. Any event sponsored by BGSU, there are students there to support. Freddy and Frieda alongside SicSic always bring a smile to the students' faces. They encourage students to be active and to display college loyalty with pride.
2. Men's hockey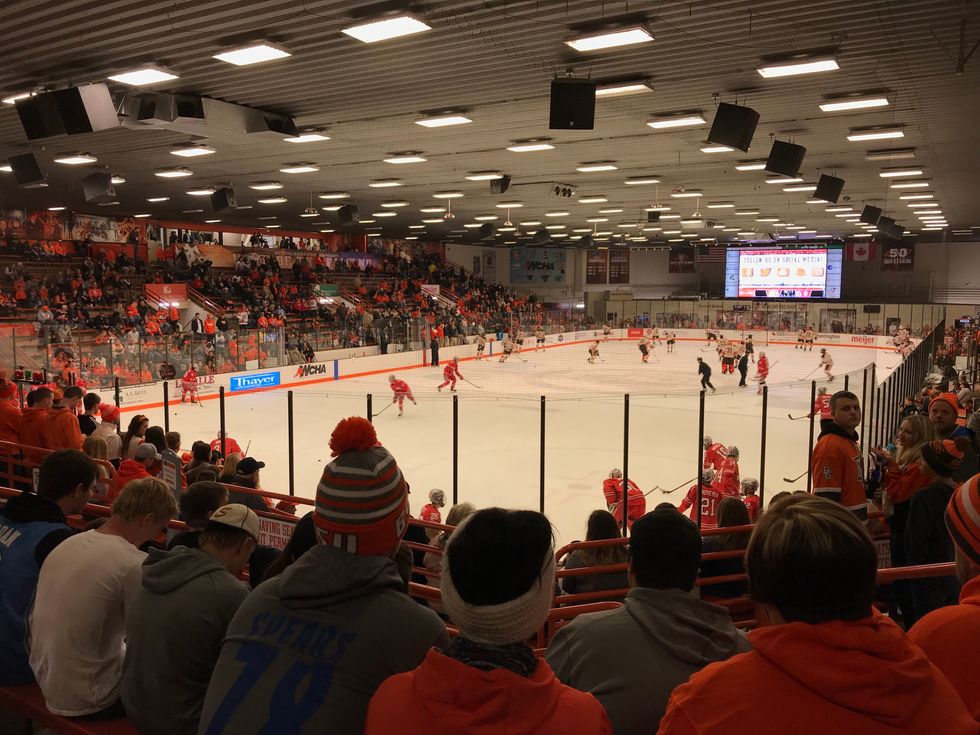 Hallie Cunningham
Nobody goes harder than BGSU Hockey fans. (We are number one in the WCHA!) A feeling of camaraderie and dedication to the game is overwhelming when sitting in the stands.
3. Campus Polleyeyes
The best breadsticks you will ever taste. Campus Polleyeys offers a variety of breadsticks, pizza and other party foods. The best part? They deliver to the dorms.
4. Harvey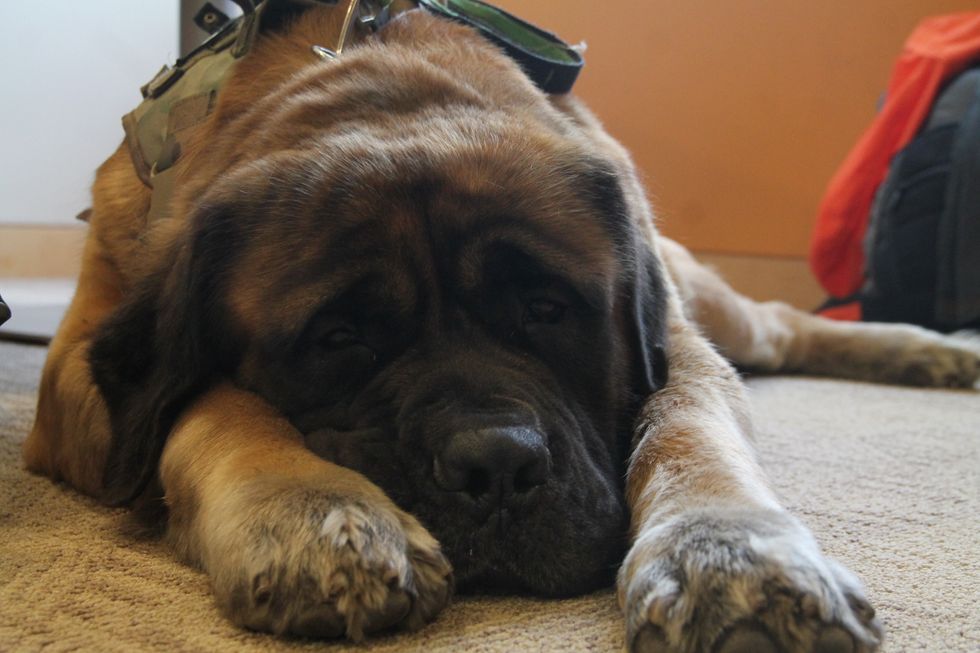 Hallie Cunningham
Harvey is a service dog on campus. He takes his job very seriously, always at the hip of his owner, Daniel. Make sure to ask before you pet, as Harvey has important work to do. He is a 200-pound English Mastiff who lights up any room he walks into. College is stressful, and sometimes we just need to pet a dog.
5. Greek life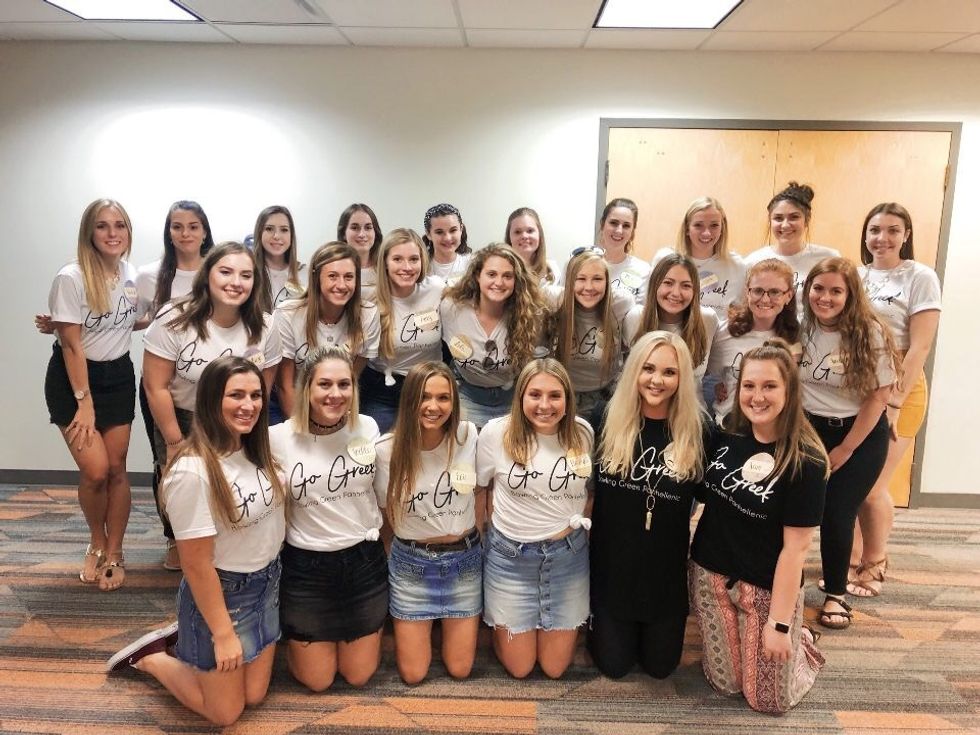 Hallie Cunningham
With 11 Panhellenic Chapters, 17 Interfraternity Council Chapters, 8 National Pan-Hellenic Council Chapters, and five Multicultural Greek Council, there are many ways to be involved in the Greek community. Together, Greek organizations complete service hours to benefit various philanthropic organizations and the Bowling Green community.
6. Dance Marathon
FOR THE KIDS. Last year, over $265,000 was raised in donations for Mercy Children's Hospital in Toledo. Dance Marathon raises money for children in hospitals and brings students from all different backgrounds together for one common goal. This event entails students staying on their feet for 24 hours, raising money for the cause. They get to meet the kids, hear stories and have a great time.
7. Clubs and organizations
With over 300 groups there is a place for everyone to belong, stand out and go far at BGSU. With options to find your niche, you will soon find a supportive environment to support your learning. Using OrgSync, you can find any group to contact and become a member of!
8. Dining options
Two dining halls, the union, Sundial and several outtakes mean you will never run out of snacks. Life gets busy, but taking care of yourself is important! There is always a place to stop and feed your body. Get that falcon fuel!
9. Sense of home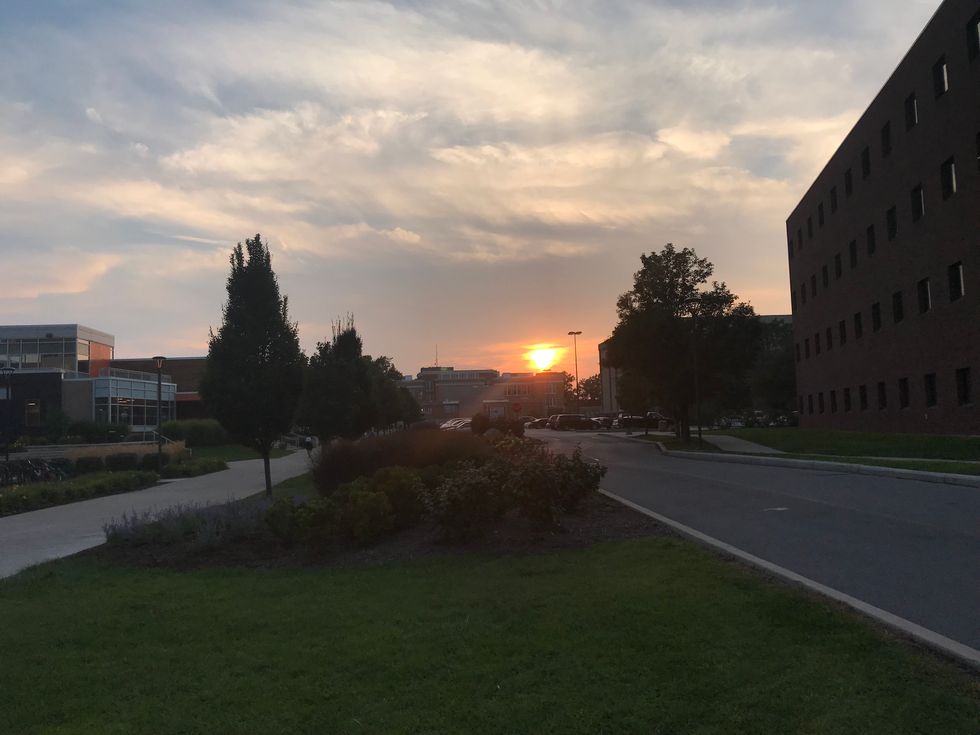 Hallie Cunningham
BGSU has a homey feeling as soon as you walk on campus. There are people everywhere you look to help you grow and feel comfortable. There is the Office of Accessibility Services to ensure that each student has an equal opportunity to their education. Smiling faces wherever you go, and people who are willing to answer any question you may have.
10. Faculty and staff members
All of the employees are glad to see you here. They want to see you succeed and will help you get to where you want to be. Reach out to your professors, they are here for your benefit. We all chose to be falcons, and falcons support each other.
11. Summer programs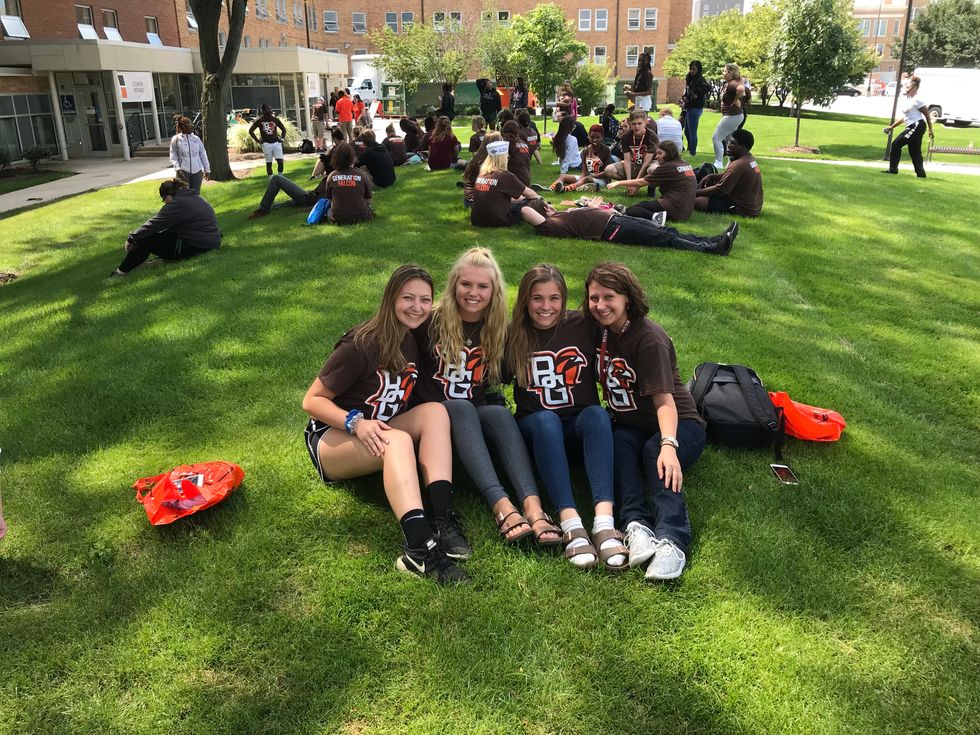 Hallie Cunningham
With various summer programs like the First Gen Falcon, students are able to form connections before campus opens and to create life-long friendships. This program gives first-generation students the opportunity to become acclimated with campus and decide how they want their college experience to go.