These are some of my favorite women because they are always so fiercely themselves.
Abbi Jacobson & Ilana Glazer
These babes not only created the hilarious Comedy Central show, Broad City, but also write and star in it too. They're two smart, pot-smoking up-and-comers who are killing the game. Their feminist views are weaved within the show through unabashed self-love and empowerment through sexuality. Abbi and Ilana are unapologetically themselves, and that's what makes them so perfect.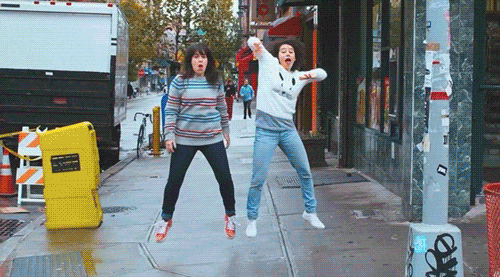 Chelsea Handler
She has no filter, and doesn't hesitate to tell it how it is. Her new show, Chelsea, on Netflix is a conglomeration of celebs, politics, sports, and bits making fun of her coworkers. Chelsea isn't shy about admitting she doesn't have all the answers, and instead seeks to learn more about what she isn't familiar with. Her sharp wit and bluntness make for enough entertainment alone.

Mindy Kaling
As a writer for The Office, Kaling made strides in the comedy world. Now, with her own show, The Mindy Project, streaming on Hulu, Kaling privileges her viewers with sassy retorts and hunky costars. Her quirky, high fashion wardrobe makes a statement both on and off screen. Kaling is also an author who has written books of her experiences with such a voice that you'll want her as your best friend even before you finish the last page.