After living through all these years, you realize that New Year's Eve happens over and over again. It's exhausting. Maybe your crew is looking for a new tradition to get excited about this time. Luckily for you, I have selected some of the silliest traditions from comedic television series... and I'm spinning them as potential New Years's Eve activities. What a good idea!
1. The Dundies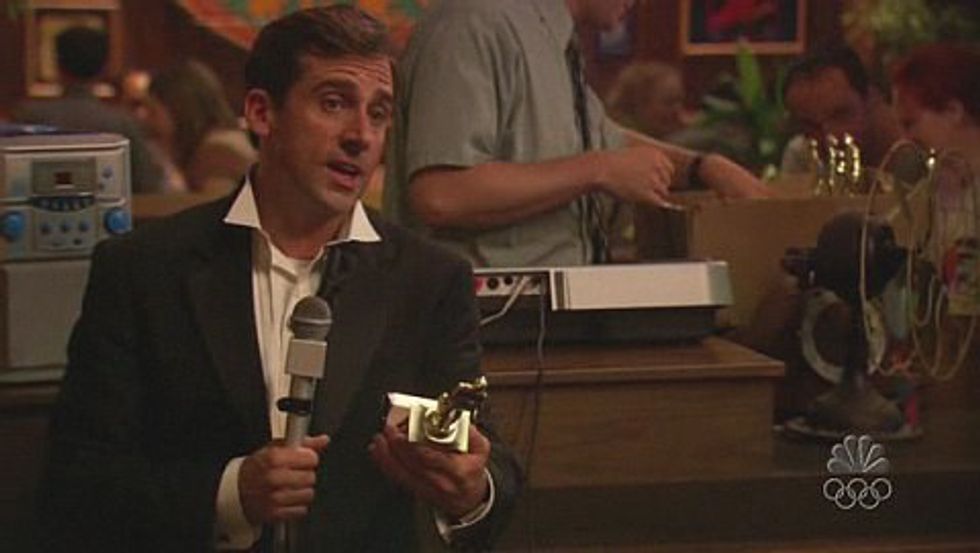 On the first episode of the second season of beloved comedy "The Office," Michael Scott is the only one excited for the annual awards ceremony that he hosts at the local Chili's. Employees receive trophies while Michael emcees. These awards are totally arbitrary... they have names like "World's Longest Engagement," "Whitest Sneakers," and "Hottest in the Office." You could easily create Dundies for your friend group and customize your own awards ceremony on New Year's Eve, and in fact that's what my friends and I did last year! We didn't have trophies but medals worked just as well.

2. The True American Drinking Game
[rebelmouse-proxy-image https://media.rbl.ms/image?u=%2Ffiles%2F2016%2F12%2F30%2F636187174316743019-1938531353_dooto.gif&ho=https%3A%2F%2Faz616578.vo.msecnd.net&s=142&h=e74c5a7f3b16fe10c8c910b04914434c85a728b53775b57f41cdca59ec3b3f9a&size=980x&c=2429566289 crop_info="%7B%22image%22%3A%20%22https%3A//media.rbl.ms/image%3Fu%3D%252Ffiles%252F2016%252F12%252F30%252F636187174316743019-1938531353_dooto.gif%26ho%3Dhttps%253A%252F%252Faz616578.vo.msecnd.net%26s%3D142%26h%3De74c5a7f3b16fe10c8c910b04914434c85a728b53775b57f41cdca59ec3b3f9a%26size%3D980x%26c%3D2429566289%22%7D" expand=1]
"So, it's 50% drinking game, 50% life-size Candy Land." / "Well, it's more like 75 drinking, 20 Candy Land, and by the way the floor is molten lava." / "It's actually 90% drinking and then it's got a loose Candy Land-like structure to it." The characters of "New Girl" invented this strange pastime. The rules are never fully explained on the show, but fans have compiled some rules at
http://www.trueamericanrules.com
. You can try it in the comfort of your own home.
3. Phoebe's Songwriting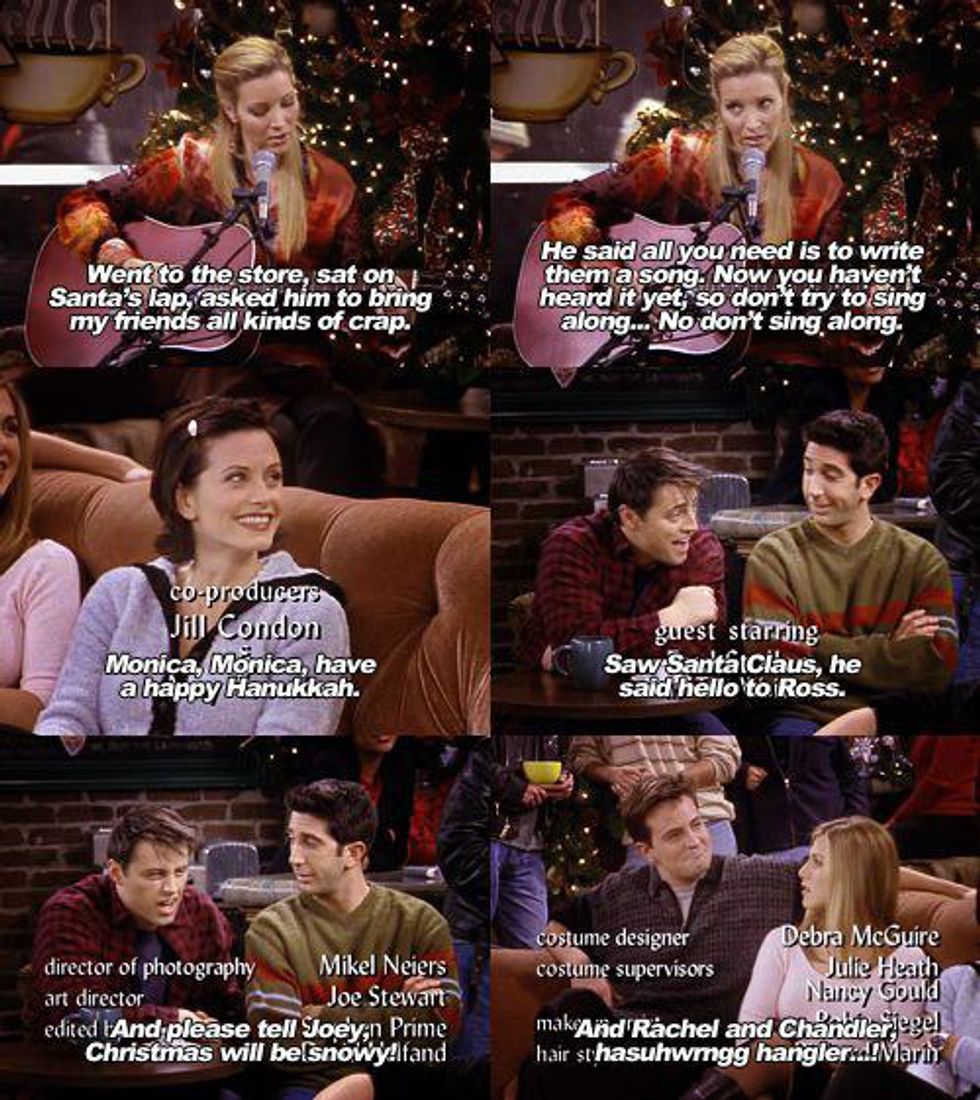 On "Friends," Phoebe had a knack for coming up with cute, clever, and sometimes disturbing songs. She even improvised them. Gather your friends around a guitar and sing a bitter ode to your ex, 2016.
4. Something for Everyone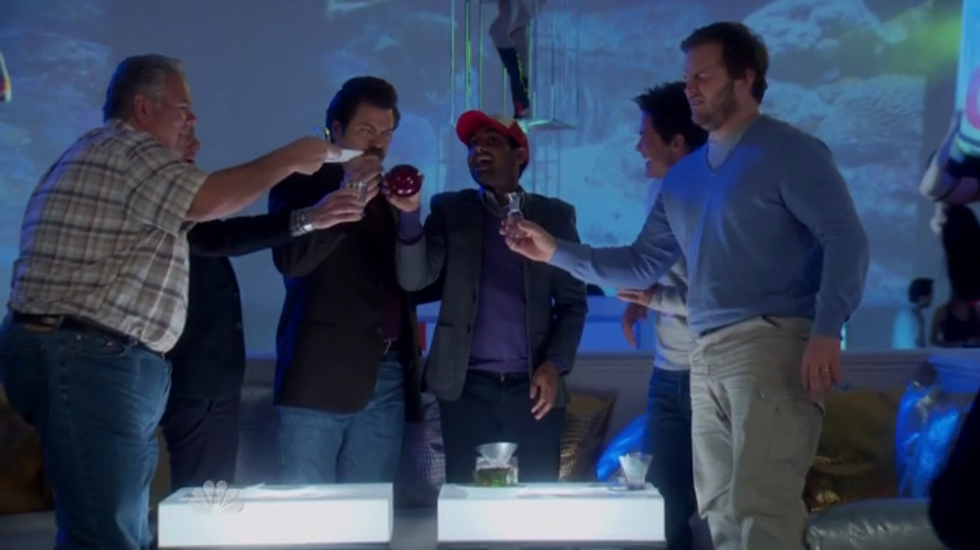 On "Parks and Recreation," Ben's bachelor party is a delightful mashup of his best friends' best ideas. They start out at Ben's house playing Settlers of Catan before Tom takes them to a "molecular mixology" bar, Jerry brings them to his preferred ice cream parlor, Chris gets everyone into Lucas Oil Stadium to meet Andy's favorite football players, and the night ends at a Ron-approved steakhouse. If everyone separately chooses somewhere they want to go and the group treats the night as an adventure, you can really "Treat yo' self" this NYE.
Whatever you do on Saturday night, make sure to stay safe and surround yourself with the people you care about! Cheers to 2017!