Before you go on and say that subscription services are a waste of money (except for Netflix and Hulu, of course), let me introduce you to Bootaybag. For just $12 a month, you get two pairs of beautifully made undies. On their website, you've got options. Options are important, and there's three for you: Mix It Up, Only Thongs, and Never Thongs.
Oh my god, how dare I say the word 'thongs' in an article. I'm sure you're either intrigued or freaked out. Well, I'm a twenty-year-old woman and I wear thongs. I have met other women who despise having a piece of fabric go up their butt, and you know what, every booty is different. Every woman is different so quit making us feel weird talking about underwear for God's sake!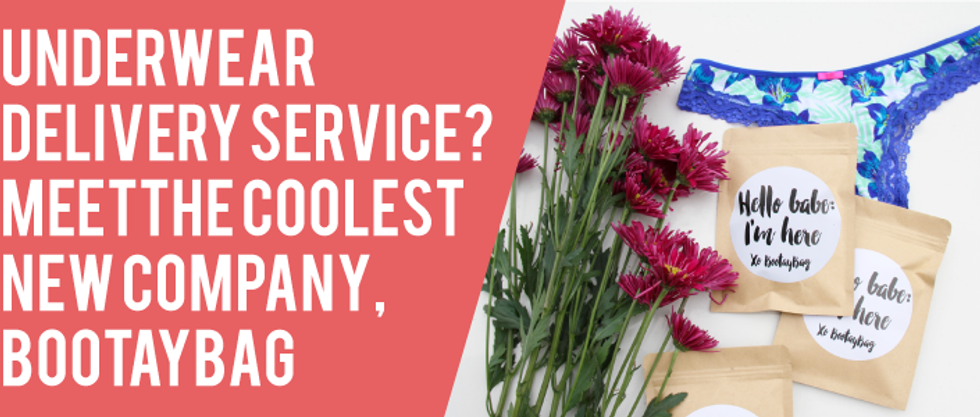 In the case that you feel intimidated whenever you walk into Victoria's Secret, Bootaybag is the perfect alternative. There are no awkward moments. The packaging is pretty discrete, and I'd say the only thing that really gives it away is the name. Your undies arrive in a tiny yellow mailing envelope with a white sticker that reads, "Hello babe, I'm here." How adorable is that?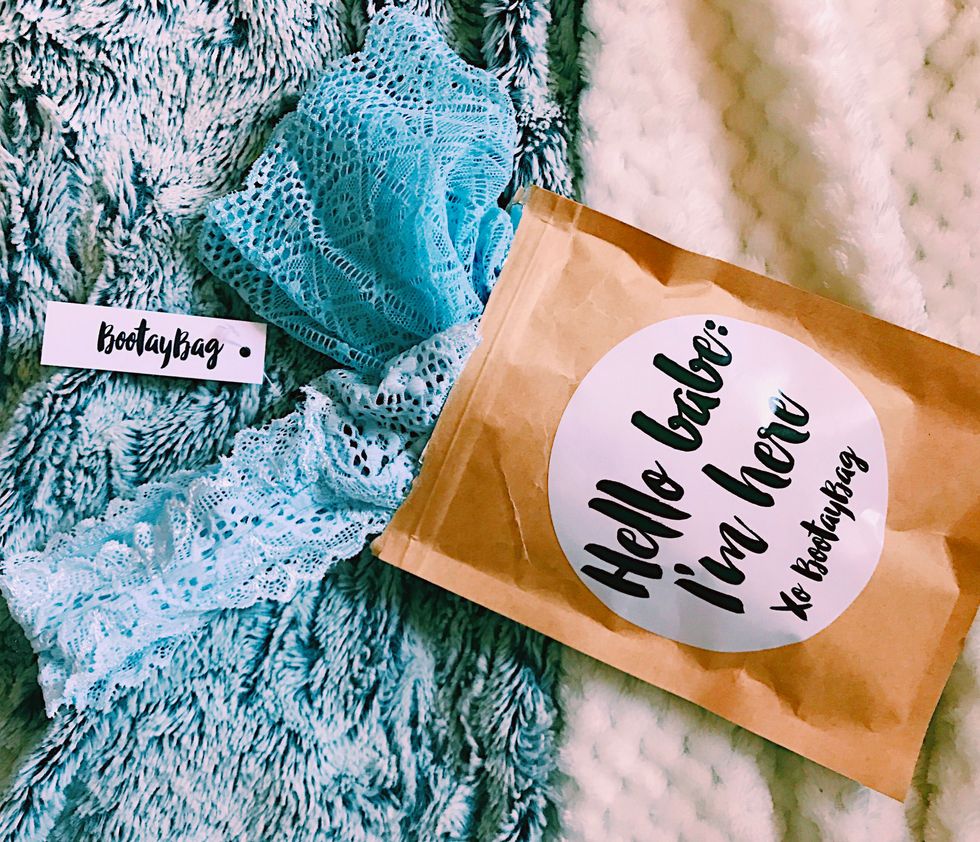 I have been a loyal subscriber for three months now and it's awesome because I am slowly adding to my underwear collection without having to make trips to the mall. I know two pairs may not sound like a lot, especially when we think of the infamous '7 for $27' undie deals, but these two pairs are made extremely well. The intricate lace is gorgeous and does not itch or rip. I have put mine in the wash several times and they have not fallen apart.
It wouldn't be an awesome service without the 'giving back' aspect. When someone posts a picture with the hashtag #undermatters, Bootaybag donates $1 to the Melanoma Foundation.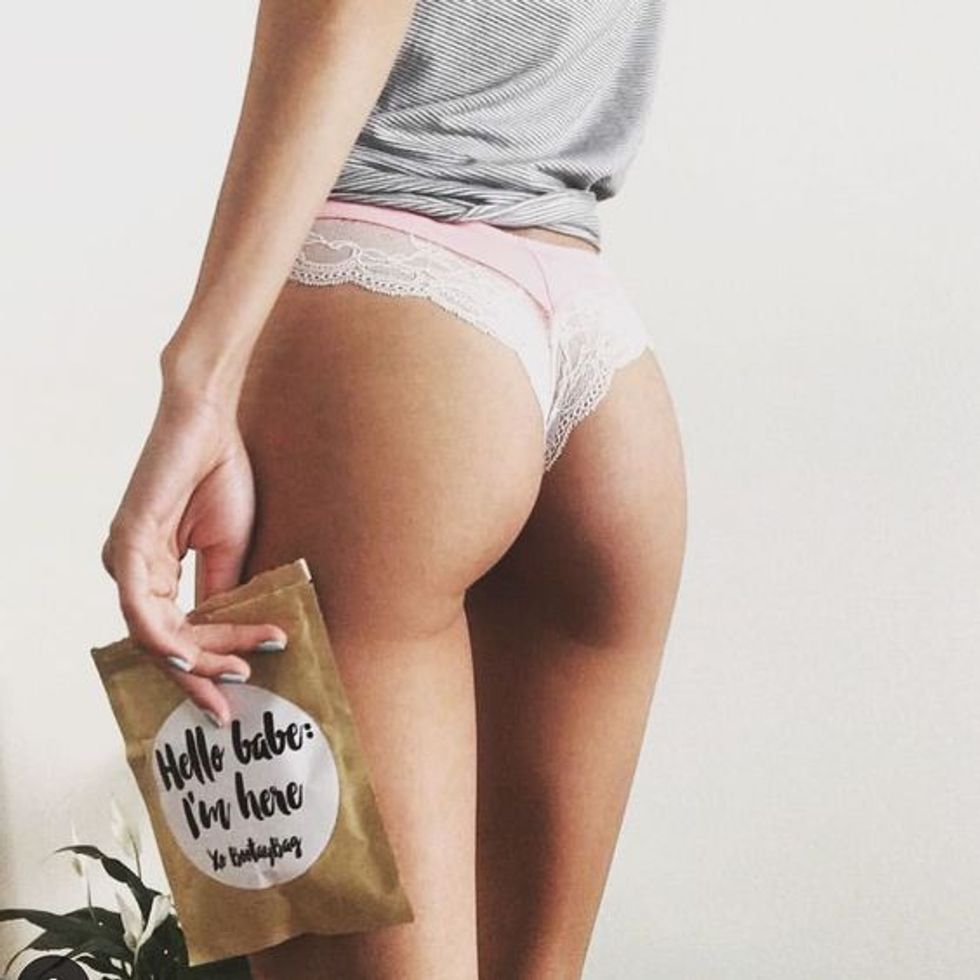 The main reason I am writing this article is to acknowledge the fact that every woman deserves to feel beautiful. You are worthy, you are strong, you are sexy. Something as simple as having your bra and underwear match makes you feel confident and ready to take on the day. P.S. Bootaybag also gives you the option of adding a bralette onto your purchase!
Have I convinced you yet? I freaking hope so. You'll basically be a goddess in these undies, I promise.