I don't know about you but every semester I bring books I want to read to school but then I buy my school books and realize that free time and reading for pleasure is kind of a pipe dream. So here are the books I brought to school, had no time to read, and now plan to read during the summer.
The Man in the High Castle by Philip K. Dick
This is an alternate history novel that takes place in 1962. In this alternate history, World War II has been over for fifteen years and the Axis Powers has one. Here Imperial Japan and Nazi Germany rule over what was the United States of America. In 1963 The Man in the High Castle won the Hugo Award for Best Novel. In 2015 the book was adapted to a TV show by Amazon with Dick's daughter Isa Dick Hackett as one of the show's producers.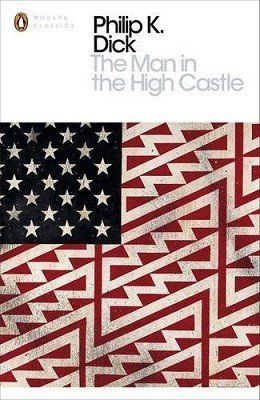 The Last Summer of Reason by Tahar Djout
Djout is an Algerian writer and The Last Summer of Reason was originally written in French. It was published by Marjolijn de Jagar. The book is about a man who owns a bookstore and the country is being taken over by a political movement that wants to control every aspect of everyone's life. This is a story about how far someone is willing to go to maintain hope.
Djout was attacked by assassins as he left his apartment in Bainem, Algeria in 1993. One of his attackers has said they did it because Djout "Wielded a fearsome pen that could have an effect on Islamic Sectors."Djout did die in a coma a week after the attack but this novel was found in his belongings and was published posthumously.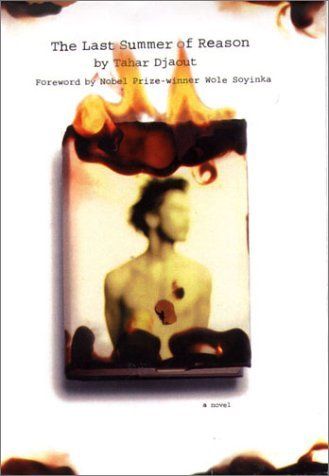 One of Us by Alice Domurat Dreger
One of Us is a nonfiction work about conjoined twins. The book explores what we as a society, think is normal. Dreger brings problems with changing infants bodies when they are infants to achieve this "normal" and what it does to people when you label their anatomy as "abnormal".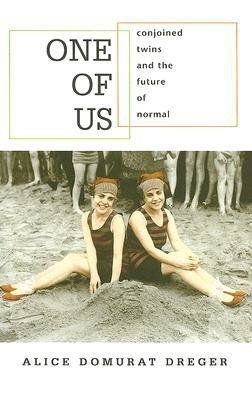 Turtles All the Way Down By John Green

I am a huge fan of John Green. I even preordered a signed copy. One of the most interesting things about this book (that I've gathered from other people who have read it because I haven't) is that the main character has OCD, which is something I know John Green struggles with himself. It seems as though he has put a little more of himself in this book than the others (again, haven't read it) and that's one of the reasons I'm really looking forward to reading this. If you like John Green, or even if you don't, you should check out his Youtube channel Vlogborhters that he does with his brother Hank Green.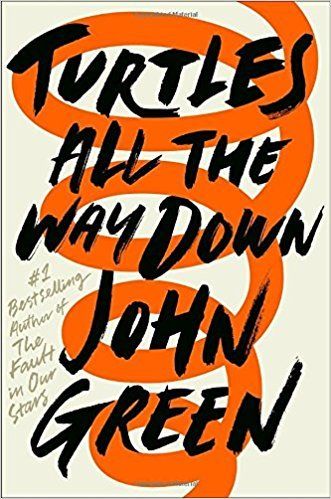 Escape from Camp 14 by Blaine Harden

This is another nonfiction novel and it's about North Korean prison camps that have been known to punish people by condemning generations. Meaning that someone could grow up in prison while serving time for a crime they did not commit. Only one person is known to have escaped from one of these North Korean political prison camp. His name is Shin Dong-hyuk and through his escape Harden is able to report on the darkest secrets of the North Korean government. Honestly, this might be the book on the very top of my to-read list.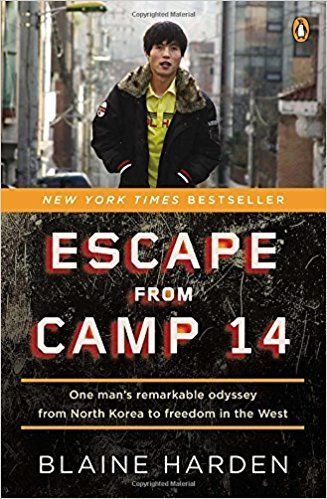 Never Let Me Go by Kazou Ishiguro

Ishiguro is a Booker Prize-Winning author and this specific book was the Nobel Prize. This is a dystopian science fiction novel about three friends who attend Hailsham, an exclusive boarding school in the English countryside. The friends are able to reunite later in life and realize what happened to them and how that is going to change the rest of their lives.
Sorry if this is super vague, literally just going off of the back of the book here. But I have been told that even if you're someone that doesn't usually like dystopian science fiction novels this is still a great book to read. It's not just about dystopian societies or science fiction it's also a great story about love, loss, and hidden truths.
I don't know for sure but it seems as though this story as a lot of twists and turns to it and mysteries to uncover. I cannot wait to start reading it.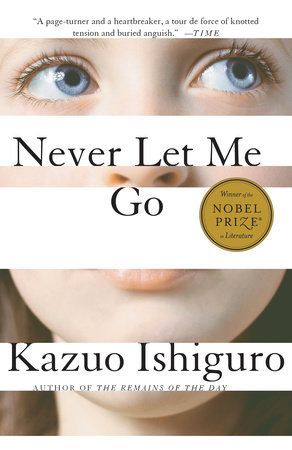 Round Ireland With a Fridge by Tony Hawks

This is not a metaphor. This is a book about a man, Tony Hawks, who lost a bet and ended up having to carry a fridge around Ireland. From what I've read it's a story about a man who made a drunken bet and as he was fulfilling his end of the deal he had the adventure of a lifetime. It's funny and charming and relatable and interesting.
I actually started reading this book a while ago. Funny enough, I was on a bus from Dublin to Killarney.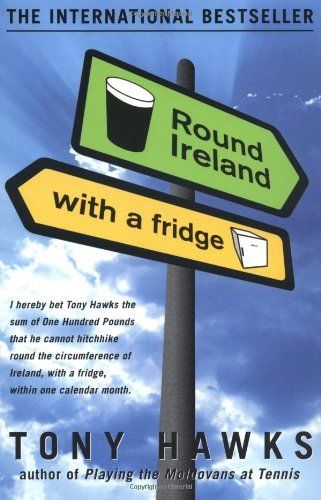 Cthulhu Mythos Tales by H.P. Lovecraft
I'm not going lie... I'm a fake fan. I haven't read much of Lovecraft but from what I have read I've loved. He's kind of the father of horror fiction. His writing generally relies on fears surrounding the unknown rather than gore or shock. Though some gore and shock are present. There are many Lovecraft compendiums or collections this is just mine.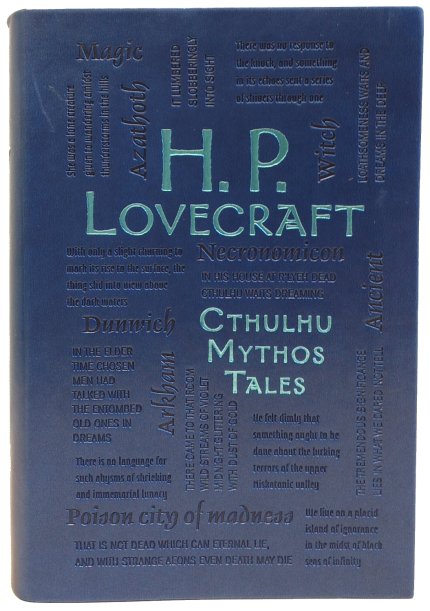 The Fifth Elephant by Terry Pratchett

This is a book in Terry Pratchett's masterpiece of a series called DiscWorld. It's made up of a series of books that don't technically go in any specific order. The books are about different characters in this science fiction world and occasionally characters will pop up in other books in the series. The books are funny and relatable. The world Pratchett creates is colorful and the most original stories I've ever read.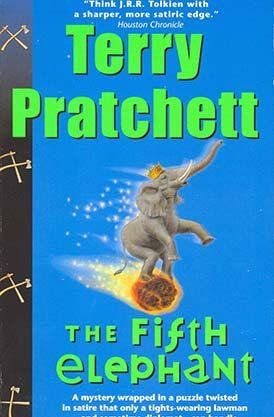 Going Postal by Terry Pratchett
Yup another book in the DiscWorld series. Explaining what these two books in the series are about is kind of complicated because the world building Pratchett does needs to be experienced first hand. Honestly, whenever I'm in a bookstore I check to see if there's anything by Pratchett and I buy it on the spot. This is such a good series and I can't recommend it enough.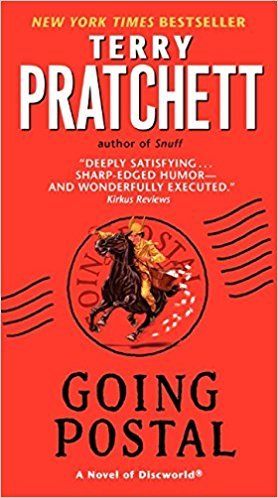 Carry On by Rainbow Rowell

Rowell is an author I've always wanted to read but I've never been able to. I own Eleanor and Park and I've almost bought Fangirl on several occasions. Carry On is just another Rowell casualty to my school work. Carry On is a story about vampires and magic but it presents these characters in a mundane way and that's just my kind of humor. There's definitely more to this story, like a plot and stuff, but again just reporting on what I see from the back cover.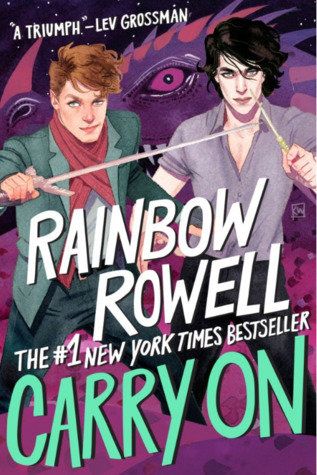 The Return of the King by J.R.R. Tolkien

I've read the other books in the series, yes including The Hobbit, and all that's left in The Return of the King. I love Tolkien. I love his world building and the characters he created and the adventures he writes about. It's only that, for me at least, it takes a lot of time and effort to read his work. It's so descriptive and a little dense I need to be paying my full attention. Not exactly something I can read to wind down for the night.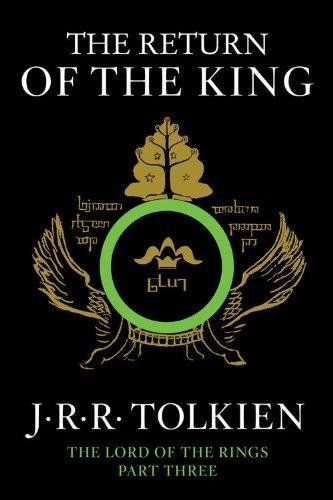 Dog Company: A Ture Story of American Soldiers Abandoned by Their High Command by Lynn Vincent and Captain Roger Hill

This is yet another nonfiction work. A good friend of mine recommended it, literally a year ago and I still have it and haven't read it. My friend compared it to The Things They Carried by Tim O'Brien, which is one of my favorite books of all time. I'm not really sure what else to say about this book because it's all kind of in the title.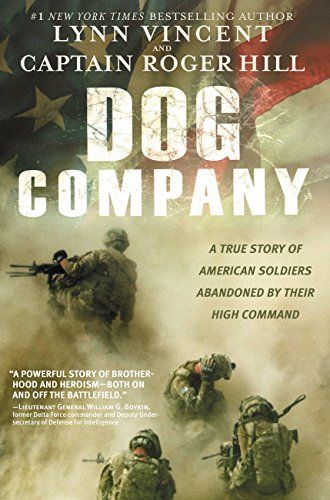 The Once and Future King by T.H. White
No joke, this book has been on my shelf since middle school. It's a wonder why I've never cracked it open since I am a huge fan of Arthurian legends. T.H. White wrote what is widely received as the best version of King Arthur and his knights, Merlin, and the beasts they all fought together.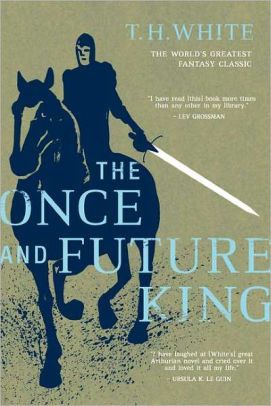 Land of Love and Drowning by Tiphanie Yanique

I actually bought this book at the Morristown Festival of Books in New Jersey, if you live near Morristown you should really consider going when they start advertising for 2019. They are able to get quite a few big names to come and read and talk about their work. For instance a few years ago they had David Leviathan.
Anyway, I got this book because it reminded me a lot of Gabriel Garcia Marquez and the two authors have been compared in the past. The book takes place in the early 1900's when the Virgin Islands had just been acquired by the United States (they were formerly under Danish rule). After a ship sinks in the Caribbean three children are orphaned.
Like Marquez, Yanique has infused the setting and characters with an inherent magic that is somehow inseparable from the characters themselves. I'm really looking forward to reading this, it's got this type of folklore feel to it that I feel I see so little in literature today.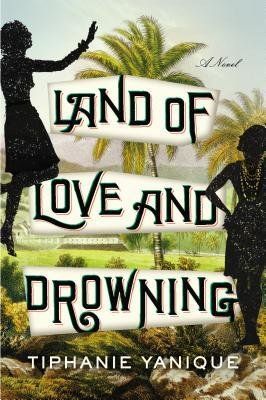 So there you go. That's what I'm going to be reading this summer. What are you looking forward to reading this summer?