Every March, artist Bo Bartlett teaches a Master Class in Columbus, Georgia. These take the form of a magical three day weekend filled with learning, laughing, music, thinking, and of course, painting. During the course of these days, Bo introduces students to his holistic way of thinking about and creating artwork.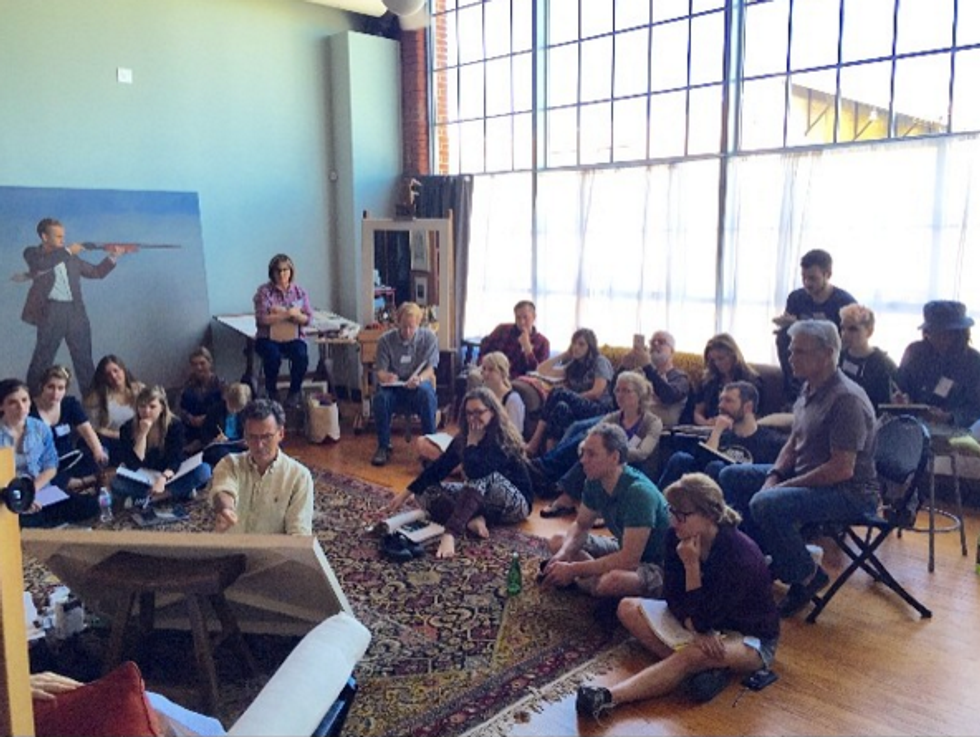 Bo Bartlett teaching his 2016 Masterclass.
He addresses the steps of working with the grisaille technique, a method he often uses in the creation of his paintings. This is the creation of a tonal neutral underpainting done on a grey panel, which color is pulled over once the drawing is established. Students work from a live model in a studio filled with unchanging north light. Bo Bartlett paints alongside all the students to show them his process step by step. Each artist tackles the method in their own artistic vernacular, and it is always impressive to see what is created. All of the paintings have different perspectives literally and figuratively, and they are all fantastic. Bo is works with each student to help them along the way, and each student brings something new to the table. Bo also imparts his ideas on how to find creativity, inspiration, and drive in talks that he gives in his studio. These ideas range from how to take care of yourself to spiral dynamics by Ken Wilber.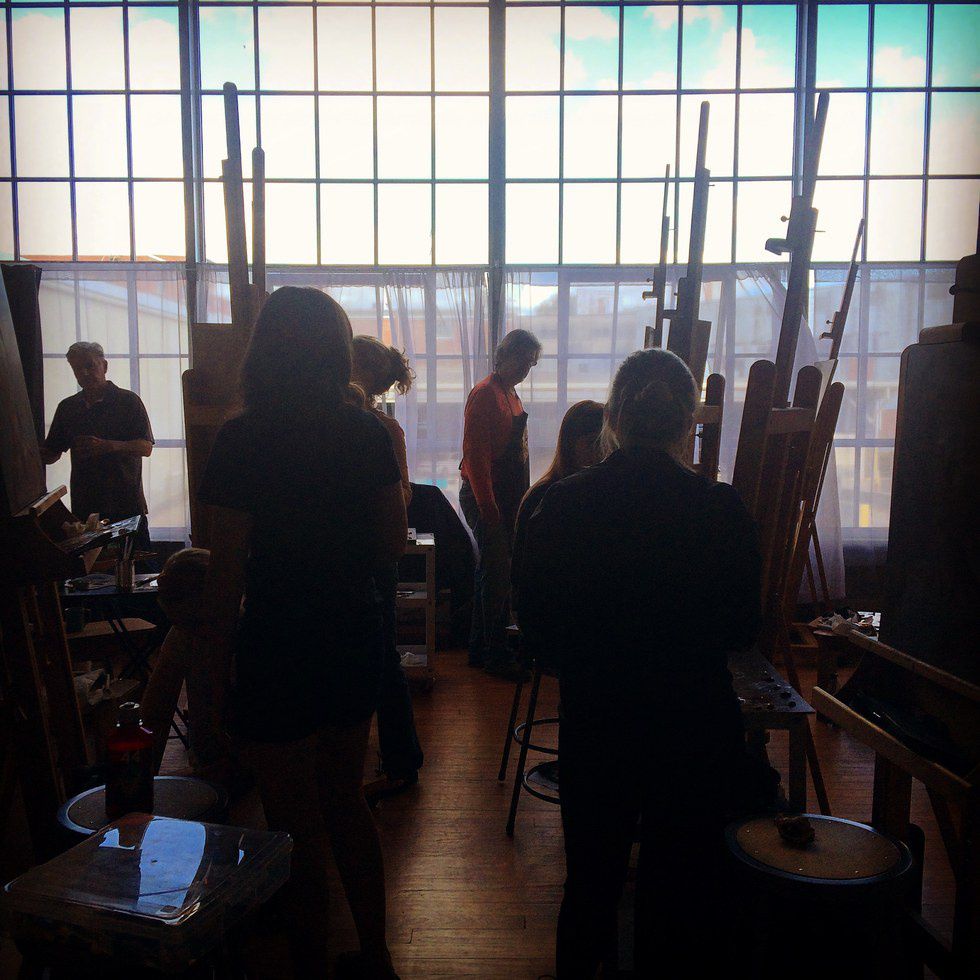 Students working on their paintings in the Master Class studio.
I have been thankful to attend his class for the past three years, and each year I have learned more, made lifelong artist friends, and understood more about the world. I still remember my first Master Class very well because the event was a turning point in my life. Not only did Bo share his wisdom about painting, but also his way of life. He is a strong believer that you have to "feed the well" which means that you must take care of yourself and have new experiences that will help in the creation of your paintings. This idea really lit the way in determining my path through life.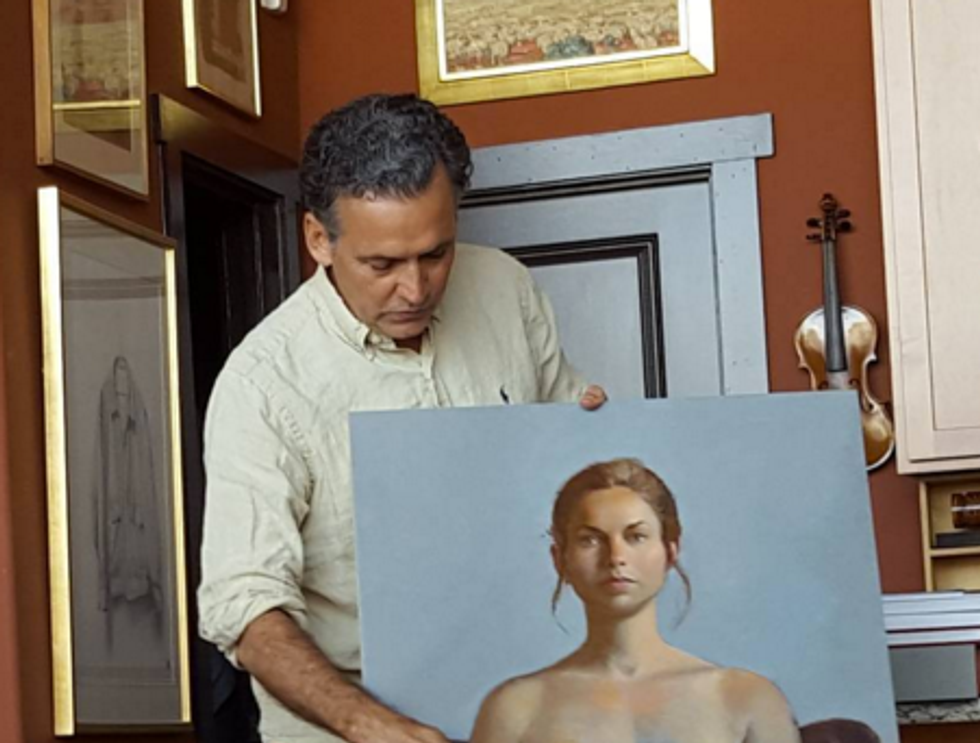 Bo Bartlett's class is more than just learning how to paint, it is about learning how to be in the moment. It is about things that are hard to capture in words. It is a way of seeing. We are thankful that a teacher and artist like him is willing to share with us his ways looking and thinking.