An incomplete list of things black people want in 2019.
1. Identity politics.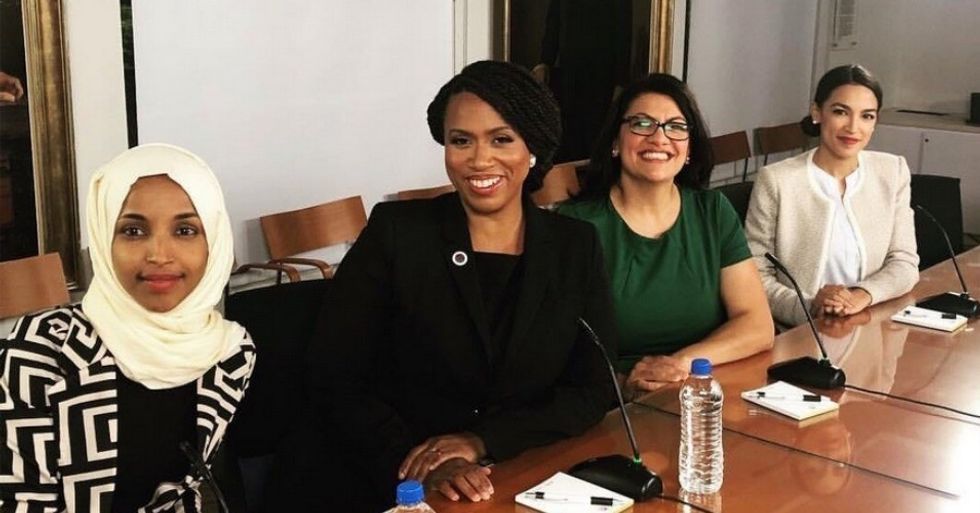 Reps.-elect Ilhan Omar (D-Minn.), Ayanna Pressley (D-Mass.), Rashida Tlaib (D-Mich.), and Alexandria Ocasio-Cortez (D-N.Y.) at freshmen orientation on Capitol Hill
and more specifically, race-based politicians.
To be fair, all politics today is identity politics. The problem is that almost all politicians feed the needs of the majority, and very few, the minorities,
In 2019, black people need more black politicians who aren't afraid to upset the white majority by running on a platform in which their main concern is to uplift black communities and have social and economic plans on how to do that. There are reasons to be concerned about the state of our democracy. President Orange, racist law enforcement, wars, children being locked in cages, tear gassed and starved to death along the boarder...all while fascists sit in government and pick their noses....
2. African American History classes.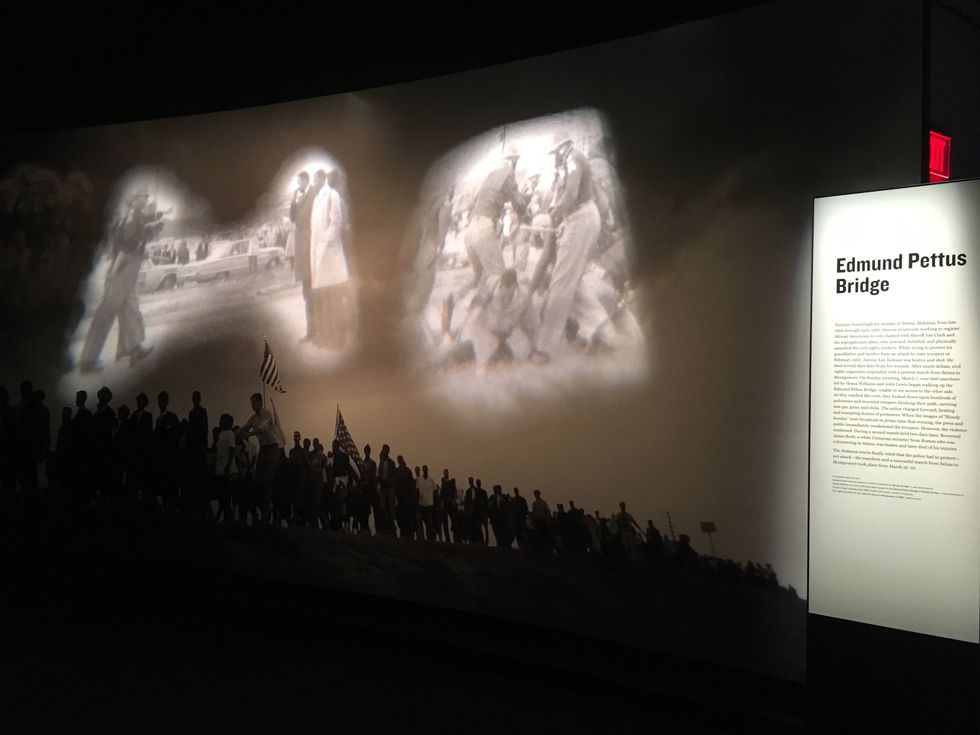 "Bloody Sunday" display at the Center For Civil and Human Rights in Atlanta, Georgia.
Ashleigh Haughton
...as mandated core class and not as electives. Black people are tired of learning about white history while our own is deemed inferior and thus unimportant, and we're tired of having to explain simple shit to inquiring minds who are old enough to read a book. Instead of "Huckleberry Fin" and "A Streetcar Named Desire", how about we make "The Middle Passage," "Kindred," and "The Souls of Black Folk" required reading?
In reality, many of us have great-grandparents who were born on slave plantations, and parents that grew up in the midst of the civil rights movement, so the plight of black people has always been all too familiar to us. Others, however, have surface level knowledge of black history. Do I need to remind you all of President Orange's unfortunate Black History Month speech in which he referred to Fredrick Douglass as "someone who has done a terrific job that is being recognized by more and more people." Bish, what?
3. Affordable natural hair products.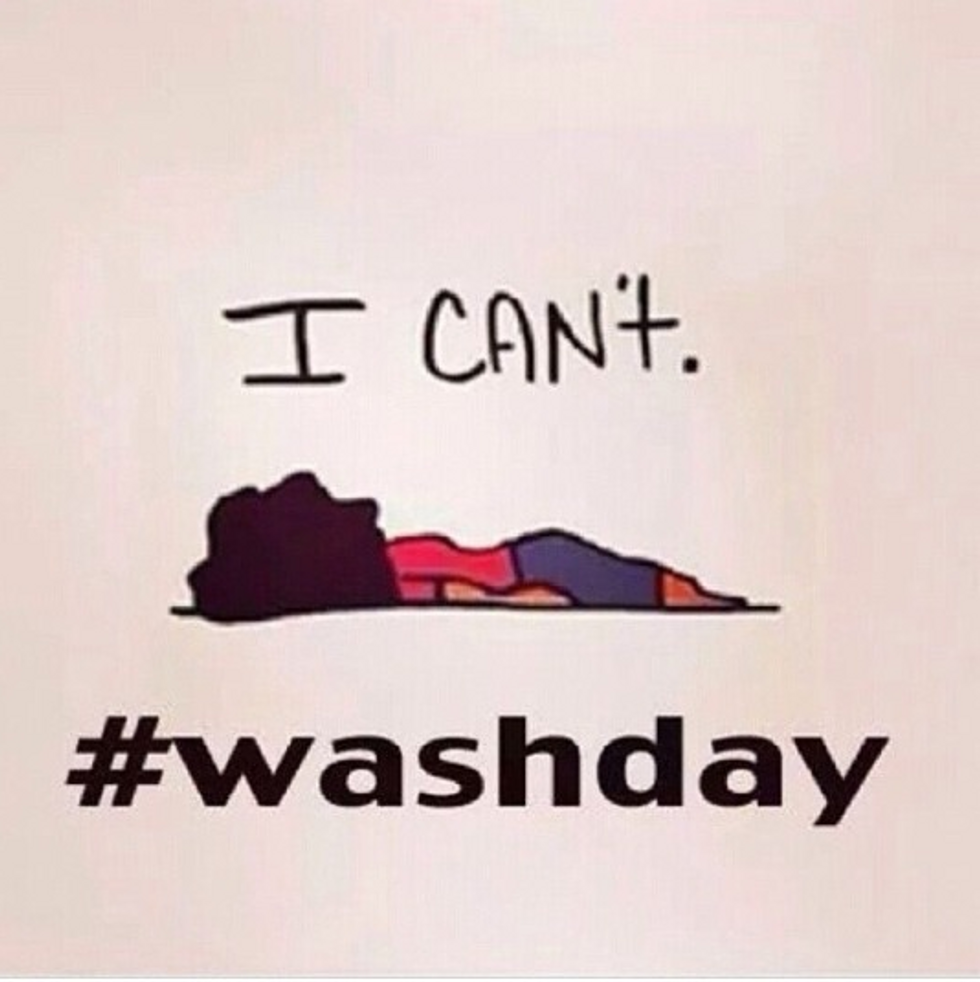 Because $17.00 for 12oz of leave in condition is too damn much! We have seen this wave of black millennial women opting to stay or go back to natural, but dear God, it's expensive! There is no reason black beauty products should cost nearly twice the price of white (excuse me..."good for all textures") beauty products.
Maybe if they were more affordable, Walmart wouldn't feel the need to lock them behind glass cases in black neighborhoods...
We also need an end to shaming black women and young black girls for wearing their natural hair. That includes, but is not limited to, touching, poking, pulling, patting, saying things like "you should straighten it," or asking questions like, "do you wash it?"
4. To not be shot by police.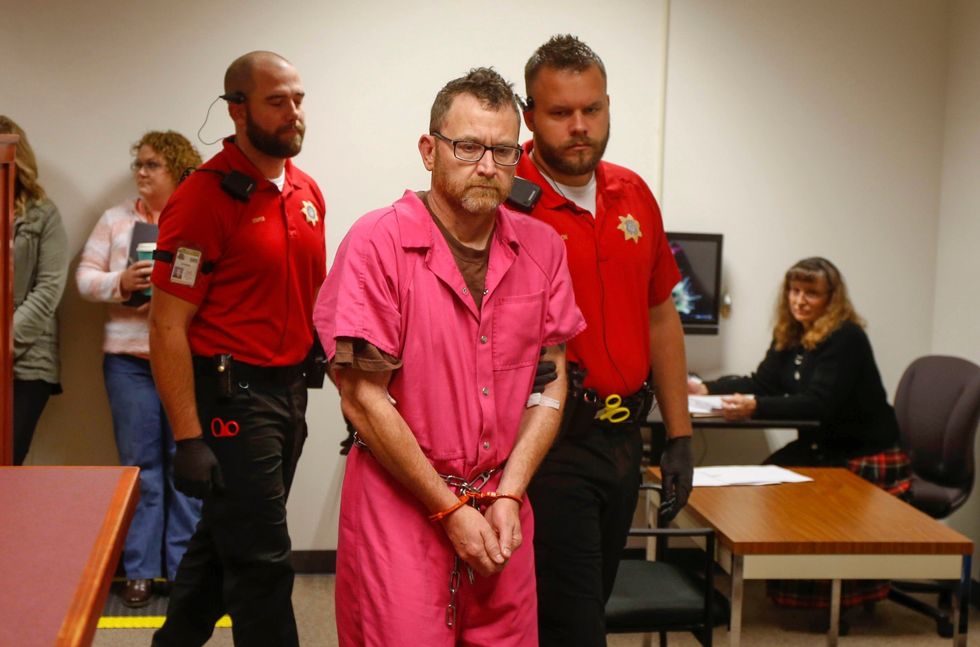 Scott Michael Greene was taken to his initial court appearance in Des Moines in 2016.
...when we have done nothing to deserve it. Sure, black people commit crimes (at the same rate as white people,) but we would just appreciate only being threatened with a gun when absolutely necessary. And if it isn't too much trouble, to be handcuffed and taken into custody, the same as our white counterparts.
Like, Scott Michael Greene, for example. You know, the Confederate flag waving white man who murdered two police officers, evaded custody for two hours, was captured two counties away and then brought in "without incident."
So let us end this narrative of police officers fearing for their lives when in the presence of BLACK suspects.
Please, and thank you.
5. Respect of black women.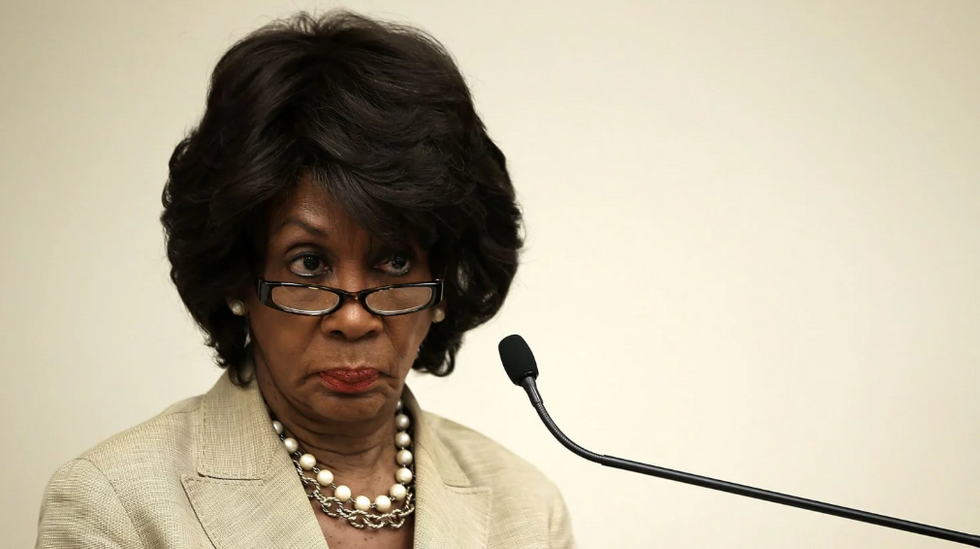 Auntie Maxine
"The most disrespected person in America is the black woman. The most unprotected person in America is the black woman. The most neglected person in America is the black woman." - Malcolm X
Every day, we see black women attacked, harassed or embarrassed for their hair, for being loud, for being intelligent, for calling out injustices...etc. Through media, we see the callous way words are used to subjugate and crush black womanhood.
Take Rep. Maxine Waters for example. Aside from the death threats, President Orange continuously refers to her as "Crazy Maxine" for her anti-fascist rhetoric, and Bill O'Reilly has even gone as far as to criticize her hair for calling the Trump Administration "dangerous," as if it isn't.
6. To be free of racial stereotypes.
Though many might be considered harmless, funny or even a compliment, they are in fact all damaging and dehumanizing. To be honest, I imagine the young girl in this video growing up to destroy an innocent black man's life, and I bet her mother will have the same reaction.
7. Affordable and comprehensive healthcare.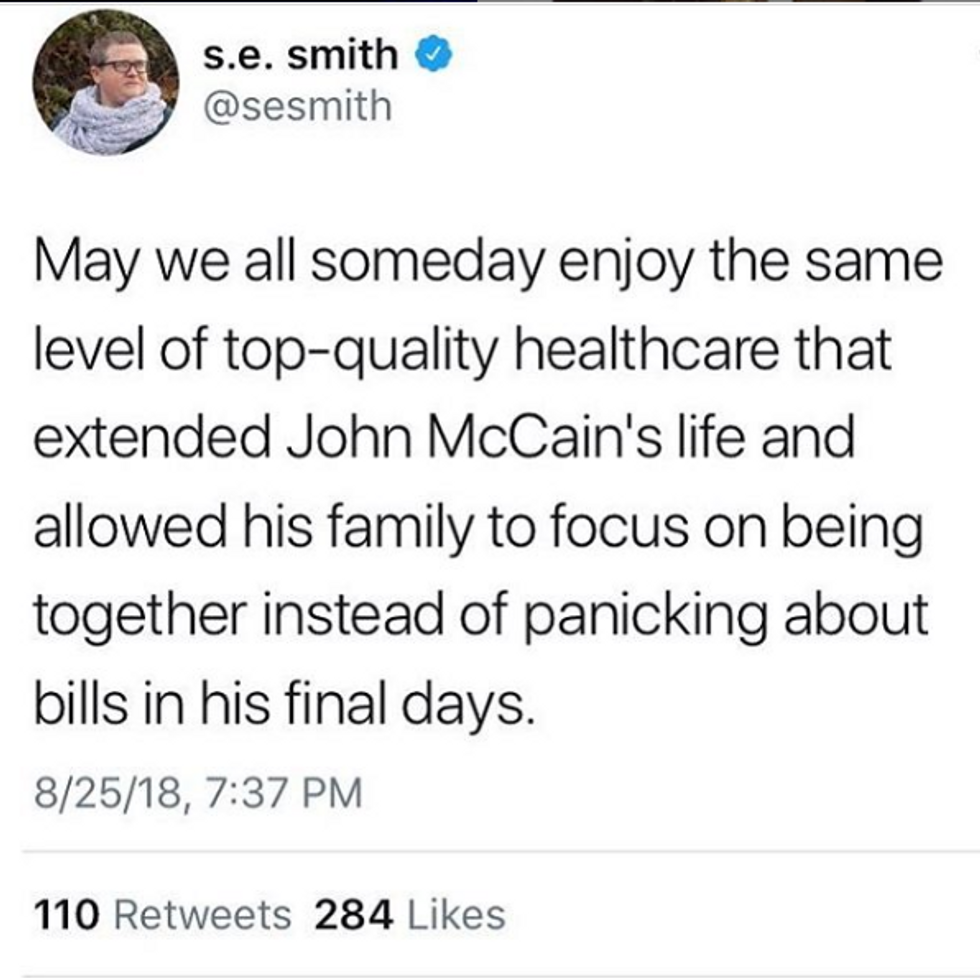 Tweet about John McCain
James Baldwin once said, " Anyone who has ever struggled with poverty knows how extremely expensive it is to be poor," and good GAWD, if that isn't the absolute truth.
Most black people I know just try really hard not to get sick or die, and while that may sound funny, it's actually quite terrible and unrealistic. An accident or disease should not put anyone in financial ruin, and these politicians know that. They also enjoy their own healthcare plans that the taxpayer pays for.
8. The federal legalization of marijuana.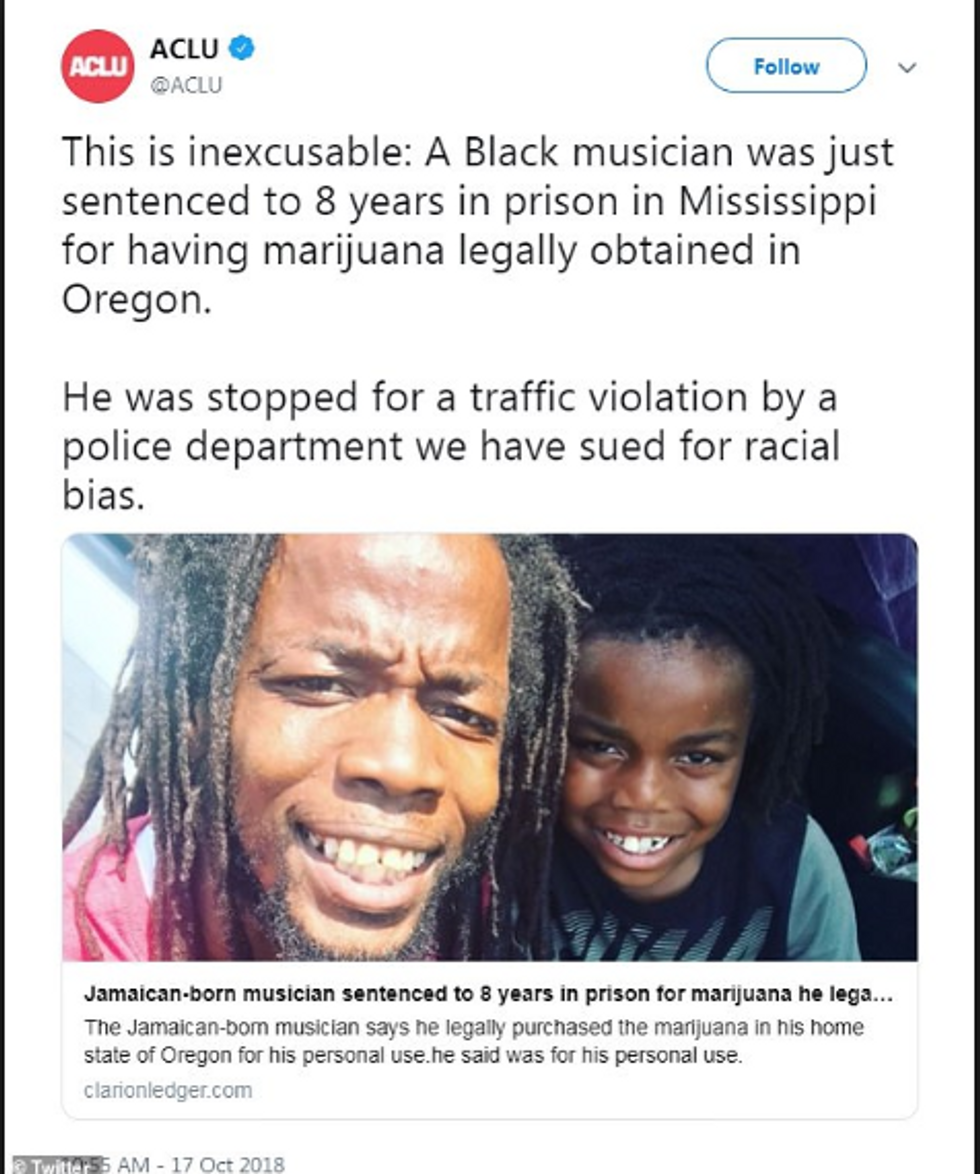 Patrick Beadle
Along with the immediate release of every black person currently behind bars on marijuana charges. If Karen in Los Angeles can get a prescription for her 10-year-old son, then Marcus in Fort Lauderdale should not be tackled to the ground, handcuffed and jailed for an 8th of weed.
9. Criminal justice reforms.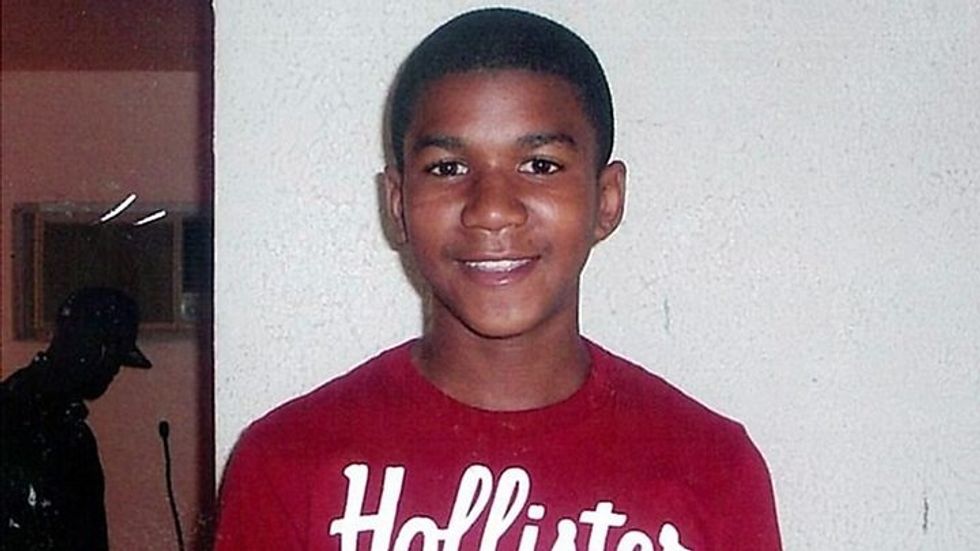 Trayvon Martin
Zero police quotas, no stop and frisks, and doing away with three-strikes provisions and mandatory sentencing would be an excellent start!
Then we can tackle racial bias in the courtrooms, inmate slave labor, and the broken rehabilitation system.
10. A new standard of beauty.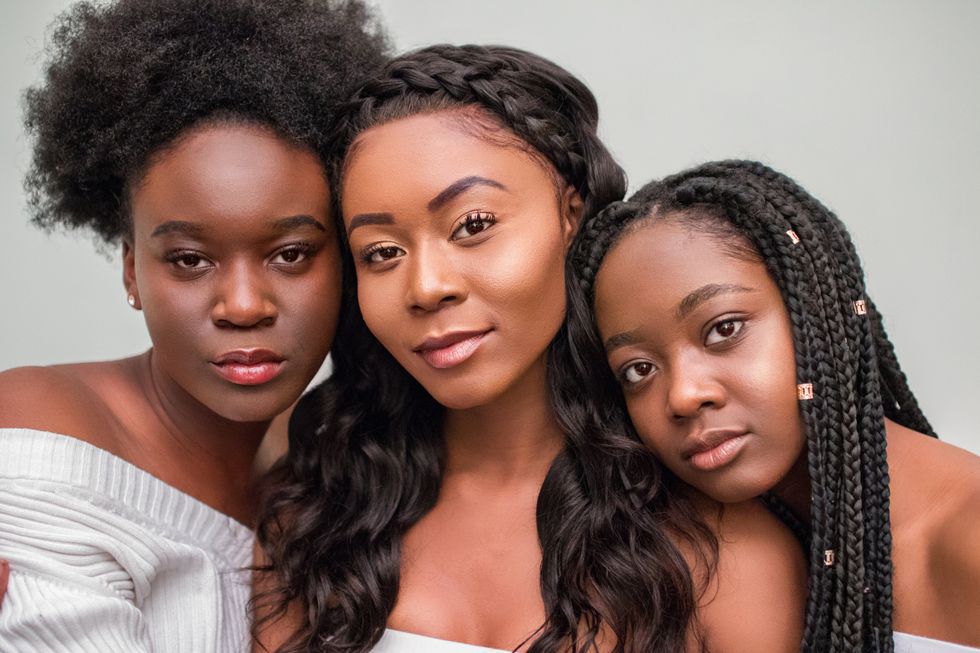 Eloise Ambursley
One that encompasses black and brown women in not only skin color but also hair texture, physique, intelligence, and badass-ness.
Black women are tired of seeing the size 2, blond-haired, blue-eyed, barbie prototype plastered on every screen and in every magazine. Not only do very few women naturally look like that, but very few want to. Beauty is in every hue and in every woman.
We also know that representation matters! The cathartic experience of finally relating to a character on screen is one like no other. It gives little black girls, specifically, permission to be themselves, and as a black woman, I can tell you that often times the social climate of many environments demand that we hold back or even silence ourselves.
Let's make 2019 a lot better than 2018.