As of Saturday, December 8, I've been on this earth for 21 years. That's an insane amount of time to be alive if I'm quite honest. In that time frame, I learned a lot of lessons about myself and growing up. What I never realized though is that in my first day of being the ripe age of 21 I would learn a plethora of lessons. Some are more insignificant than others, and some I already partially knew.
No matter if I knew them or not, below are 21 facts that became evident to me on my 21st birthday.
1. Giant cookies taste significantly better than smaller ones.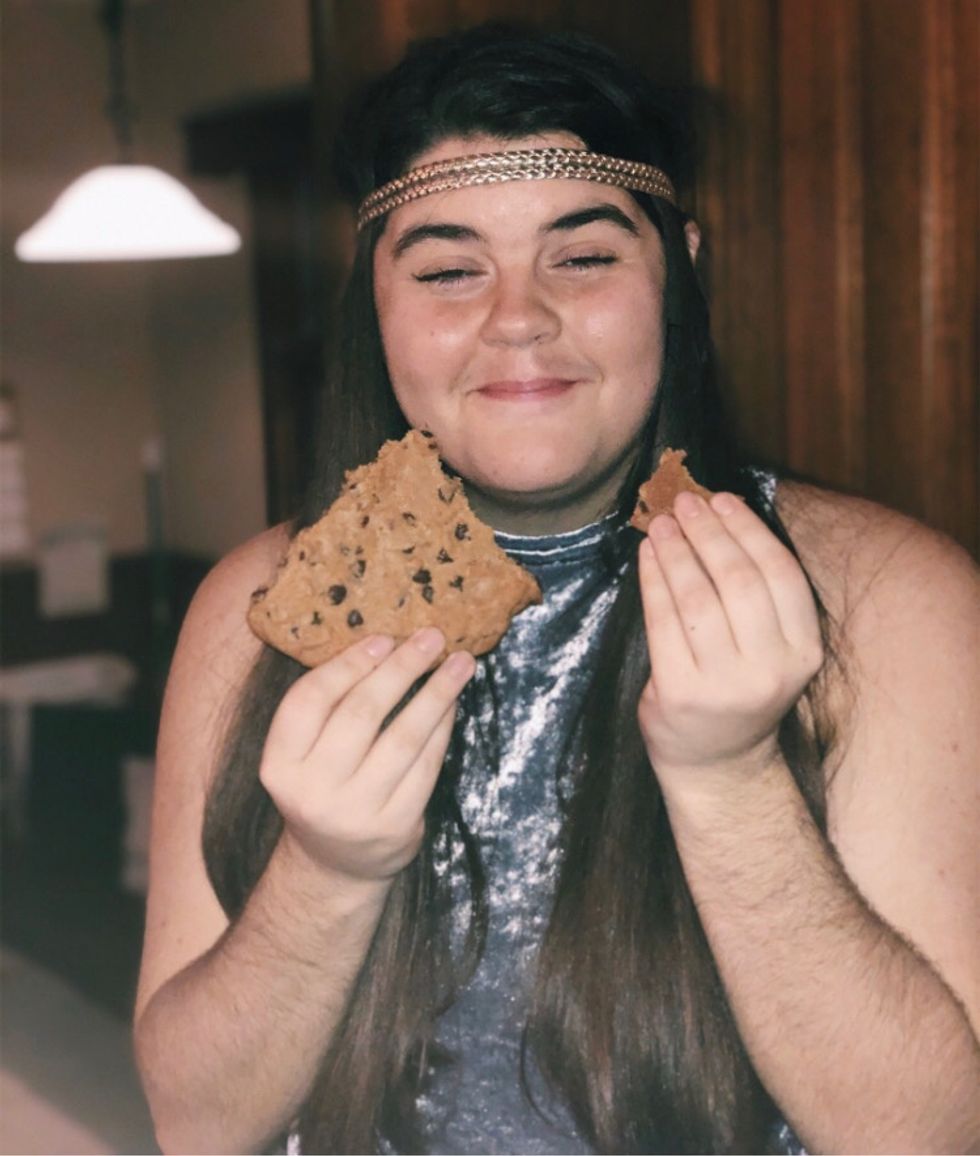 Genuinely, I'm not sure how I couldn't possibly have known this before now. But it came about from some friends who so kindly baked me a cookie the size of my head for a birthday gift. I'm not a massive chocolate chip cookie fan, but that cookie was pretty darn good.
2. Swing dancing is the best type of dancing.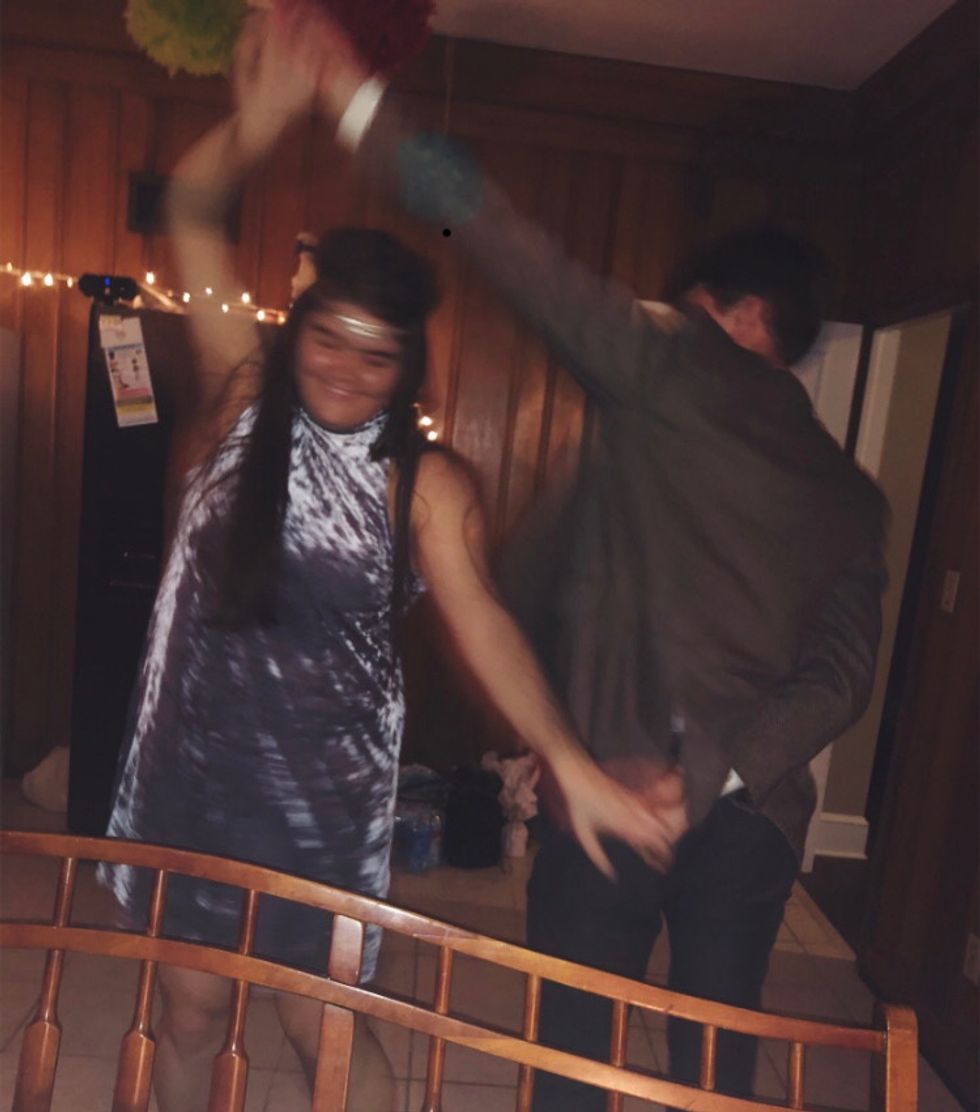 I'm not the greatest dancer out there, but I can vibe to some swing dancing. Even though I'm not too great at that wither, but it's the effort that counts, right?
3. Champagne doesn't always spray like it does in the movies.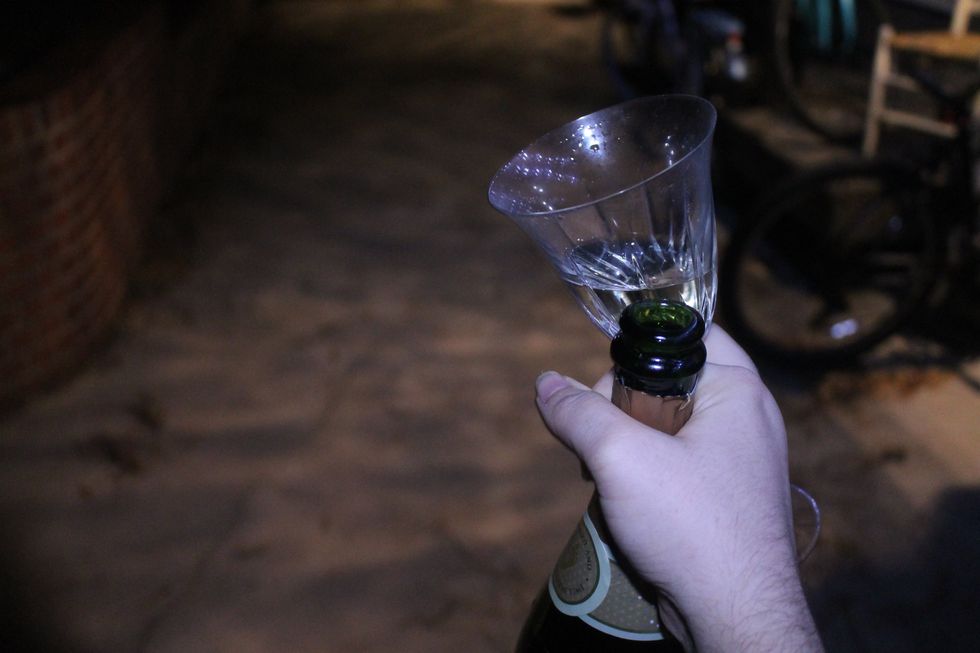 All I'm gonna say is that I was slightly disappointed when only a small amount of champagne spilled out after I popped the cork off.
4. Snorting a shot hurts like no one's business.
This one sounds like obvious common sense, and you're probably already judging me for this but let me explain. One of the bars on Franklin Street has a tradition where on your birthday you get a shot of Jameson and once you've taken it you flip it over and snort a small portion off the top of the shot glass. It's kind of like a right of passage thing, but that doesn't mean it doesn't hurt just as much.
5. 8 a.m. exams on your birthday kinda suck.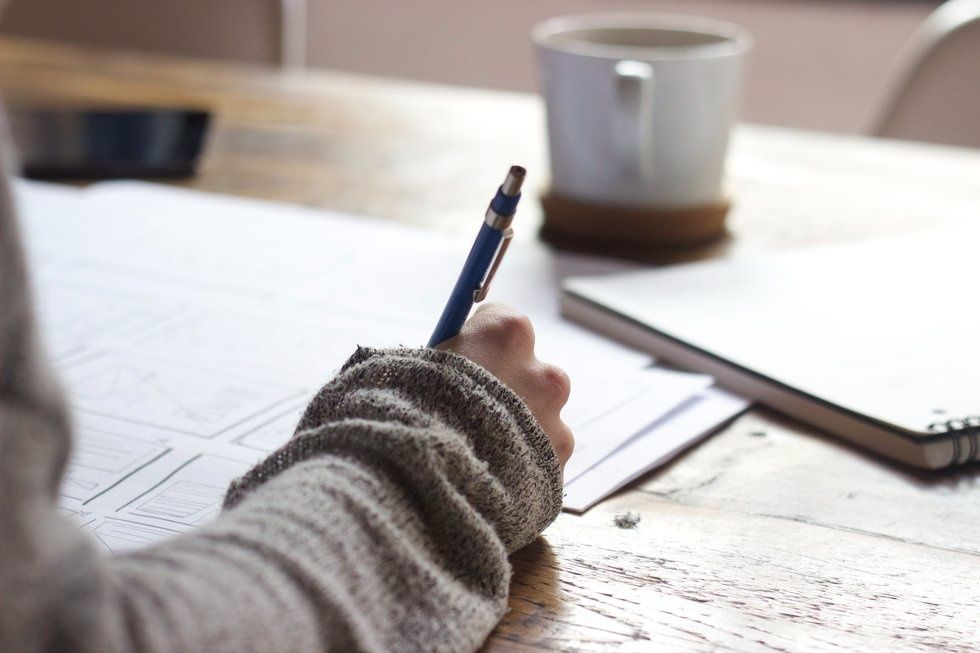 Stress and not getting to sleep in to start out my birthday? Yeah, no thanks. The good news though was that I killed my final that day, so I guess it came with a little birthday magic attached.
6. Being carded for the first time is a weird feeling. 
I'll just leave it at I felt very stupid and like a child who was learning to ride a bike for the first time.
7. "The Great Gatsby" is the best book ever written, no question.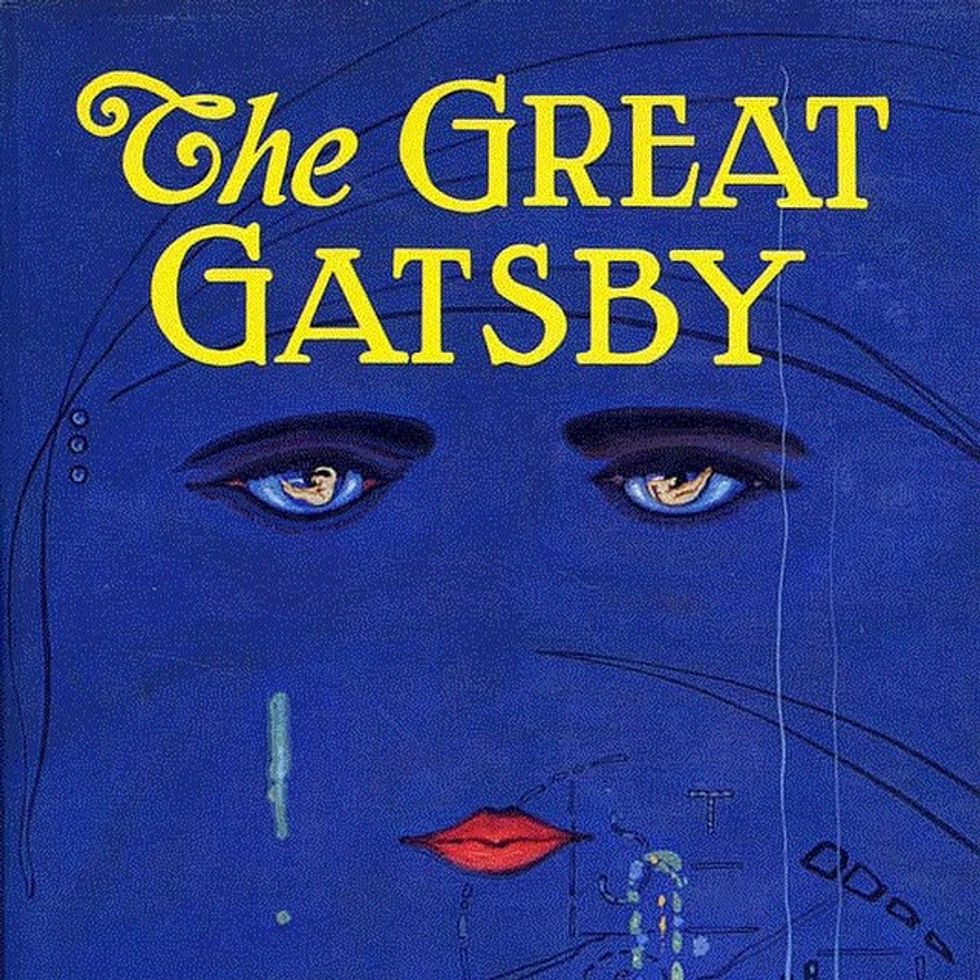 www.instagram.com
F. Scott Fitzgerald has crafted an absolute masterpiece in this book and it translates so well to party themes and casual conversation topics. OK so I may be biased with that last part, but this book will always be my absolute favorites for a number of different reasons. I'll never get over Gatsby and his green light at the end of the dock.
8. Unexpected free food on your birthday is life-changing.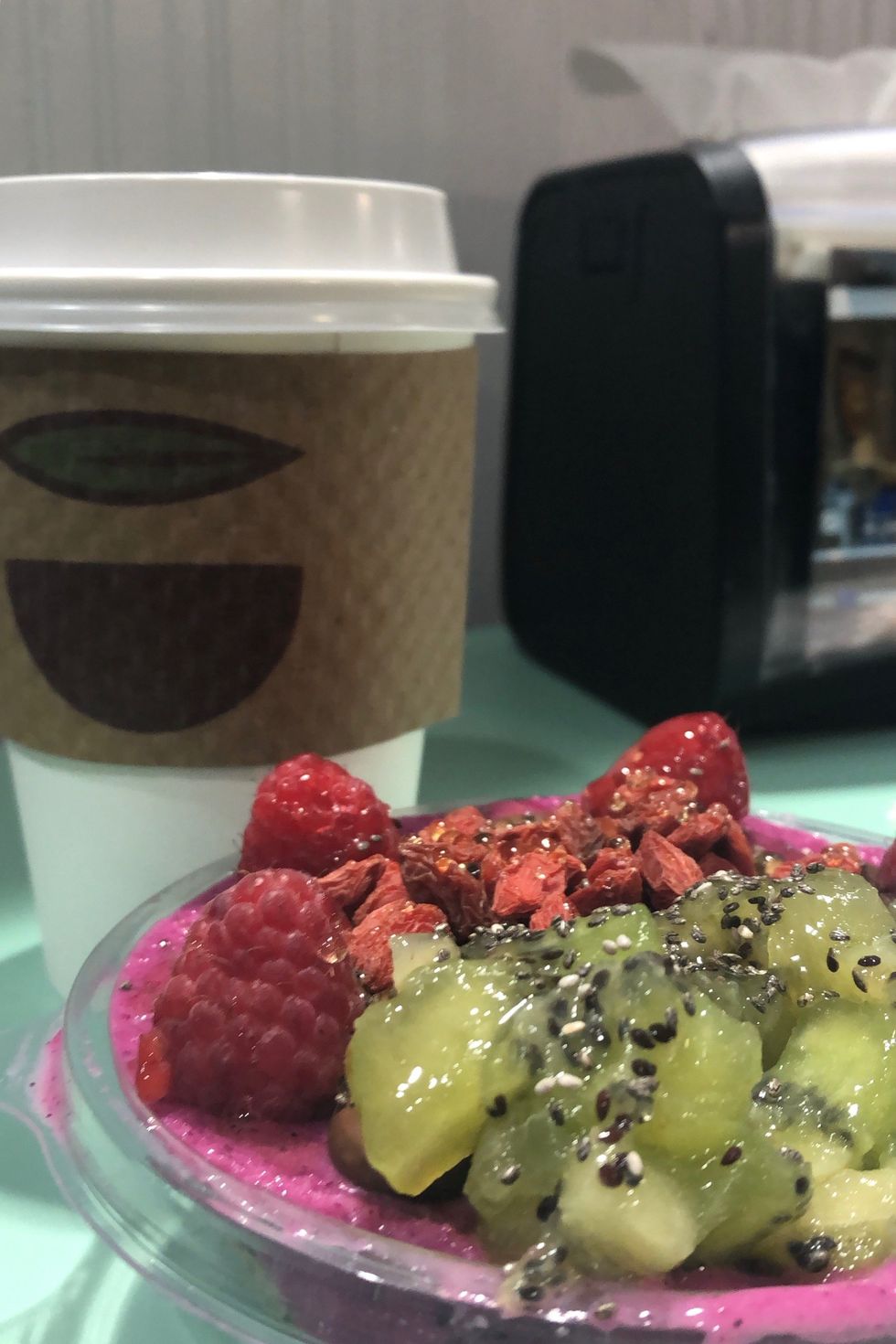 Honestly, free any time of the year is a plus, but on your birthday it's like a new level of feeling accomplished.
9. I'm not a huge fan of changed plans. 
Last minute changes in plans stresses me out and I'm just really not a fan, but patience is a virtue or a reason I suppose.
10. You can make puns out of literally anything.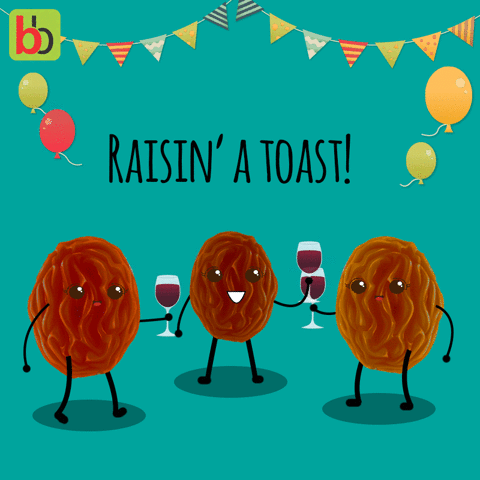 Giphy
Two of my friends and me may or may not have walked outside of my friends's house for a solid ten minutes casually coming up with puns for anything we could see. It was all in good fun, and had me cracking up which for anyone who knows me knows laughter is the way to my heart.
11. Snow on your birthday > no snow on your birthday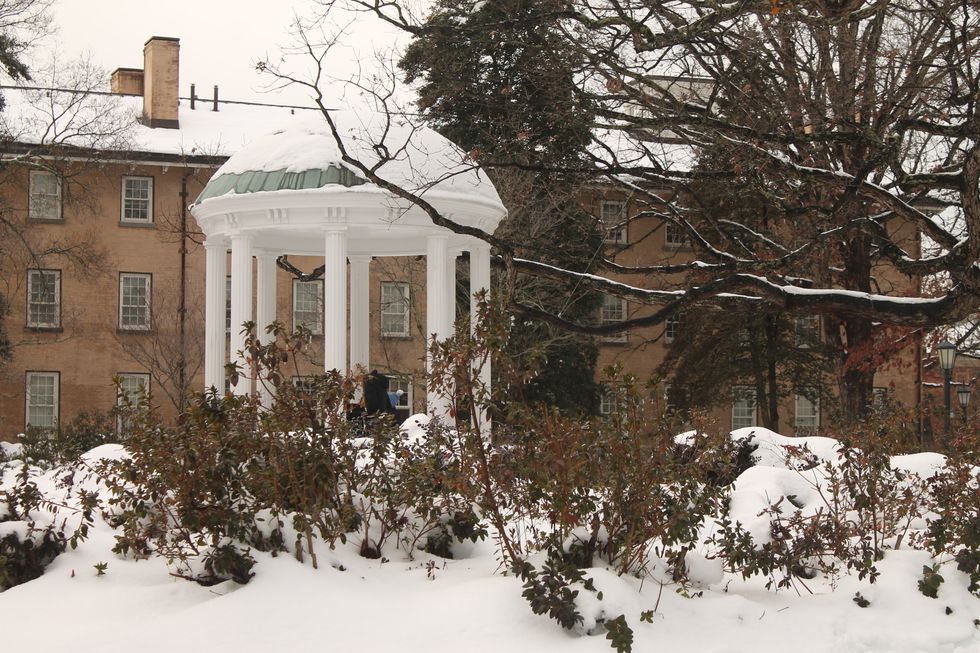 I absolutely love snow, if I'm honest it's really the only thing that makes it worth being insanely cold outside so to have it on my birthday is magnificent.
12. Never try to take a nap after drinking coffee, it just doesn't work.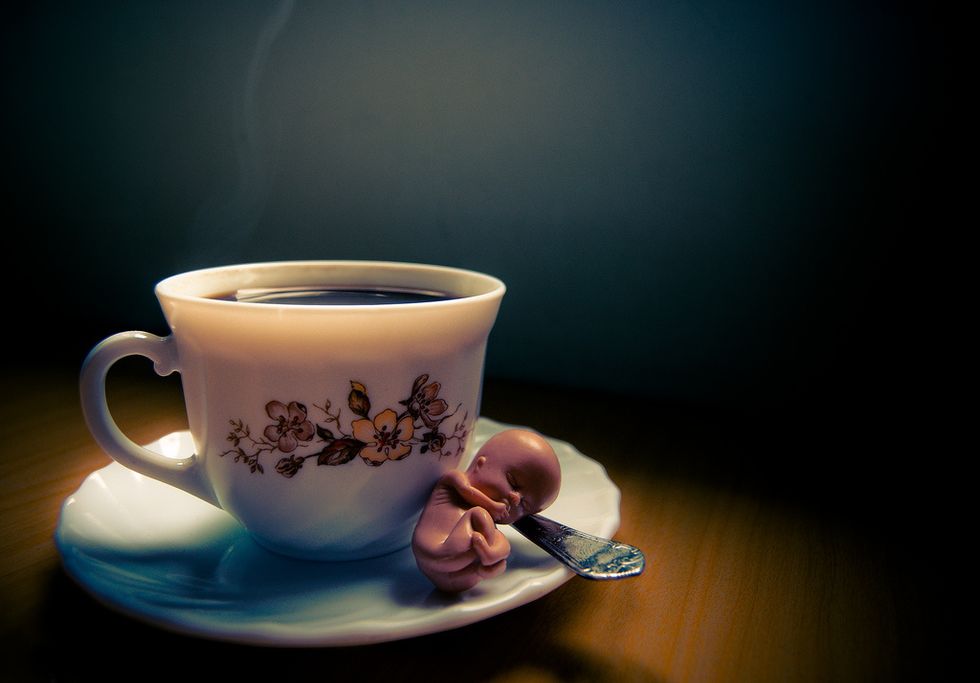 Maybe there are some people out there that can do this, but I don't drink enough caffeine on a regular basis for it not to have some sort of effect on me. So for me trying to take a nap after downing some much needed post-exam coffee was not the greatest of ideas
13. Do you really turn 21 if you don't take a picture with those stereotypical 21 balloons?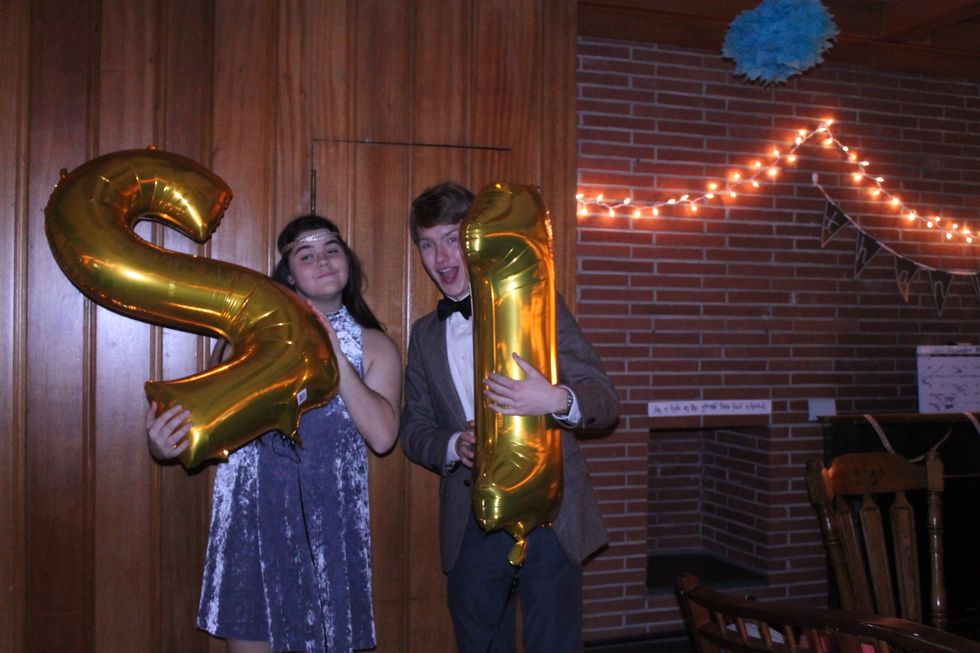 First and foremost, I am well aware that the two is backwards in this picture but you get the sentiment. Secondly, I sound basic when I say this but they're all I really wanted to have for my birthday as stupid as it sounds. I mean, they really do make for cute pictures so why not have them?
14. Long walks are good for the soul.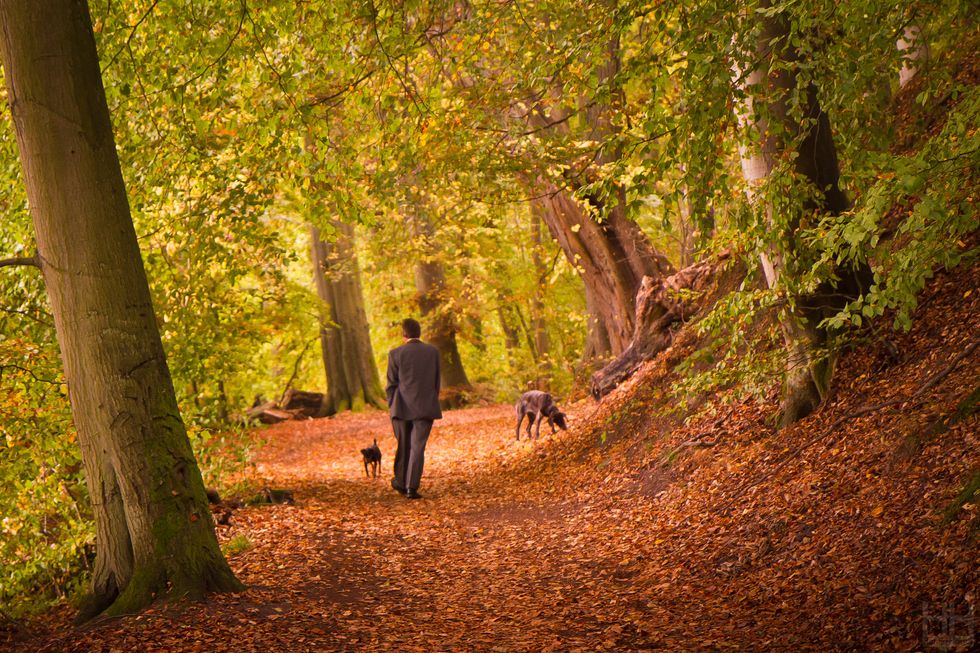 Even on the coldest of days, a long walk with a good friend can make your day. Even if it means going out of your way to walk home with someone just so your conversation doesn't have to stop.
15. Jay Gatsby isn't the only one who knows how to throw a party.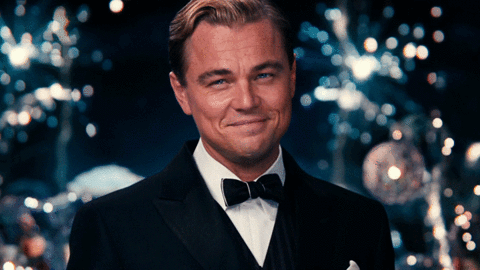 Giphy
Jay Gatsby may have thrown one heck of a party in his own time, but my friends know how to make a party phenomenal without all the theatrics that come along with a Gatsby rave.
16. Candids always make for the best pictures.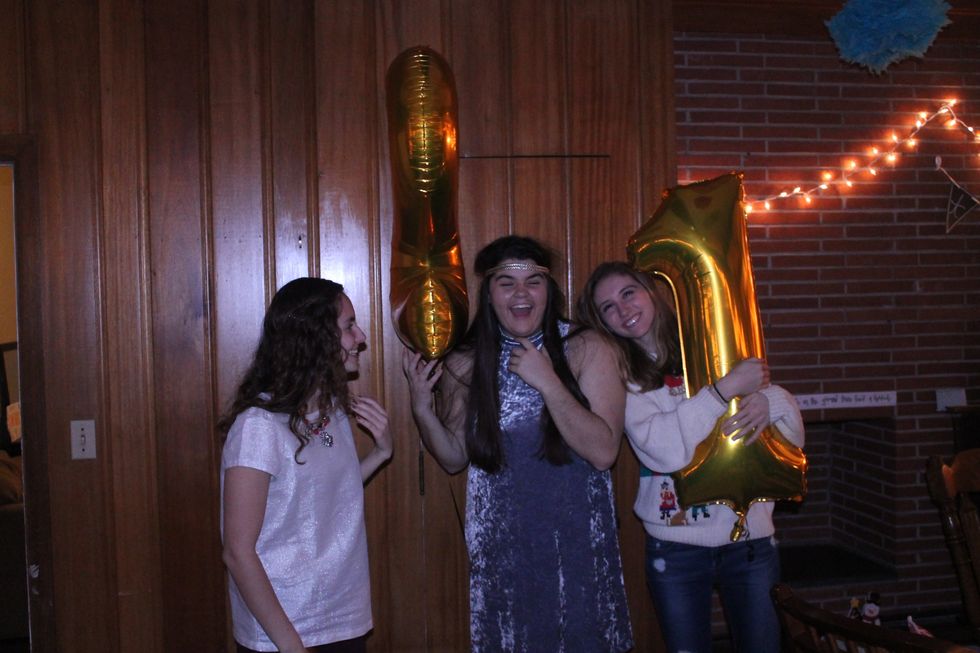 They show genuine happiness and love for those around you. Well, in most cases at least that's true. No matter what they create some of the best memories because your true emotions in that moment are captured for years to come.
17. No one should ever spend their birthday alone.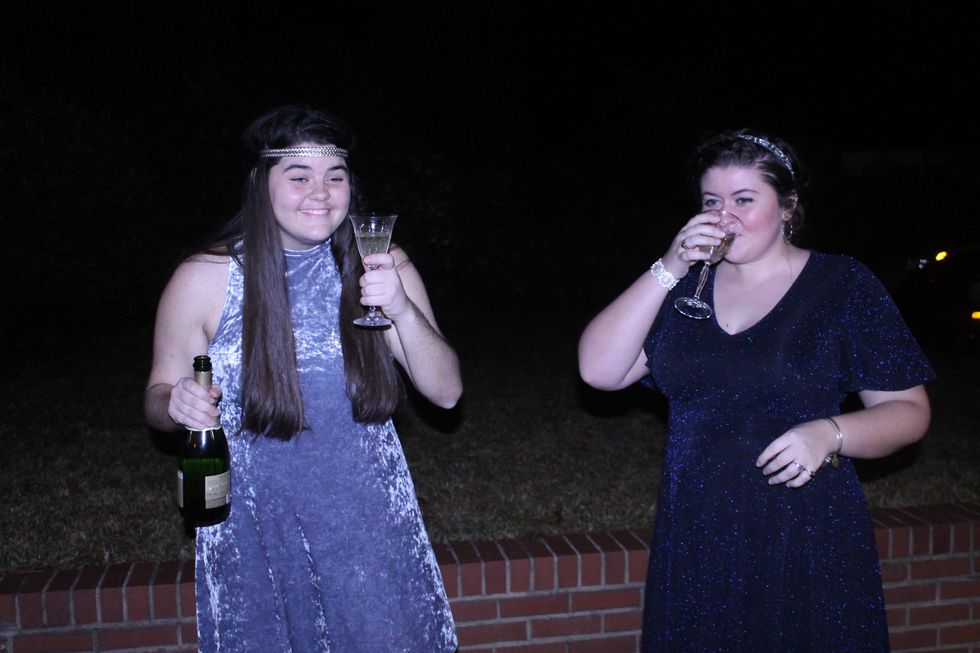 I luckily got to spend my birthday surrounded by those who love and appreciate me, including one of my closest friends whose birthday is the day before mine. As an extrovert I hate being alone, but especially on your birthday you should be overwhelmed with love and friendship all day long. Or at least that's my take.
18. I'm more loved and appreciated than I could ever imagine. 
I could insert a thousand or more pictures here of friends that showed me unconditional love and appreciation on my birthday. The entire day I was swarmed with texts, phone calls, and messages wishing me the best birthday or a great day. It's honestly shocking to me to realize the number of people that genuinely care for me and love me so well. I truly don't deserve all of the amazing people in my life. There isn't a day that goes by that I will not be eternally grateful for the friends and family members that helped make my 21st birthday the best birthday I could've ever asked for.
19. A nice dress can change your day. 
I'm not the type who dresses up on a regular basis, so putting on a nice dress and having the time of my life with my friends was the cherry on top of an already nearly perfect day! Not to mention it fit perfectly with the 1920s theme so I was totally sold on it.
20. It's OK to let loose and have some fun every now and again.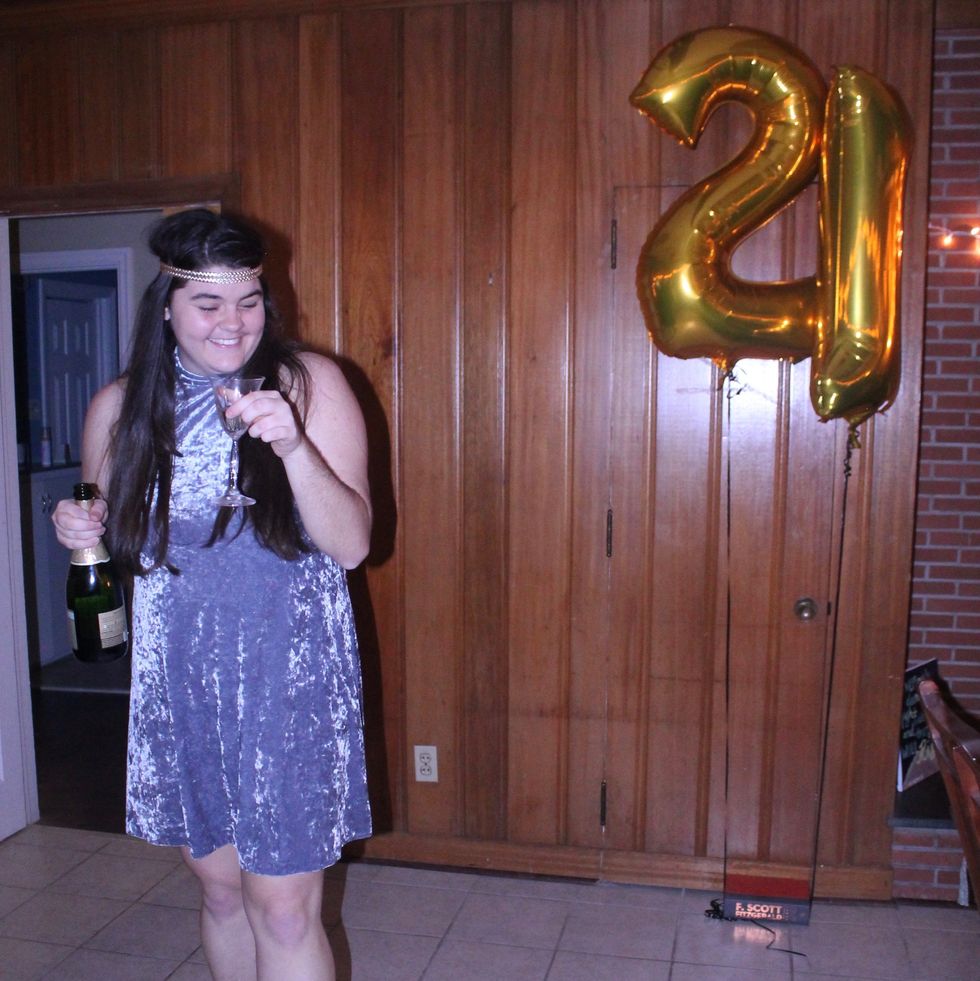 This semester has been insanely taxing both emotionally and physically. So my birthday party was an incredible way to blow off some steam of stress from finals and live it up with some of my closest friends for a few hours on a Saturday night.
21. I have the best friends in the entire world.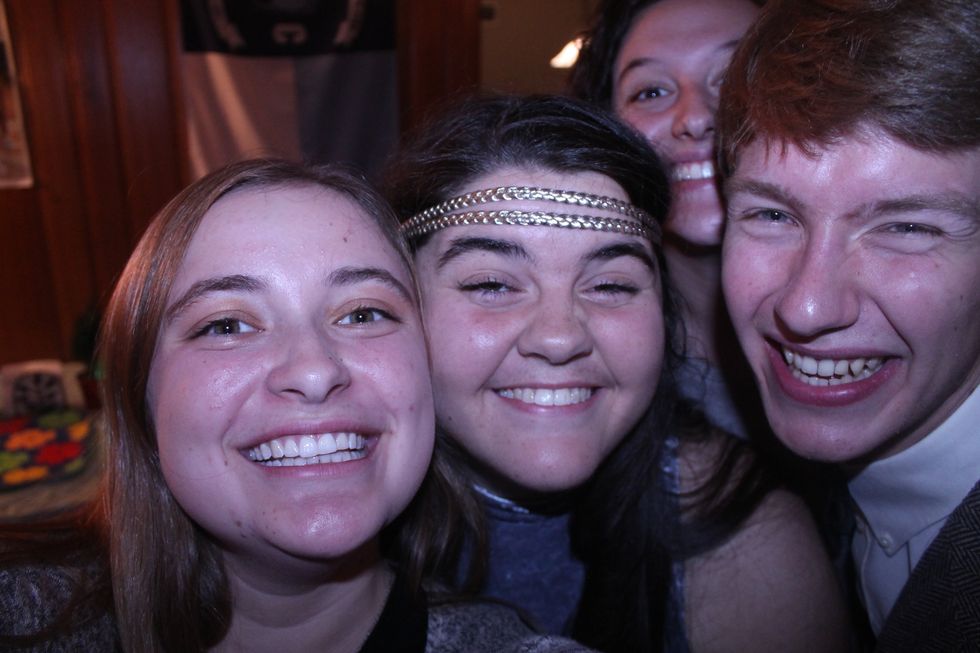 High quality pic and even higher quality friends. As I said before I am surrounded by the most loving and caring people I have ever met. They make my day every single day just by sending me a text to remind me they're thinking of me. I'm a people person so to have such an amazing community that I am blessed to be a part of has really changed how I've viewed the highs and lows of this semester. God's blessed with some pretty incredible people and I couldn't be more thankful.
It's only been a few days into being 21, but I can already tell that this year is shaping up to be one of the best yet. Here's to the lessons learned in the past 21 years and the many more that are sure to come in the next 21 years!