Here we are again witnessing another January 30th; my best friend Taylor's 21st birthday. 21 is a milestone birthday for many, it's a year where all the boundaries that were created for you as a child diminish, it's the opportunity to live in this world and be considered an adult all around the world. In a perfect world I would show up at her door with a bunch of flowers and some cupcakes, we would go out to dinner and I would buy her that first martini.
But this isn't a perfect world because I'm celebrating my best friend's birthday without her. Not because she lives in the US and I'm in Canada, but because cancer took her from this world at only 16 years old.
In August of 2009 Taylor and I became acquainted over social media, we bonded over our mutual love for Justin Bieber but our connection was growing to a deeper level. Shortly after we began talking Taylor was diagnosed with Renal Cell Carcinoma, a rare form of kidney cancer normally found in middle-aged men. Taylor's cancer is resistant to chemotherapy and radiation so she was dependent on the clinical trials the country had to offer and surgery when applicable. She visited the National Institute of Health for an experimental treatment where they determined she was the youngest documented case of Renal Cell Carcinoma. Her journey was long and grueling; her cancer spread to her lungs which resulted in a major lung surgery removing 5% of her lung. When her cancer proved to be relentless, Taylor's doctors decided to put her on an experimental chemotherapy trial. While the cancer remained resistant, Taylor suffered the severe side effects from chemo that made her incredibly ill, but as she did with everything Taylor endured all the suffering with grace. Throughout all of this doctors had told us that Taylor's cancer was terminal, we knew that one day the cancer would take her but we didn't know when. All we could do was keep her comfortable, and increase her quality of life. That wasn't our key to give up, that wasn't enough to keep her down so long as Taylor was fighting so were we.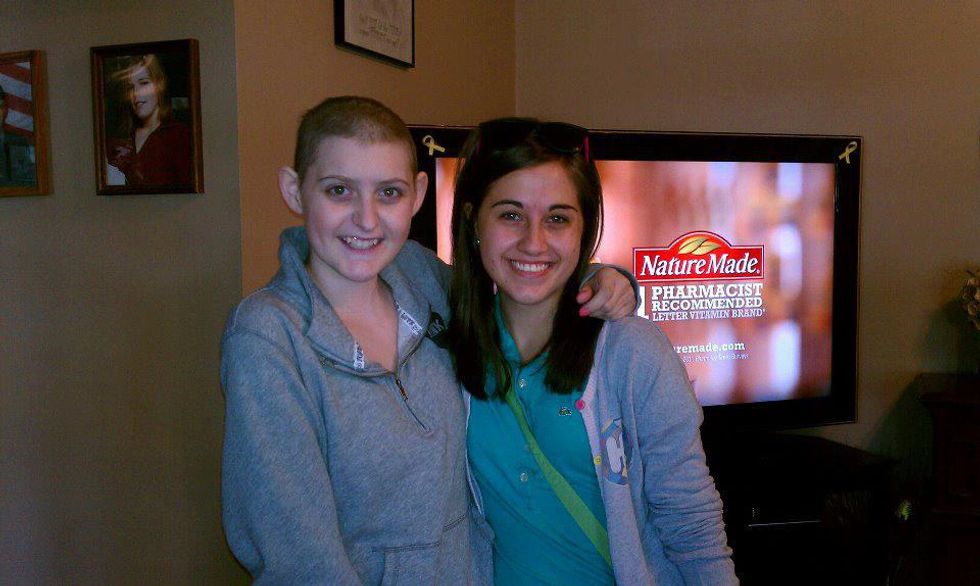 Throughout our friendship, Taylor and I communicated via social media and video chatting and despite the physical distance between us and our illnesses trying to tear us down our friendship flourished. After almost 3 years of constant communication and video chatting my family and I traveled to Tennessee to finally meet Taylor and her family. It was a moment I will never forget, I will never forget our first hug or the days we spent together. As much as Taylor and I enjoyed each others company and created so many memories, we also had devastating conversations that I wouldn't have ever imagined having with my best friend... definitely not at 16.
The end of our visit came quickly and it came time to say goodbye. We made plans to come back a few months later, but there was a feeling in my gut that I couldn't ignore. I remember stepping foot into our hotel room and collapsing onto the bed in tears and sobbing into my mom's arms; that was the most difficult goodbye I had ever said.
On September 4th, that heavy feeling in the pit in my stomach became a knot in my throat. Taylor had suffered a seizure at home and was life flighted to the hospital in critical condition. I was losing her. I remember that night more vividly than I would like to, I remember being on my knees praying to God to spare her… to give me another visit, to let me have my best friend. There were too many people that loved her, so many things we need to do together—things we promised we would. I wasn't ready to live without her. The next day at 12:54 pm I got the call I dreaded, one that I could've never prepared myself for: my best friend, my Tay Tay, my sister, my other half was gone. Even writing this brings me back to that very moment; I rushed out of class and into the bathroom and was sick to my stomach. I panicked and ran to my car, barely able to breathe. All I could think to do was call my mom.
"She's gone. She's gone, mom. Taylor's really gone. I don't know what to do. What can I do? She's gone. I can't believe she's gone."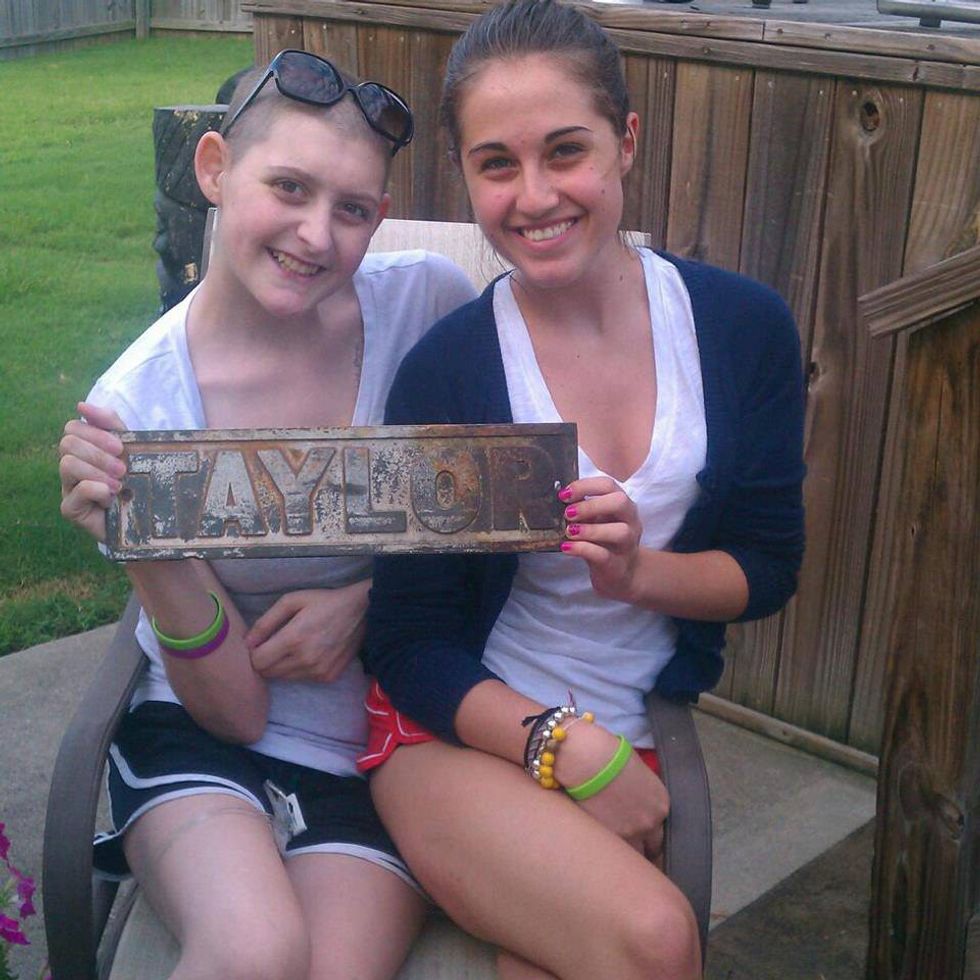 Then I cried. I cried so hard I couldn't breathe; I have only felt that devastation a handful of times. I sat in my car screaming, angry at the Lord for taking her from us at only 16. Angry at myself for not being there with her. Angry at her for leaving. Angry at the reality she had to face. Angry that I waited so long to go and see her. I drove home and as soon as I saw my mother I collapsed in her arms in hysterics. I couldn't do anything but cry, for a very long time my broken heart was all that I could focus on. I quite literally ached to hear her voice again, to know that this was all a nightmare or a mistake… this couldn't be real, not my Taylor.
Despite the pain I have endured missing her, the past four years have brought great insight. Taylor and I leaned on each other for support when it seemed that the rest of the world didn't understand the struggles we were facing. Her friendship was, is, and will always be one of the greatest gifts I have received.
Even though it has been over four years since she passed away, her selflessness and courage still humble and inspire me. There are many days in each year that trigger an avalanche of every emotion a human can feel, days like the anniversary of her passing and her birthday. I can only imagine the incredible person she would be today, but I am so proud that her legacy continues to live on through the Live 4 Tay Foundation, which provides support to families with critically ill children.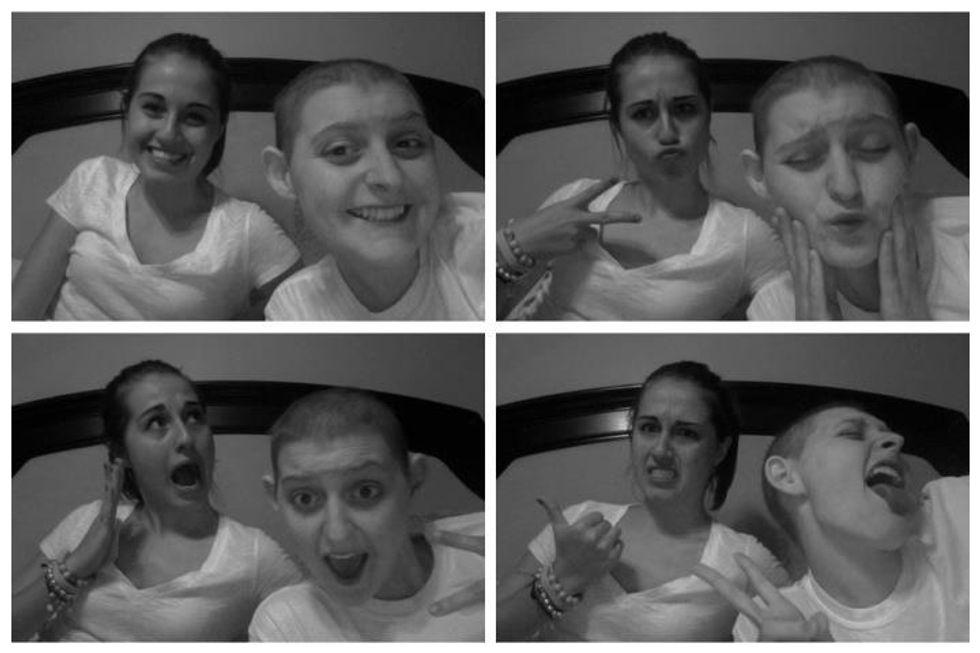 When I think of Taylor there are thousands of words that come to mind: she is kind, caring, loving, intelligent, selfless, strong, considerate, respectful, passionate, driven—you can see my point. Each and every time I tell Taylor's story, I will never say that Taylor lost her battle with cancer. She won this battle in every regard; not only did she fight cancer but she managed to live, love and laugh despite the pain and harsh reality she faced. In her journey, she didn't lose anything but gained the admiration and respect of people worldwide.
However, in all of her selflessness, I grew selfish in mourning her passing and wishing her back. I begged God to give her back to me because I wasn't ready to lose her, I didn't get to say goodbye. That's when Taylor's wisdom reminded me to look on the brighter side of this situation; she was no longer tied to an IV pump, she was no longer in pain or suffering, she didn't have to endure the side effects of this vicious disease. I picture her playing softball with her long brown hair, laughing without a care in the world and sometimes that eases the pain of missing her so deeply.
Taylor's mom says "we can't control the cancer, but we can control the journey" and instead of mourning her loss on her birthday, I will celebrate her magnificent life and honor the beauty she contributed to this world. On Monday, January 30th, as I do every year, I will be releasing some lime green balloons with messages written on them, making sure to send my birthday wishes her way. I hope you'll join me and #Live4Tay.
Happy 21st birthday my beautiful friend, you are missed deeply, loved unconditionally and never forgotten.