On Saturday, Beyoncé graced us with a surprise release of her new song and music video. I, like many, frantically searched for the YouTube video and prepared for something amazing. But what I saw was more than I could have imagined. "Formation" is a soulful, hypnotic tune that also happens to be powerful, groundbreaking, and revolutionary.
There is so much beauty and eloquence in the song lyrics, music video cinematography, and Super Bowl performance.
In three minutes and 26 seconds, Beyoncé calls us to action. The lyrics center on the importance of heritage and black identity. Beyoncé is preaching about her love of her "negro nose", big, coarse and beautiful African hair, and a soulful personality. She's addressing the critics who gossip about her marriage and child. In saying"I might just be a black Bill Gates in the making", Beyoncé is making it clear that she is fabulous, hard-working, and deserving of her millions. She's also hinting at that glass ceiling that is blocking out all the diligent and exemplary black people in the United States.
The video only adds to the striking and politically charged nature of her song. Below, you can watch it in its entirety.
It opens with Beyoncé perched on a police car, submerged in flood water. As the video goes on, we see a stunning visual tribute to New Orleans' culture, a child, dressed in black, standing before a police riot squad, a wall covered in graffiti that reads "stop shooting us", and a newspaper clipping of Dr. Martin Luther King Jr. Beyonce's daughter, Blue Ivy, also makes an appearance in the video. Parental advisory aside, the video is a true act of political activism.

Beyonce's Super Bowl performance was the final statement. She and her dancers donned all black, military style outfits. The backup dancers sported big Afros and black berets, a symbolic nod at the uniform worn by the Black Panthers in the 1960s and '70s. The dancing, itself, also touched on black culture by utilizing stepping and strolling, which is a historically black dance form.
Dr. Zandria Robinson, a self-declared Free Negress Doctor who has degrees in English, African, and African American Studies (as well as a PhD in Sociology), best explains why this revolutionary release is so powerful.
"Formation" is an homage to and recognition of the werk of the "punks, bulldaggers, and welfare queens" in these southern streets and parking lots, in these second lines, in these chocolate cities and neighborhoods, in front of these bands and drumlines. Movements for black liberation are led by black folks at the margins who know we must all get free to sink that car. Folks who know that we must be coordinated, and we must slay. And because I recognize black southern country fence-jumping feminism as a birthright and imperative, I have no tolerance for the uncoordinated–those who cannot dance and move for black queer liberation, black trans liberation, black women's liberation, at all intersections.

Southern blackness is back, as Messy Mya said, by popular demand. But if you magic, you know we was always here, slaying, which is what we came to do. Ready? Okay.
Many will critique this video by saying that Beyoncé, as a part of the 1%, knows nothing about black culture. Some might even say that she is being racist for leaving white people out of her video and Super Bowl performance. If so, those are the people who are missing the point. Being pro-black isn't anti-white. "Formation" isn't for the single ladies or the girls who run the world. It's for those who feel misrepresented in the media, stereotyped by employers, and mistreated by law enforcement. It's for the people who still can't grasp that racism is prevalent in America. It's to make everyone listen up and pay attention to the social and racial inequality in this country.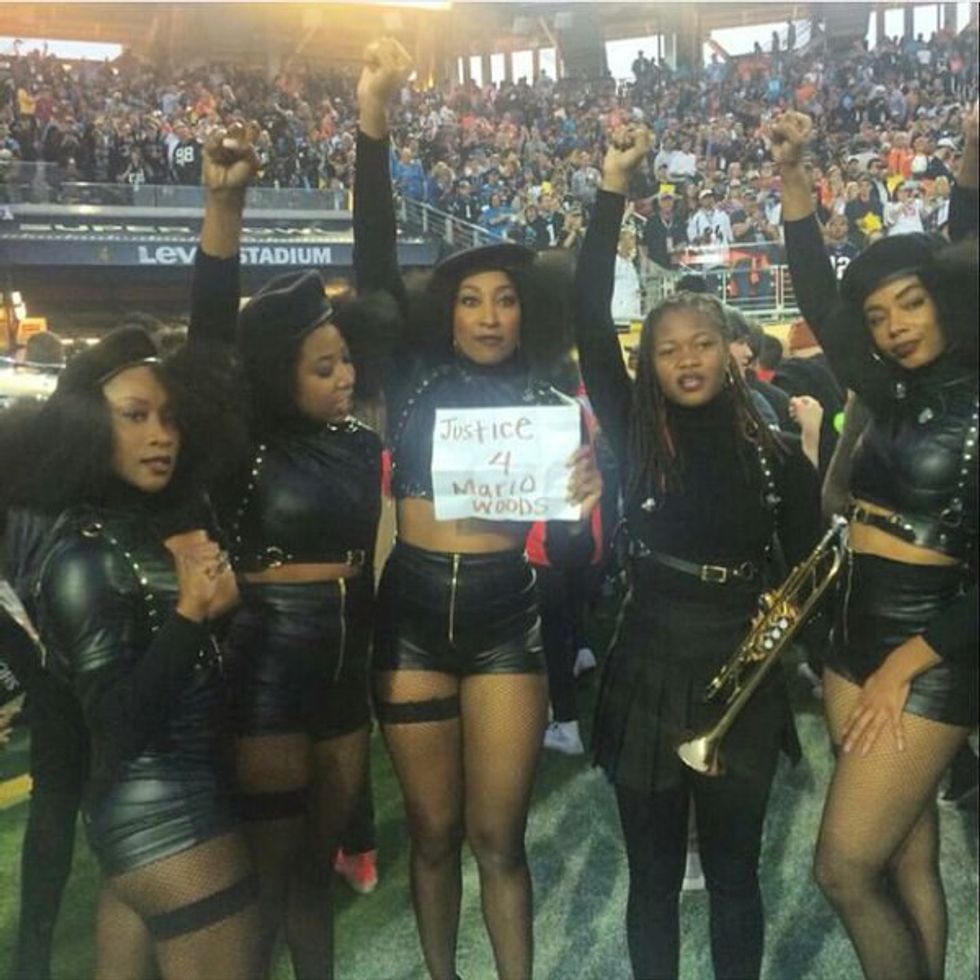 In light of Black History month, the #OscarsSoWhite controversy, #BlackLivesMatter, and the daily struggle that black men and women face, "Formation" is a refreshing celebration of blackness. Beyoncé says "slay" 36 times to make sure her message is loud and clear: black is beautiful, black is strong, black is important.