For those who don't know, Emory University Greek Life does spring recruitment. But we also hold an event called Novemberfest in the fall for potential new members.
Last year, I went through both Novemberfest and Primary Recruitment and eventually ended up in Kappa Kappa Gamma. Novemberfest 2018 is fast approaching and the thought of meeting all my potential new sisters has made me think about all that Kappa has given me over the past few months. When I joined Kappa in January, I had no idea how much I would love it and how close I would become with so many girls in both my member class and in the grades above me. But in all honesty, the thing I value the most that my sorority has given me is my big, Sarena.
Sorority life is amazing in the way it connects people that come from so many different backgrounds. It is also amazing in that it gives every new member a family. Every member of the new member class is given a big sister and consequently a grand-big, and a great grand-big. Each family goes back many years and every year a new "little" becomes the next generation.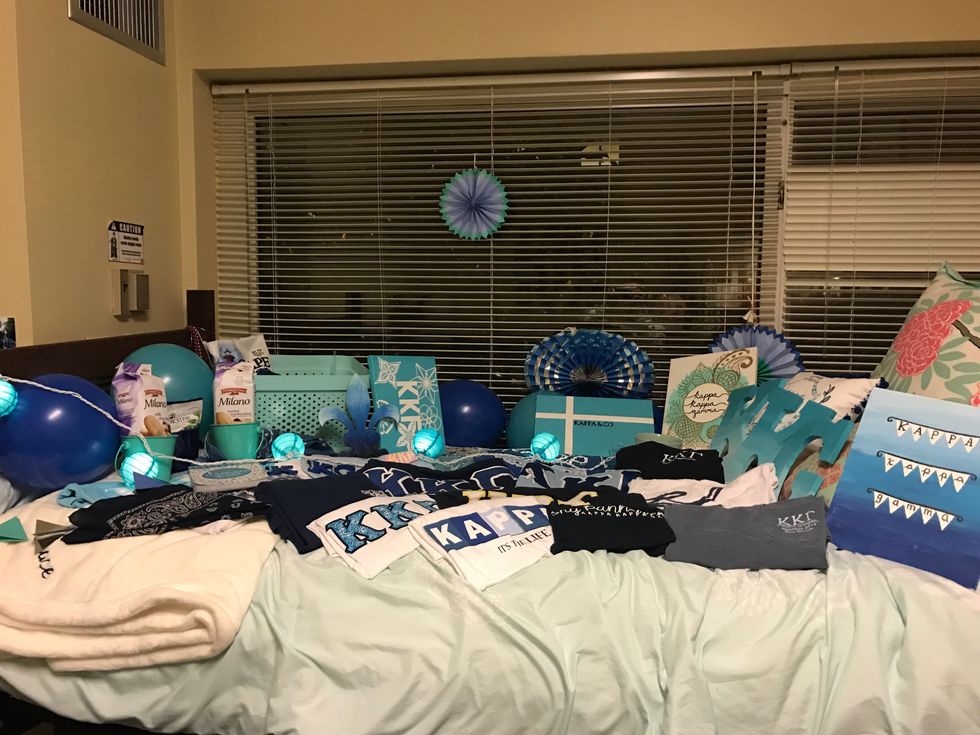 Grace Bellman
After 3 days of clue week, where I acquired more kappa t-shirts, canvases, food, and decorations than I thought was possible, Kappa held our big-little reveal. It was puzzle piece themed so Sarena naturally went above and beyond (as she always does) and made a beautiful pair of puzzle pieces that when connected became the definition of Grace. Running into Sarena's arms on big-little reveal is one of my favorite memories of my Kappa experience so far. I didn't know it then but she has become one of my best friends and someone I can always turn to for advice and comfort. She's fun-loving, positive, and happy almost all the time. She always puts others first and has the biggest heart out there. Somehow she also finds time to be pre-med, study abroad in Argentina, and plan all of our Kappa events.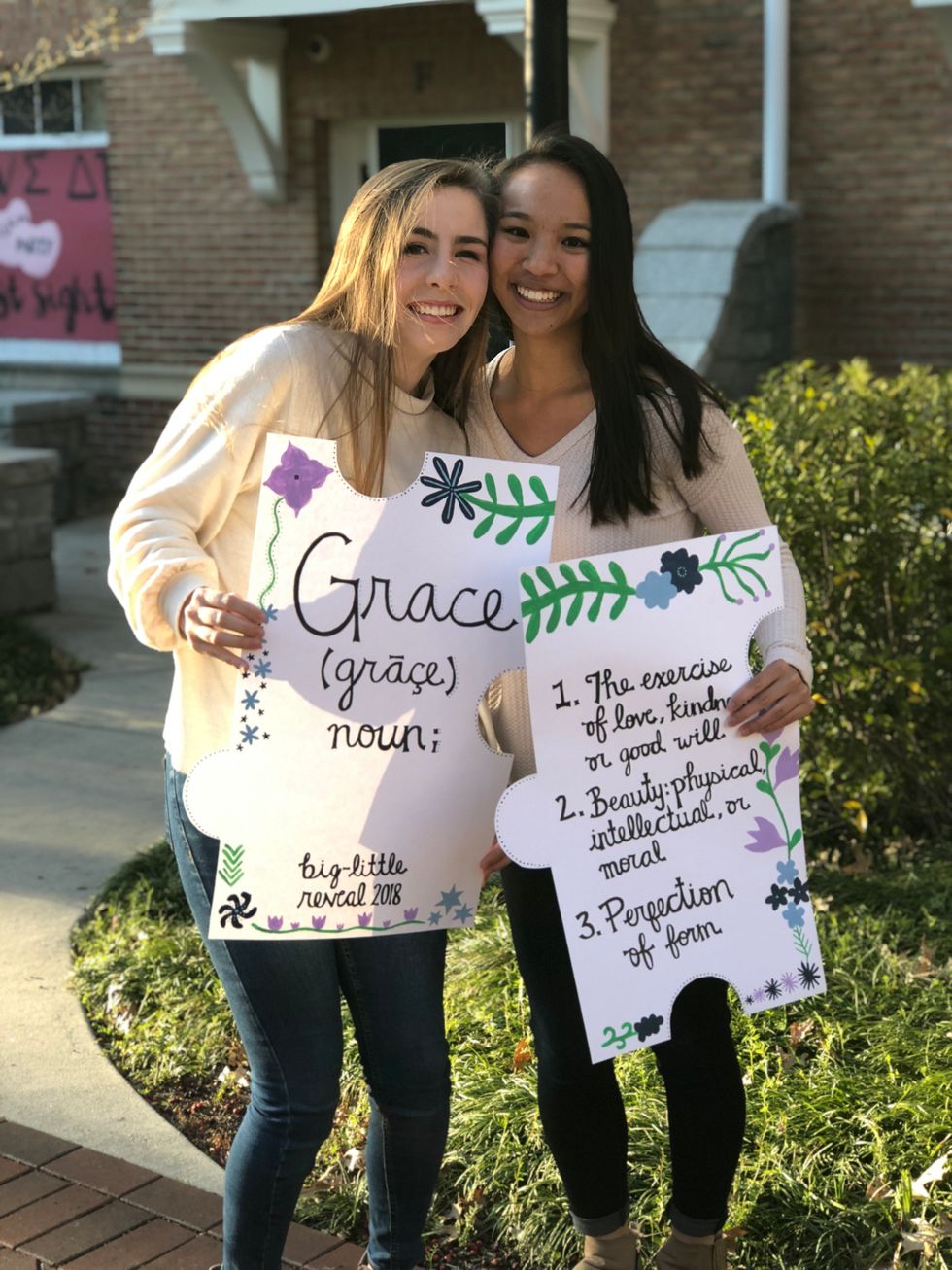 Grace Bellman
Joining my sorority family has given me comfort and belonging away from my biological family back home. It has filled a hole I didn't even know existed and has made my Emory experience a million times more special. Sarena has made time for me when her life was at its busiest, and she has reassured me when I was feeling especially low or alone. We have shared so many coffee shop study dates, walks to different classes, and long conversations in our dorm rooms. I finally understand what they mean by "sisterhood."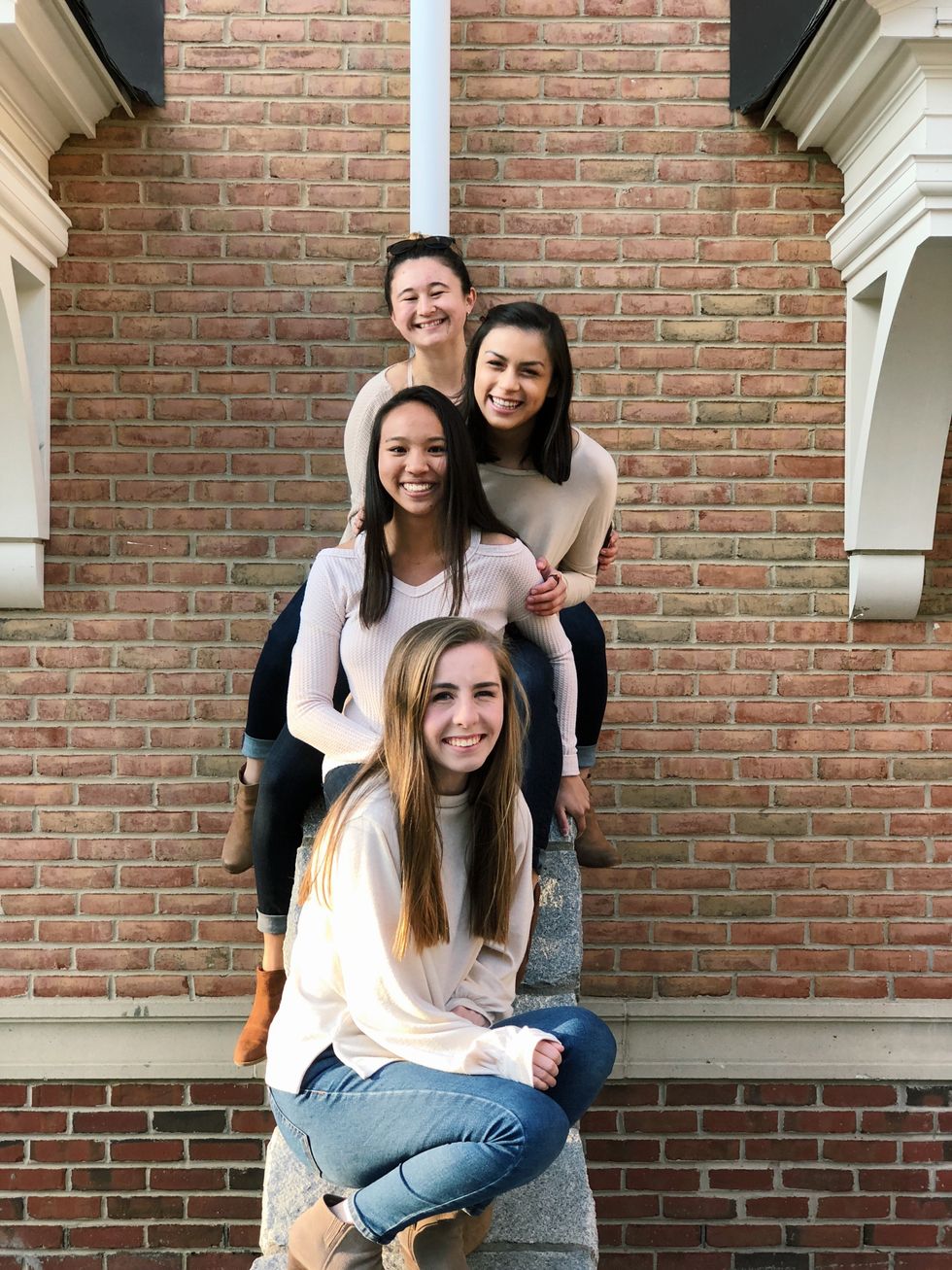 Grace Bellman
I understand that sorority life isn't for everyone but it has truly enriched my college experience. I love being a part of Emory Kappa and love every member of my chapter. I especially love my Kappa family (Sarena, Brey, and Maggie!) and all the unconditional love they have shown me. Thank you, Sarena, for choosing me and for always looking out for me. I can't tell you how happy it makes me to be your little.