Welcome back
Sign in to comment to your favorite stories, participate in your community and interact with your friends
LOG IN WITH FACEBOOK
Report this Content
This article has not been reviewed by Odyssey HQ and solely reflects the ideas and opinions of the creator.
Subscribe to our
Newsletter
Featured
Solid animation can't raise the newest entry in Sony's colorful monster series beyond the basics
50083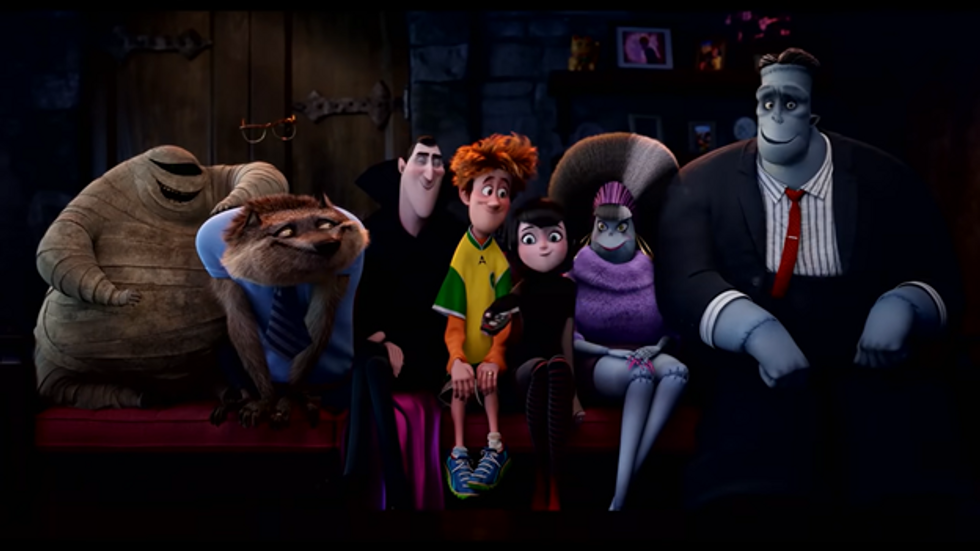 I take a slight issue with the idea that Adam Sandler didn't have a good dramatic role until 'Uncut Gems,' what about 'Hotel Transylvania' (he says semi-seriously)?'
The Sony animation franchise helmed by 'Samurai Jack's Genndy Tartakovsky has very quietly become a new giant in American animation, grossing over a billion dollars worldwide over a trilogy of films, sparking a spin-off TV series, and, yes, giving Adam Sandler a competent comedic role. Tartakovsky knew how to utilize the actor, and his cavalcade of supporting players, to great effect in a story about what happens when the human world leaks into the last haven for Dracula and other famous monsters. The result was a genuinely fun project I still feel comfortable revisiting, even if the sequels never quite hit in the same way.
So in the wake of the franchise's tenth anniversary, it only felt right to have another entry in the franchise, albeit with some major changes. Sandler and Kevin James wouldn't be returning as Dracula and Frankenstein respectively, now voiced by Brian Hull and Brad Abrell. Tartakovsky would stay on as a writer, but directing duties would move to Derek Drymon and Jennifer Kluska, who worked on the franchise's short film 'Monster Pets.' In addition, the film would stream exclusively on Amazon Prime after pandemic concerns forced Sony to sell the distribution rights, and considering where box office is right now, it was an understandable decision.
Thus, after a lot of delays, 'Hotel Transylvania: Tranformania' is here, was it worth it? Sadly, I don't think so and I don't think the delays, nor the personnel changes, have anything to do with it. 'Transformania' is, for all intensive purposes, harmless, a fine adventure that features the same likeable characters getting into nonsensical situations that families can sit down (safely at home via Amazon) and enjoy. But that comes at the film's detriment because, not only does it not offer anything new to these characters, it feels like a red flag that the franchise that started so fun is relying more on old tricks than anything else.
After 125 years in the business, Dracula (voiced by Brian Hull) is looking to retire from running Hotel Transylvania to spend time with his new wife Erica Van Helsing (voiced by Kathryn Hahn). He hopes that his daughter Mavis (voiced by Selena Gomez) will be able to keep the hotel in good hands, but she overhears the news and believes that both she and her human husband, Johnny (voiced by Andy Samberg), will inherit it.
When Johnny confronts Dracula about this, the worried father-in-law lies and says there's a real estate rule that only a monster can run the hotel. What's Johnny to do but ask for help from the mad scientist, Van Helsing himself (voiced by Jim Gaffigan), whose latest inventions can turn any human into a monster. The experiment works, but in the process, Dracula and his monstrous cavalcade are turned into powerless humans. The only replacement for the machine is in the jungles of South America, so Johnny, Dracula and, eventually the whole team, journey across the world to fix themselves and, hopefully, settle Dracula's doubts in the process.
The immediate thing I can praise about 'Transformania' is the animation which, rather surprisingly, hasn't dipped in quality over the course of the trilogy. While it's nice to see Tartakovsky's style still at play, it's good to see what co-directors Drymon and Kluska manage to do with the formula. Every walk, facial movement, and emotion still feels zanily vibrant, which allows for some of the comedy to shine through because of just how expressive every character is allowed to be.
Speaking of the laughs, this movie knows it's a comedy and I can totally see the humor playing to a fair number of audiences. Particularly game is Samberg, who nails Johnny's million-words-a-second tone, and his ever-growing monster transformation means new things are constantly being thrown at you. In addition, while the Johnny/Dracula journey certainly plays into any number of road trip movie cliches, the jokes they get away with are solid.
*Even if I'd argue, no spoilers, the best jokes are back at the hotel with the zombie manservants and Van Helsing's pet hamster.
However, aside from those positives, around the halfway mark, I found myself wondering "do I genuinely care if this plot resolves itself?" The answer quickly became "no" and, for the second, more action-packed half, I just went through the motions as the movie tried to re-incorporate the supporting players to mixed results, and really not buy into the Johnny/Dracula angle.
In the first film, and parts of the sequels, Dracula has always been an imperfect, if still genuinely loving father, driven by tragedy and a desire to keep his loved ones safe. But here, he's just falling back on old habits, even though he has more than enough reasons to trust Johnny and just go away with Erica. It's a lazy decision that flies in the face of any kind of subtext or interesting narrative choices, even when there are other characters (*cough, Mavis and Erica, cough*) who could very easily address those ideas and settle a lot of these problems.
But if "it's not smart enough" doesn't cut it, I could very easily turn back to the humor and count on one hand the number of times I laughed. Between the new and old comedy veterans here, for every small joke that lands, many of the recurring jokes like handsome Frankenstein and the now-seen Invisible Man, are so quick and bare boned that I couldn't really get behind them.
The immediate comparison I could make for 'Hotel Transylvania: Transformania' is last year's 'The Addams Family 2.' Beyond the obvious aesthetic comparisons, they're also movies that I had similar anticipations going in and that tried somewhat similar ideas. While that film wasn't great, it at least put the characters in new positions, tried to give them weird adventures to showcase the characters, and had at least a few memorable jokes, things that 'Transformania' mostly lacks.
For all its efforts to make something fun and energetic, the minimal stakes on display are almost always sidelined for quick visual gags. I can certainly give praise to the animation department for their consistency, but not much else and I don't think that's just coming from "a jaded adult watching kids movies." When even the short films offer more to the franchise in terms of characters, jokes, and ideas, it puts 'Transformania' on a rather disappointing pedestal, one that I only really noticed for what came before and doesn't leave a lot of excitement for what could come after.
Overall, I give 'Hotel Transylvania: Transformania' 4/10.
'Hotel Transylvania: Transformania' will be available on Amazon Prime beginning January 14th.
____________________________________________
Want to follow me on social media? Follow me on Twitter and IG @TheMovieKing45 and follow my podcast Plot Devices on Spotify and Apple Podcasts.
Keep Reading...
Show less
Featured
Are some people just not meant to be together? Is there any way to prevent an impending divorce?
80457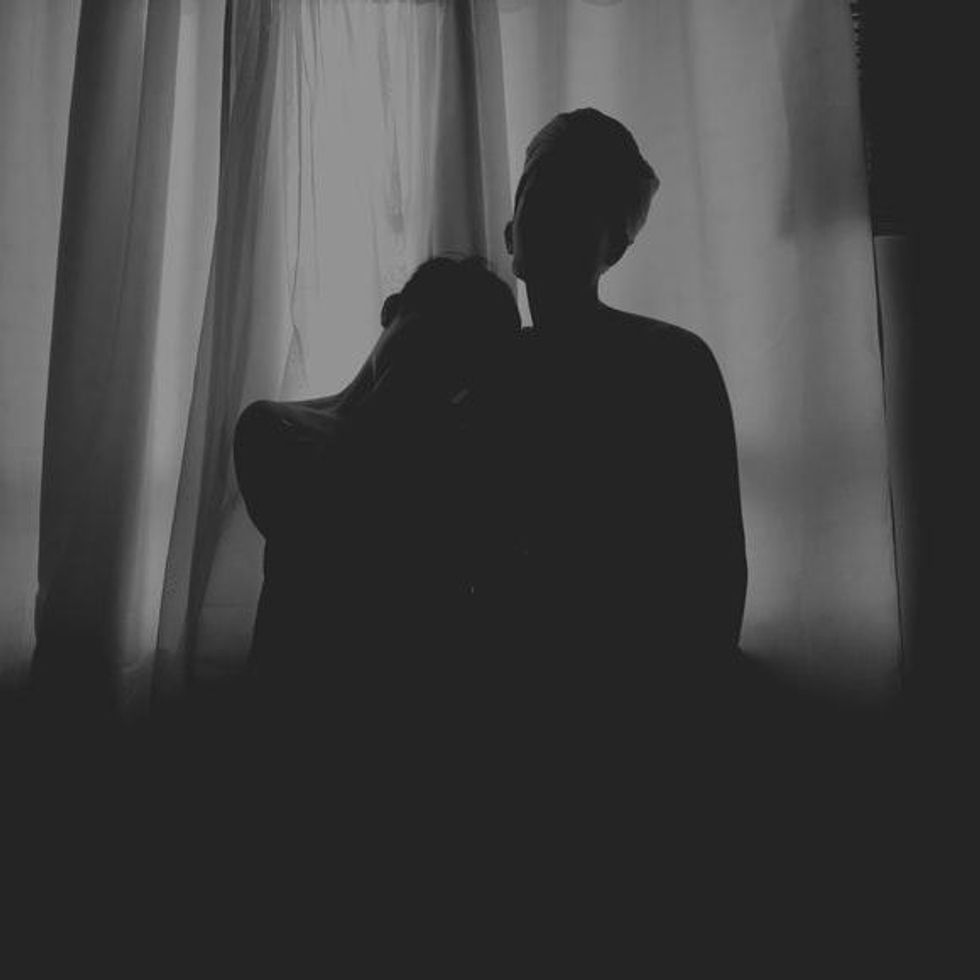 We've all heard the statistics. Roughly 50% of married couples eventually end up divorced. This can lead to complications, problems with your children, financial issues, and no small amount of negative emotions.
But why do couples divorce at such a frequent rate?
In most cases, there is no one, singular reason for getting divorced. It usually comes down to multiple issues within the relationship. We're here to break down the top four.

Getting Married Too Quickly
One of the most common reasons married couples get divorced is because they got married too quickly. There's a stark difference between infatuation and love.
Infatuation (also known as puppy love) is what you feel at the beginning of the relationship. This is before you've had time to annoy one another or see the other person's flaws.
During this phase, many couples fall head-over-heels and decide to tie the knot. Unfortunately, they haven't had time to truly get to know one another. Then, they move in together and all the skeletons start to come out of their closets./
Lack of Communication
Effective communication is one of the most important elements of any successful relationship. Sadly, most people allow hurt feelings and negative emotions to cloud their ability to effectively, respectfully and responsibly communicate.
Instead, we say things we don't mean, overreact, take things personally, yell, etc. This alienates our partner and makes our problems worse.
Conversely, some people choose to hold their feelings in, rather than express themselves openly. This can be just as problematic and damaging to a relationship. It often leads to bitterness and resentment.

Trust Issues
Married couples often get divorced because one or both partners have broken the other's trust. In most cases, broken trust is a result of infidelity. Being unfaithful also makes the other person feel unattractive, unappreciated, and insecure.
It's difficult to regain your trust in the person because infidelity can cause a lot of trauma (on multiple levels). If you're wondering, "Should I take my spouse back?" you can read about it here.
However, trust issues can extend to other areas of the relationship. For example, if one spouse has a secret credit card or bank account, it's a type of financial infidelity.
If the only solution to your trust issues in your relationship is to get divorced, find a divorce lawyer to start the process of separation.

Opposing Life Goals
Finally, you might need to think about divorce if you and your partner are at odds with your future. People grow and change over time, even within a relationship. It's not uncommon for couples to grow apart and want different things as the marriage continues.
This can result in a troubled relationship. For example, if you want to travel but your partner wants to place firm roots in one place for the rest of their life, you could have a difficult time overcoming those differences.
Other opposing life goals include things like careers, finances, hobbies, retirement plans, raising a family, and more.
Are you seeing these signs?
As you can see, married couples get divorced for several reasons.
Usually, it's not one thing that drives a couple apart, but many. If you and your spouse no longer see eye to eye look for some of the crucial signs and signals of a potential divorce before it's too late.
What are some of those signs?
A loss of interest in sex
They act indifferent to you
Hiding their phone
Being gone from home more than usual
Seeing "divorce" or "attorney" on their computer search history
How to turn things around
If you see any of those above signs, don't delay.
Now is the time to save your marriage before it's too late. Too many marriages end because of complacency and ego. Don't think you can get by just on auto-pilot, no matter how good a life you may be providing.
As the saying goes, marriage is like a garden; it has to be watered and nurtured.
So talk to your spouse. Step up your game. Talk to a therapist. It's totally normal for couples to start taking one another for granted. It's also totally normal for couples to stop trying to woo their partner.
And many couples also stop taking care of themselves.
So get back to the gym, get back to your hobbies. Dress better, and treat your spouse like you did when you were first dating.
It's not too late, but at some point soon, it could be.
Final thoughts
Even if you got married for the wrong reasons, that doesn't mean you can't make your marriage work.
But marriage takes work, effort, and constant nurturing.
That doesn't mean that "work" can't be fulfilling and rewarding. But it's naive to think you can just coast once they've said "I do".
The best marriages maintain mystery and romance, decades after saying their vows, and yours should too.
Keep Reading...
Show less
Featured
Millions of Americans have found comfort in pet ownership. The media has been awash with stories about a surge in pet ownership, as Americans have taken advantage of the ability of pets to improve emotional well-being.
77710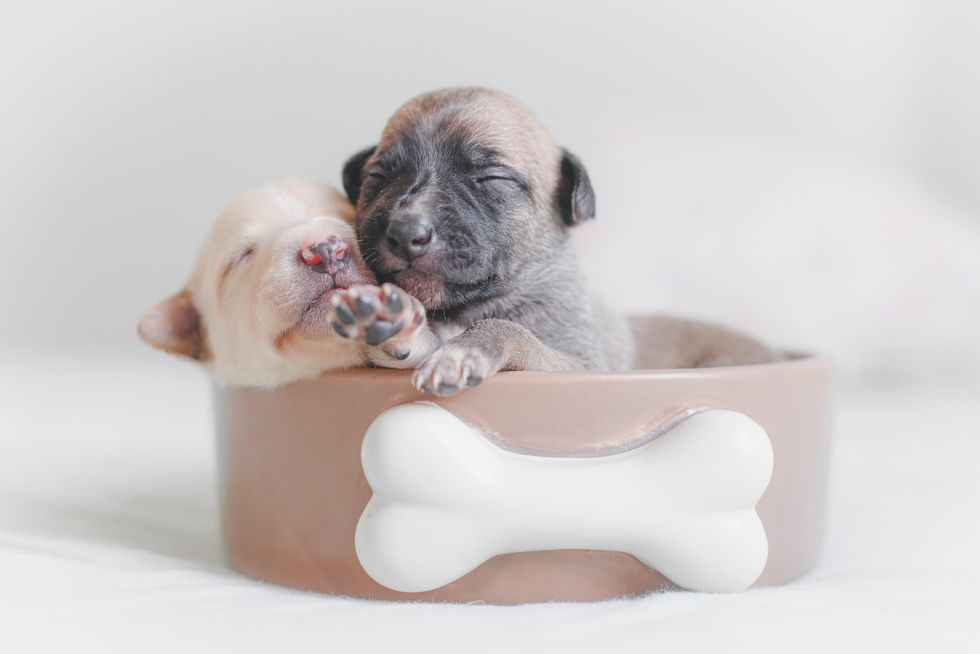 Pets are Good for the Soul
America is going through a mental health crisis. This crisis predates the global pandemic, but has in many ways been dramatically exacerbated by it. In 2019, 19.86% of adults, or 50 million Americans, reported suffering from a mental illness. The emotional toll of the pandemic has been heavy, with over half of U.S. adults saying that they have experienced stress and worry related to Covid-19. Anxieties over work, uncertainty about the future and other triggers have intensified the mental health crisis. Millions of Americans have found comfort in pet ownership. The media has been awash with stories about a surge in pet ownership, as Americans have taken advantage of the ability of pets to improve emotional well-being.
Pets Relieve Stress
The direct, emotional benefits of owning a pet go beyond owning traditional pets such as dogs. For instance, one study compared the effects of keeping a rabbit, a turtle and a toy on the emotional well-being of stressed adults. Whereas the toy had no effect on the emotional well-being of these adults, stroking the rabbit or turtle helped ease the stress levels of these adults. It seems that forming a connection with a living creature is the important thing. Another study showed that even keeping crickets could help boost emotional well-being. The key to improved emotional well-being seems to be the regenerative powers of exercising compassion and taking care of another living creature. Feeding it, taking it to the veterinarian, making sure it gets the right exercise, and other such things, are good for your emotional well-being.
Pets Improve the Physical Health of their Owners
We've all heard the saying that a dog is a (wo)man's best friend. Research suggests that dogs, and more broadly, pets, are more than just trusting friends. There are physical benefits to living with a pet, varying from improved cardiovascular health and increased physical activity -someone has to walk that dog!- to lower cholesterol and decreased blood pressure. Overall, pet owners have a lower risk of dying from diseases such as cardiovascular disease, than non-pet owners. This is true even when you adjust for factors such as body mass index, smoking and socioeconomic status.
In fact, research shows that pet ownership is linked to longer, healthier lives. If you want the secret to a long life, getting a pet should be high on your list. You've heard that other saying: a healthy mind, a healthy body. Well, it works the other way round, too: a healthy body, a healthy mind. With better physical health, comes improved emotional well being.
Pets are Great Companions
The physical benefits of pet ownership are especially true for people who live alone. People who live alone are at a higher risk of early death than people who live with others. A person living alone with a pet has a 33% less chance of an early death, and an 11% reduced risk of cardiovascular disease, compared to a person living alone without a pet.
This is because pets are great companions who, because they are so dependent on their owners, prevent their owners from slipping into depression or feeling lonely and not taking care of their health. Having a pet prompts greater levels of physical activity and healthier living.
Keep Reading...
Show less
Featured
You changed into your pajamas, turn off the lights, and get yourself ready to sleep. How do you prefer to sleep, on the back, on your side, or on your tummy? Although there's no scientific result that sleeping position affects your back, here are some interesting facts that have been discovered.
182500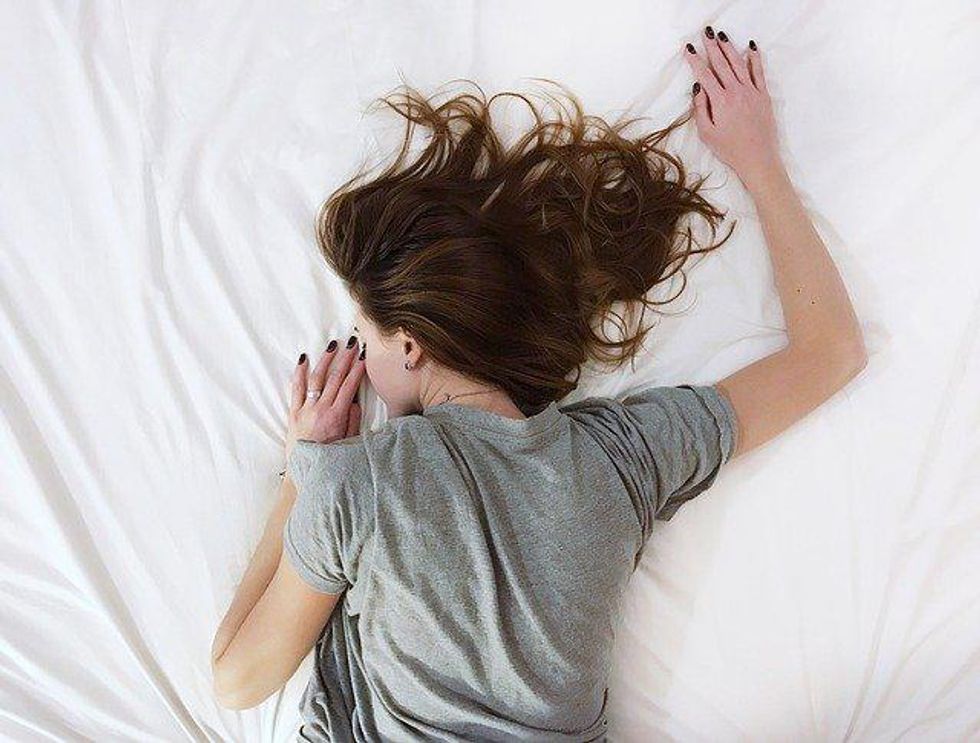 You changed into your pajamas, turn off the lights, and get yourself ready to sleep. How do you prefer to sleep, on the back, on your side, or on your tummy? Although there's no scientific result that sleeping position affects your back, here are some interesting facts that have been discovered.
Side Sleeping
Sleeping on your side, especially left side, is thought to have many benefits to your overall health. This sleeping position allows your organs to get rid of toxins, and help relief chronic lower back pain. However, change your sides: you don't have to stick to one side the entire night.
Freefall
If this sleeping position is not familiar to you, you should know that at least 7% of the world's population sleeps that way. It's when you lie on your belly with your arms around you, and your head turned to one side. If you're among those who like to sleep in this position, some studies suggest that generally, you're a social person who often likes to speak their minds.
Back Sleeping
Now, this is a very common sleeping position, but incredibly painful to some people, as it causes lower back pain. If you already experience back pain, sleeping on your back will make it even worse. If you snore, it will increase that problem, too. If you find yourself familiar with this situation, it's best to address a doctor who might help you solve those health problems.
Sleeping on Your Belly
Do you like to sleep on your tummy, but experience problems oftentimes? The position might not help you. If you experience insomnia, chances are that you're not comfortable sleeping in this position. It can tense your neck and your lower back. But if this is how you like to sleep, you might consider using a very soft cooling pillow to keep your neck comfortable.
Soldier Position
This is a kind of a weird sleeping position, but very common. It's when you sleep with your arms down and very close to your body. Studies have shown that people who sleep like this may be quieter and more relaxed. Lying on your back with your arms tight to your body is actually a good sleeping position, as it helps maintain your spine in a straight line.
Starfish
Starfish is when you lie on your back and sleep with your arms lifted up near your head. According to studies, only 5% of people sleep in this position. Sleeping in a starfish position may induce lower back pain, which interferes with your normal sleep. If you experience back pain, consider placing a pillow under your knees, so you can align the natural curve of your spine.
People spend roughly one-third of their lives sleeping or napping. But if you have trouble sleeping, you can experience health issues. Sleep quality matters, so if you don't feel well-rested when waking up, perhaps it's time to
practice some good sleep habits
.
Keep Reading...
Show less
Featured
As the year starts to come to an end, make sure you find the time to have some fun as well.
124456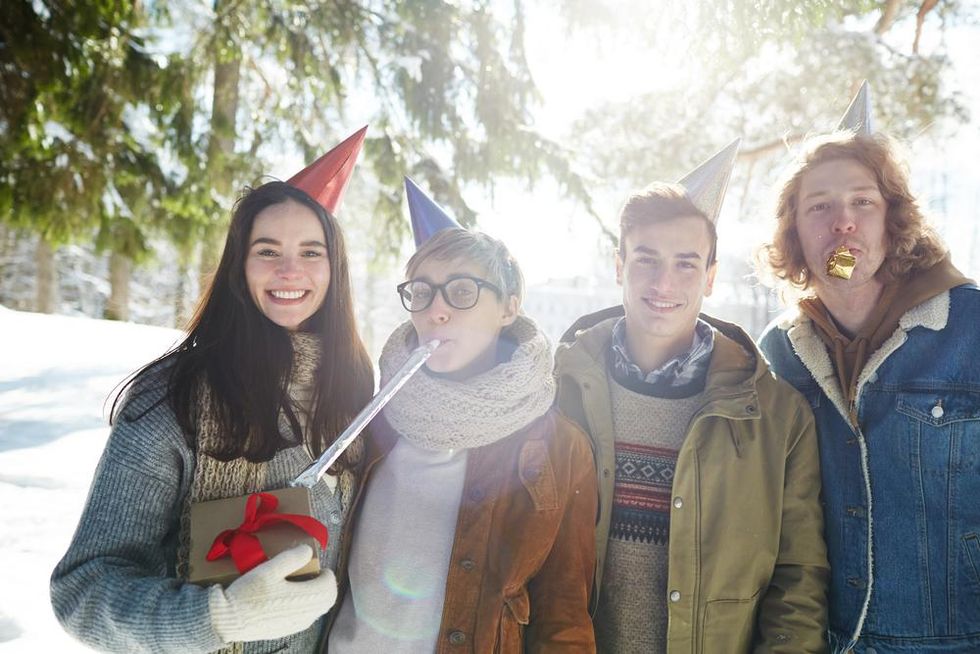 As the year starts to come to an end, make sure you find the time to have some fun as well.
And there really is no better time to celebrate than by throwing the ultimate winter bash. From inviting your colleagues over for a post-work party to hosting a merry and festive get together with your friends or family for an all-day affair.
But with only a bit more time left in the year, you will want to start getting organized and having it marked on everyone's calendars. There is already a lot going on this holiday season. From Christmas carols to skiing holidays, December tends to fill out fast for everyone. But if you are able to throw the ultimate winter bash, you can rest assured that people will clear their diaries to be able to attend.
So how do you go about actually throwing the ultimate winter bash? And most importantly, how do you ensure that everyone has a fabulous time?
While there is a lot that goes into party planning, it certainly does not have to be a stressful affair. In fact, you can nail down the ultimate winter bash with just a few simple party hacks. Which is what we are here to help with.
We've gathered up the ultimate tips on how to create the ultimate get together to end the year while equally ensuring that the stress is kept to a minimum. Because parties are meant to be fun, and the host should always be enjoying it the most.
1. Select a Convenient Date
The date is a crucial part of the party planning puzzle that you will want to nail down upfront. Because most people have very full calendars this time of year, you will want to try and pick a date that most of your guests will be able to RSVP to. So, while weekends are the dates that everyone wants to book, consider doing a less common day such as a Monday or a Tuesday. That way you will get more people showing up and contributing to creating a great atmosphere.
2. Decide on a Theme
Do you want to go for a whimsical out of this world Christmas theme and transport guests to another world? Or do you want to go elegant and posh and make it more of a black-tie affair? Whatever direction you decide to go in, make sure to stick to that theme and ensure that all your decorations and decision making in general support it. Consistency is key when it comes to getting the theming right for your ultimate winter holiday bash.
3. Prepare Food in Advance
The budget that you have for your party will ultimately dictate the direction of the type of food that you will be providing. But in general, you will want to have the logistics and menu nailed down at least a few days out in advance. If you are planning on doing a lot of the culinary preparation on your own, consider going for simple finger food menu items such as a cheese roll that simply needs to be placed in the oven or Caprese salads on a stick. And if you are able to have a bit more room in the budget, definitely consider getting your event catered It will not only take away a ton of the stress but also ensure that guests are blown away by the food they are getting. Hangry guests can instantly kill any holiday party vibe, so avoid this happening at all costs by serving more food than necessary. Oh, and on a final note when it comes to preparing food for your event, make sure that you check the dietary requirements of your guests in advance so you can cater to those specifically.
4. Go Big on Alcohol
Just as no one ever wants to be hungry at an event, you also do not want to have the alcohol dry up halfway through what is looking to be a promising night. A great trick for this is to always buy extra alcohol in advance, knowing that you can either return it after the party or keep it stocked up for another bash you throw in the new year. While wines and beers are always an easy go-to, do not forget the other fan favorite spirits such as whiskey or mezcal. Whatever your bar menu shapes up to be, make it a goal of yours that no guest at your bash is ever without an empty glass in their hands.
5. Create an Atmosphere Through Music
This one is also important for any party, large or small. To avoid awkward silence and ensure that there is always at least a subtle buzz happening at your bash, pre-plan your music selection before the big evening. A quick and easy way to do this is by setting up your Spotify account to a Bluetooth speaker. You can even pre-select playlists that have already been created for holiday parties. Or, consider surprising guests with classy jazz vinyl that brings back classics from James Dean or the Rat Pack. Of course, if the budget does allow, you can also bring in a DJ or live band to take care of all your musical needs.
6. Give Out Gifts
To really get people into the mood of Christmas, make time for gift giving at your party. You can play traditional games like White Elephant or Secret Santa, asking guests to get involved and creative ahead of the party. These games always bring out creative gifts, with everything from cat cbd to a Nintendo Switch being given out. You could also get creative with gifts that you give all the guests as well—such as a bespoke Christmas ornament or even a bottle of wine. But nothing quite makes a holiday party feel festive like the spirit of giving.
7. Dance the Night Away
Once the alcohol gets flowing, it likely will not take long for the alcohol to get going amongst the guests. That is why you should pre-plan out the designated dance area and make sure there are hours worth of tunes so people can dance the night away. And this includes you too. As the host who has put so much time and effort into the event, you deserve to let loose on the dance floor and have a fabulous time.
Throwing the ultimate holiday bash is something that you can certainly achieve—on any budget! All it takes is a little bit of planning and time commitment and you will be able to go down in the books as a legendary party thrower.
Top things to keep in mind for creating a special bash is to ensure you have plenty of food and alcohol, have pre-planned the music and dance floor, have locked in a date that your guests can attend and decide how you will get your guests excited about the holidays though a gift-giving or exchange.
And remember, the holidays are about spending time with the people you care about most. So you don't have to invite a million people to achieve a memorable event. Just invite the ones who you care about and care about you back—and it is sure to be a night to remember!
Keep Reading...
Show less