Happy 20th birthday to "Halloweentown"! This big birthday shout out is from the twenty-year-old me that could not be happier about it being Halloween season and time for a "Halloweentown" marathon and binge eating candy!
"Halloween is cool." - Marnie Piper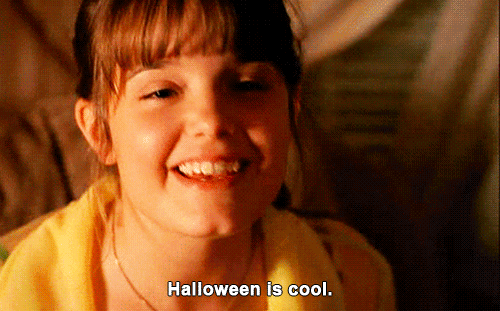 Giphy
Marnie Piper is definitely my inner spirit animal due to her love for everything Halloween!
"Bubble, bubble, toil, and trouble." - Aggie Cromwell
Let's be real, we all wanted to have Aggie's magical microwave when we were little!
"Being normal is vastly overrated." - Aggie Cromwell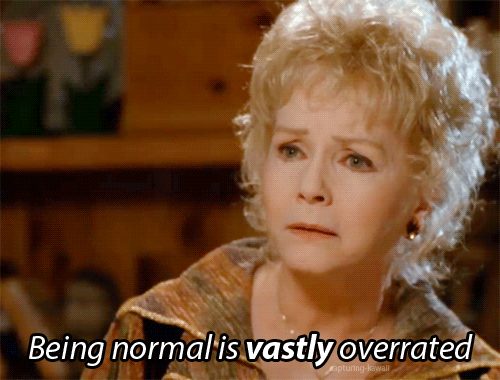 Giphy
Who wants to be normal when you can be like the Cromwell's and be the most powerful family of witches and warlocks with magical powers and the ability to fly around on broomsticks!
"I've always said that the movies could teach us about life." - Aggie Cromwell
The wise words of Aggie Cromwell, I sure know I learn a lot about life through media and movies/ tv shows.
"I mean, nobody around here really appreciates my taste in weird stuff." - Marnie Piper
Embrace your weirdness and uniqueness, do not be afraid to be who you truly are just like Marnie! Only you can change the way people view you and how they will potentially appreciate the unique individual that you are!
"Whoo, is it getting hot in here. Hades was nothing compared to this." - the sweating ghost man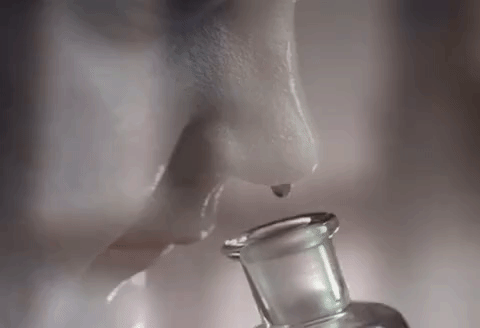 Giphy
When your favorite movie uses the same saying as you do, for instance, I say "it is hot as Hades," all the time. I apparently watched the Halloweentown movies a lot as a child!
"You know, the odds were at fifty percent that I'd get a normal sister." - Dylan Piper
Every sibling thinks that one another is weird and that they are the normal child, especially Dylan here who never wanted to admit that he had magical powers and was considered a warlock.
"You can't tell what's in a monsters' heart just by looking at 'em. I mean, sometimes, some of the slimiest, raunchiest, ugliest little monsters turn out to be the nicest." - Aggie Cromwell
Don't judge a book by its cover even if that book is a monster!
"How are we supposed to grow up if we're not allowed to go into the world, try new things, and take some risks?" - Marnie Piper
Try quoting Marnie Piper the next time your parents say you can't do something or will not let you take risks and make mistakes as a child! Who know they might just listen to you!
"I have my reasons, and I will explain them to you when you're... taller." - Gwen Piper
Classic parent saying, but nevertheless still a golden "Halloweentown" quote.
"Magic is really very simple, all you've got to do is want something and then let yourself have it." - Aggie Cromwell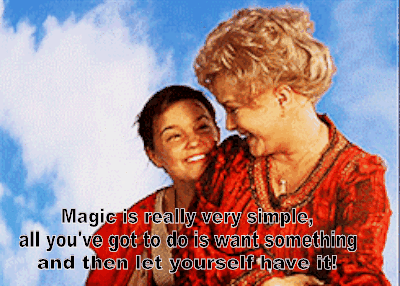 Giphy
I know, another Aggie Cromwell quote, but she is by far very wise and the coolest most powerful witch of Halloweentown.
When you take the word magic out of this quote it is extremely motivational and encourages people to not give up on their dreams or anything in which they want.
"I'm getting that deja vu feeling again!" - Marnie Piper
I get that feeling all the time!
"Mom, I'm 13, OK? I'm practically a grownup." - Marnie Piper
We all thought that we were all grown up when we hit that magical age of 13, it wasn't just Marnie Piper, but we sure did hope we'd have our magical training start once our birthday came around!
"Catch me in the next life." - Benny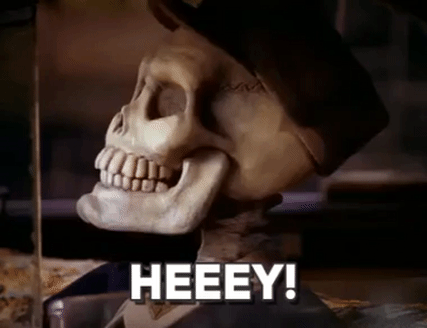 Giphy
Who didn't love Benny the skeleton taxi driver and is comic self!
"There's nothing special about me." - Marnie Piper"Oh, no dear. You're very special." - Aggie Cromwell
Everyone is special in their own unique way. We may not be the heir of the strongest witches in Halloweentown, but we all have a purpose and meaning in life!
Twenty-years of incredible joy and spooky adventures with the Cromwell's have blessed the hearts and souls of children all over the world. If you are like me and Halloween is your favorite holiday then you know you can't skip the season without watching this incredible magical movie of a lifetime! Long live the Cromwell magic and Halloweentown!
From Your Site Articles
Related Articles Around the Web