So, you've met someone you're interested in, what next? Movie? Invite them to go out with you and your squad? No. Bring real chivalry back and ask 'em to dinner. Skip the tacky first date to the typical steakhouse, go against the social norm we've dropped down to of not asking people on dates to get to know them: mix it up, keep it real; take them to a dank restaurant they'll really enjoy. Here are my top choices for places to nom down with your new love interest: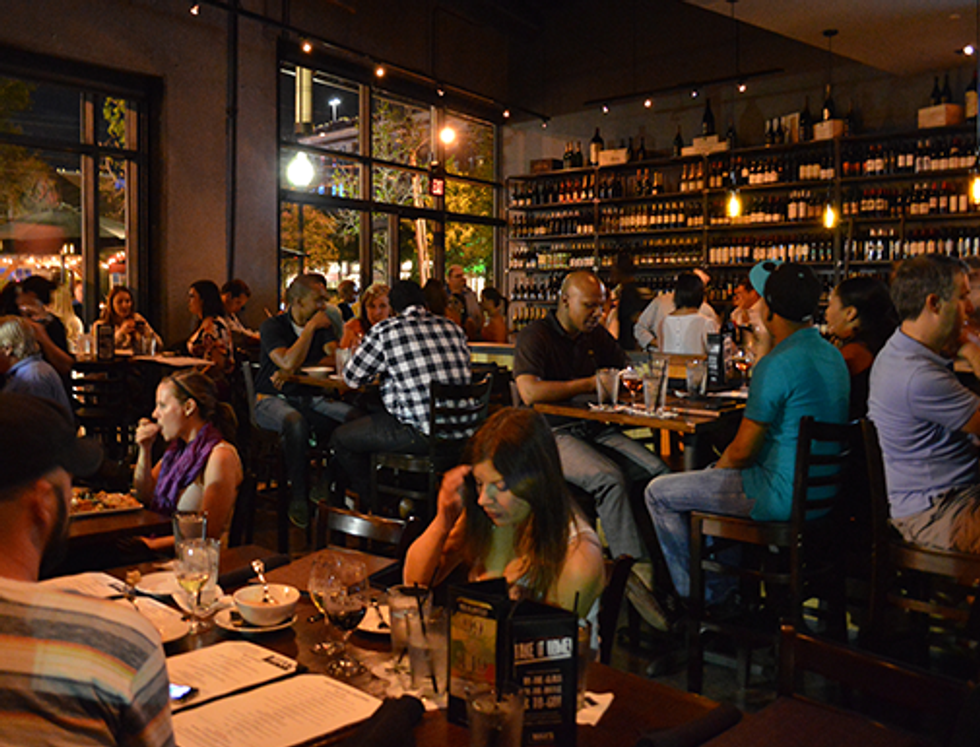 1. Max's Wine Dive
$12-25 per person
Max's is a great, upscale dive-bar styled restaurant. With a great wine and craft beer menu to compliment the dank food, it's easily one of my top choices for a date night. The food is a great blend of Southern comfort and fine dining. With some of the best fried chicken in town, there are also several other mind blowing choices. The dim lighting is good for some "mood" lighting and the great decor makes it easily one of the best date night spots around. Try starting with the drunk bread and 100% get the fried chicken or shrimp and grits as a main course.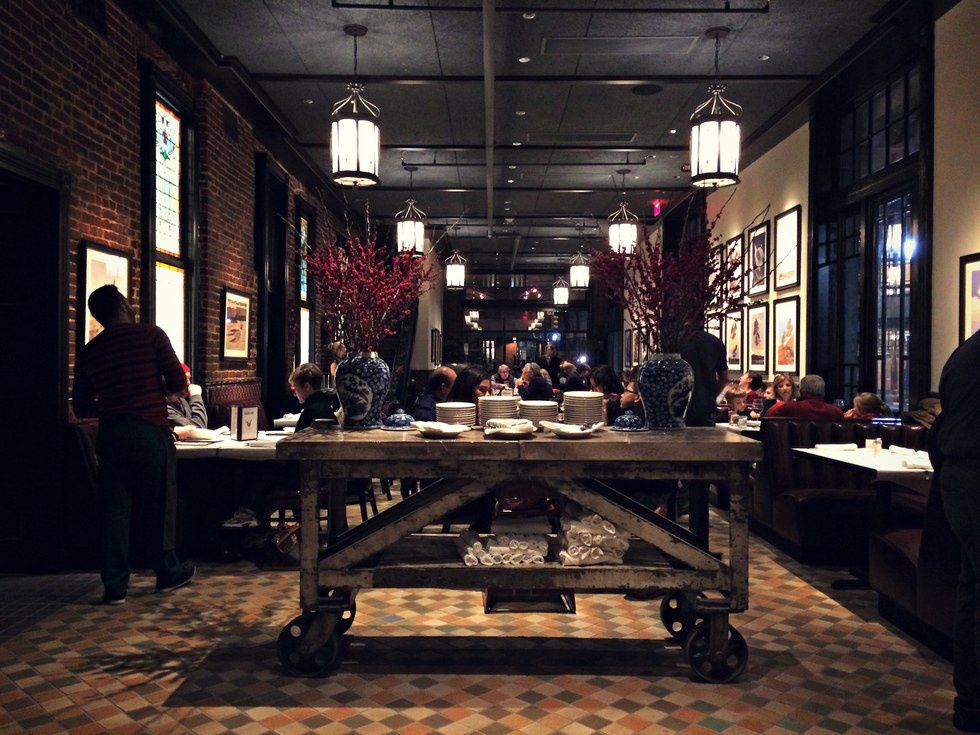 2. Bird Cafe
$15-30 per person
Bird Cafe has an elegant and almost eclectic feel to the environment. Located right in the heart of Sundance square, the porch is perfect on a nice spring night overlooking the fountains in the middle of Sundance. The food menu is more upscale but doesn't break the bank, and they have a great cocktail menu to compliment it made mostly with mostly local distillers. I recommend grabbing a few "share plates" over some casual conversation.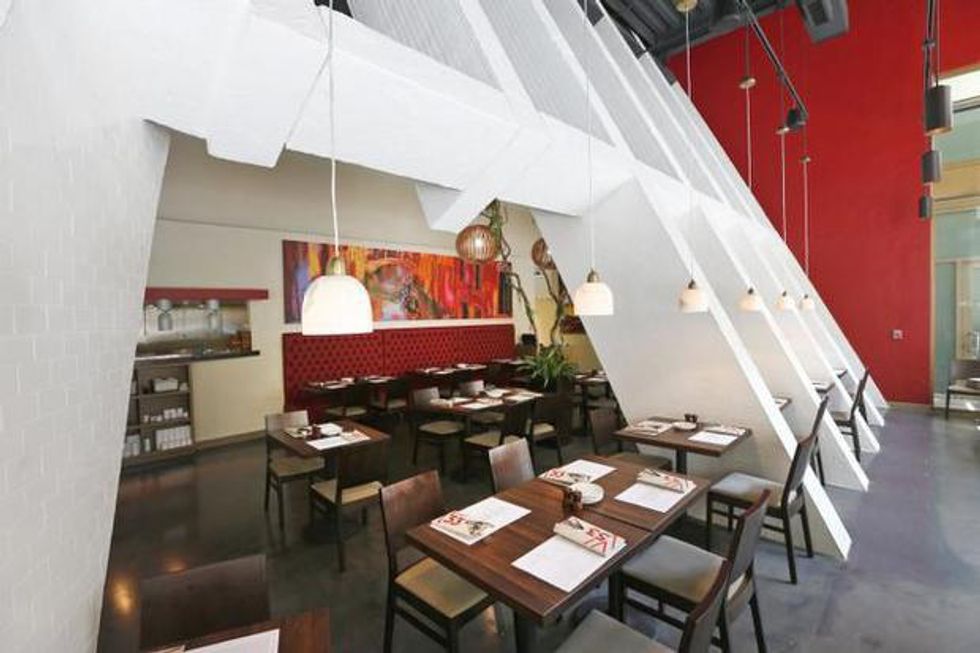 3. Vivo 53
$10-20 per person
To follow a classic date night idea, I had to throw in my top Italian joint on here. Don't be fooled by their free appetizer cards everyone has been getting in their TCU mailbox, this place is the real deal. Vivo 53 is a contemporary, American decor inspired dig with a great architecture style to match it. Although with Italian you typically think of messy pasta, which isn't too hot of a choice for a first date, Vivo 53 focuses on incredible, unique and funky pizzas. I would recommend each getting one and swapping around.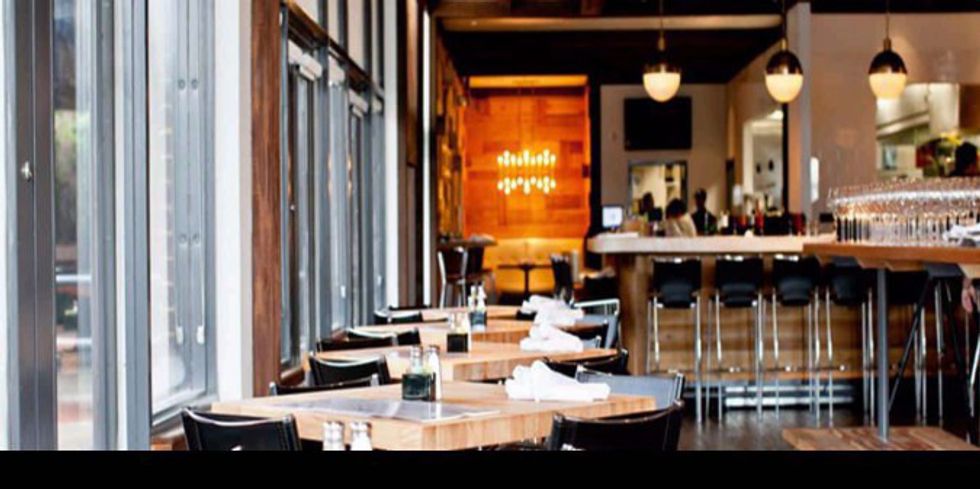 4. Pacific Table
$15-30 per person
Pacific Table is a great fancier seafood style cuisine restaurant. It's another great patio spot for the spring time and has a rustic, modern decorated interior that perfectly matches the menu with its stylized signature dishes and complimenting wine, beer and cocktail choices. I would highly recommend trying something new on the menu that's out of your comfort zone and you won't be disappointed. Hit this place up if you're craving some good seafood fusion food.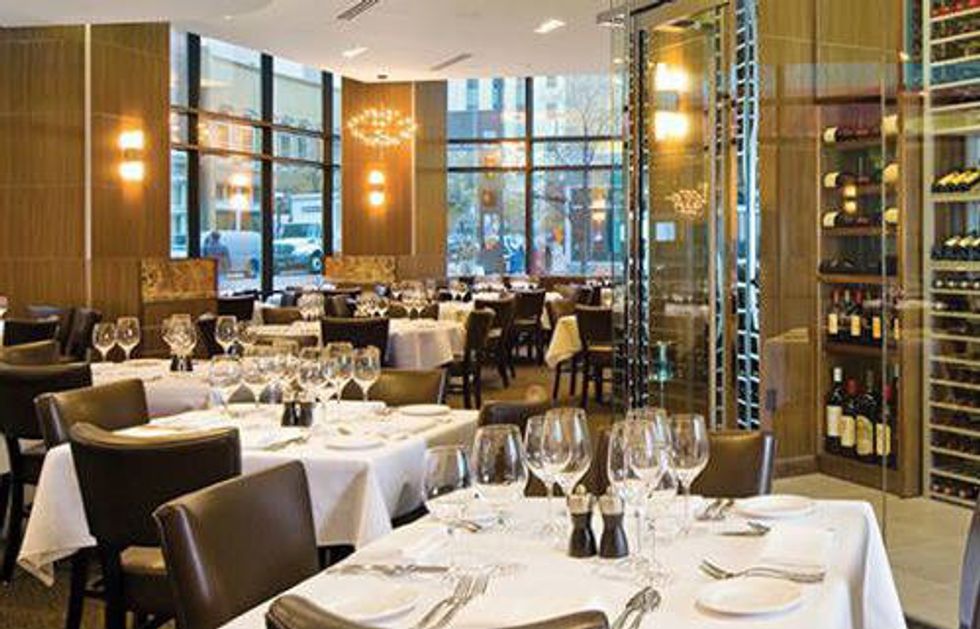 5. Grace
$25-50 per person
Grace is about as close as I'll get to a traditional steakhouse when it comes to going to dinner. Way more on the formal side of things for sure with a very sleek interior and an upscale menu as well. Easily one of the best steaks I've ever had, but don't be too quick to pass over the other options. This is a place I would hit up maybe if you've been off your game for a while and have a nice rainy day fund in your bank account, it can be pricey, but it's beyond worth it.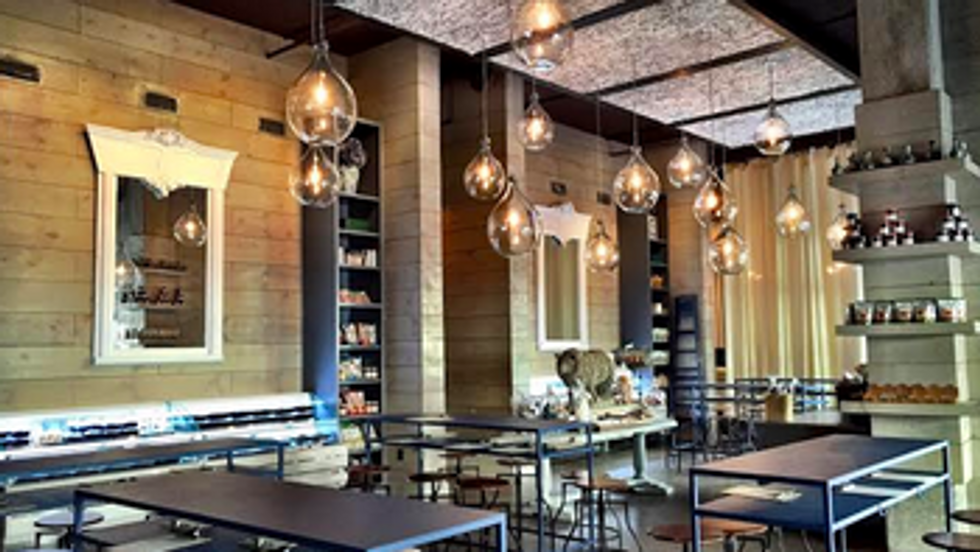 6. Market + Table
$10-20 or $25-35 per person
The freshest new dig on the block, Market + Table perfectly captures the eclectic and rustic feel that is just like home. Located in the 7th Street district, it's a popular location and great area to walk around after dinner, with plenty of dessert options around. There are two options at night, the fancier section and the more casual laid back menu area. If your bank account is lookin hot I would highly recommend hitting up the fancier menu section. It's not going to absolutely break the bank and it's an incredible menu of great American upscale dishes. That being said, the casual area is a great date night as well with the more "market" side of the restaurant name.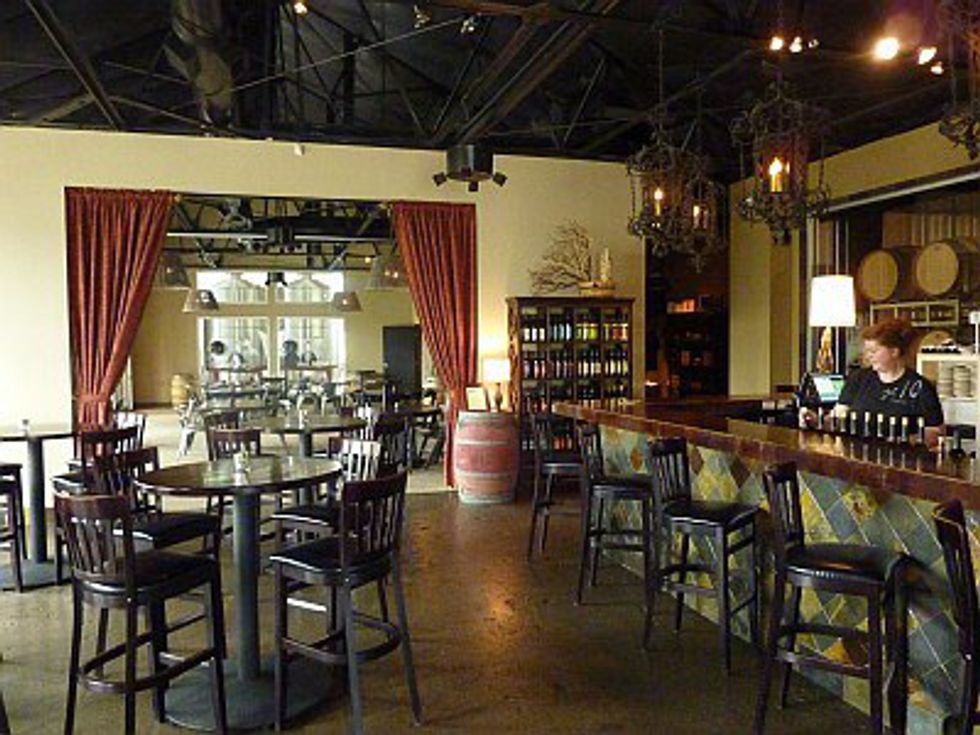 7. Times Ten Cellars Winery
$15-30 per person
While it's not necessarily known as a wide variety menu, they serve several appetizers, small plates, and specialty pizzas in the social lounge and tasting rooms. The rustic, yet sheek interior is set up perfectly for a casual conversation with a top quality wine listing. To be fair, if you and your date are 21 and looking for good conversation over a legal alcoholic beverage, yet both don't like wine, I wouldn't consider this your hot spot. But, that being said, it's an incredible social hot spot on the weekends for good food and even better conversation. So if you're feelin' snazzy, and maybe a bit classy, hit this place up.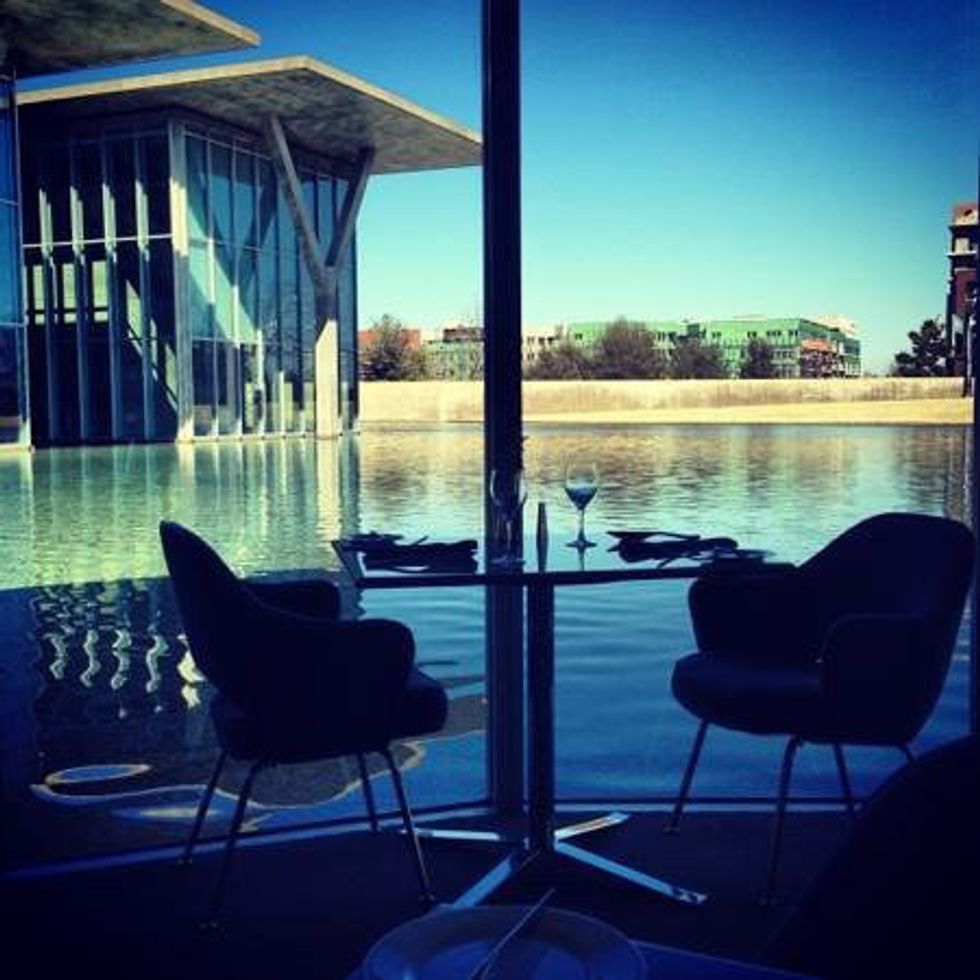 8. Cafe Modern
$25-35 per person
What's better than weird art, fine wine and even better food? Welp that's exactly what Cafe Modern is. Located on the first floor of the modern art museum, they keep the exhibits open until 8 pm on Fridays for late night guests after an early dinner. The restaurant overlooks the reflection pool and is easily one of the best views at dinner in Fort Worth. Naturally with the name, it has a very chic and modern decor and a menu to fit the environment. Dress classy, look at some whack art and eat a dank meal. Major key: Go on a Friday night for the best experience in food and a great happy hour with the ability to check out some funky art.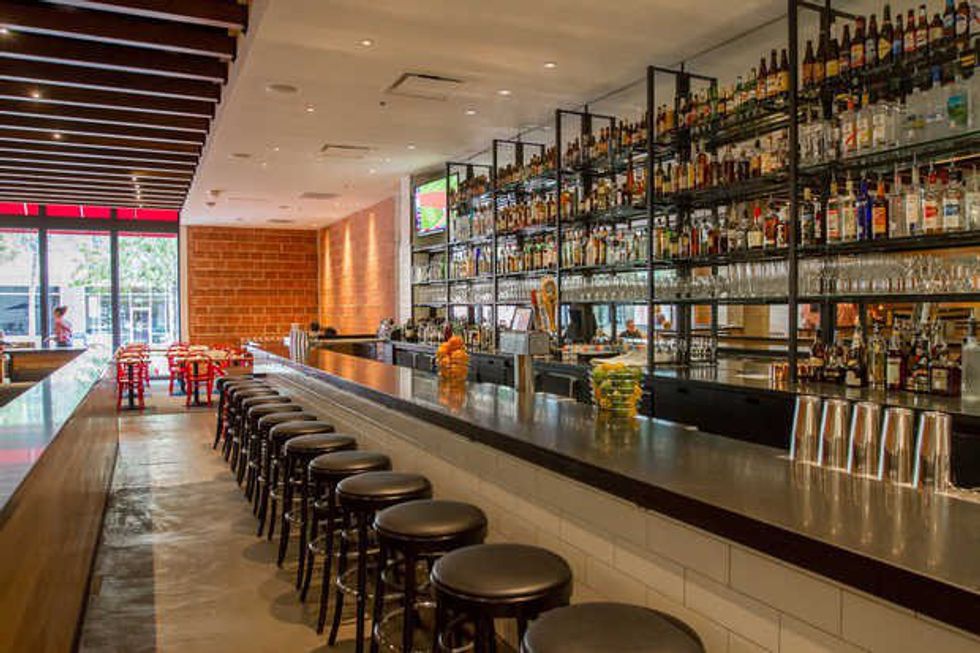 9. Little Red Wasp
$15-25 per person
A perfect downtown spot with a southern twist. The slick looking interior, with brick walls and matching bright red chairs make you feel right at home. Little Red Wasp holds a never ending stocked bar and locally influenced on tap craft beers and creatively unique cocktails combined with a southern twist on incredible American styled food. It's a comfortable and casual environment is perfect for good conversation. Like Bird Cafe, it's location is for a quick stroll around a lively downtown.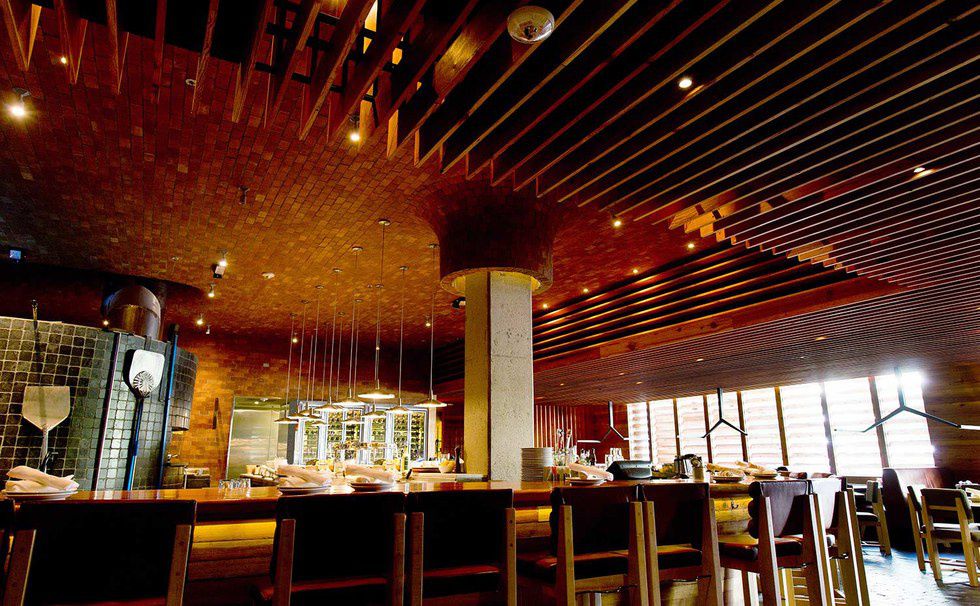 10. Thirteen Pies
$15-25 per person
Another bomb 7th Street area spot, Thirteen Pies has some rockin' funky gourmet pizza. While not completely t-shirt casual, a nice business casual location with messy pizza is pretty great for a first date. It makes it much less intimidating too. Highly recommend snagging two smaller ones and sharing 'em between the two to really get a chance to explore the menu. Tell them to surprise you, mix it up, make it fun and enjoy some of the best pizza you'll ever have.
So bring chivalry back, and ask that cute girl or that good lookin' dude in your English class to dinner and take 'em somewhere they'll brag to their friends about.
---
Grub and Drink Responsibly