Let me preface this list by explaining that the following list is not a widely agreed upon set of movies that are commonly accepted as the best movies of all time. Instead, this compilation of films from the previous four decades is comprised out of my own personal favorite movies. Since I can remember I have loved going to the movies with friends or staying in and watching a new flick. I have not seen many movies I have absolutely hated, but I also have not seen many movies that I have loved so much that they earned themselves a spot as one of my all time favorites. A movie has to be really special to do so. So here it goes, my favorite movies up until August 2016.
1. "Inglourious Bastards"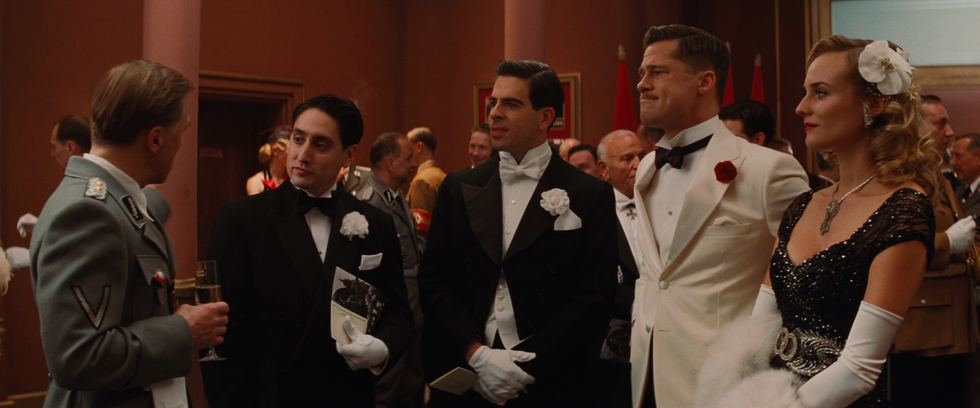 Director: Quentin Tarantino
Actors: Brad Pitt, Christoph Waltz, Diane Krueger, Mélanie Laurent, Eli Roth, Michael Fassbender and many, many more
Plot: A team of deceitful men unite along with the help of a German actress to take down the Third Reich. A completely separate woman in Nazi-occupied France sets out on a mission to defeat Hitler and his party as well.
2. "The Royal Tenenbaums"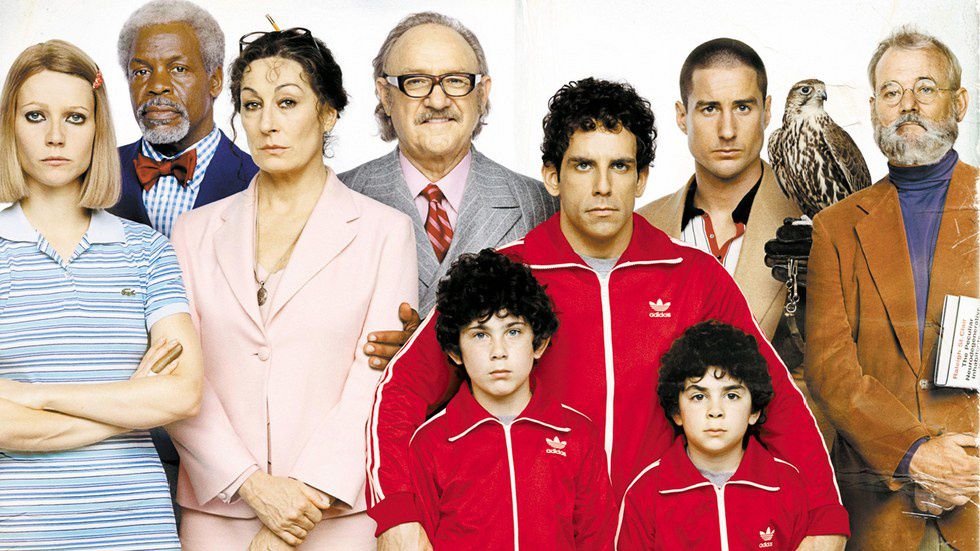 Director: Wes Anderson
Actors: Gwyneth Paltrow, Danny Glover, Anjelica Huston, Gene Hackman, Ben Stiller, Luke Wilson, Owen Wilson and Bill Murray
Plot: A family full of unique characters reunites when their estranged father reveals he has cancer.
3. "When Harry Met Sally"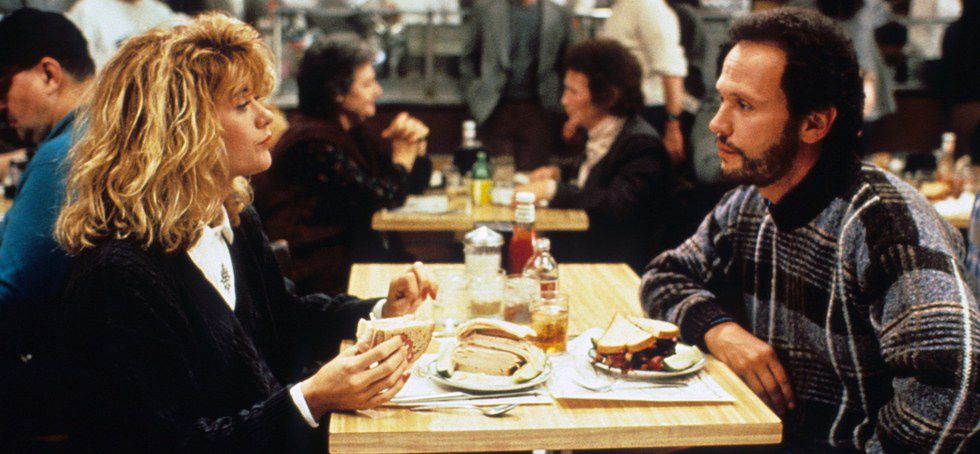 Director: Rob Reiner
Actors: Meg Ryan and Billy Crystal
Plot: Crystal says men and women cannot be friends because the friendships always leads to sex, therefore they are doomed before they begin. Ryan disagrees.
4. "Pulp Fiction"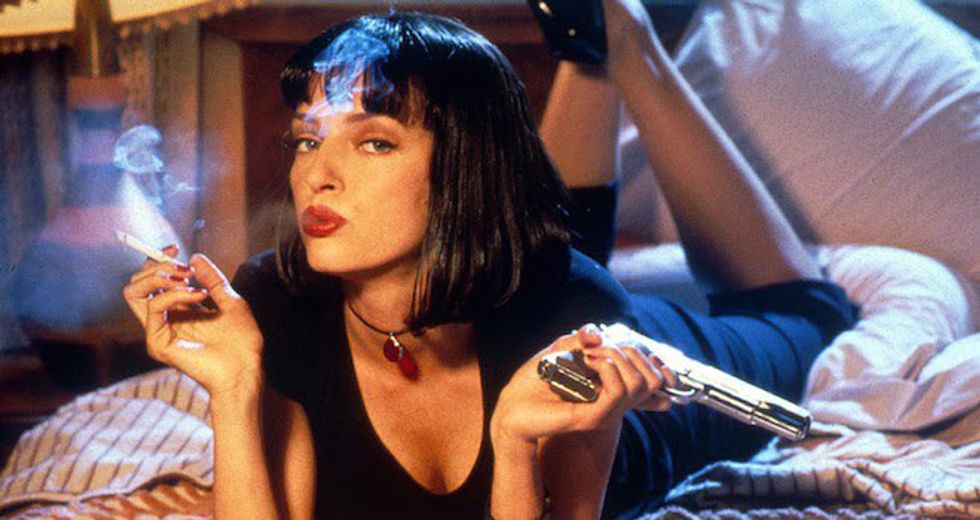 Director: Quentin Tarantino
Actors: Samuel L. Jackson, John Travolta, Uma Thurman, Bruce Willis and many, many more
Plot: A crime movie with several intertwining stories of separate lives somehow connected in weird ways.
5. "Pretty Woman"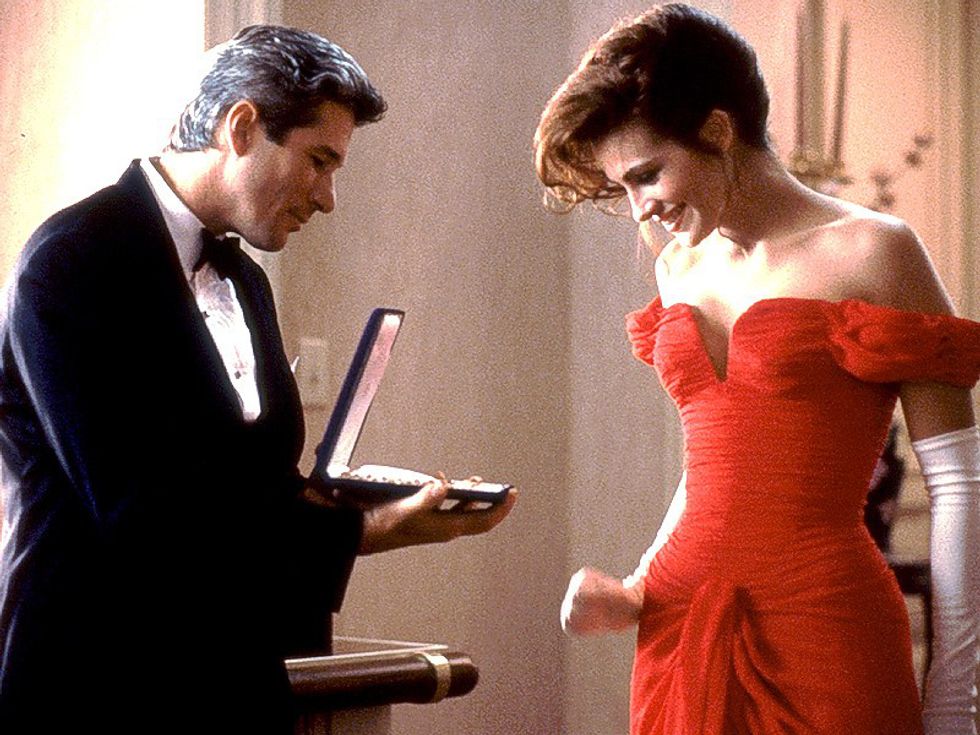 Director:
Actors: Julia Roberts and Richard Gere
Plot: A businessman picks up a young hooker in Hollywood and treats her better than any man ever has. They fall in love though there are many obstacles in the way of their happily-ever-after.
6. "Mrs. Doubtfire"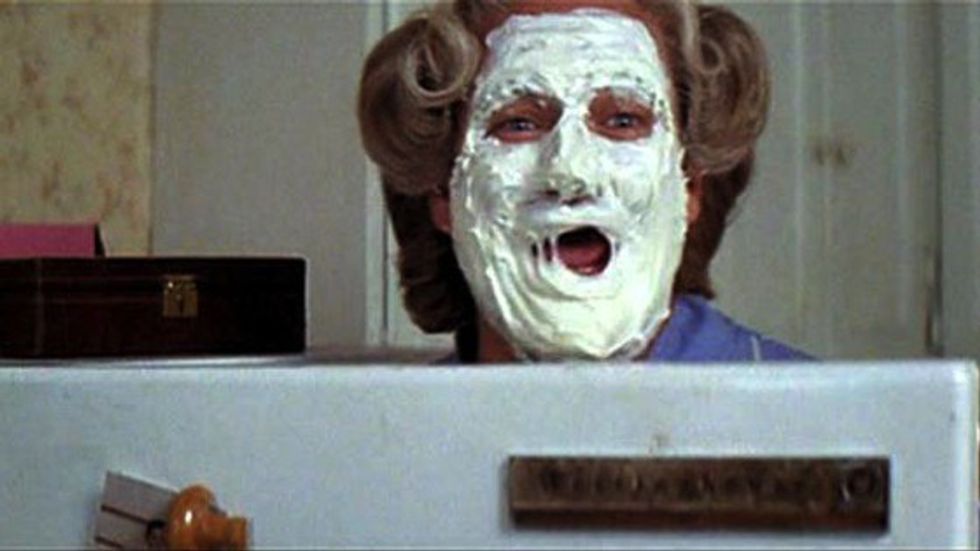 I had to include a childhood favorite.
Director: Chris Columbus
Actors: Robin Williams, Sally Field and Pierce Brosnan
Plot: A wife gains custody of her children after she finds her husband throwing a party that involves several zoo animals. The man has his brother turn him into a woman so he can be hired as the family's nanny in order to see and spend time with his children. The mom falls in love with James Bond while the dad has to clean her house and watch because she does not know Mrs. Doubtfire, the nanny, is in fact her ex-husband.
Other memorable movies that are phenomenal but do not make the cut include "Catch Me If You Can," "Princess Bride," "Se7en," "American Beauty," "10 Things I Hate About You," "The Talented Mr Ripley" and "Wolf of Wall Street."
In conclusion, I have given you a lot of movie titles to consider the next time you find yourself sitting on your couch, staring blankly at your television set wondering what you should watch that night. I highly recommend choosing one of the movies I mentioned if you have not seen it. I would not have listed it here, had it not been a wonderful movie that I believe everyone should see at least once in their lifetime.