Donuts are arguably the best breakfast pastries known to man. Having a traditional donut with coffee on a nice Sunday morning is one of the greatest things in the world, but what's even better than that? There are donut shops all around Texas that have their costumers basically addicted and coming back for more. Donuts may have started out nice and simple, but these days, people are creating all sorts of different ways to eat them. Now, some may say that donuts are an awful, unhealthy excuse for breakfast, but if you wouldn't mind having donuts anytime, anywhere for the rest of your life like me, you should start by trying these:
Gordough's, Austin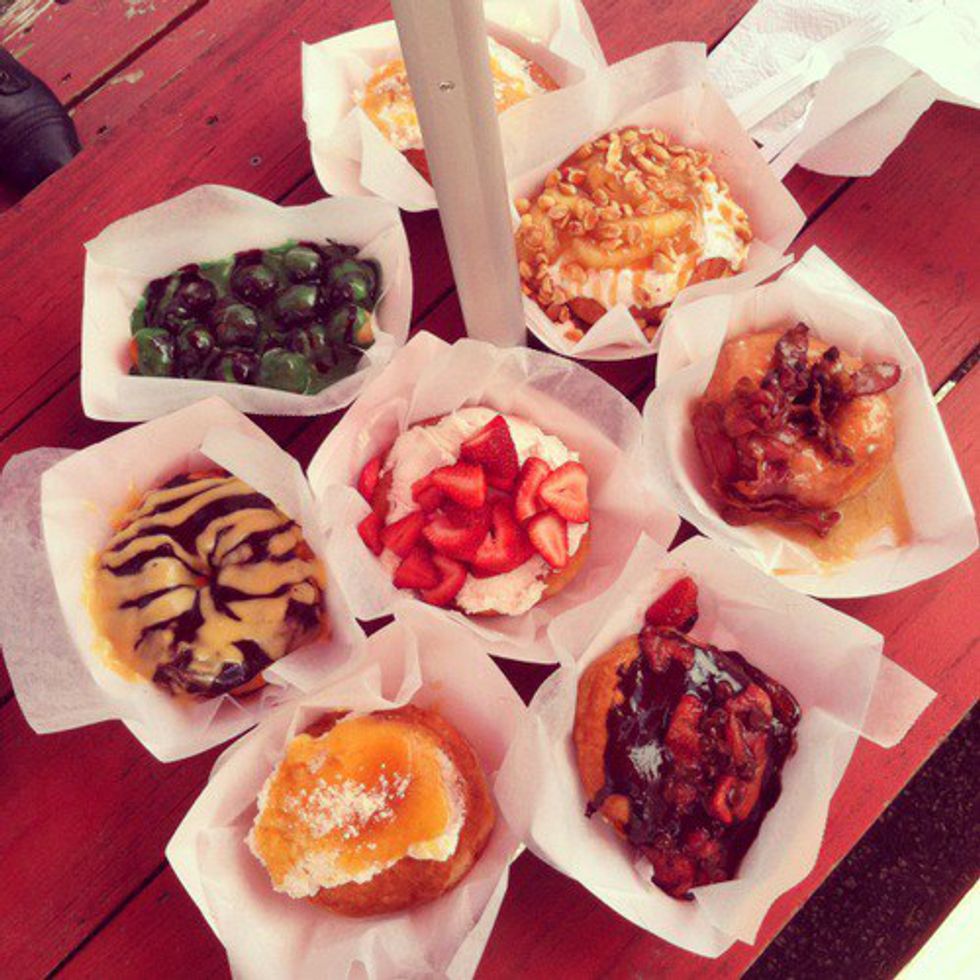 Have you ever had donuts out of a donut truck? If you haven't, you don't understand how magical it is. If you have, you understand how absolutely magical it truly is. There is just something about eating deep fried pastries out of a moving kitchen that makes people go crazy. At Gordough's you can either make your own wacky donut combo by choosing one icing, one filling, and up to three toppings; or you can choose one of their combos like the famous Mother Clucker: topped with fried chicken strips and honey butter.
Round Rock Donuts, Round Rock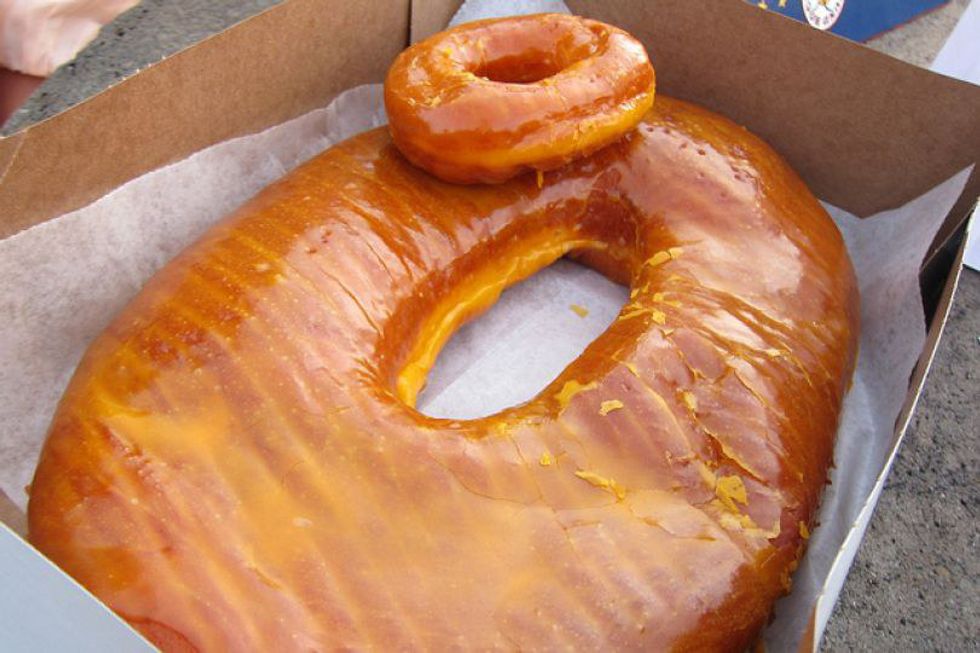 What's special about Round Rock Donuts is that they make their own special donuts, called "Round Rock" donuts, that are made from yeast and not the traditional baking powder. This means that they have to roll, cut, fry, and ice these donuts by hand...talk about TLC! If that doesn't make you want to try their donuts, maybe their "Texas-sized" donut will.
River Oaks Donuts, Houston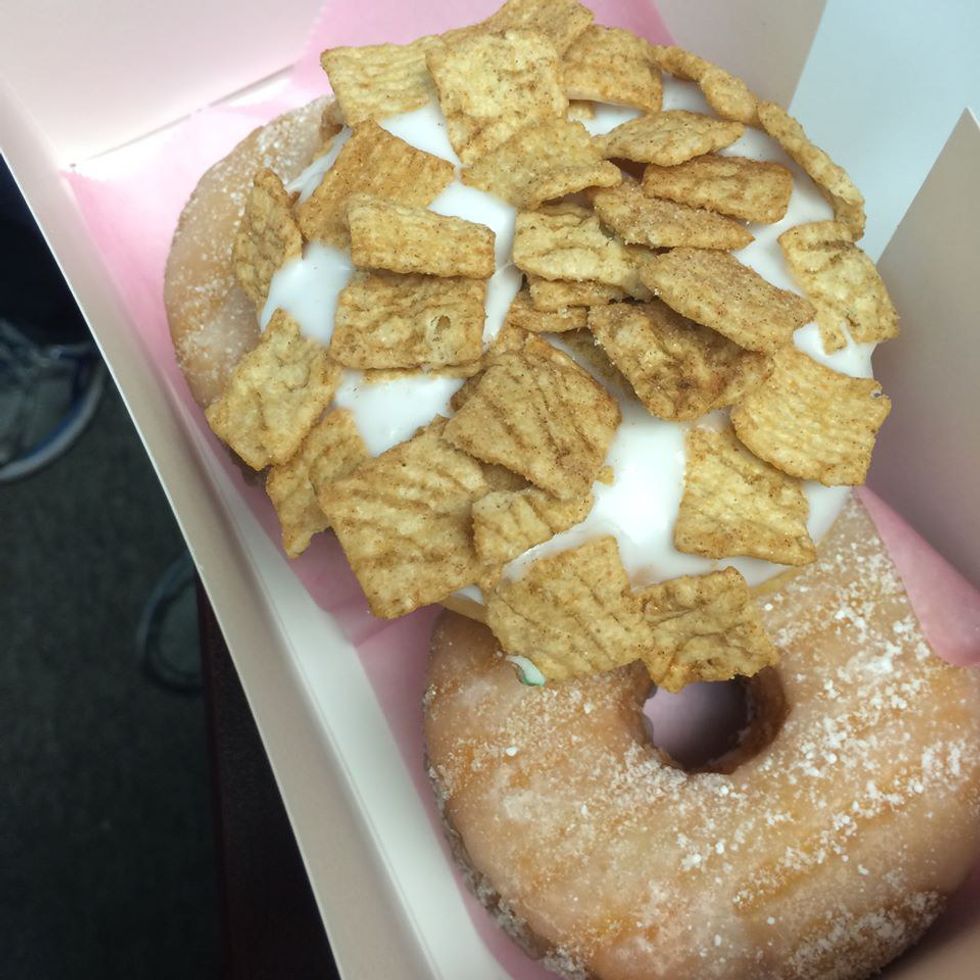 You would think that this is an ordinary donut shop if you visit on any regular weekday. However, if you go to River Oaks Donuts on Saturday or Sunday, you will find donuts covered in your favorite cereals. What could be better than a donut with fruity pebbles or cocoa puffs on it? Nothing. Nothing could be better.
Hypnotic Donuts, Denton and Dallas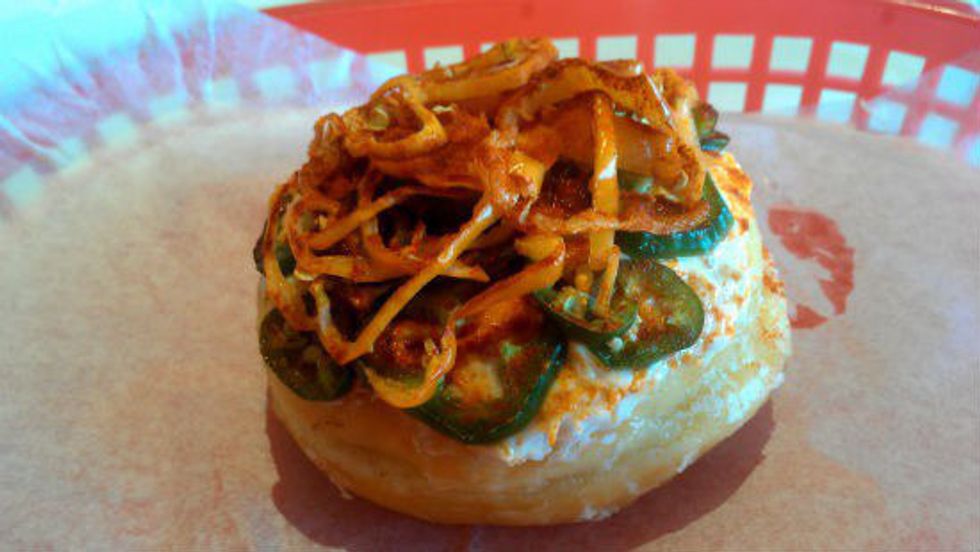 If you live in the Denton or Dallas area, you must know how awesome Hypnotic Donuts is. Not only do they offer you crazy donuts, like the Expresso Yo Self: a chocolate cake donut with real coffee icing and topped with salted caramel; they also offer different combinations of chicken biscuits, like the Maribeth: a biscuit, chicken sandwich topped with gravy and tater tots.
The Grove Do-Nutz & Deli, Richmond
[rebelmouse-proxy-image https://media.rbl.ms/image?u=%2Ffiles%2F2016%2F01%2F29%2F635896453248431596-1385015260_thumb_600.jpg%3F1380333462&ho=http%3A%2F%2Fcdn1.theodysseyonline.com&s=563&h=2b1c0698e2a01e94561b80b520cad10c2fb5e6d76f2a0894f3698945c78e8ae1&size=980x&c=873697678 crop_info="%7B%22image%22%3A%20%22https%3A//media.rbl.ms/image%3Fu%3D%252Ffiles%252F2016%252F01%252F29%252F635896453248431596-1385015260_thumb_600.jpg%253F1380333462%26ho%3Dhttp%253A%252F%252Fcdn1.theodysseyonline.com%26s%3D563%26h%3D2b1c0698e2a01e94561b80b520cad10c2fb5e6d76f2a0894f3698945c78e8ae1%26size%3D980x%26c%3D873697678%22%7D" expand=1 original_size="1x1"]
This picture speaks volumes in itself about how great this donut shop is. That is a minion donut, people. What else could we possibly want? But if this adorable, Twinkie, Fruity Pebble goodness of a donut doesn't appeal to you, The Grove Donuts also offers other cool donuts like the Funky Monkey, topped with nutella, banana, and caramel.
The Hole Thing, Forney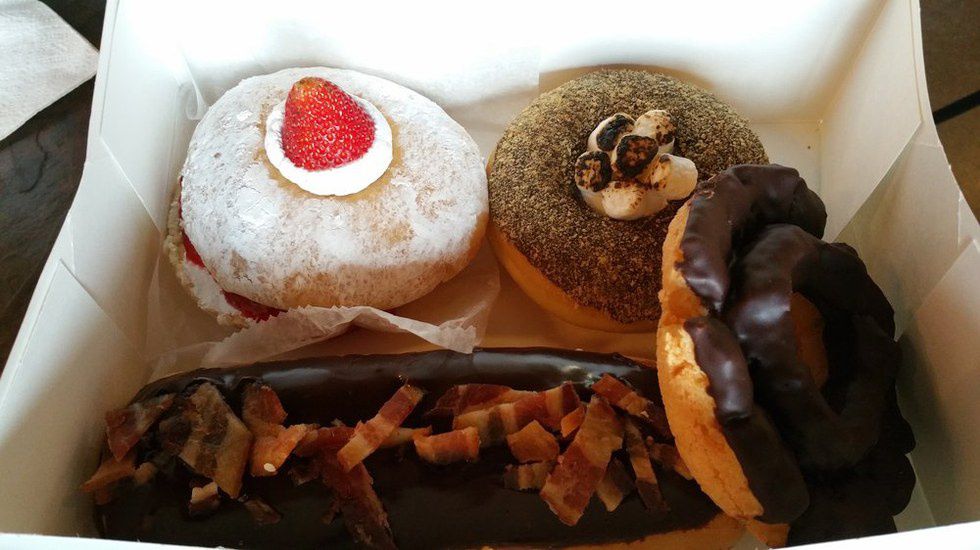 The Hole Thing is a small donut shop in Forney, TX, with big flavor. Raspberry and Creme, S'mores, and Chocolate Bacon are some of their most popular flavors, but I think the most special part about this donut shop is their creativity in their design. They create all sorts of donuts for any holiday, as well as special characters like The Cookie Monster and Santa Claus!
Glazed Donut Works, Dallas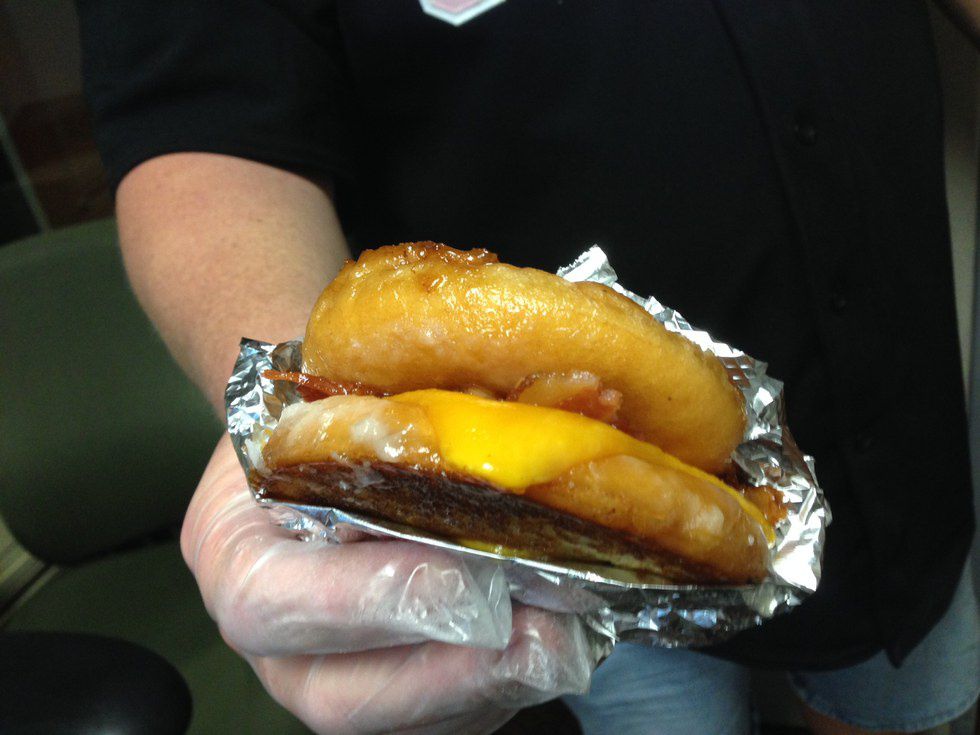 Glazed Donut Works offers a late-night menu that offers all sorts crazy concoctions like their famous Donut Grilled Cheese with Bacon or Donut Ice Cream Sandwich. Now, I'm not saying that staying up until midnight for a donut grilled cheese would be worth it...but I may just have to rally up my friends and have a late-night donut binge. Good news: they even have a Maple Pecan vegan donut for all you healthy people to enjoy!
Donut Taco Palace 2, Austin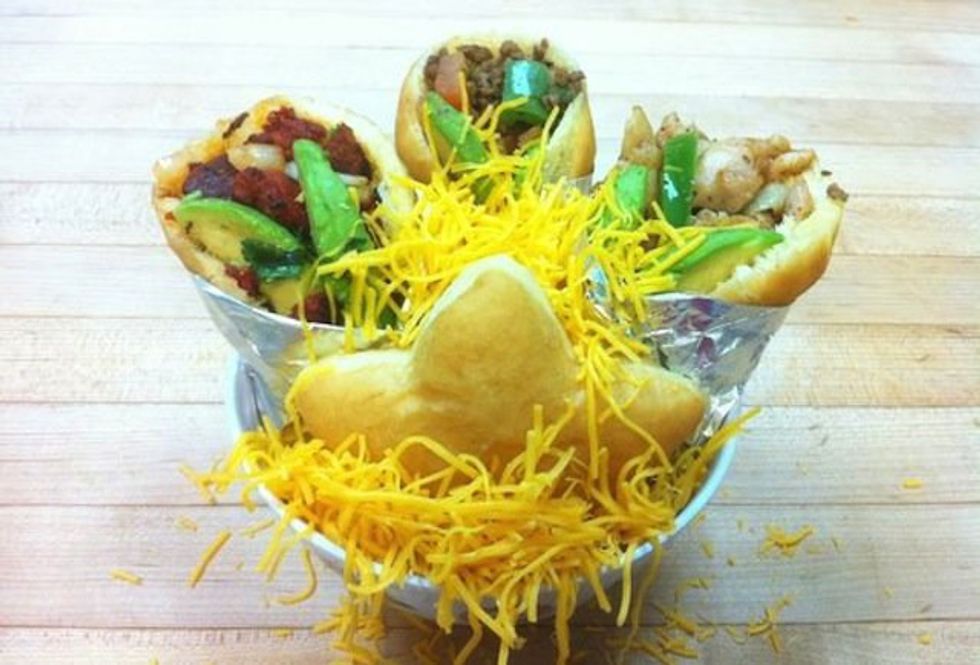 Donuts and tacos, two of American's favorite dishes. It was only a matter of time before someone put the two together to come up with this magical goodness. If you're in or around Austin, you need to stop by and try out this Tex-Mex pastry. Bonus for all you Texas Longhorn fans: Donut Taco Palace 2 offers longhorn and hook-'em donuts for you to show off your team pride.
Shipley's Do-nuts, Houston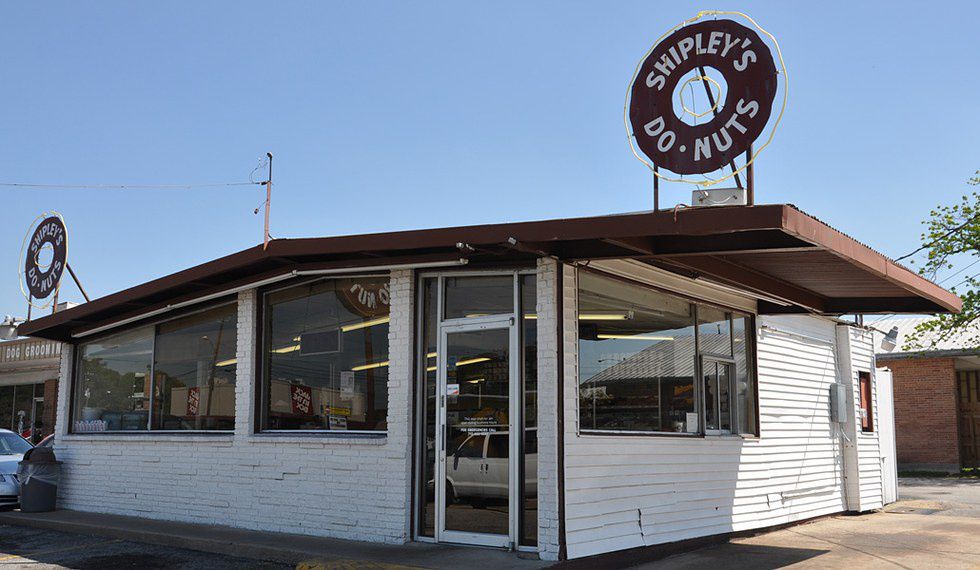 If you're just looking for a classic donut and you're in the South Texas area, the Shipley's Do-Nuts on Ella Blvd. is the place you need to go. This Shipley's was Houston's first drive-thru donut shop, and it still has it's residents craving their donuts everyday. There is just something in their classic recipe that keeps everyone coming back for more. Hurry though, lines can sometimes go out onto the street!
Max's Donuts, Allen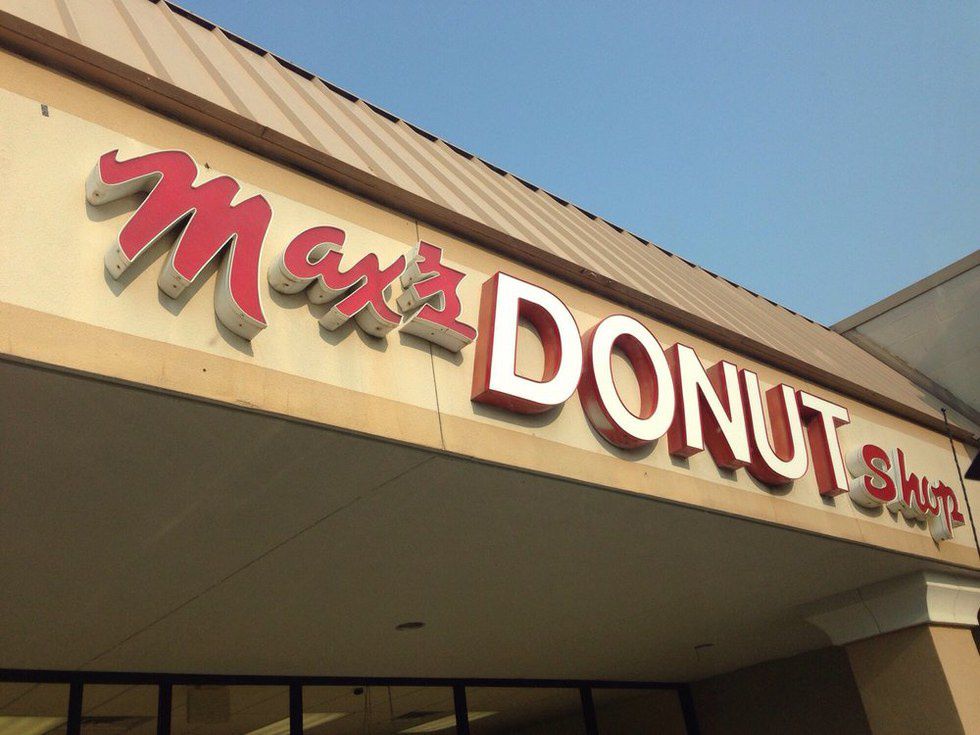 If you're looking for a classic donut and you're in the North Texas area, you need to go to this place. If you live in Allen, it probably doesn't come as a surprise to see this donut shop on this list. Max's has Allen residents, as well as people from other cities, coming in to enjoy their delicious donuts. The line is out the door almost every morning, especially on the weekends.
Czech Stop, West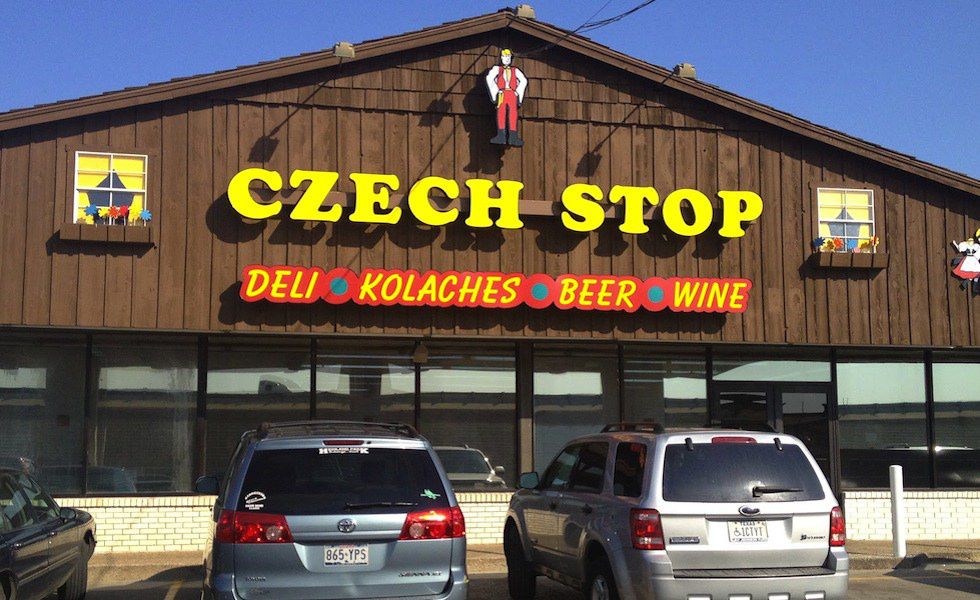 So this place may not be famous for donuts, but their kolaches are different story. When you think of donuts, you think of kolaches, so it was just natural for me to include a kolache shop. What's great about The Czech Stop is that even though they're in a small town, their great service and quality of food have people traveling from all over just to taste what everyone talks about. Good news: they even have fruit kolaches!