It's no secret that we live in a world where beauty standards are often discouraging to young women, no matter the size jeans they wear. First, you need to have a thigh gap. Then you need to embrace your curves. Be tan. Get a wax. Work out. Lose weight. Build muscle. But not too much!
No matter what you do, make sure you're ready to flaunt your body once summer comes around and the sweaters come off.
Odyssey's Instagram posted a poll asking how the concept of a "beach body" impacts people's body image. The results confirm that this "perfect bikini body" isn't just a phrase, it's actually making an impact.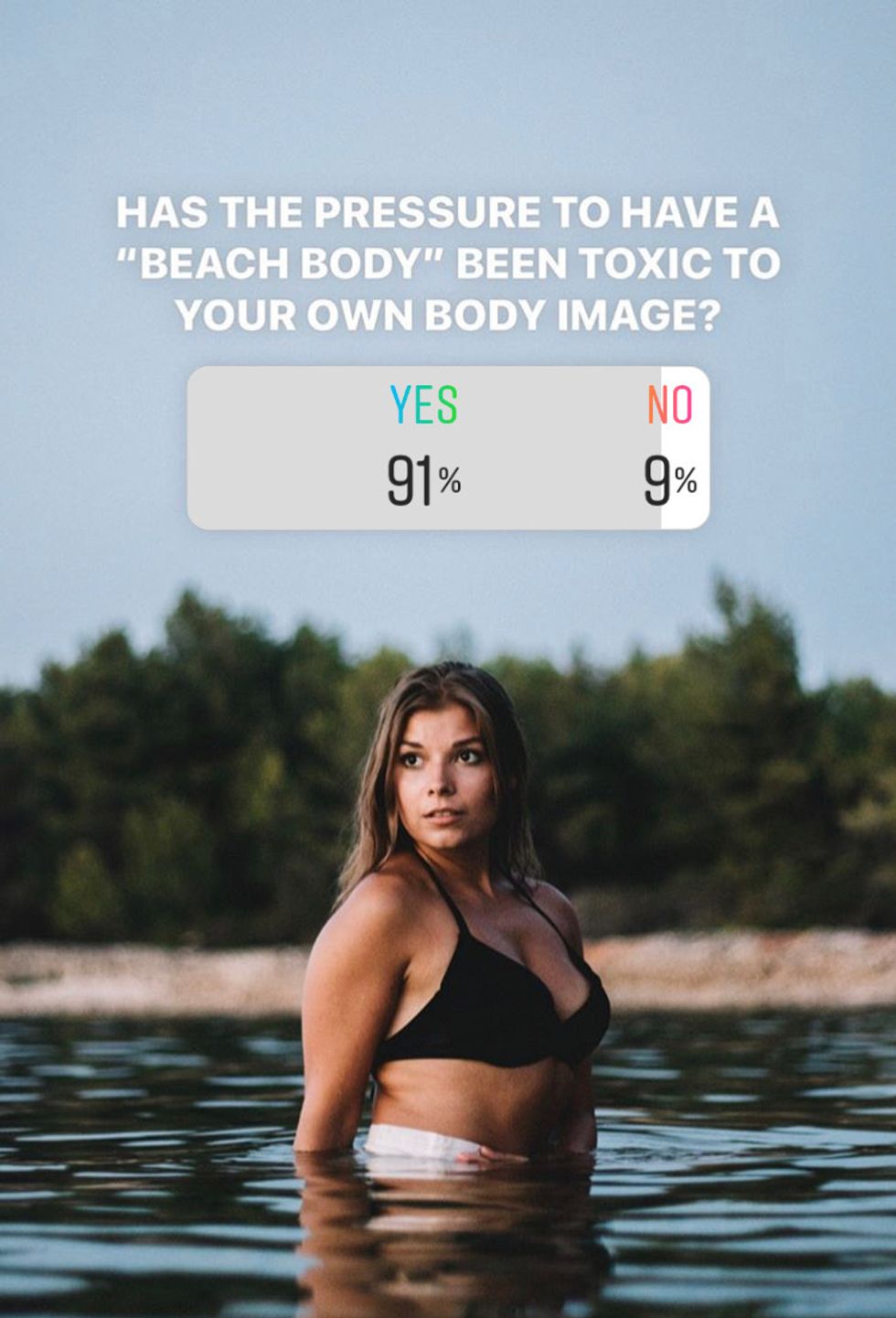 This constant push and pull of a "beach body" isn't just backed up by Instagram. Over 50% of girls ages 9-10 feel better about themselves if they are "on a diet," and that doesn't stop when they hit middle school. Each stage of a woman's life is portrayed to her in a certain way — how she's supposed to look. This only hampers a woman's body positivity, making it hard for her to see herself in a confident light.
With all of the body negativity present in the world, many individuals have made it their mission to change the status quo. While certain influencers are crushing the body positivity game, there is still a lot of work to do on an individual level.

We asked eight twenty-something females what they do to stay body positive, year-round. Their answers are honest, encouraging, and prove that social media's "beach body" standard is no match for women who want to put the body positive vibes out there.
You can find more thoughts on body positivity in Odyssey's health and wellness page. Have something to add? Share your opinions on Odyssey.