It's official: Bastian Schweinsteiger has played his last international game. The German soccer player, 32, has officially retired from international play after Germany's 2-0 win against Finland. Schweinsteiger has made his country proud for the last 12 years: playing in over a hundred games while donning a German uniform.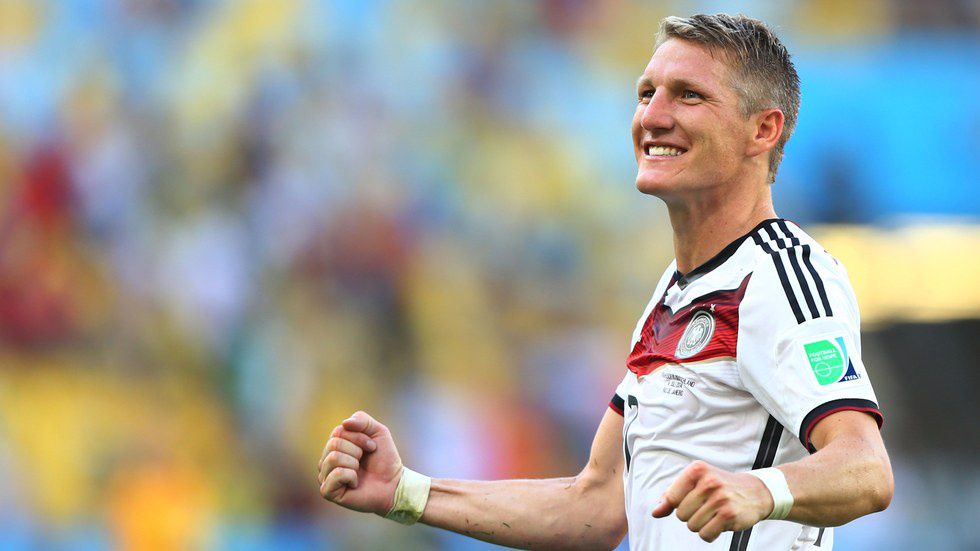 Schweinsteiger played on Germany's national team from 2004-2016 and proved to be an important asset from the very beginning of his soccer career. Since his addition to the team over a decade ago, Schweinsteiger has accompanied Germany to every major tournament that they've played in. In 2014, Schweinsteiger was an invaluable player in taking home the World Cup for Germany.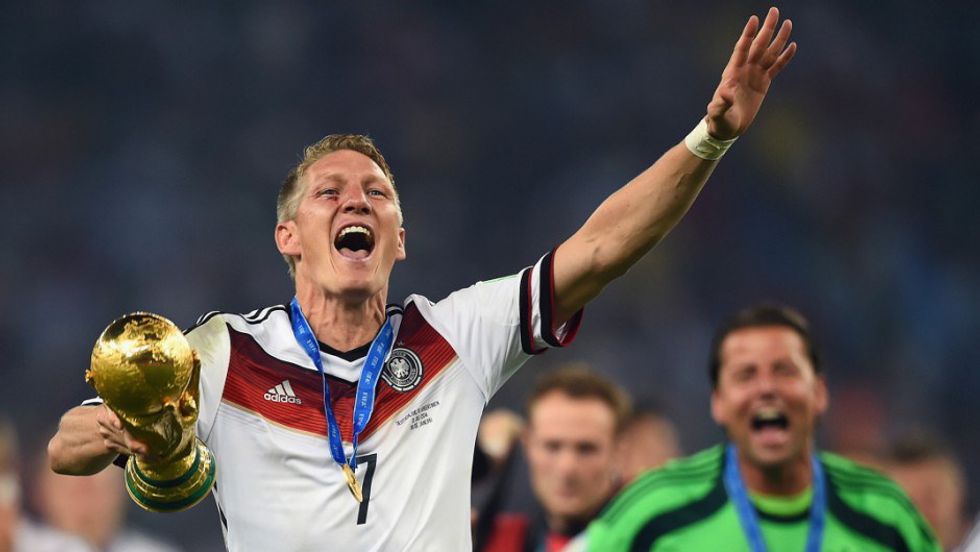 After the game ended on August 31, Schweinsteiger was presented with a bouquet of flowers and given a standing ovation from the crowd. Schweinsteiger is currently signed to Manchester United but is rumored to have fallen out of favor with a new manager, José Mourinho. While Schweinsteiger has denied that there is any tension between himself and Mourinho, a lot of fans are skeptical because Mourinho has yet to put Schweinsteiger into a single game.
As a new Premier League season begins, we hope to see Schweinsteiger back on the field with Manchester United soon!